Years ago we fell in love with the Cacoon Hanging Chair and now TreePod aims to up the swinging tent ante with a roomy, portable hanging retreat you might never want to leave. TreePod has launched a Lounger (canvas walls) and Cabana (mesh walls) that suspend from a tree or stand letting you calmly float above the ground.
The Lounger and Cabana hang from one point and span five or six feet in diameter so you can easily curl up and relax inside. Each one holds up to 500 lbs. so climb in with a friend or stretch out all by yourself for an afternoon nap. Each one comes in a handy bag with everything you need to build and suspend it, so carry it along on a hike or take it camping for a comfy place to escape to.
TreePod is running a Kickstarter campaign, which is already successfully funded, seeking help to get these made and into your hands, so if you want one, jump on the early prices deals!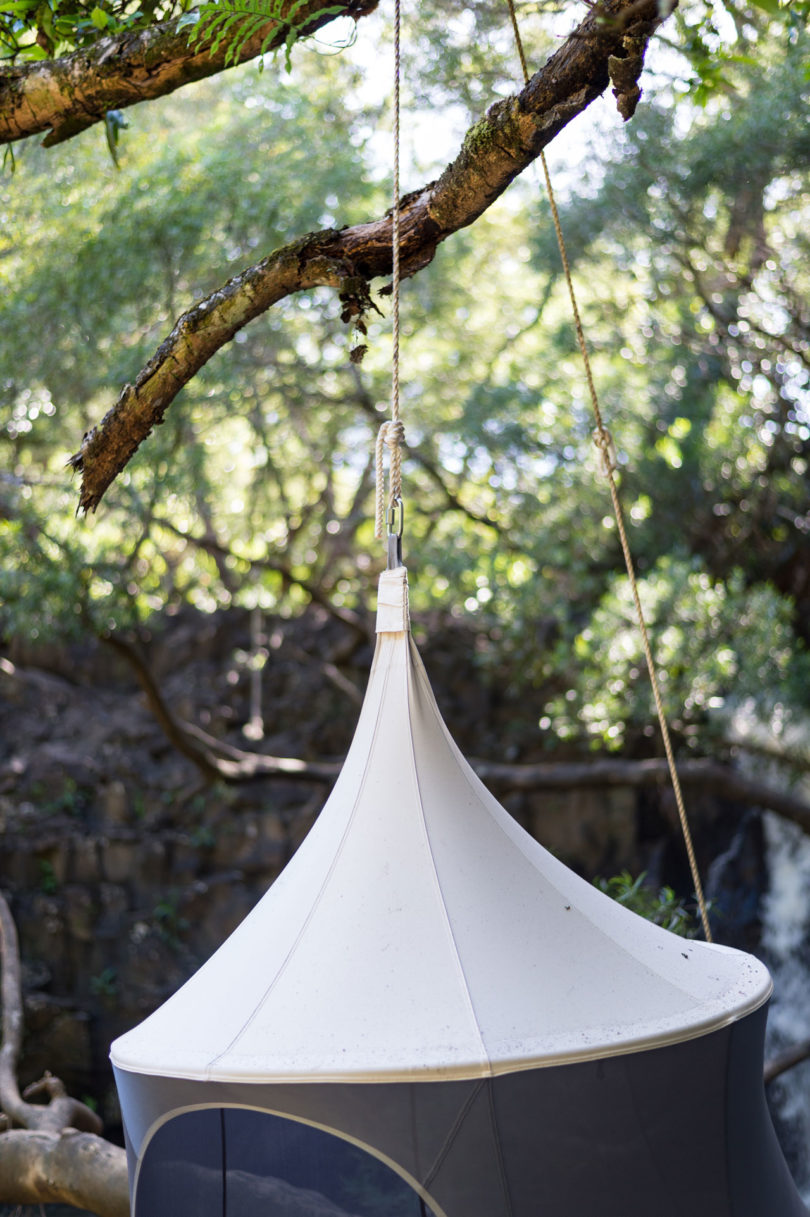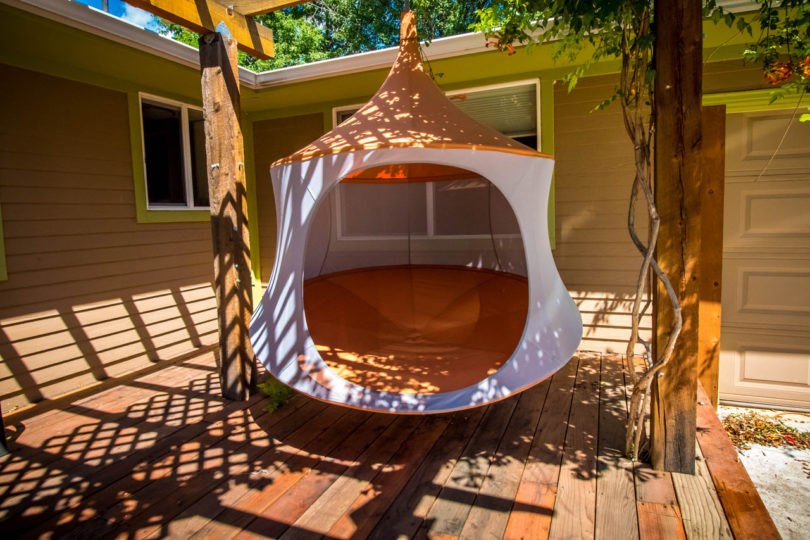 Design From Around The Web