On the south shore of Nova Scotia adjacent to Kingsburg Beach, the Treow Brycg residence was recently completed by Omar Gandhi Architect on a plot of land surrounded by tall grasses, visiting deer, and salty sea breezes. The dark structure appears fortress-like with a slanted roof that helps protect the residence from the harsh Nova Scotian weather.
A ground-level terrace features a plunge pool extended out front before it cuts through the house as an internal breezeway reaching the backyard. Also on that level is a garage and guest suite each on either side of the opening.
The other side of the home opens up with windows facing the seaside views while also managing to keep privacy in mind.
A staircase in walnut and black steel connects the two floors in the central part of the home.
Upstairs, the tall, slanted ceilings make the space feel large with the windows on the back wall. A combination of light and dark woods and brass fixtures were used for a cozy, warm feel.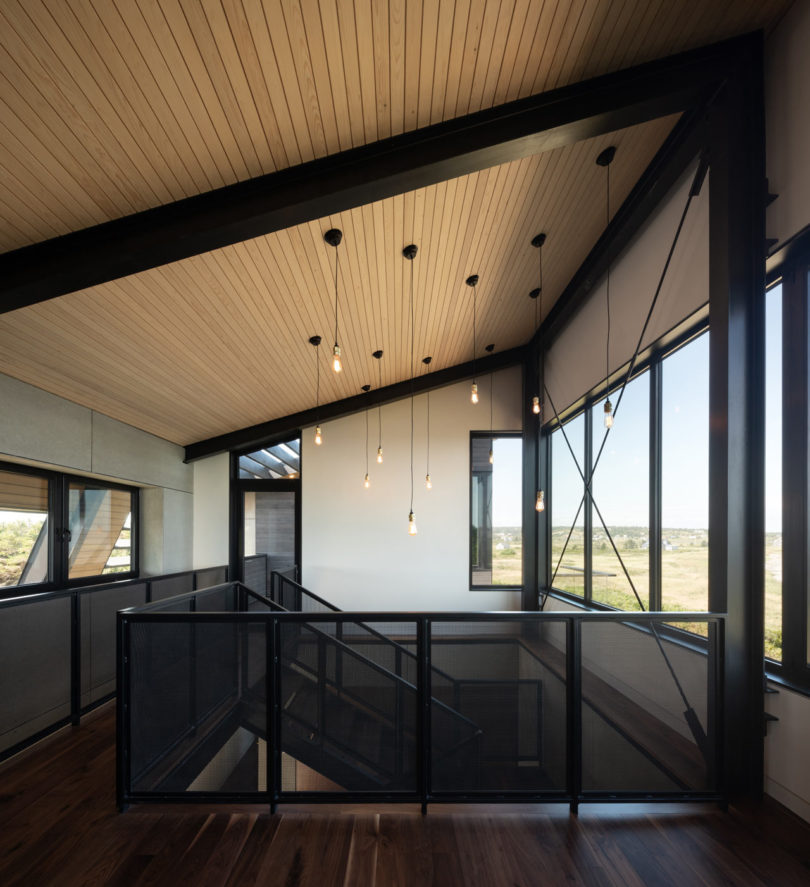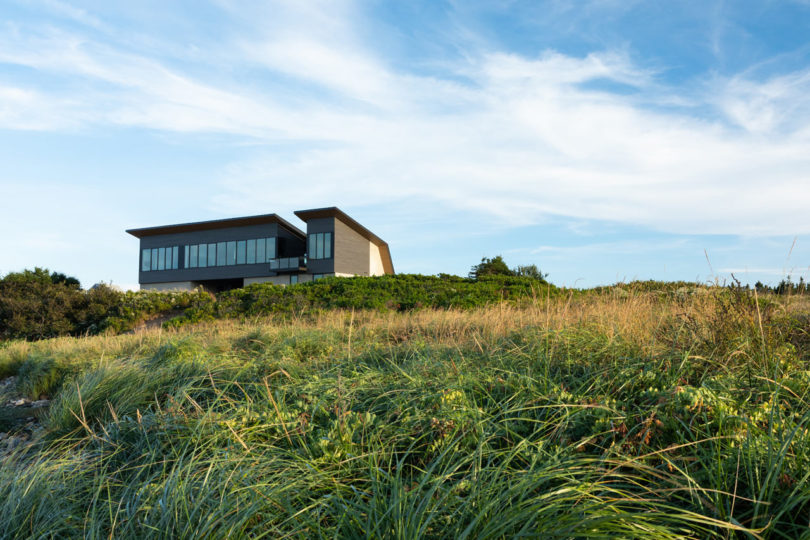 Photos by Ema Peter.