Tubelor Homme is a minimalist waste bin created by Osaka-based firm Ideaco. The re-introduction of the Tubelor in an even larger size gives testament to the on-going success of the red dot design winning trash can. The design has also won German's iF product design award among others. The functionality of the waste bin is still the same – an outside cover conceals the inner can holding the trash bag. As a result, only the minimal exterior cover is visible, while the trash bag is hidden within.
Ideaco is also producing brand new colors for the waste basket. The original set of colors included rich white, sand white, saxe gray, black, wenge brown, and persimmon. The new colors will include blue, yellow, green, red, and light gray. The new collection will be released this September at Maison et Objet in Paris, France.
The waste bins are manufactured with high-quality polypropylene plastic. This larger Tubelor trash can will measure 12.5 inches in height, and 10 inches in diameter, and weighs roughly 2.5 pounds. The streamlined design makes the Tubelor look less like a waste bin, and more like a modern sculpture.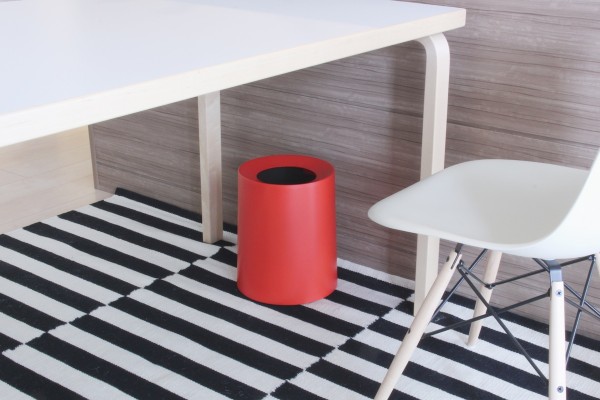 Design From Around The Web