Chris McNicholl's TweetingSeat is more than just a Twitter-themed bench — it's an interactive seat designed to try and connect our digital and physical worlds. By logging its usage and uploading images of its users to a live Twitter feed, the bench is able to connect the people who use it in a virtual environment.
Created to explore the environments in which it is placed and the people whom it encounters, the aim of TweetingSeat is for people and communities to form their own relationship with the object through the way in which they choose to use it.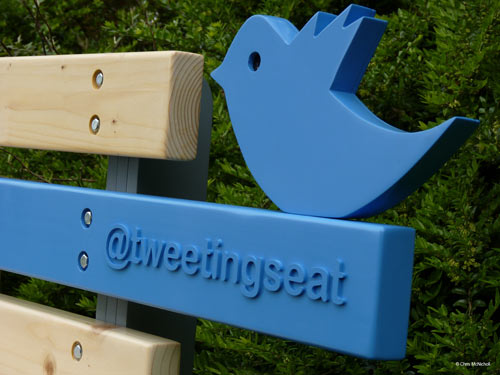 Each time someone sits down, TweetingSeat uploads an image from two cameras to the Twitter feed. One camera is located on the bench looking at the surrounding space, and another is located nearby looking at the people who use it.