UMBER is a minimalist house located in Chiba, Japan, designed by APOLLO Architects & Associates. The home is situated in a quiet residential neighborhood adjacent to the client's mother's residence. The concept is a new take on the multi-generational residence, whereas now the mother can go back and forth as she pleases between her own home and her son's.
The exterior facade is clad with black galvanized aluminum-zinc alloy sheets. The entryway is met with a large courtyard at the center of a C-shaped plan. Beyond the entry is the tatami-floored space as well as the mother's bedroom, both of which have unobtrusive visual access to the courtyard.
The professional-grade kitchen is custom-built, designed with an emphasis on efficiency and storage. Cabinets are built seamlessly into the walls, while natural light from the skylights contrast against the dark interiors. All of the main bedrooms and guest rooms enjoy views of the courtyard, as well as have a sense of connectivity with one another.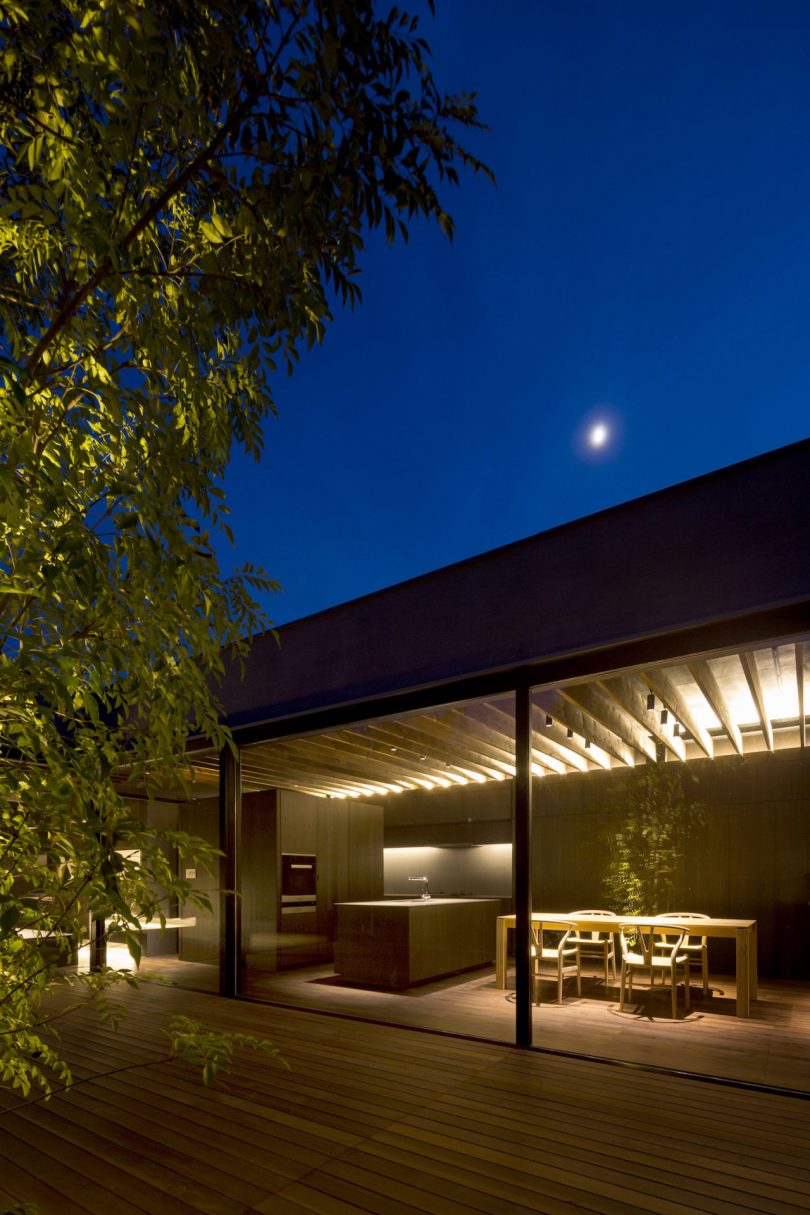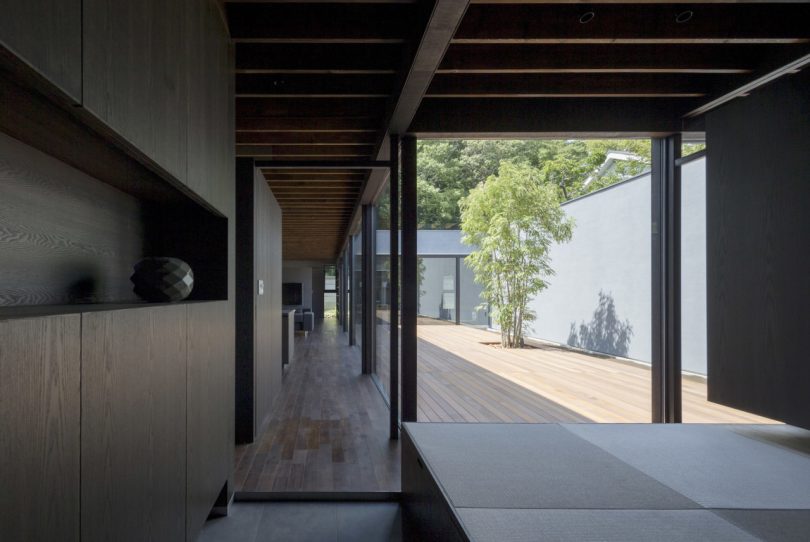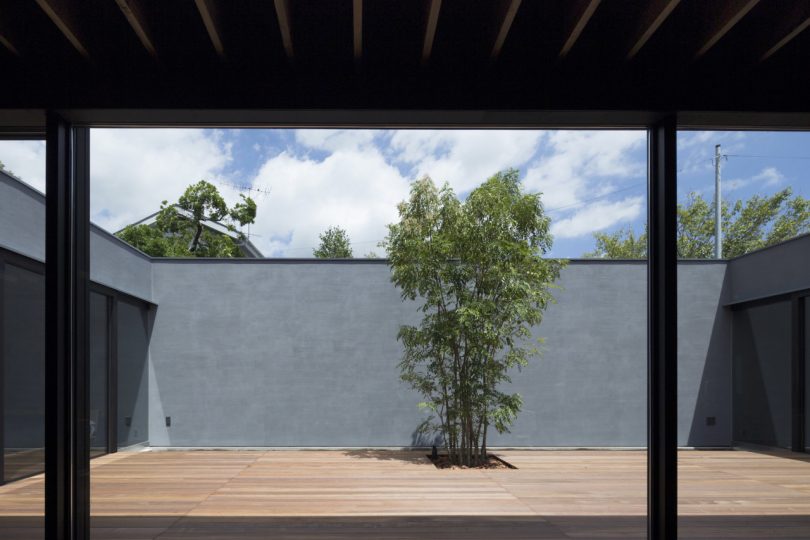 Photos by Masao Nishikawa.