Designer/architect Max Voytenko already wowed us earlier this year with his Hash bookshelves and now he's back with the Kroll collection. The system of undulating shelves and coffee tables gives the illusion of paper folds with its powder coated, steel rod design.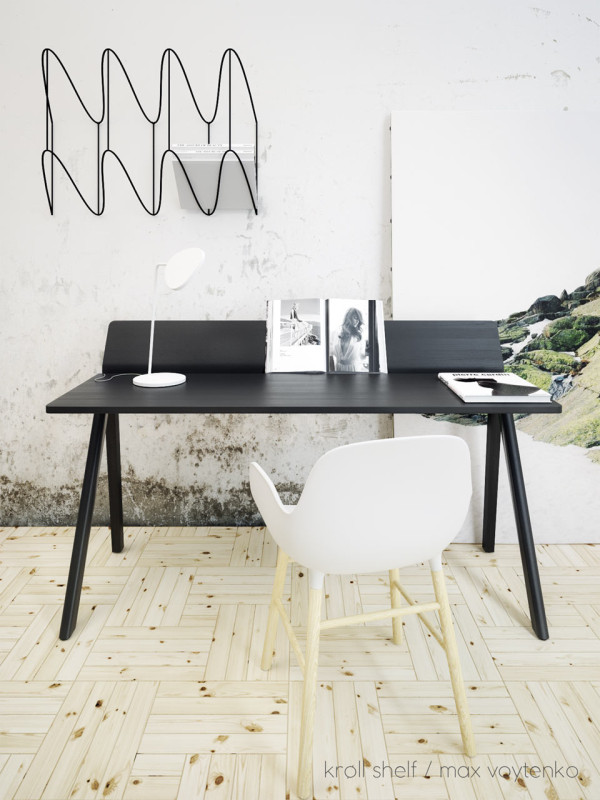 The waves in the Kroll shelf system allow you to place books or magazines in them while creating a decorative, graphic element for the wall.
The Kroll system holds a sheet of tempered safety glass to create a table.