Located in the Vallvidrera neighborhood overlooking the city of Barcelona, the Vallvidrera House sits on a very small and sloped plot of land between a valley and a pine forest. Designed by YLAB Arquitectos, the single family home was built to cover the maximum amount of square footage on a tight budget, while at the same time positioning the house for optimum views and the utmost privacy.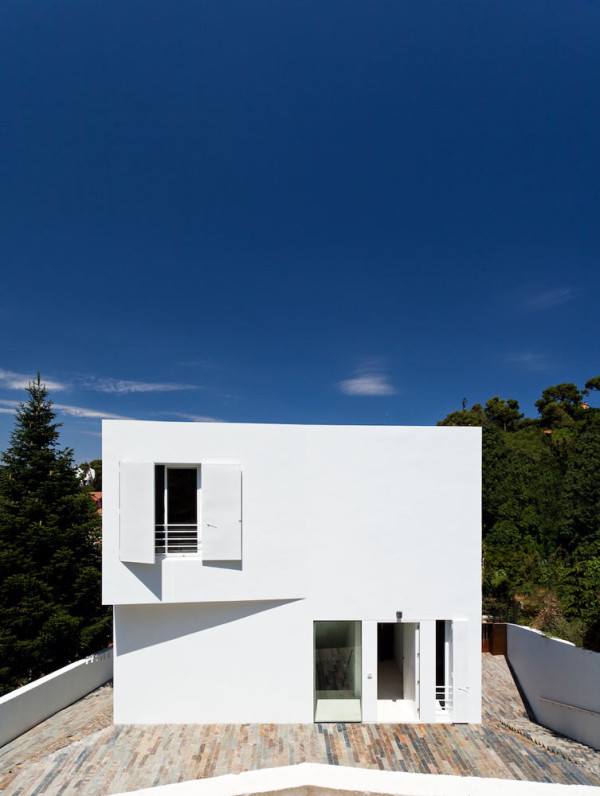 To achieve the homeowner's goals, the structure is a single, compact cube that consists of three levels. The geometry of the volume directly reflects that of the sloped land it sits upon. Slants are built into the roof and lines of the house where the lower floor is narrower than the upper floors adding additional space above. The angles of the house are built a particular way to frame the scenic views.
The facade is clad in a matte white finish on all surfaces including the roof. The windows are flush with the facade creating a smooth surface.
A perforated steel fence surrounds the low end of the land. The sloped areas around the house form triangulated ramps and the flatter areas create two terraces of outdoor space.
The modern kitchen features double height ceilings with two large windows with spectacular views of the valley.
The kitchen cabinets and island are built from dark stained elm which contrasts with the stark white walls nicely.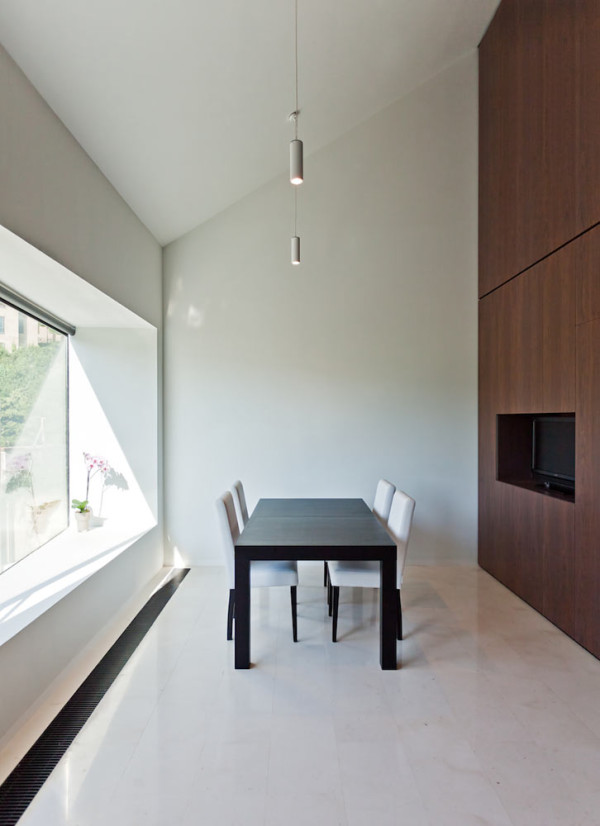 The dining room walls feature the same dark wood tying it to the kitchen.
Photos by Marcela Grassi / YLAB Arquitectos Barcelona.

Design From Around The Web