To celebrate the 15th anniversary of the London Design Festival, LDF's partner British Land, invited artist and pattern maker extraordinaire Camille Walala to design this year's Landmark Project. You might remember another recent interactive installation Walala did this summer, but this time she takes her signature playfulness outside for another super fun installation behind Liverpool Street Station.
The eye-popping installation, dubbed Villa Walala, invites you to interact with its oversized, inflatable elements that are decked out in bright colors and striped patterns. The squishy sculptures bring a softness to the surrounding hardness in the architecture surrounding it at Broadgate. The blowup components are designed to add a moment of happiness in everyone's day as they're coming and going from the station, or from their nearby offices.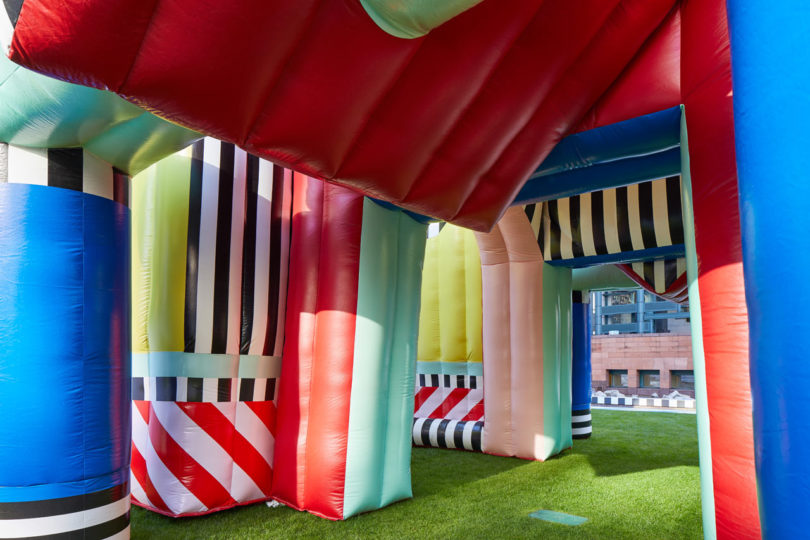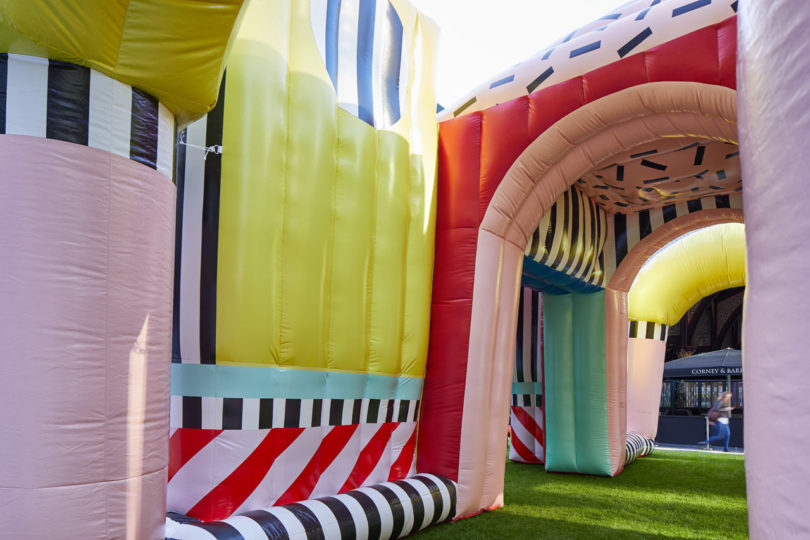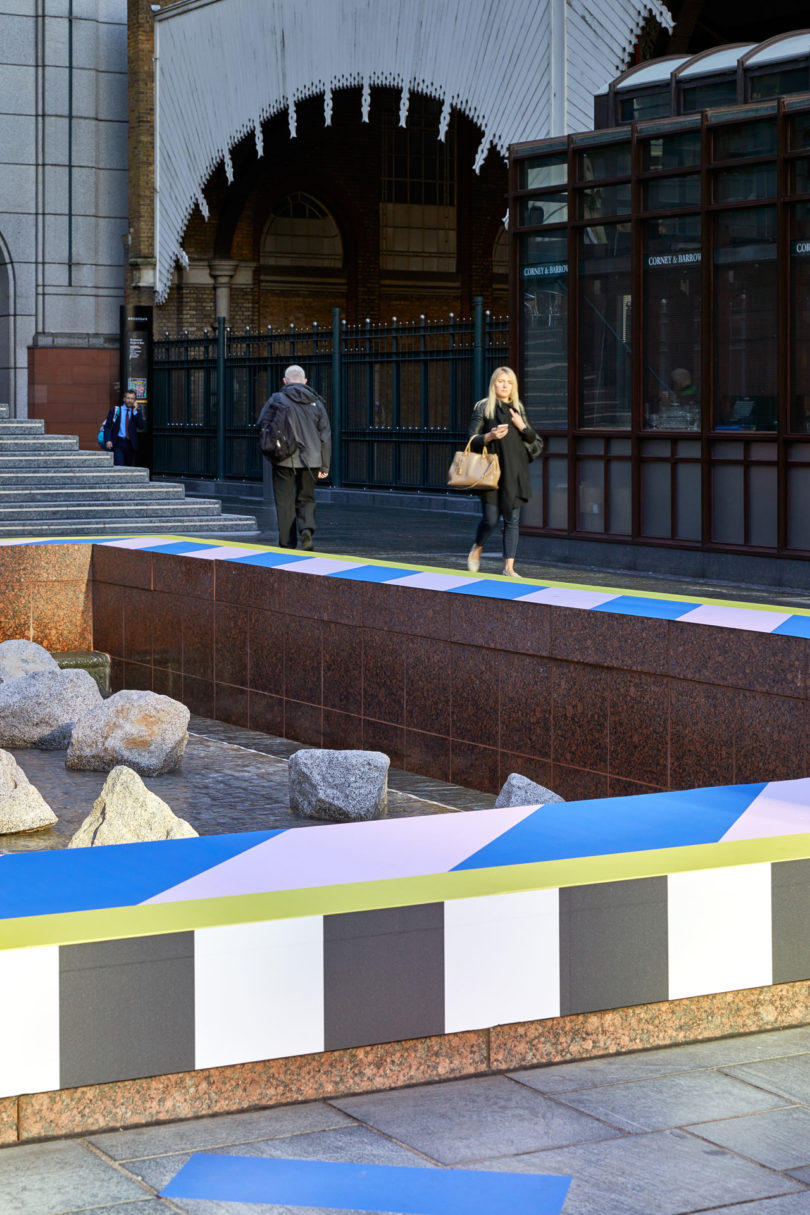 Photos by Andy Stagg.