We fell hard for the French-born Camille Walala last year after spending the day with her in her adopted hometown of East London. Now, the artist/designer has created an eye-popping interactive installation, WALALA X PLAY, that's complete with her signature graphic patterns, geometric shapes, and bold colors.
Walala was invited as NOW Gallery's 2017 Design Collaborator for their summer program and she doesn't disappoint. She created a colorful maze that references the waterways of the Greenwich Peninsula, the curve of the Thames, and the shape and angles of the building. From above, the layout of the installation perfectly mirrors the aerial view of the location.
Visitors are invited to immerse themselves within the playful labyrinth of geometries and patterns that are often broken and distorted for visual effect, and challenged to spot the differences.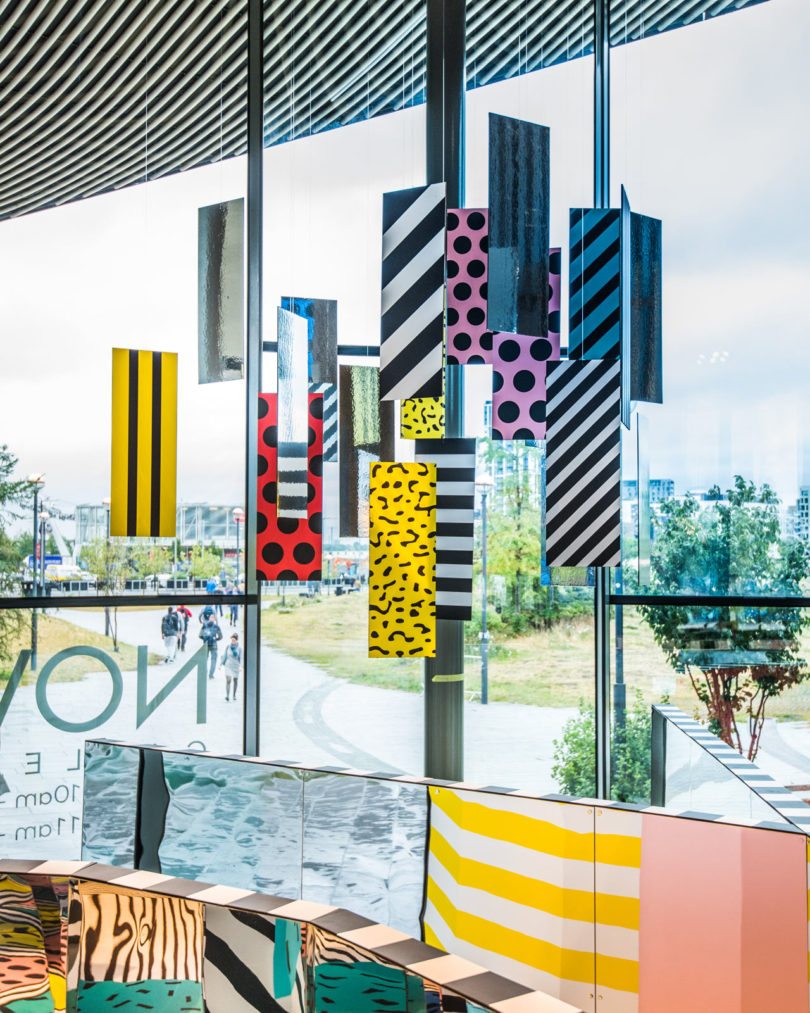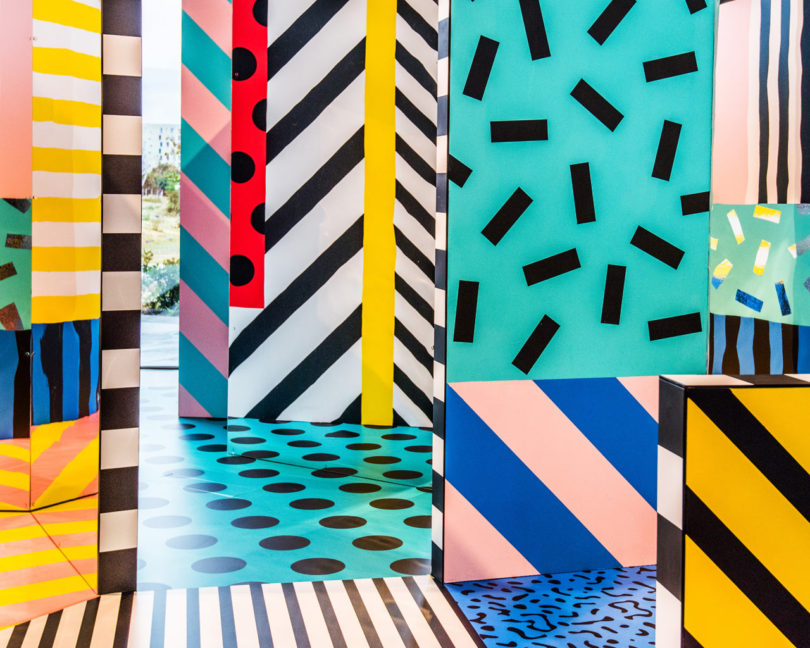 WALALA X PLAY is on display through September 24th, 2017 at NOW Gallery in London.
Photos by Charles Emerson.