Vintage Desk is a minimalist desk designed by Karpenter. The desk is made of 100% wood, and is available in either American Black Walnut, White Oak, or Teak. The woods that are used to construct this desk are all FSC-Certified solid hardwoods. The desk includes a small storage compartment in the center that is easily accessible, yet inconspicuous.
The company wants to focus on creating, through their furniture, unique environments that are sophisticated, cultured, and intimate. Inspired by minimalist ideals, they strive to offer creative designs with clean proportions and stylish simplicity using FSC-certified woods and environmentally safe materials. As a result, all of their products have a modern aesthetic with traits of traditional and Scandinavian charm.
What surprises me is how each of the different woods give a completely unique appearance to the desk. The American Black Walnut gives off a more traditional and vintage aesthetic, while the White Oak embodies the purity of Japanese and Scandinavian modernism. It is actually refreshing to see a modern office desk revert back to its absolute basics – no keyboard trays or filing drawers, but a truly genuine and clean design.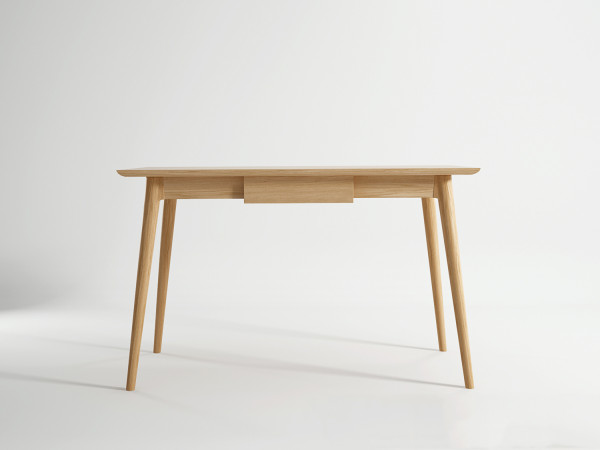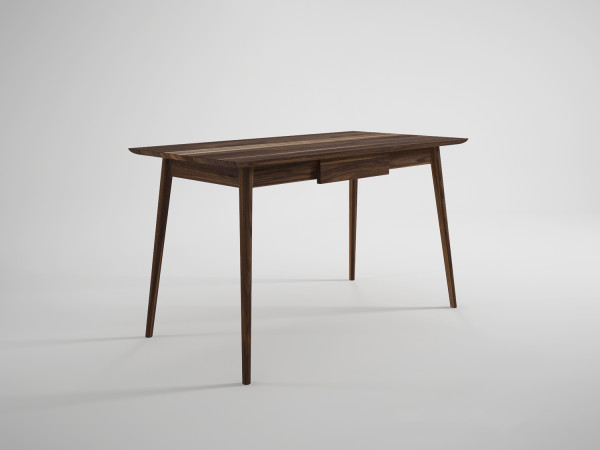 Design From Around The Web