You don't have to be a video game aficionado to appreciate the graphic design of these enticingly collectible vinyl releases of each title's respective soundtrack. As someone who has been dedicated to listening to more music on vinyl again, it's going to be difficult to not give into the temptation to collect all four of these record releases for gaming titles on the basis of graphic design alone: Monument Valley (which we once called, "the most beautiful game"), Journey, Guild Wars 2: Heart of Thorns, and Uncharted: The Nathan Drake Collection.
iam8bit is the creative production company founded by Jon M. Gibson and Amanda White, and responsible for partnering with each game's developer to produce these collectible releases (if you're a Los Angeles resident, be sure to swing into their gallery for other similarly themed art exhibitions).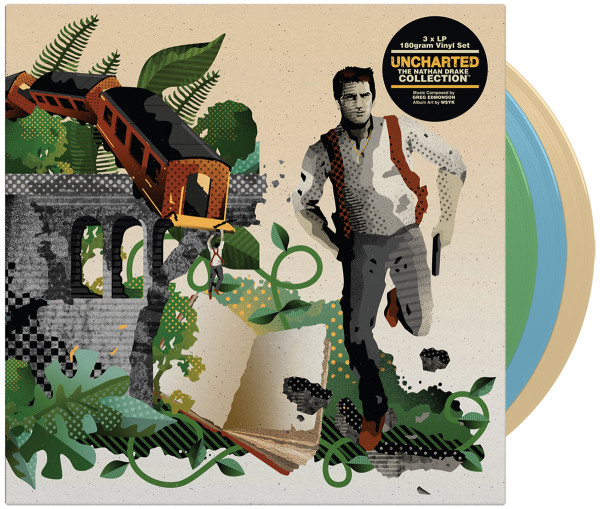 The complete catalog of gaming title soundtracks on vinyl is available at iam8bit.