Virgil Abloh Securities Reimagines Alessi's Iconic Teapot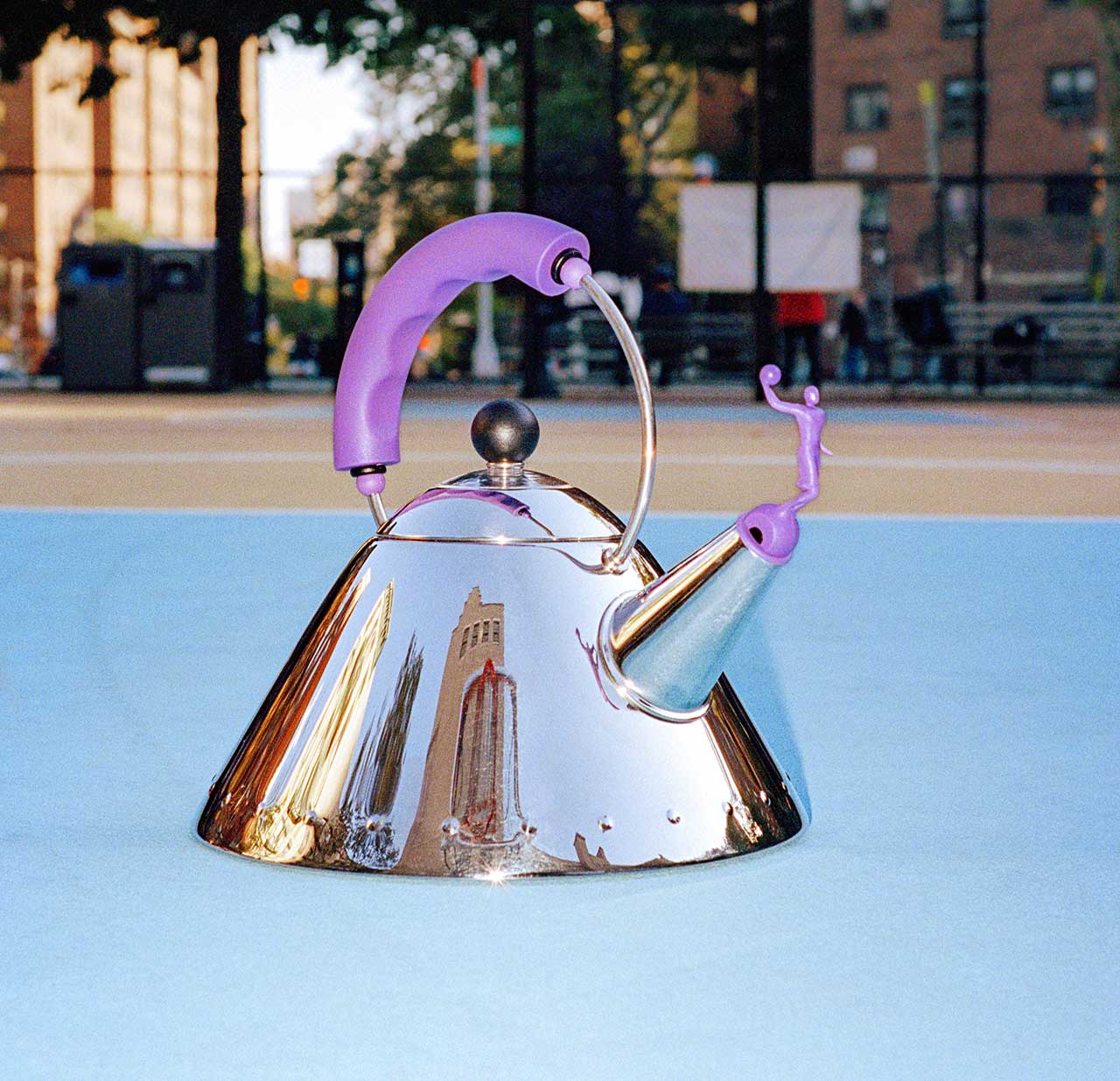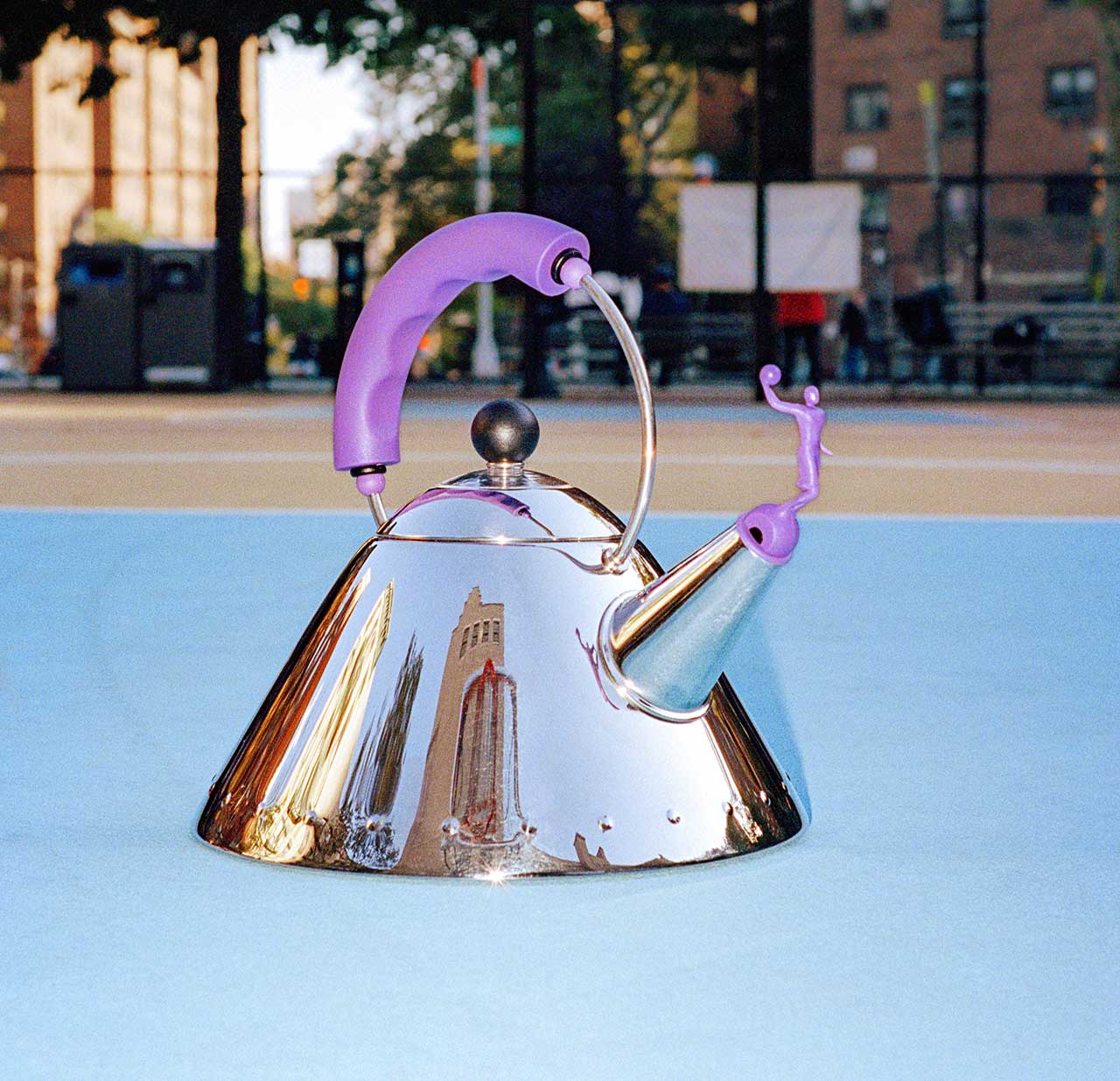 Virgil Abloh Securities Reimagines Alessi's Iconic Teapot
1/10 Photos
2/10 Photos
3/10 Photos
4/10 Photos
5/10 Photos
6/10 Photos
7/10 Photos
8/10 Photos
9/10 Photos
10/10 Photos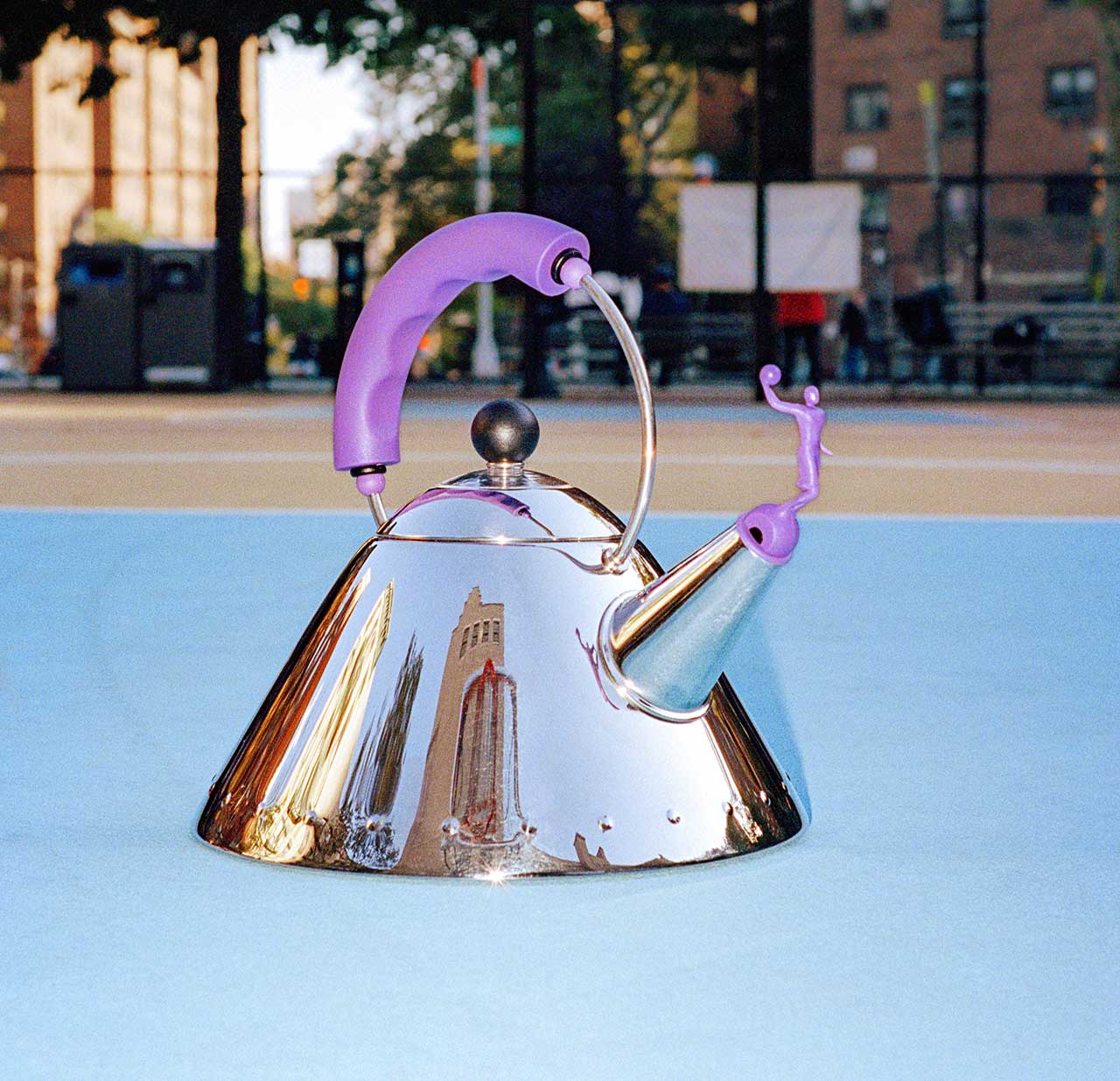 Rarely does a design reach a global fame that spans decades and generations in the way that the Alessi 9093 kettle does. Designed in 1985 by American architect Michael Graves, this everyday household object was made famous by its recognizable features: its cone shaped geometry and whimsical bird-shaped whistle. Before his passing, Virgil Abloh reinterpreted the iconic design under his creative corporation Virgil Abloh Securities and developed it through his studio Alaska Alaska. The newly named 3909 kettle changes up the original design with a vibrant purple handle and whistle, the latter now a basketball player in mid-air dunking a ball.
Although Alessi had previously collaborated with Abloh on a Brutalist cutlery set, this is the first time in the brand's history that a re-interpretation of a classic has ever been done. Still, the 3909 kettle is not so different from Graves' design, as Alaska Alaska shares, "Taking cues from Michael Graves' original approach to the 9093 kettle by mixing and introducing various influences into the design process, the 3909 kettle references basketball and introduces an iconic silhouette with global resonance into the design outcome."
The 3909 kettle has been produced in a limited numbered edition of 9,999 pieces – a small release when you realize the fact that the 9093 kettle has sold more than 1.5 million units. The collaboration celebrates Alessi's values of poetry, design, and functionality while continuing to honor Virgil's design legacy and vision.
The 3909 kettle from Virgil Abloh Securities is available for $280 via us.alessi.com.
Lifestyle images by Leonardo Scotti.