Alexander Girard might have been trained as an architect but he lent his skills and signature style to a multitude of other mediums, including textiles, furniture, and objects. His relationships with George Nelson and Charles and Ray Eames lead to the creation of the Herman Miller Textile Division in 1952, where he served as the Director of Design until 1973. Girard's rich history was recently highlighted in New York City during NYCxDesign in a pop-up exhibition called Alexander Girard: An Uncommon Vision. The temporary installation showcased a curated collection of his archival designs, some of the 106,000 he's accumulated over the years.
Herman Miller worked closely with the Girard family, and Maharam, to give just a taste of the colorful world he created throughout his career. The best part is that a selection of his work will be re-issued thanks to Herman Miller [PDF] and Maharam.
Textiles designed for Herman Miller between 1952 – 1973.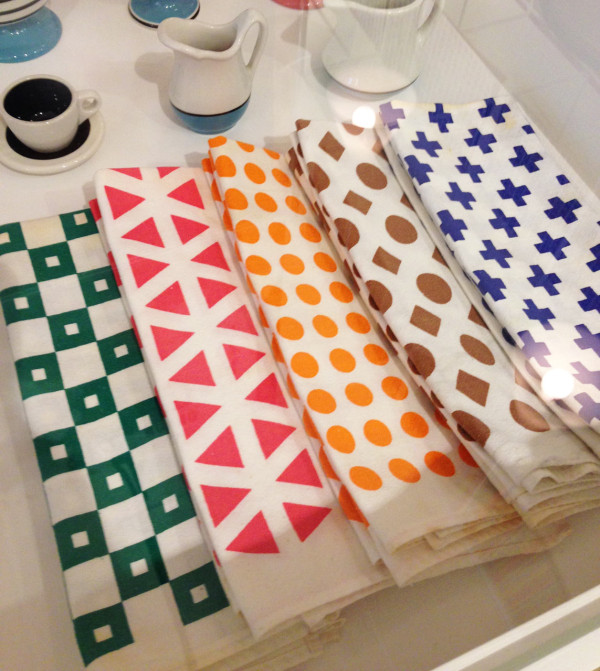 In 1965, Girard was hired by airline Braniff International to makeover their brand which resulted in these travel documents.
Selected textiles being reissued by Maharam.
Girard sewed this banner for the 1975 Walker Art Center exhibit, "Nelson Eames Girard Propst, The Design Process at Herman Miller."
His Color Wheel Ottomans were displayed in front of a BassamFellows designed sofa that's upholstered in Girard's Superweave fabric from Maharam. The ottomans will be available soon in four color combinations and two Maharam stripes.
The Girard Hexagonal Tables will also be available this Fall as part of the reissued works.