Vitis is a draped chandelier created by Brooklyn-based studio Rich Brilliant Willing. Each luminous double-walled glass orb houses a unique LED module that is looped and suspended from translucent electrical cords. The connection of rigid and soft elements displays an attention to detail explored by master craftsmanship.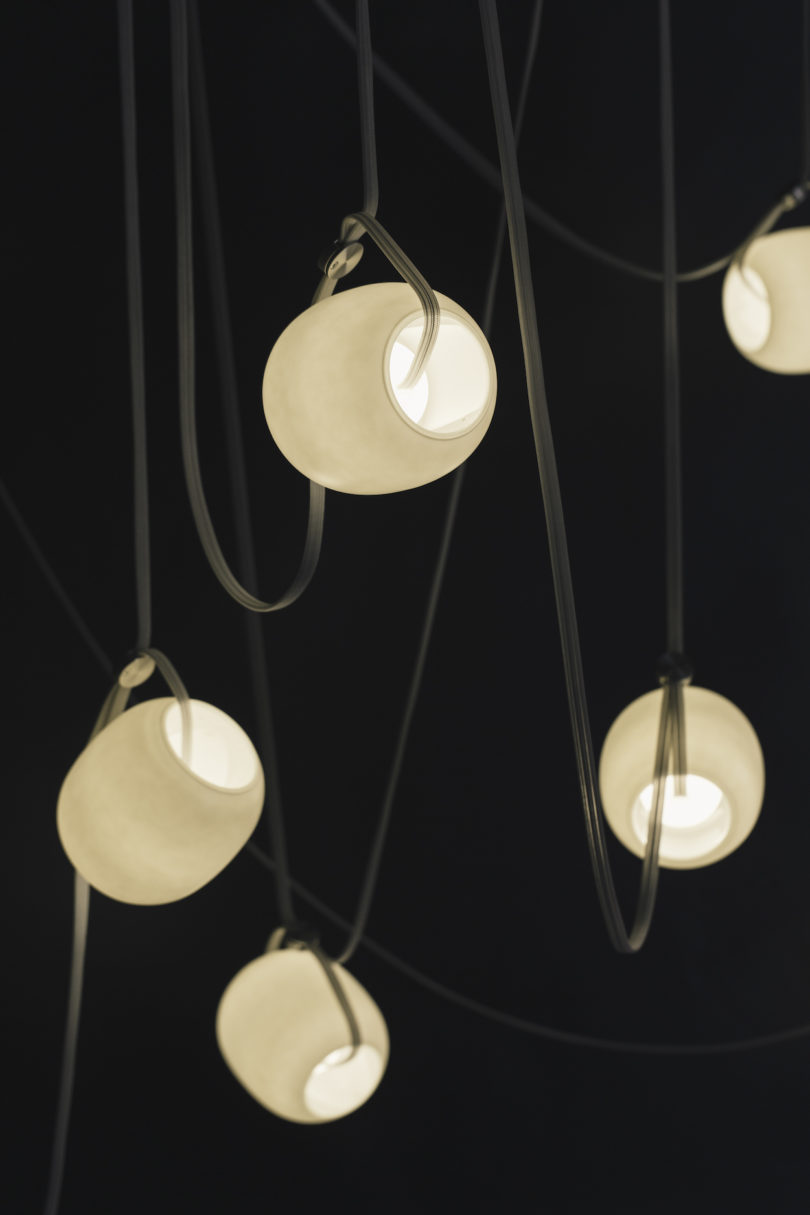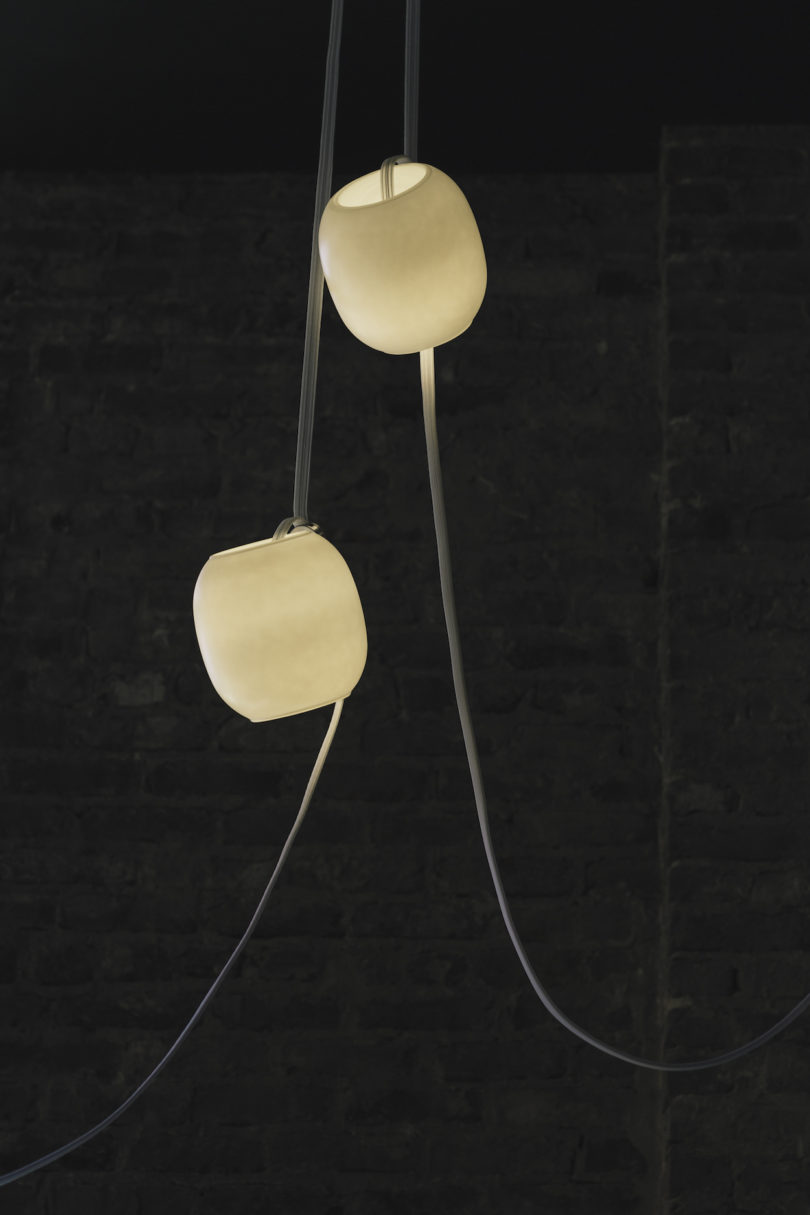 This new collection explores seamless integration of lighting to architecture via recessed and invisible components and perfects the control of dim-to-warm LEDs with smooth precision dimming. Named Vitis after the latin origin of vineyard, the gesture of this statement chandelier connotes a vine laden with orbs of fruit.
Given the importance of the elegant and smooth draped gesture, a flat and translucent electrical cord was created after weeks of exploration and development of an innovative internal flexible structure.