We were proud to be a sponsor of WantedDesign's Launch Pad this year. The Launch Pad at WantedDesign was full of awesome talent from around the world and the jury (which consisted of Katie Stamaris, Director of Product Development, Design Within Reach; David Trubridge; Jack Schreur, Chief Executive Officer, FLOS USA and myself) had a tough time deciding on the winners. This year, there were two winners: One in furniture/decor and one in lighting.
For furniture/decor, we chose Studio Lani, a NYC-based studio run by Lani Adeoye. After being raised in Nigeria, she landed in NYC by way of Canada, and studied design at Parsons. Her work megs craft and heritage with modern design in multifunctional products, building on her experience both being a globetrotter, and a problem-solving management & IT consultant.
Her Talking Tables collection derive their form and essence from iconic West African musical instruments like the Talking Drum. Hand-welded steel, turned wood and woven leather unite to create these sculptural and elegant pieces. Versatile in nature, the Talking Tables serve as side tables, decorative lighting, storage, and it's top can be used as a tray. The Talking Tables can be customized in a variety of finishes and colors.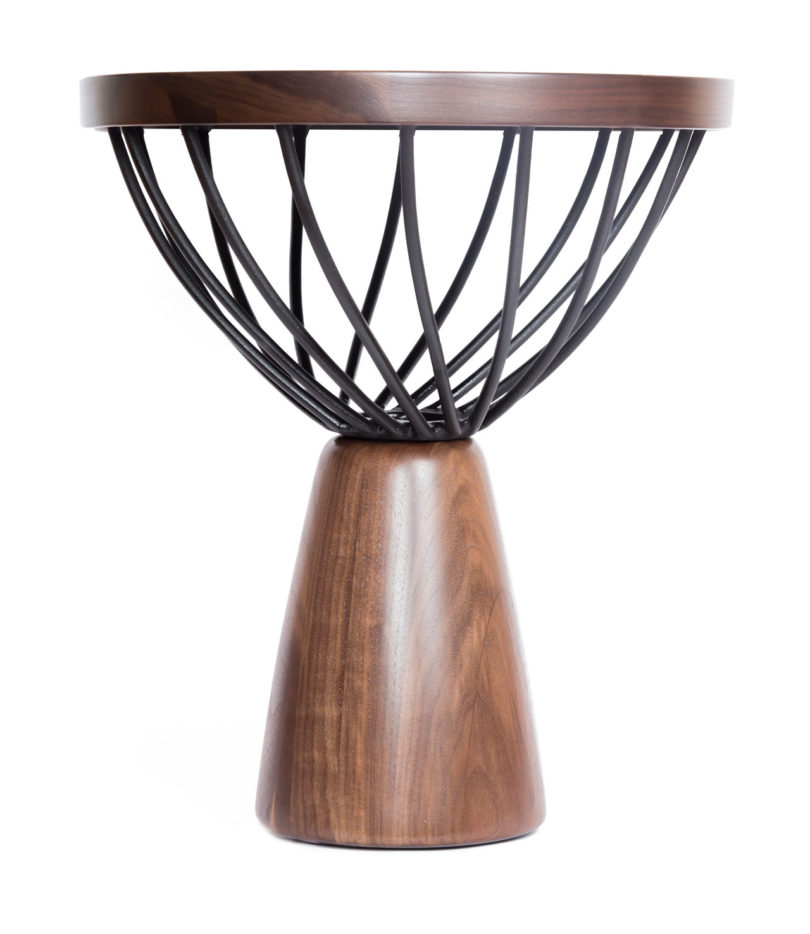 We talked to her a bit about her work:
What influences the forms you're using in your work?
I'm naturally inclined to create products that have a sculptural appeal whether it's a concept manifesting into a physical expression or re-imagining an existing form in a different context, it varies depending on the project. For example, the Talking Tables derive their sculptural silhouette from studies of various West African Musical instruments like the Talking Drum (Dundun), which means 'sweet sound' in the Yoruba language—due to the Talking Drums ability to mimic the human speech and its original use as a communication tool.
How do you feel that your work fits into the contemporary design and product landscape?
Although I'm inspired by many things and different time periods, there's still an overarching contemporary sensibility that is conveyed in my work whilst still maintaining the identity of each piece. Having said that, I also subscribe to the notion of pushing the boundaries of what we perceive as contemporary design. As we continue to become more connected as a global community, I believe the perception of what is deemed contemporary design in a global context would expand even more. Meeting people from different parts of the world connect to the Talking Tables at WantedDesign, was a testament to that. Contemporary design is beyond aesthetics, it also reflects the mindset of contemporary society. And more than ever since we demand more from our products, the multifunctional aspect of the Talking Tables respond to this notion. As they are more than just side tables, they can be used as decorative lighting, storage and the tops can be used as trays.
Your work merges craft and design – how do you create a balance between the two and in what ways?
I appreciate both and I truly enjoy being a versatile designer. Some collections would showcase one more than the other depending on the purpose. But I aim to create some form of synergistic relationship between the two when possible. There are strong benefits to working in each realm, and as a designer who consciously seeks to explore new territories, I enjoy exploring and merging both worlds. I was able to do this with the Talking Tables by displaying a variety of pieces, some minimal pieces and some more intricate pieces woven by hand. Each piece spoke to a different audience, because they all work in various settings from minimal to eclectic.
What are you hoping to accomplish with your design work?
As a designer who enjoys the excitement and frustration that comes with creative exploration, I hope my work adds something positive to the global design conversation in some realm. I have a background in management & IT consulting, so I really enjoy the problem solving side of design. So I look forward to collaborating with various design-driven manufacturers to create unique products at various scales. I definitely welcome a creative challenge! I also believe design is a powerful tool, whether its collaborating with artisans on a project or creating a collection that sheds a positive light on an overlooked culture; I believe design can empower communities and positively impact our livelihood.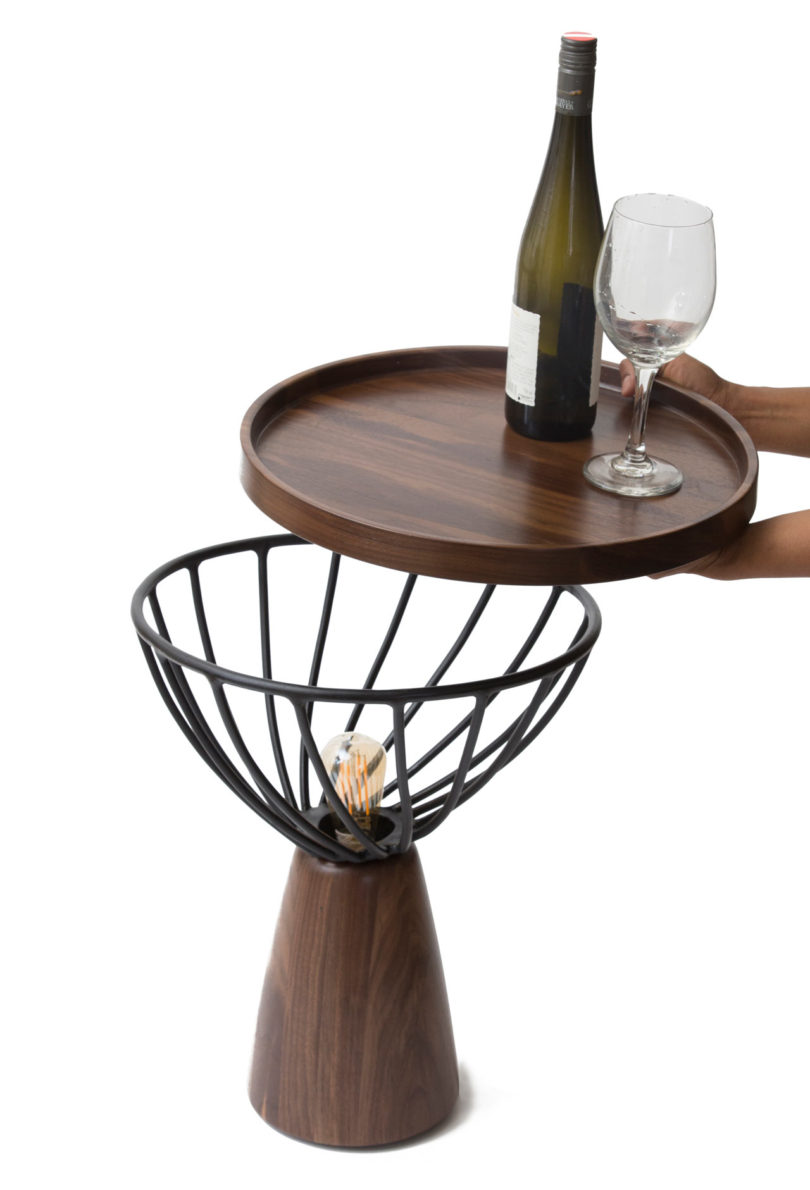 Now that you've won WantedDesign Launch Pad, what do you plan on doing next?
Winning Launch Pad, has definitely been extremely encouraging. I'm really grateful for the incredible response I received and the amazing people I met from around the world. Thanks to all the organizers who created this amazing platform and the various people who helped with this collection. I look forward to leveraging the platform to engage a wider audience, by working with different people within the industry. I also plan on collaborating with different designers to explore intriguing concepts. I plan on continuing to create more collections, driven by personal curiosities; as i'm constantly conceptualizing and sketching various ideas.
Thanks Lani, and best of luck to you! See more at studio-lani.com.