When Kenneth Schiller, founder of Kontextür, visited Paul Loebach's studio, he was expecting to talk about bathroom products but noticed models of watering cans on Paul's desk and thought that a watering can might be a good addition to Kontextür's new lineup of non-bathroom accessories.
Considering Spring is in the air, we feel the same way as Schiller – bring on the watering cans!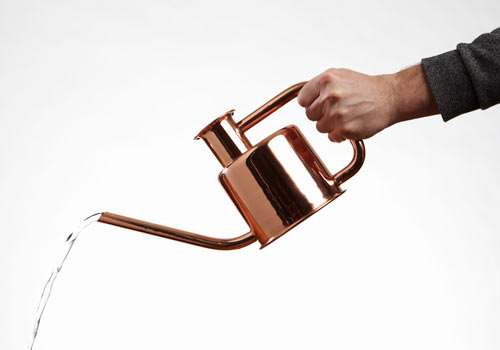 Inspired by the bold, yet minimal and functionalist aesthetic of Eastern European motorcycles, this watering can will rev the engines of your plants. Made of industrial steel, this watering can is designed for indoor use, and because it's so pretty, it will look perfect next to any vase or decorative object in your home.

Design From Around The Web