Adidas collaborated with British industrial & furniture designer, Tom Dixon, on a new collection of mens accessories.
Tom Dixon takes functionality to a new level with his travel-themed collection that allows the wearer to to spend a week away from home with just one travel bag and the clothing it contains—kind of like a stylish survival kit. Each piece was designed with this pragmatic inspiration in mind, rooted in the designer's real life tribulations in international travel (specifically one night when Dixon could not find a hotel room and had to sleep outside on a public, park bench).
The assortment's convertible properties also speak to how hectic our lives can be—how we can jump from work to play in a moment's notice and how, therefore, today's clothing and accessories need to adapt to suit these sometimes sudden shifts.
As a result, padded parkas convert into full-on sleeping bags; ultra light hoodies fold and zip up into themselves for easy travel and transport; and luggage works double duty, with, for example, backpacks transforming into garment bags.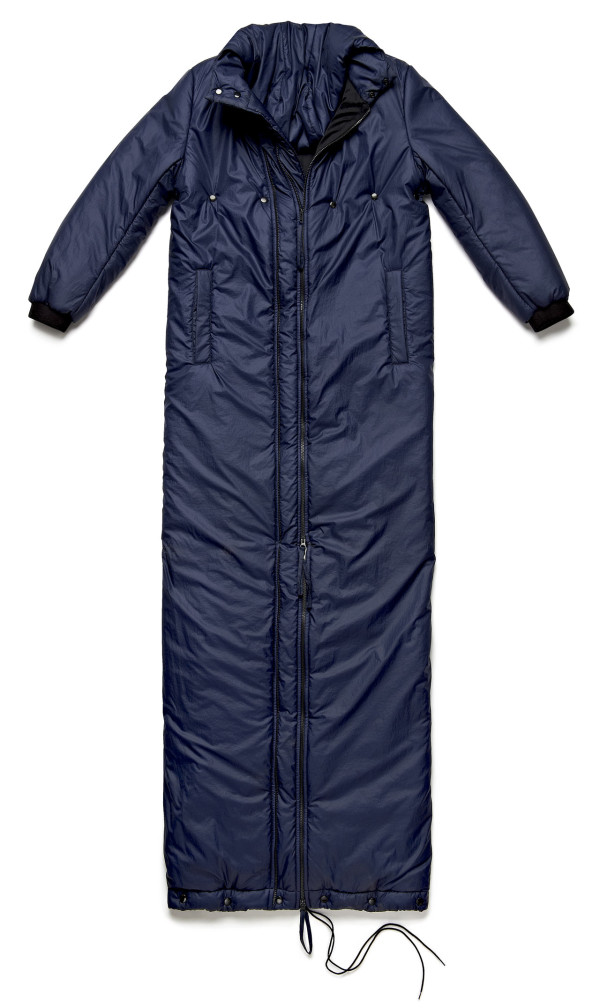 The pieces are now on sale in select retailers and on US websites including East Dane.com and Ssense.com.