Just because you're a law firm doesn't mean your headquarters have to be stuffy and boring. Take Axiom Law. The NYC-based law firm throws out every idea you had about law firms and prides itself on thinking outside the box with a non-traditional way of doing business. To complement that, they needed an office space that reflected their ideals, so they hired BHDM Design to make it happen. Located in the historic Puck Building, the space was a huge empty white loft that became the colorful, modern setting you see here.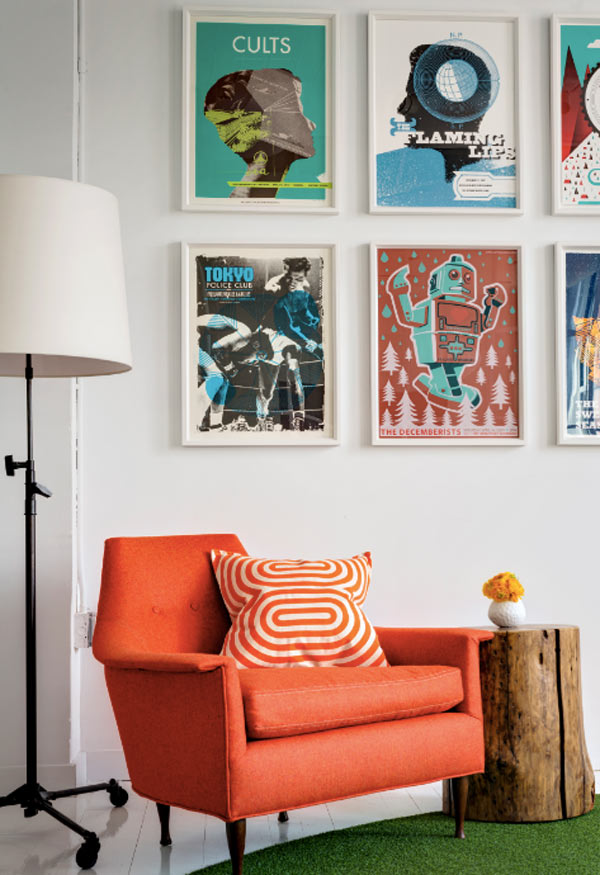 Dan Mazzarini and Brian Humphrey, of BHDM, took a look at Axiom and their energetic style and came up with a plan that conveys a fun space full of quirky and whimsical details that will make you okay with working overtime.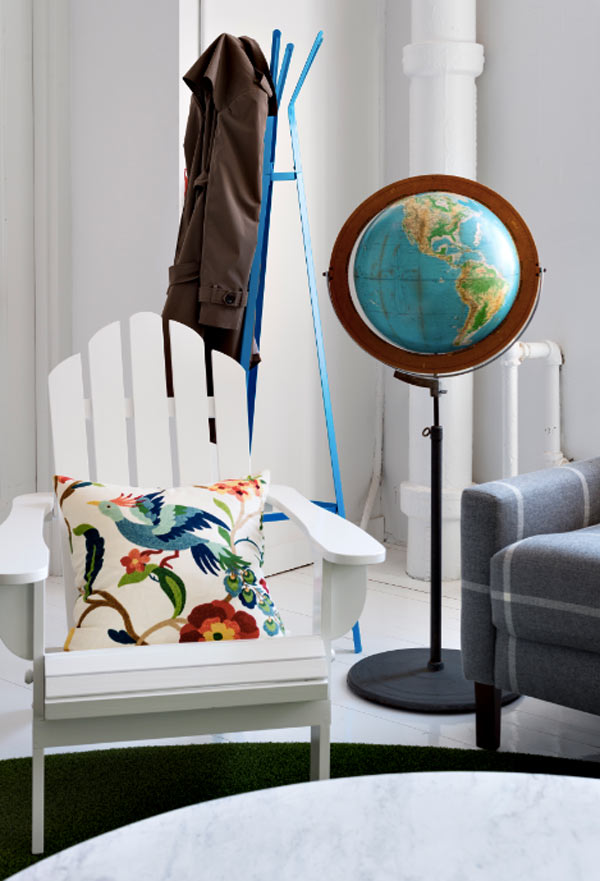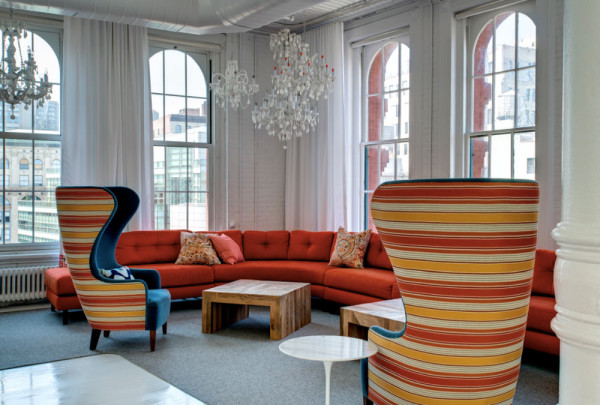 Spaces that feel like living rooms are set up for meetings and gathering places for employees and clients.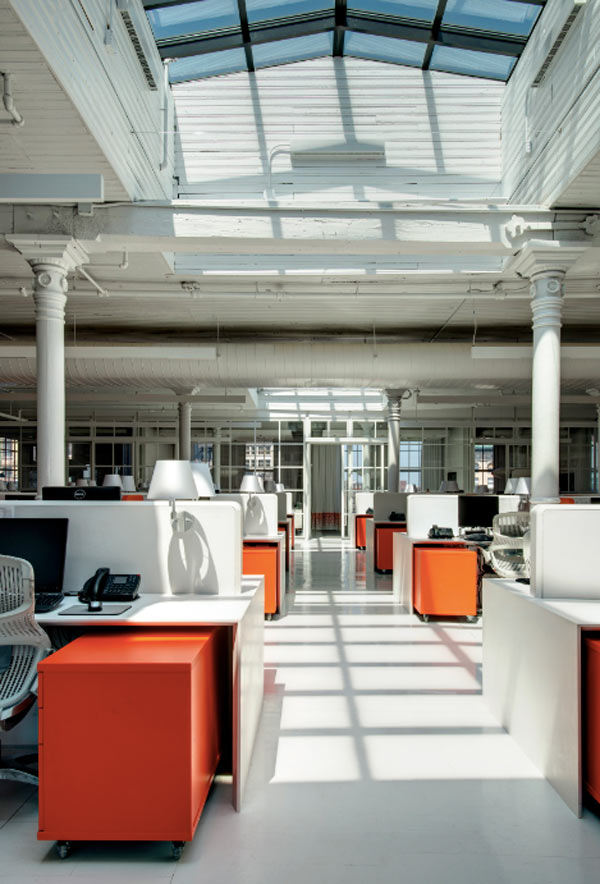 Pops of energetic orange are used throughout tying each of the separate zones together and providing spiciness in the mostly white space.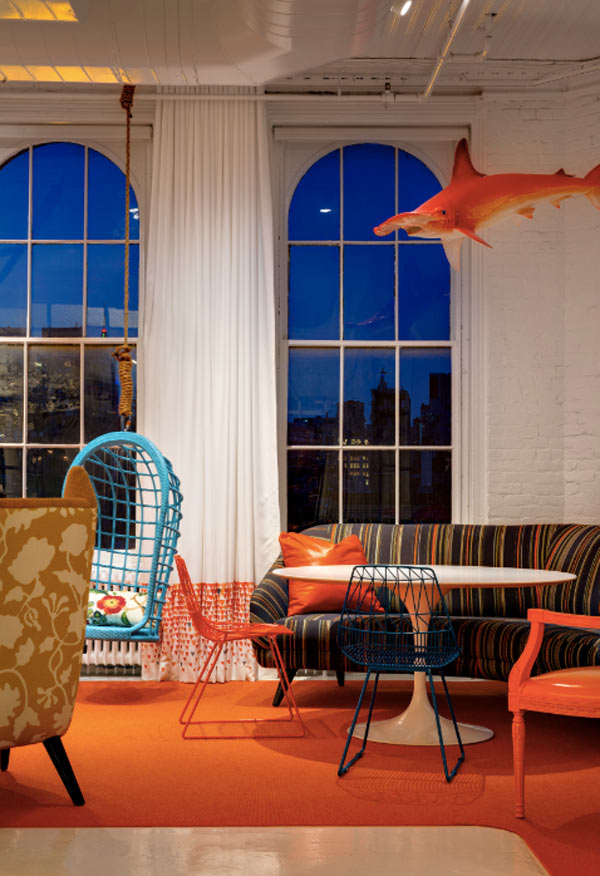 Suspended chairs and orange sharks totally make you think "we practice law", right? I love it!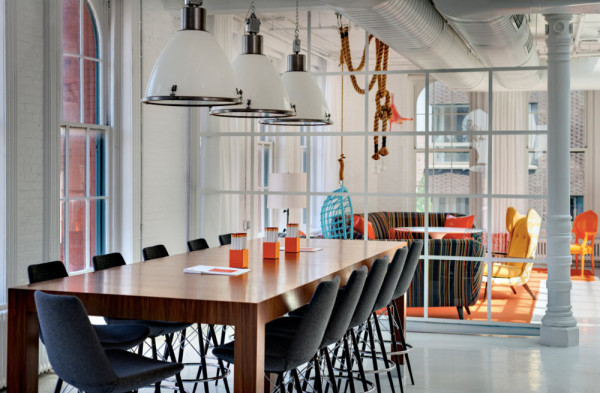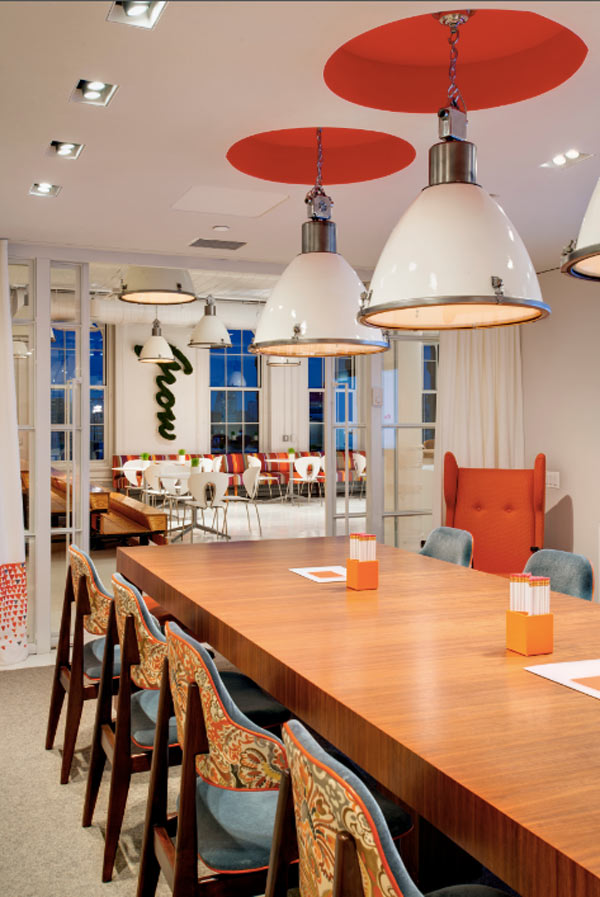 An in-house cafe-style kitchen offers a comfortable space for employees to eat their lunches.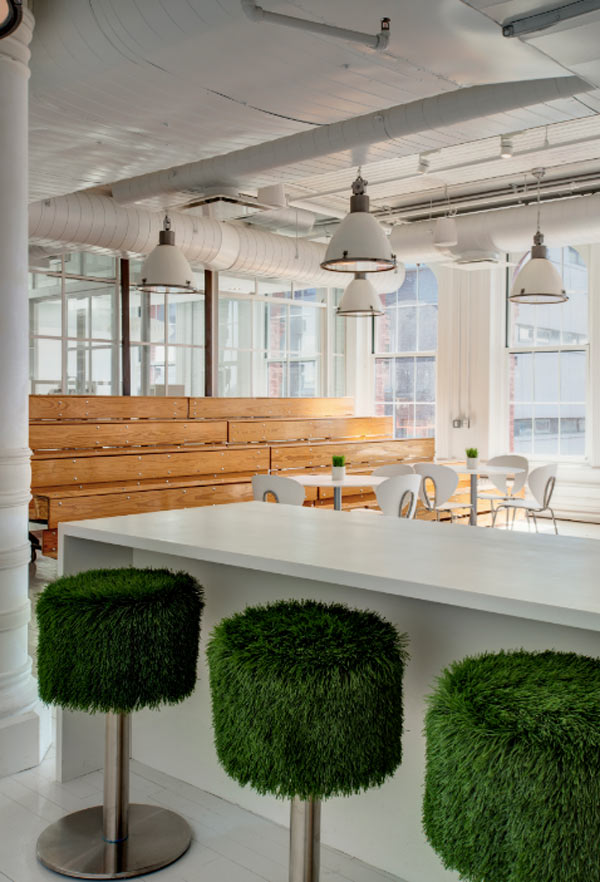 Bleachers offer seating for larger meetings and grass covered stools break from the norm.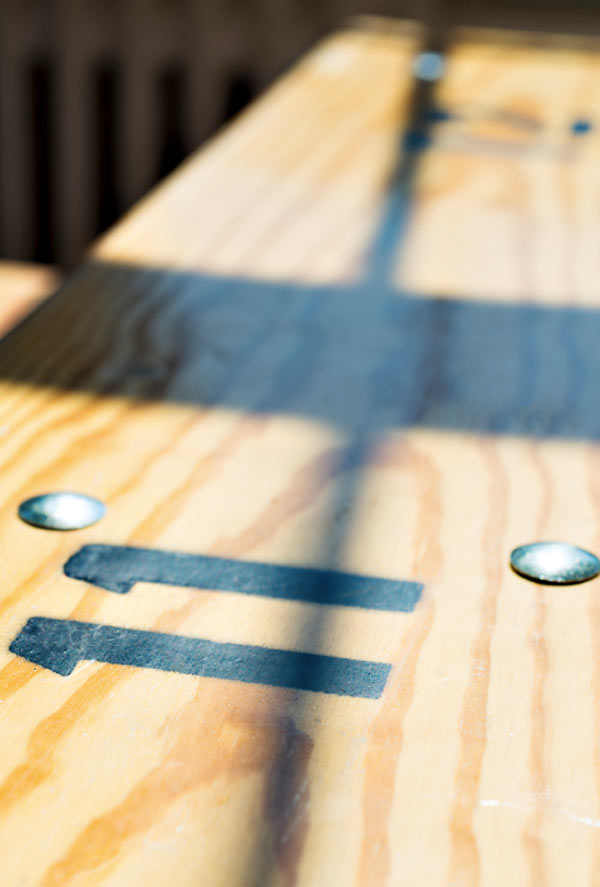 Photos by Adam Macchia Photography.