What Is a Lifespace and How to Get One With Lisa Wirth of Beam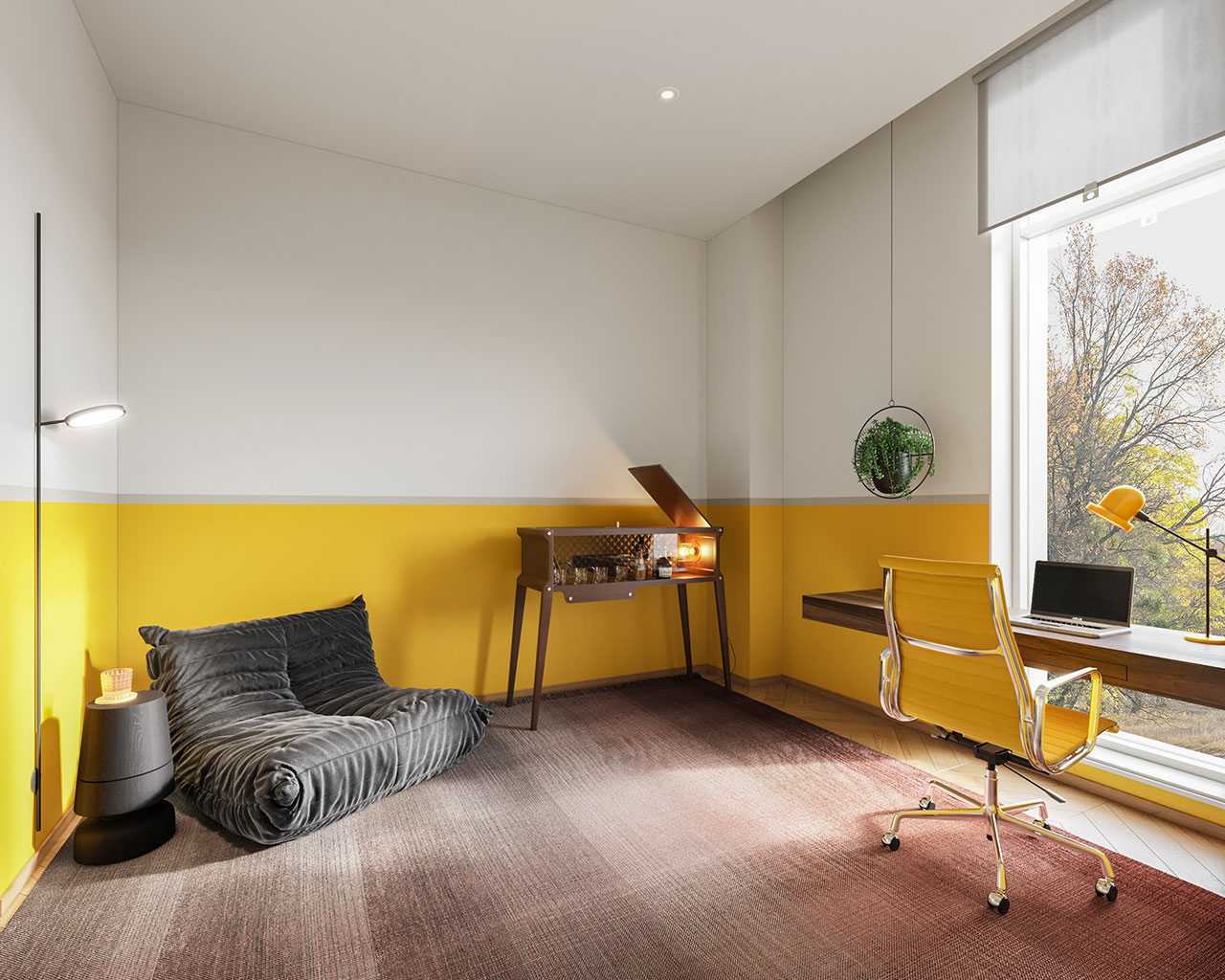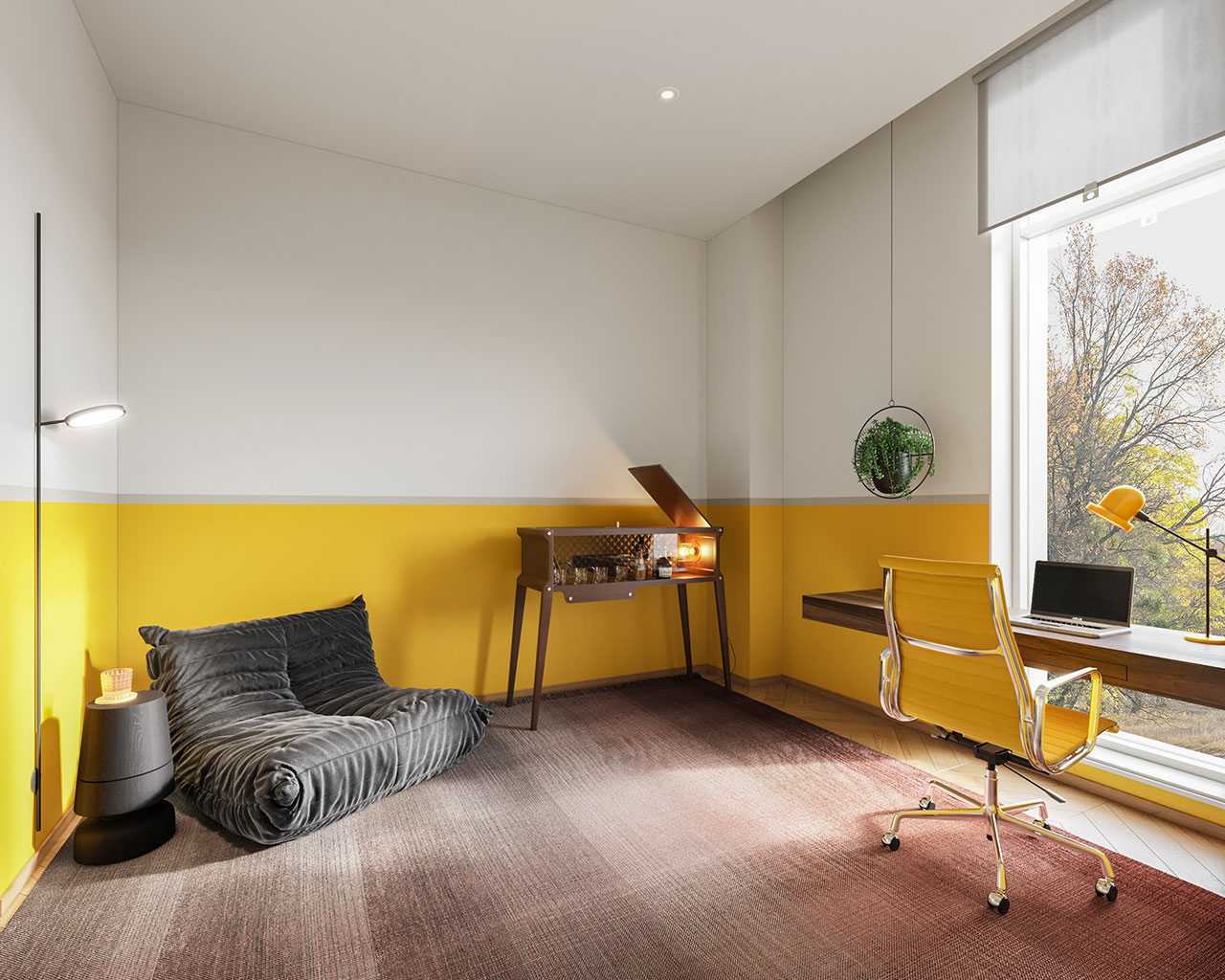 What Is a Lifespace and How to Get One With Lisa Wirth of Beam
1/5 Photos
2/5 Photos
3/5 Photos
4/5 Photos
5/5 Photos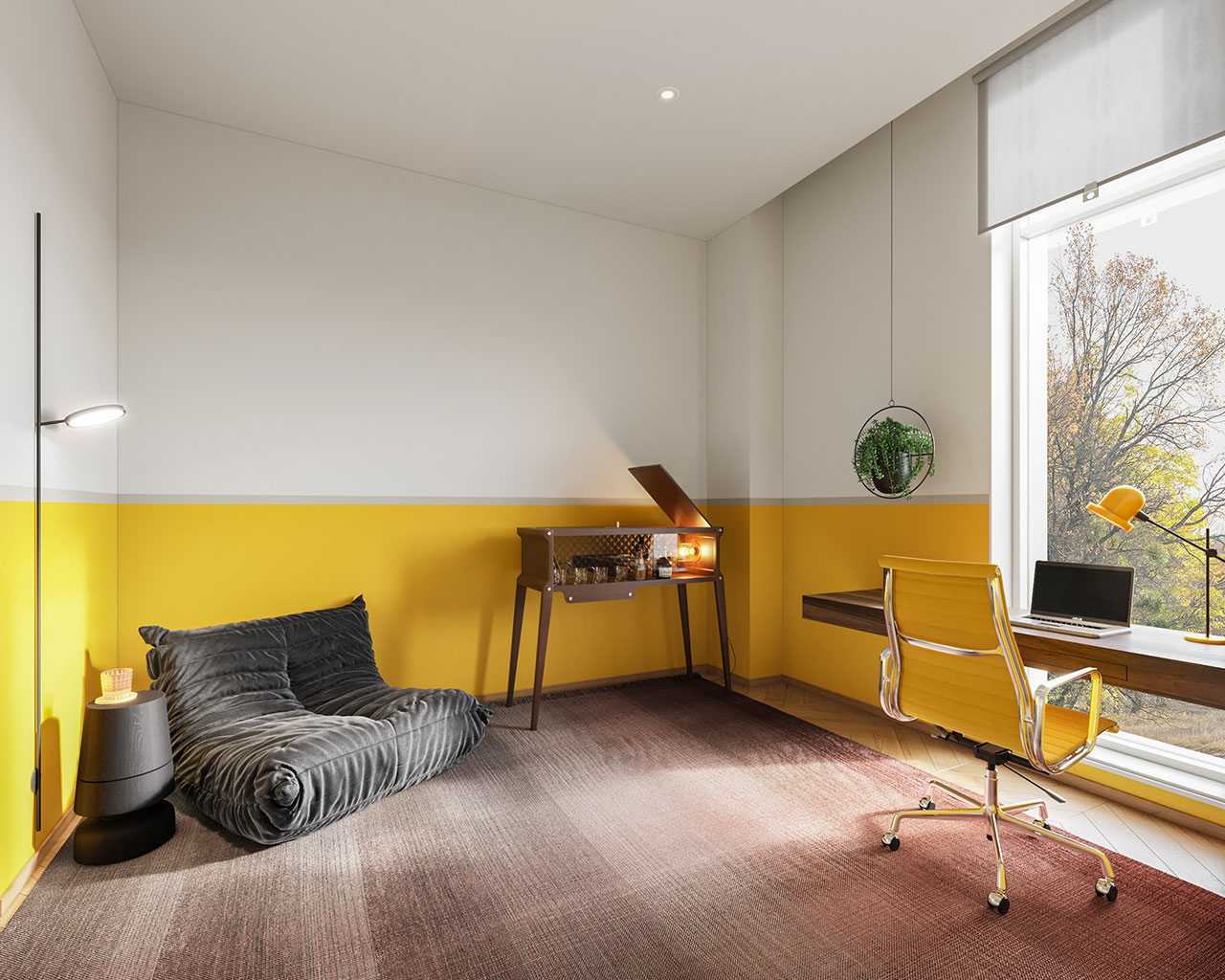 Earlier this year at KBIS, I hosted a panel in the DMMTalks Lounge on macro trends (listen here), where we looked at societal and lifestyle trends that impact architecture and design. On the panel talking about The pandemic's effects on the way we work was Lisa Wirth, an interior designer, and Head of Design + Trade for Beam. Her informative talk centered around how the rapid shift to working from home has impacted residential design, emphasizing how this isn't a short-term or temporary situation – many workers will remain home or in hybrid situations. I found her insights on creating work-from-home design solutions to be really insightful for both designers and consumers, so I asked her to elaborate. Read on:
In your DMMTalks Lounge talk "Why Your Kitchen Might Just Remain the Home Office," You talked about something called the "donut effect." Can you explain what that means?
The pandemic has reshaped where and how we live, driven in large part by employment trends and the growth of remote work from home. What might have seemed temporary is a permanent reshaping and revolution.
What we're finding: The suburbs outside of major urban centers have taken on a new importance. Using data from Zillow and the U.S. post office, experts like Stanford Professor Nicholas Bloom have quantified the effect of COVID-19 on migration patterns and real estate markets. Within large US cities, households, businesses, and real estate demand have moved from dense central business districts (CBDs) towards lower density suburban zip codes. Bloom and his co-authors call this the "Donut Effect," reflecting the movement of activity out of city centers towards the suburban ring. Remote work has enabled this shift.
And working from home is here to stay. In one study, Bloom and his co-authors found 22 percent of all full workdays will occur from home after the pandemic ends, compared with just 5 percent before. What has emerged: A three-tier workforce. 50% of employees will or have returned to the office full time; but the other half retain flexibility: 40% are in a hybrid schedule that allows them to WFH multiple days during the week, and 10% remain fully remote*.
What opportunities are available for designers with this new work from home migration?
It's an incredibly exciting time to work with clients on architecting new solutions for their homes and lives. Clients who might have been ambivalent about their homes prior to the pandemic, are opinionated and motivated, and they have a set of very real post-pandemic needs that need timely attention.
COVID stay-at-home orders were a crash course for many of our clients in how good design (or a lack of it) in your living space can make a difference in the quality and comfort of your days. We've spent an exponentially large percentage of time in our homes, developing a keen awareness of what works and what doesn't, what sparks joy and what just falls flat.
Beyond simply decorative, clients also have a brand new set of functional needs to address. With the shift to work at home (and a rise in other at-home needs: Zoom school, Pelotons and at-home workouts, etc.) our legacy home architecture is outdated. That classic 2 bed-2 bath lacks a home office, and is begging for a rethink if it's going to flex into what trends forecaster Jared Weiner (The Future Hunters), calls "lifespace"– a container to support more than just living, eating, entertaining, sleeping but also now working, schooling, exercise, virtual socializing, and more.
With 50% of the workforce spending part of their workweek working from home, 50% of our past clients have new needs that didn't exist prior to the pandemic. The need for home office solutions is number one on the list.
Many clients are given home office stipends by their employers, and they need help deciding how to best allocate these funds to outfit their at-home work spaces. They're seeking advice on how design can support them in managing a work/life balance that feels forever blurred, and also how design can help them live more purposefully and healthfully.
How we work as designers, and how homeowners want to work with us, has also shifted.
During COVID, consumers across all generations grew accustomed to video meetings. A key upside of this, which informs the home remodeling solutions we offer at Beam – clients are increasingly open to working with remote experts, whether that's e-designers or utilizing web-based technologies to set up their project for success. Homeowners can upload photo or LiDAR scans of their spaces, and receive AI-generated, computer ready floor plans – eliminating the need for physical site visits to field measure.
Walk throughs and consultations are happening via FaceTime or Zoom. A designer in a rural area in upstate NY can now service clients in Manhattan, or vice versa. We see designers embracing the WFA (work from anywhere) idea for themselves, thriving outside of major urban design markets. There's a wide world of design customers out there… and you're no longer limited to your immediate area.
What kind of options are available for those who have to go from temporary solutions (i.e., kitchen tables, couches) to permanent WFH spaces?
If you're working from home, you and your work need a permanent space to thrive. The "cloffice" (office in a closet) that might have worked as a quick fix in March 2020, demands a more permanent solution.
Some are lucky enough to have an existing home office (that simply needs a decorative refresh), or an unused guest room which can be repurposed. With many others, we must look to the home to see what areas offer the best potential to rework and transform into a multi-functional area. Solutions might include claiming an unused area under a stairwell to integrate a workstation; or rethinking furniture, upgrading lighting, and adding hidden storage and power solutions into an existing kitchen island, to allow one to easily transition from daytime Zoom meetings to night time family dinners.
If your work space requires a dynamic solution, like the multi-functional kitchen island example – we're drawing from best practices gleaned from co-working spaces: hoteling solutions (carts, bins) and adaptive furnishings (movable room dividers, wheeled ergonomic seating) that allow for work spaces to be created on demand, but be stowed away, when the work day ends.
What are your top design considerations that you recommend to clients for transforming their spaces?
Once we determine where your work can best be supported in the home, we look to a number of architectural and decorative solutions to thoroughly address each of the following work-at-home needs: technology and power; acoustics and privacy; seating and ergonomics; lighting; and last but not least – color and inspiration.
Meeting your specific combination of needs is key. For example, an executive who spends a lot of time in Zoom meetings with external clients or live webcasts, might favor solutions tied to making an impression and acoustics (bold wallpaper for a backdrop, superior LED lighting, sound-dampening pendant and acoustical wall coverings), whereas a writer or graphic designer who performs more independent work may require a standing and sitting desk and multiple docking stations, superior task lighting, but prefer fewer aesthetic distractions.
If you're prioritizing just three improvements to start: I recommend assessing and improving your seating, lighting, and work or desk area.
From a wellness perspective what can we all do at home to help create an ideal space that balances both work and life?
As humans, we all thrive in spaces that inspire and allow us to thrive. To create healthy work spaces at home, I recommend prioritizing design details that inspire and connect us to the world outside. This includes taking advantage of natural light and views to the outdoors, and integrating plants and natural materials to bring nature inside.
It's also important to create a breakaway work zone outside of a computer-work area. A dedicated spot to lounge and catch up on reading or a call, that's not staring at a screen, helps with productivity and prevention of burnout. Storage and stowage solutions that minimize clutter, and allow the work life to be "put away" visually at the close of the workday, are also imperative for creating healthy boundaries.
One of the things at-home workers miss the most are the little luxuries that used to happen on one's commute to and from work. Integrating little luxuries of self-care – like an upscale, at-home coffee bar (for that pre-work cappuccino) or a breakaway lunchtime yoga area – helps one maintain perspective and emotional balance.
\\\
Thanks so much to Lisa for these awesome tips! Head on over to buildwithbeam.com to see what Lisa and the team are doing to help more people design and build their homes, by giving homeowners and designers more control over their projects.
*Sources: https://www.nber.org/papers/w28876 / Paper by Arjun Ramani & Nicholas Bloom for the National Bureau of Economic  "The Donut Effect of COVID-19 on Cities". Nicholas (Nick) Bloom is the William Eberle Professor of Economics at Stanford University, and one of the primary leads publishing studies at https://wfhresearch.com/ https://www.barrons.com/articles/ive-been-studying-work-from-home-for-years-heres-whats-coming-51641330825 / https://nbloom.people.stanford.edu/sites/g/files/sbiybj4746/f/wfh_will_stick_v5.pdf