Where I Work: Marie-Louise Høstbo of Fritz Hansen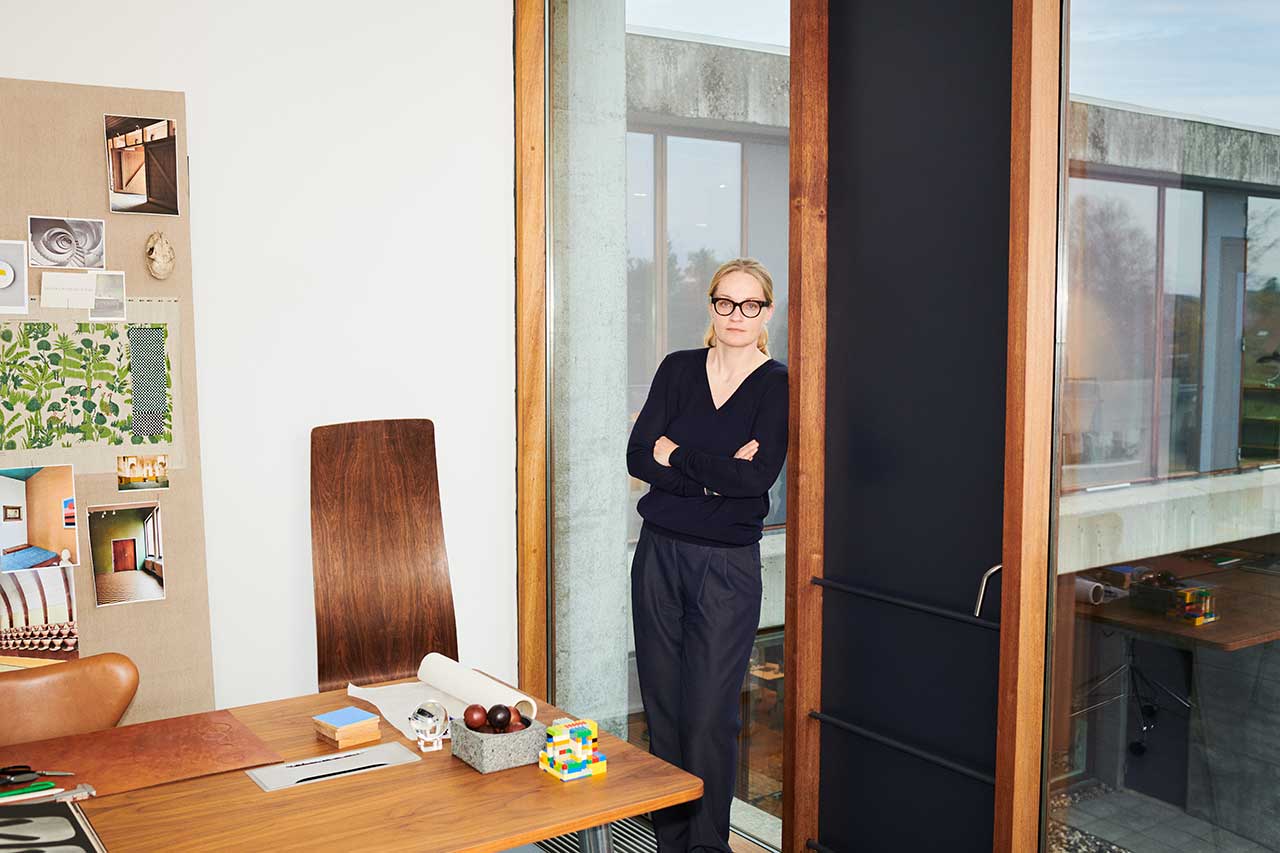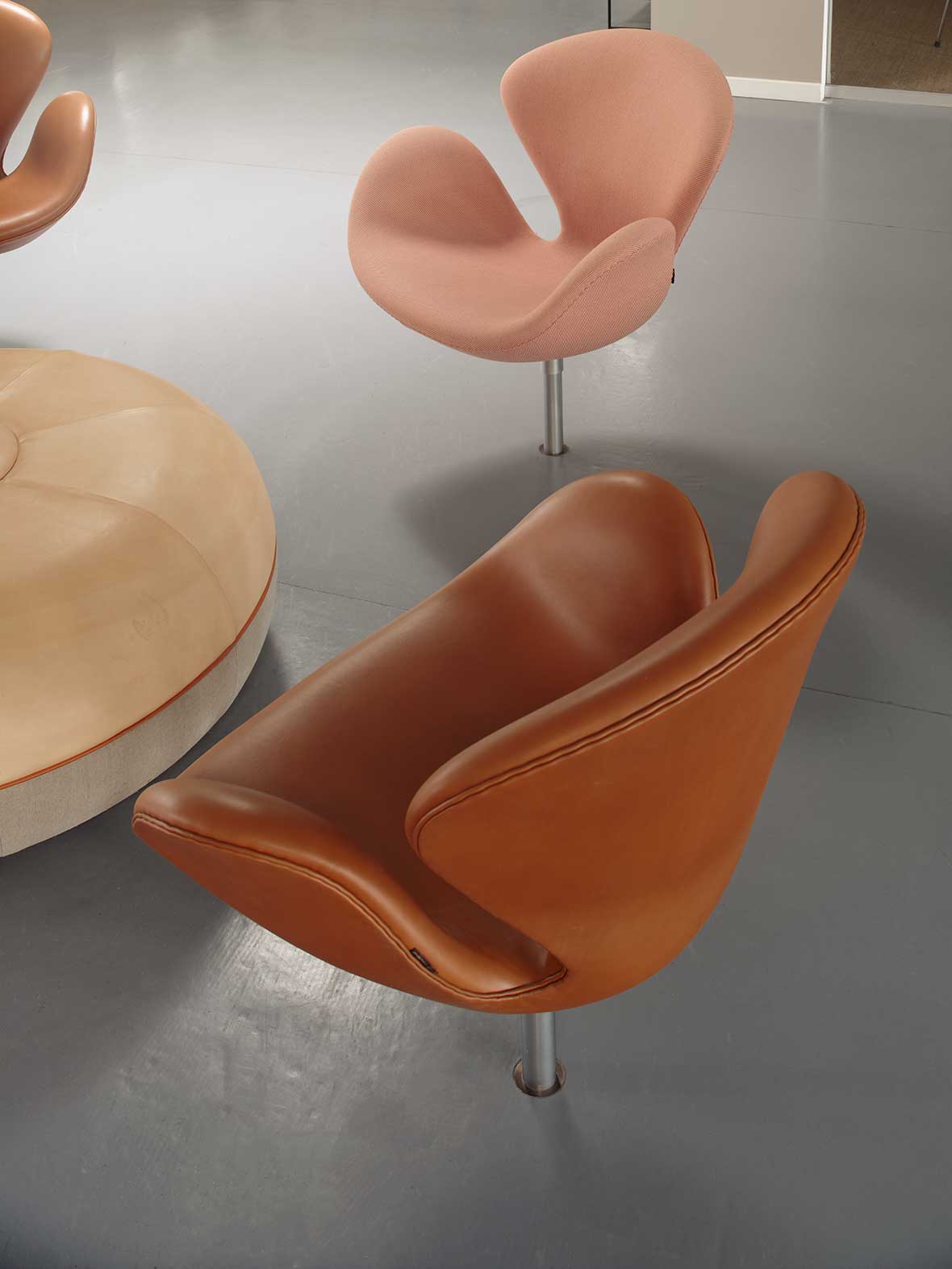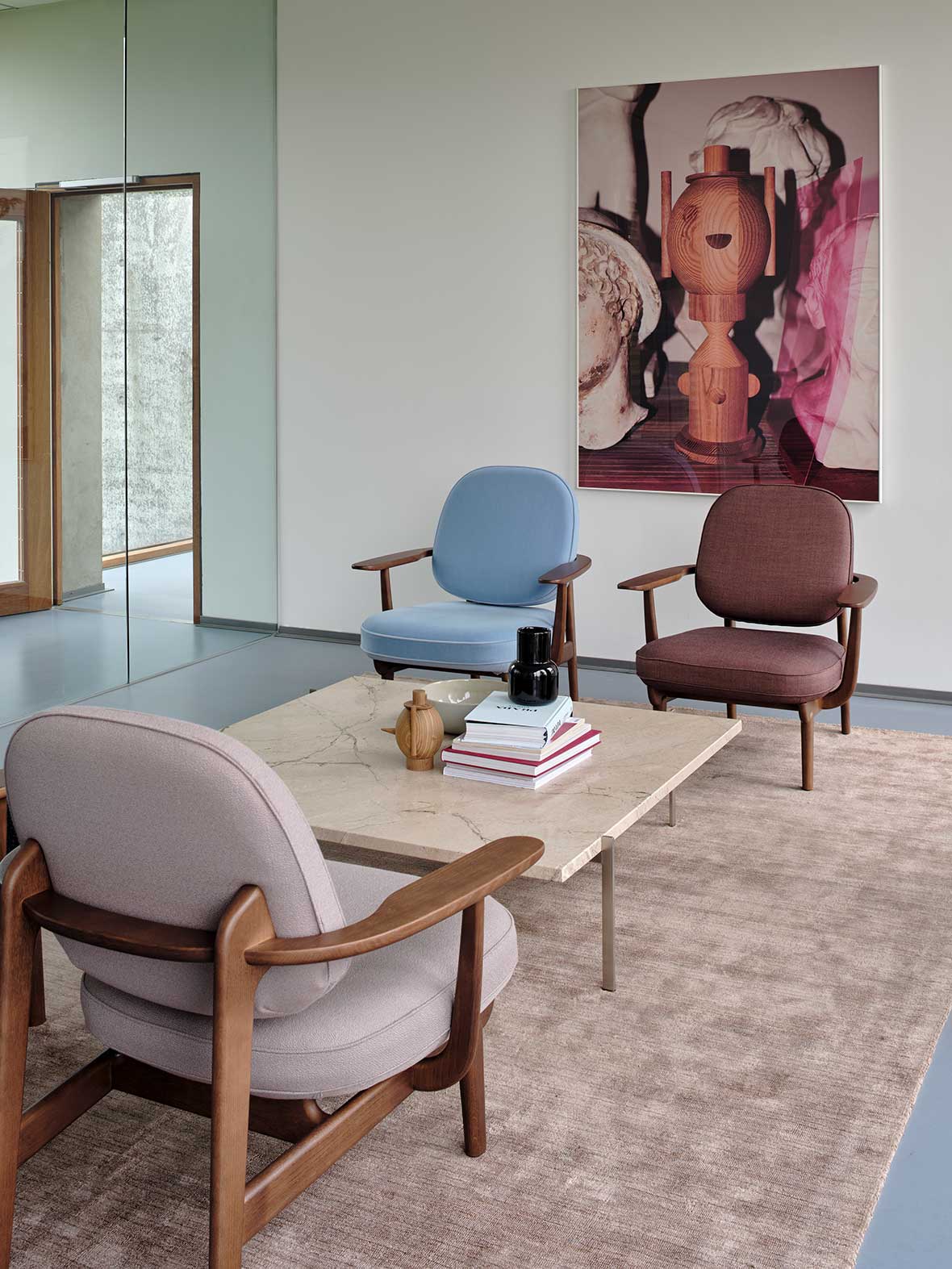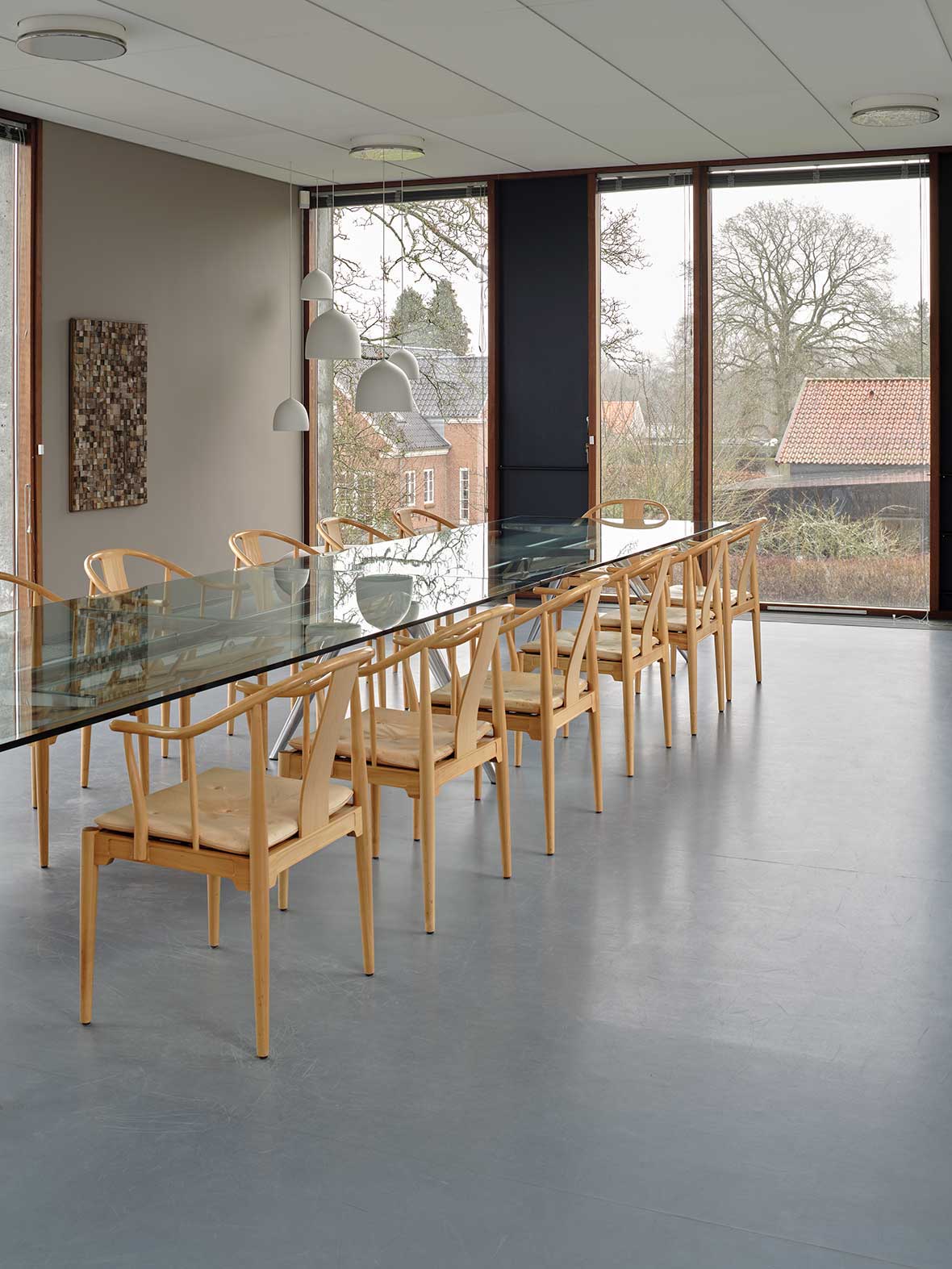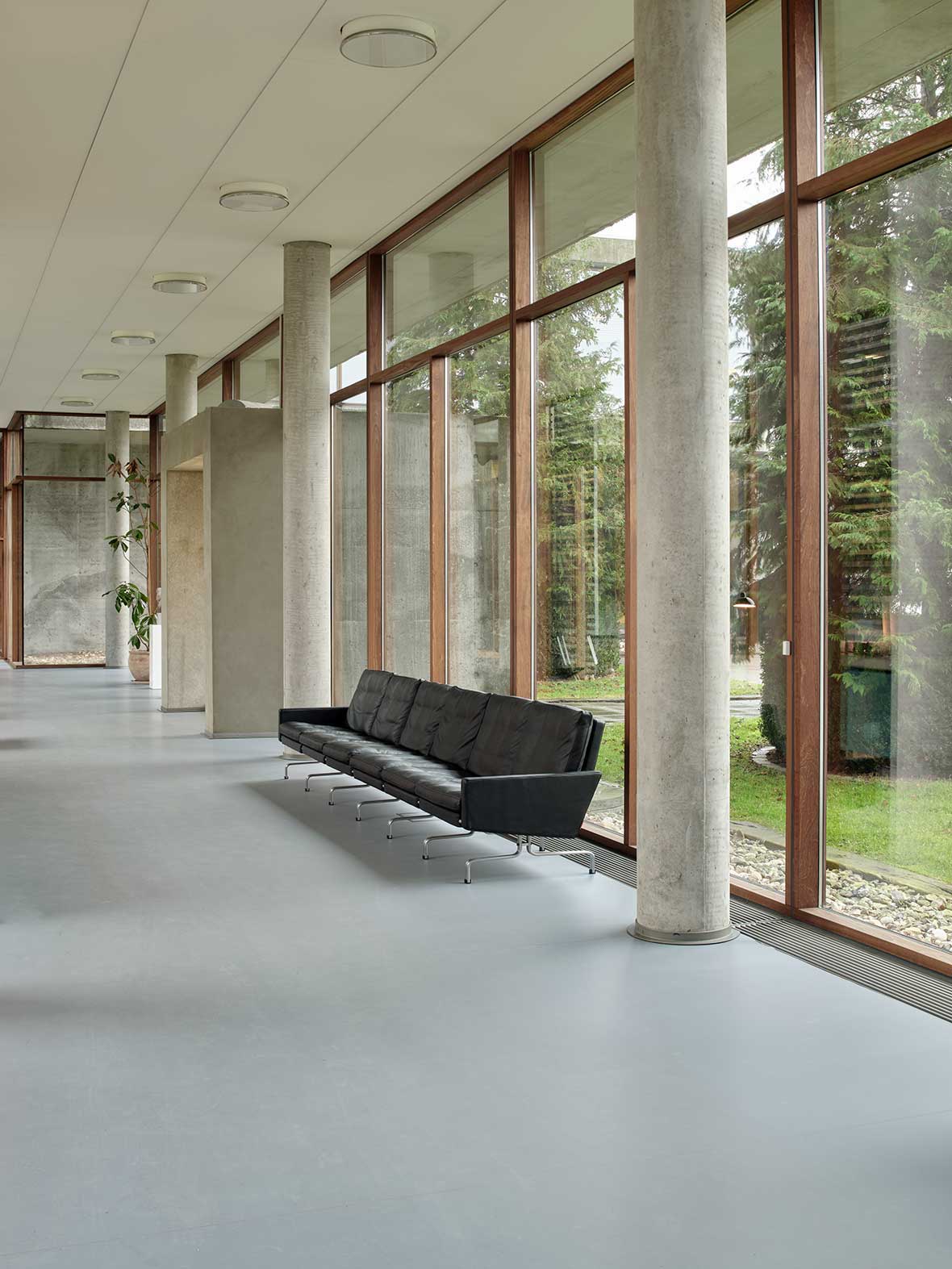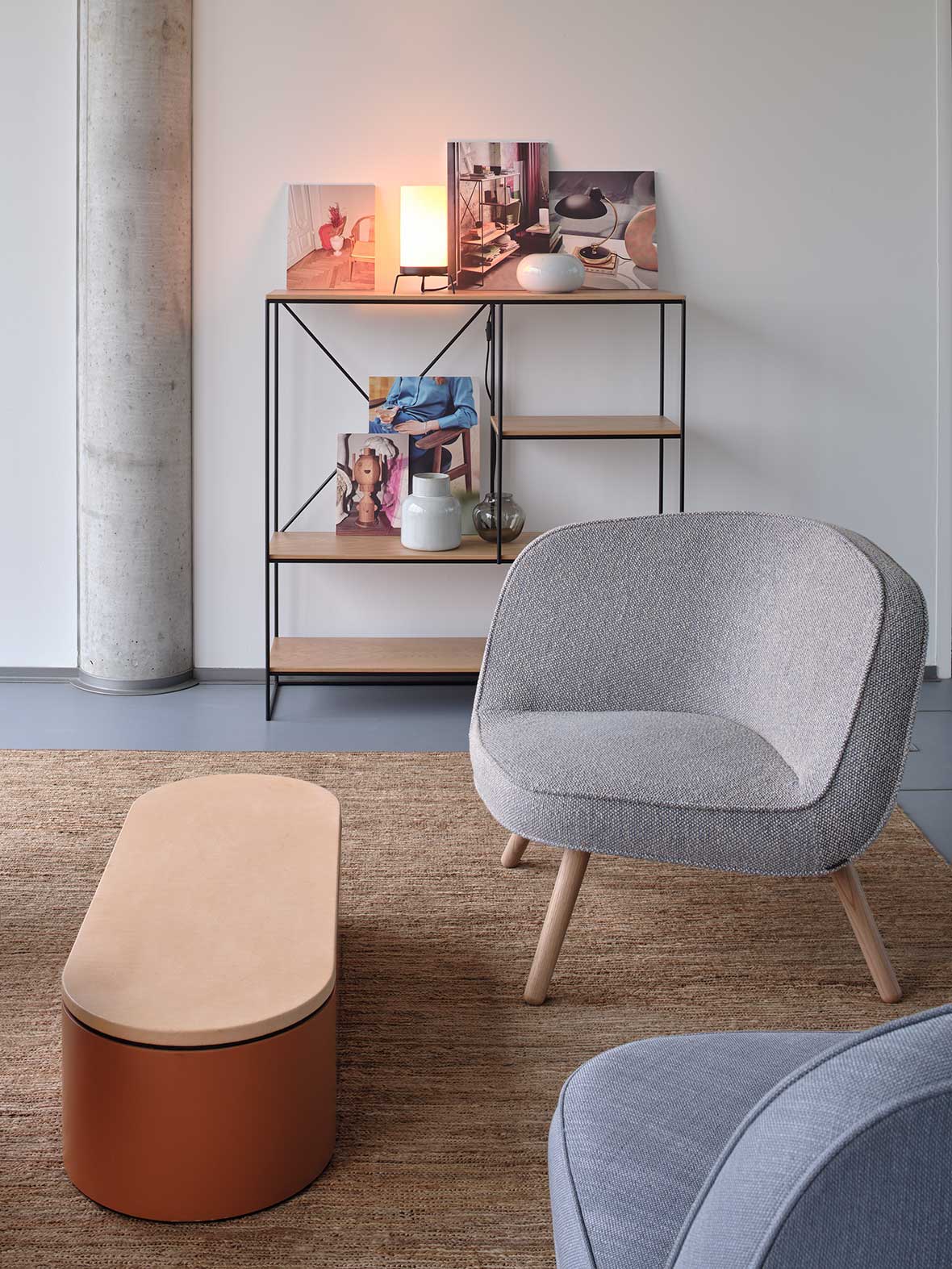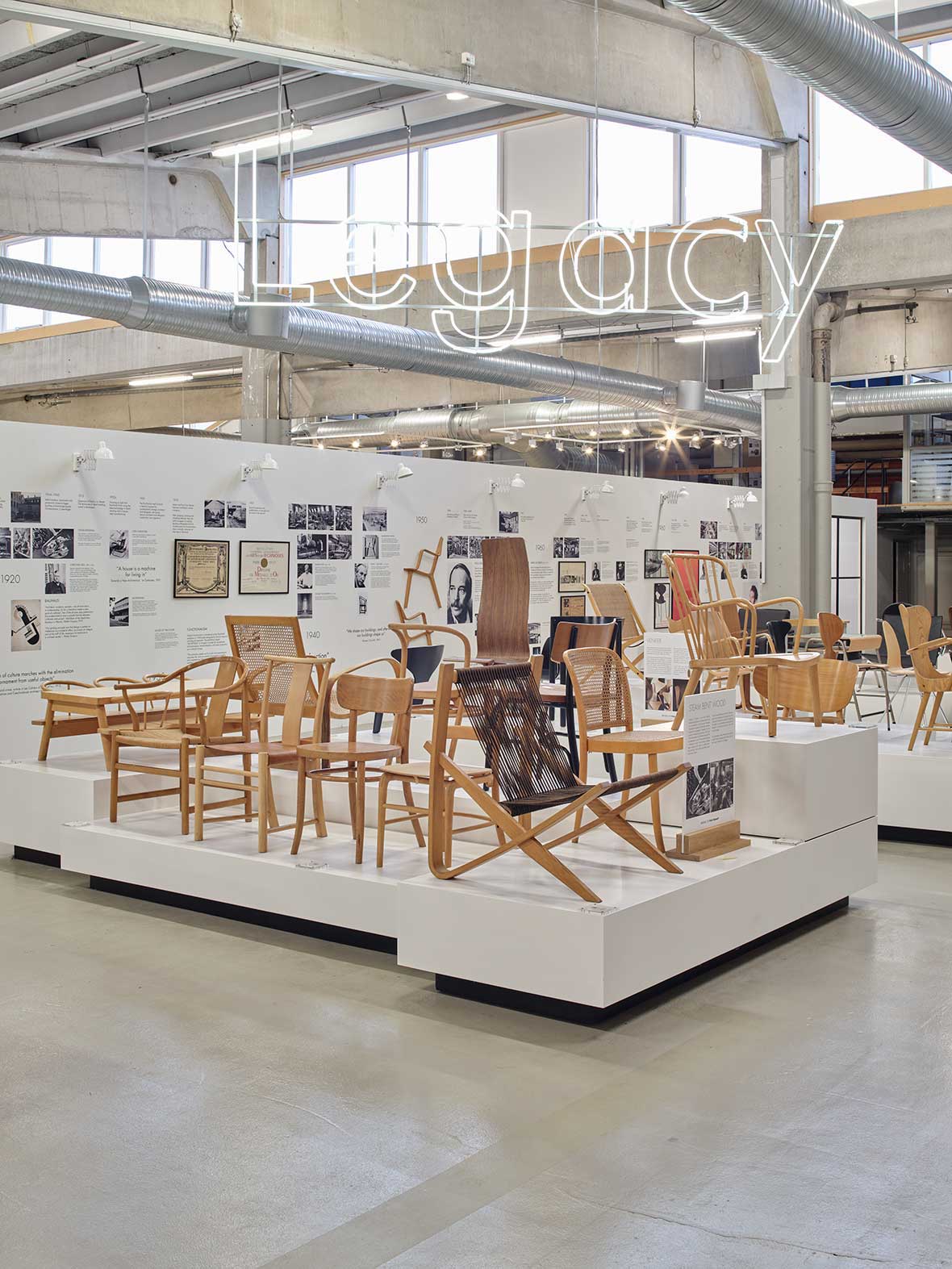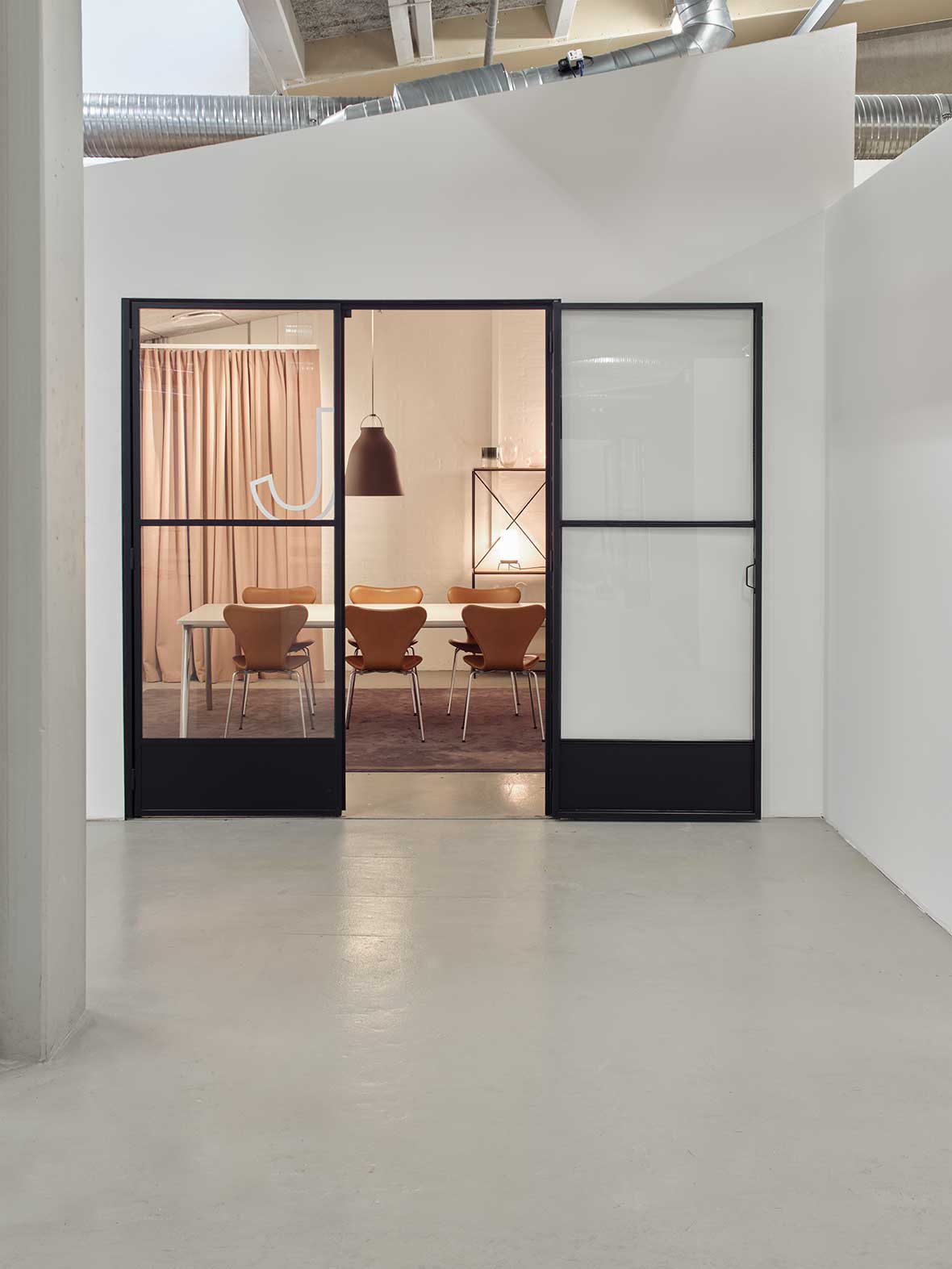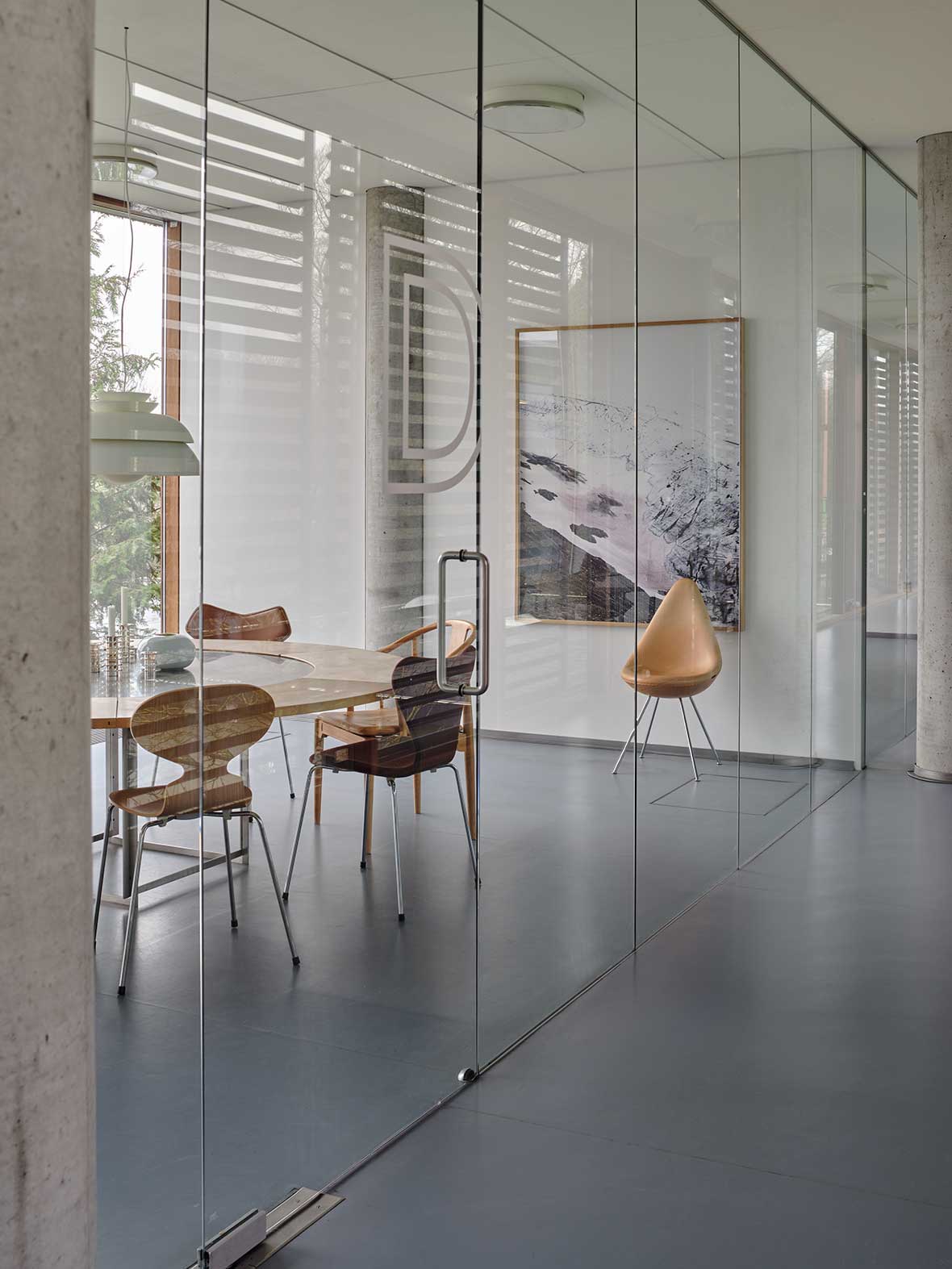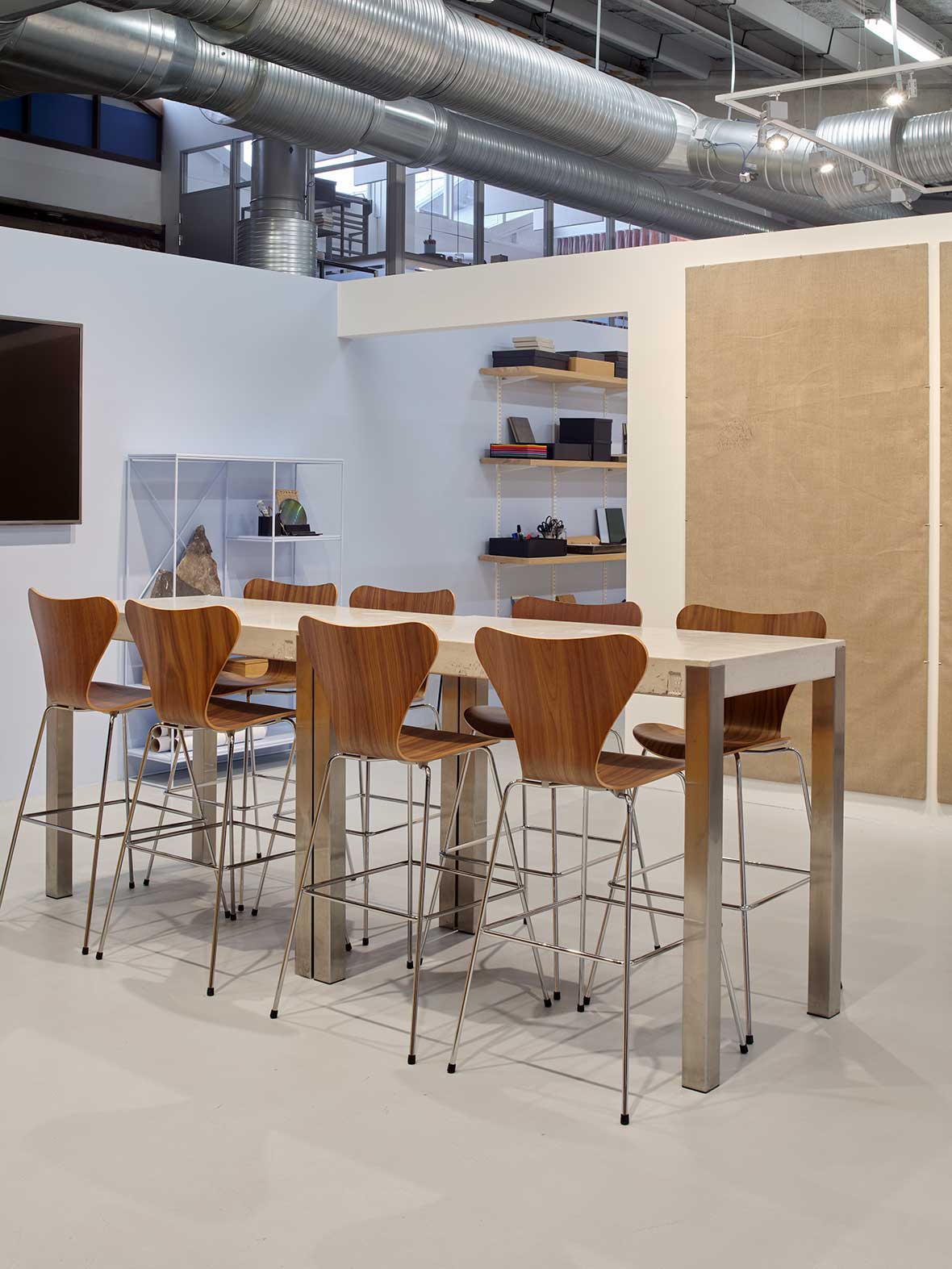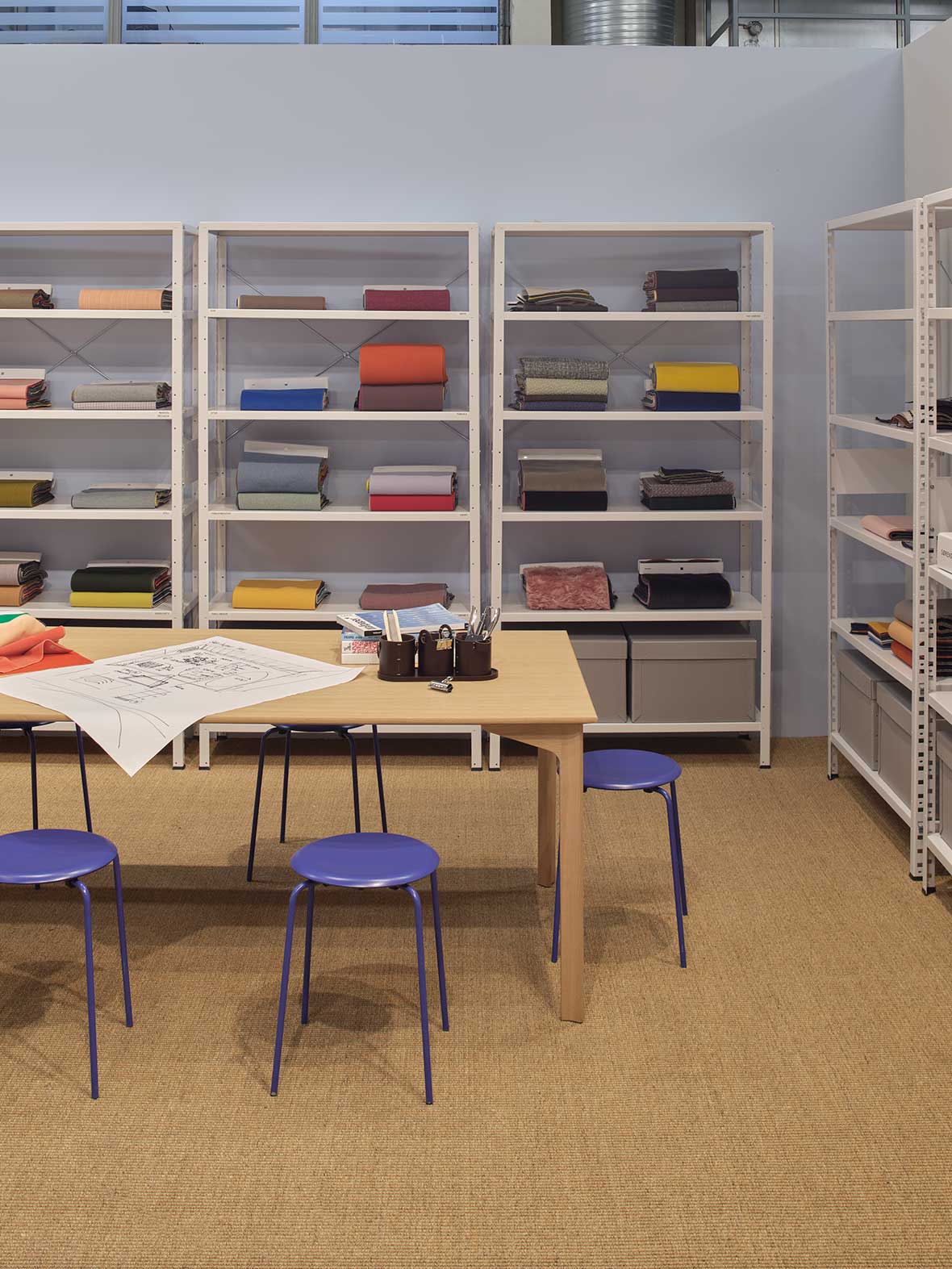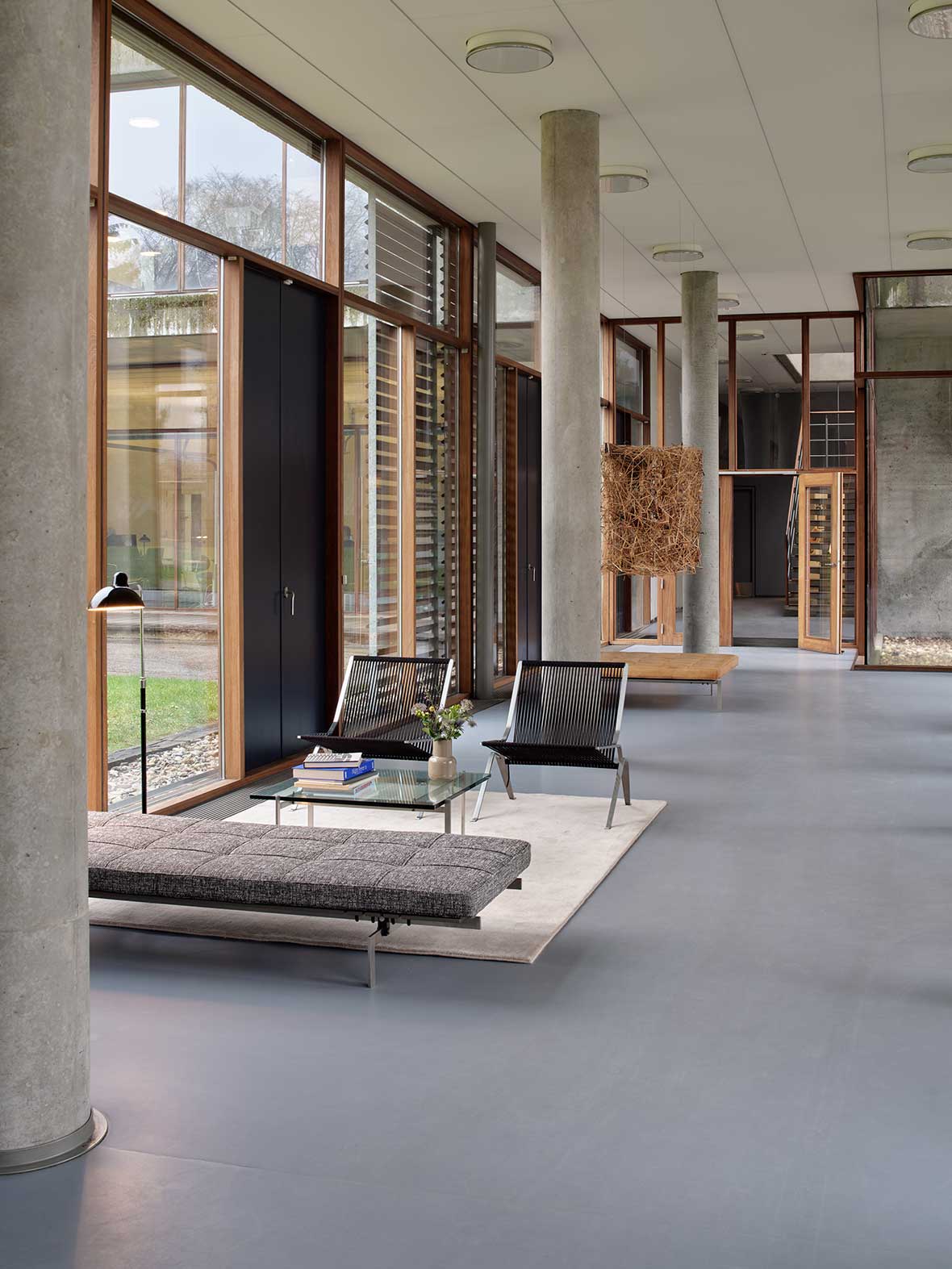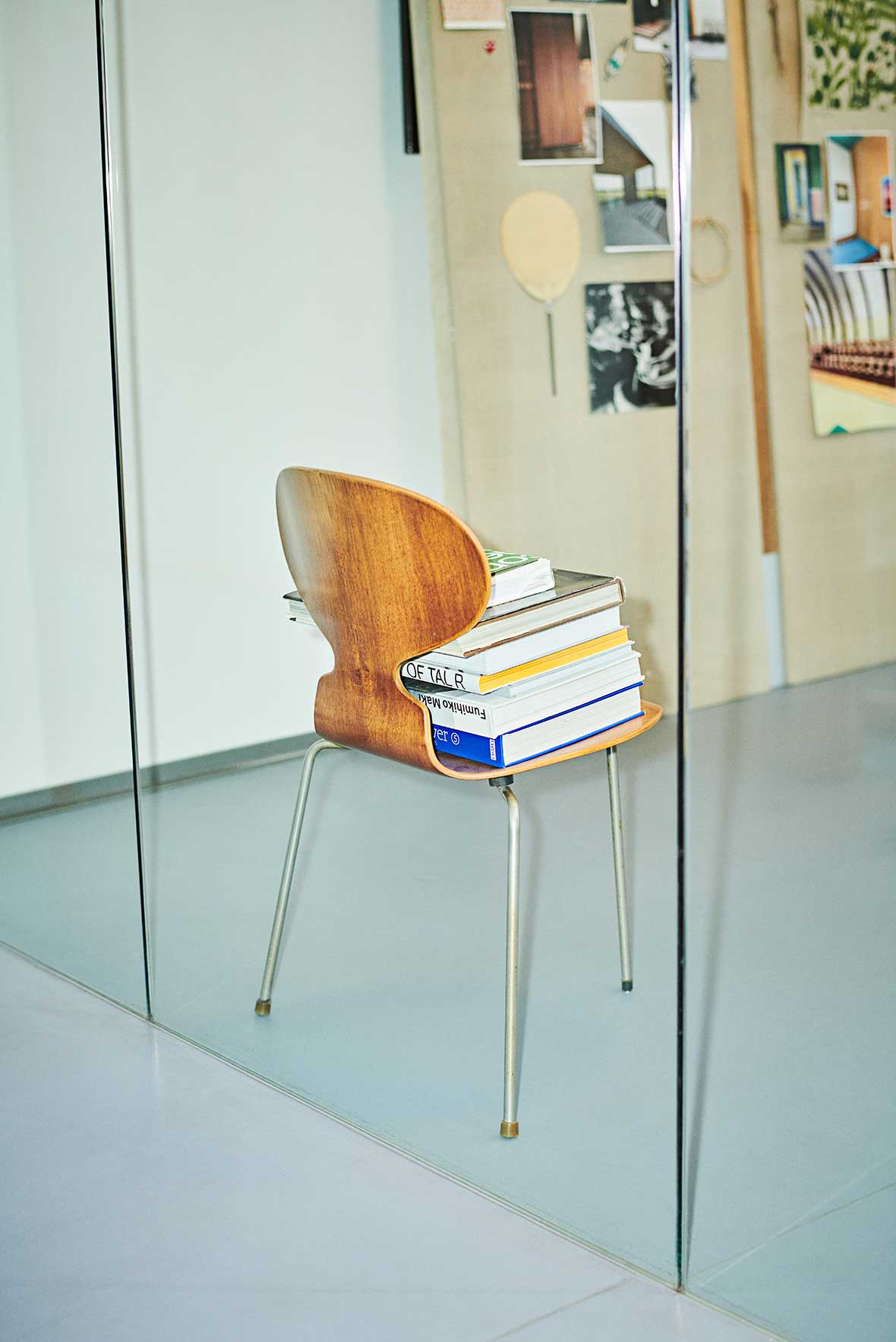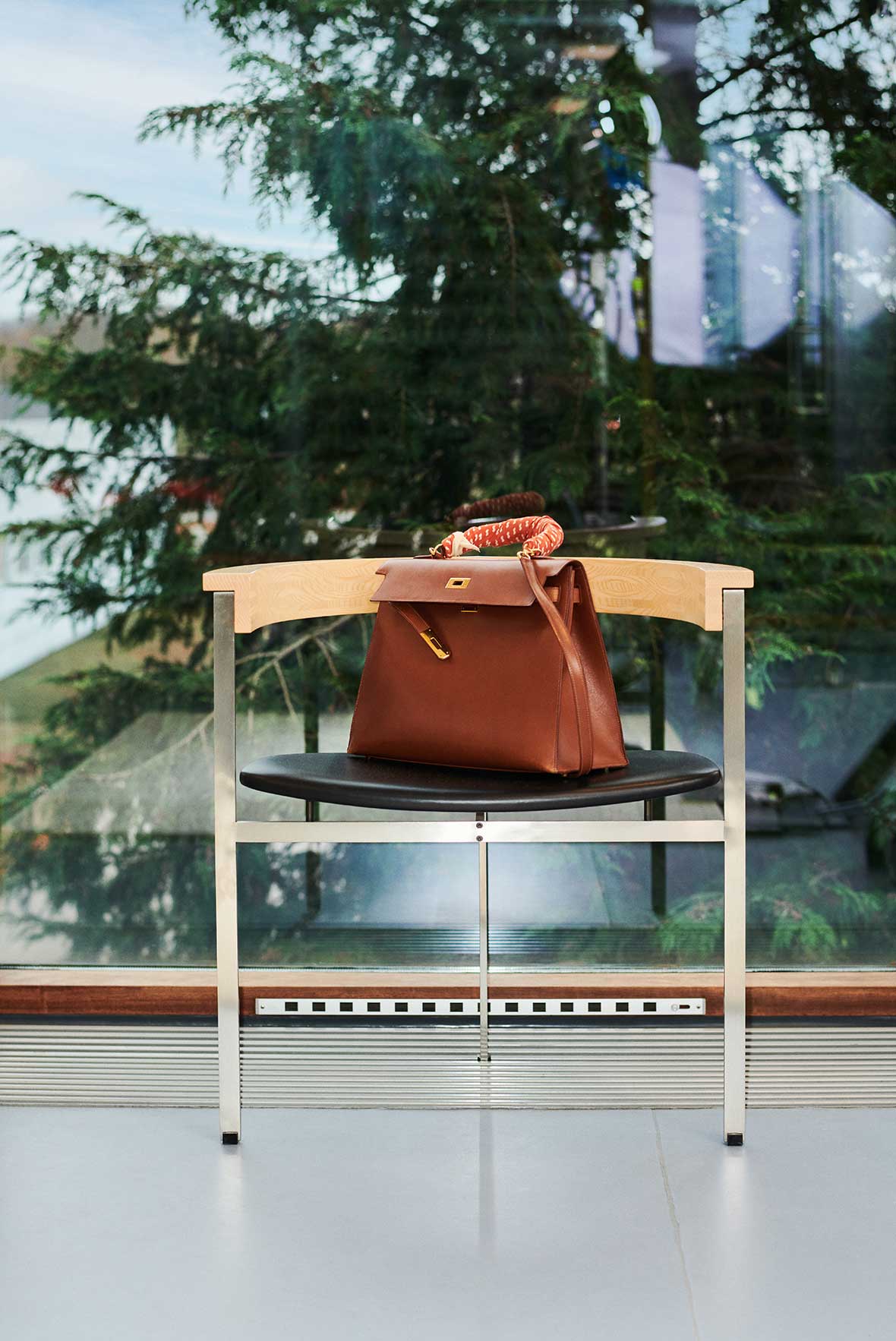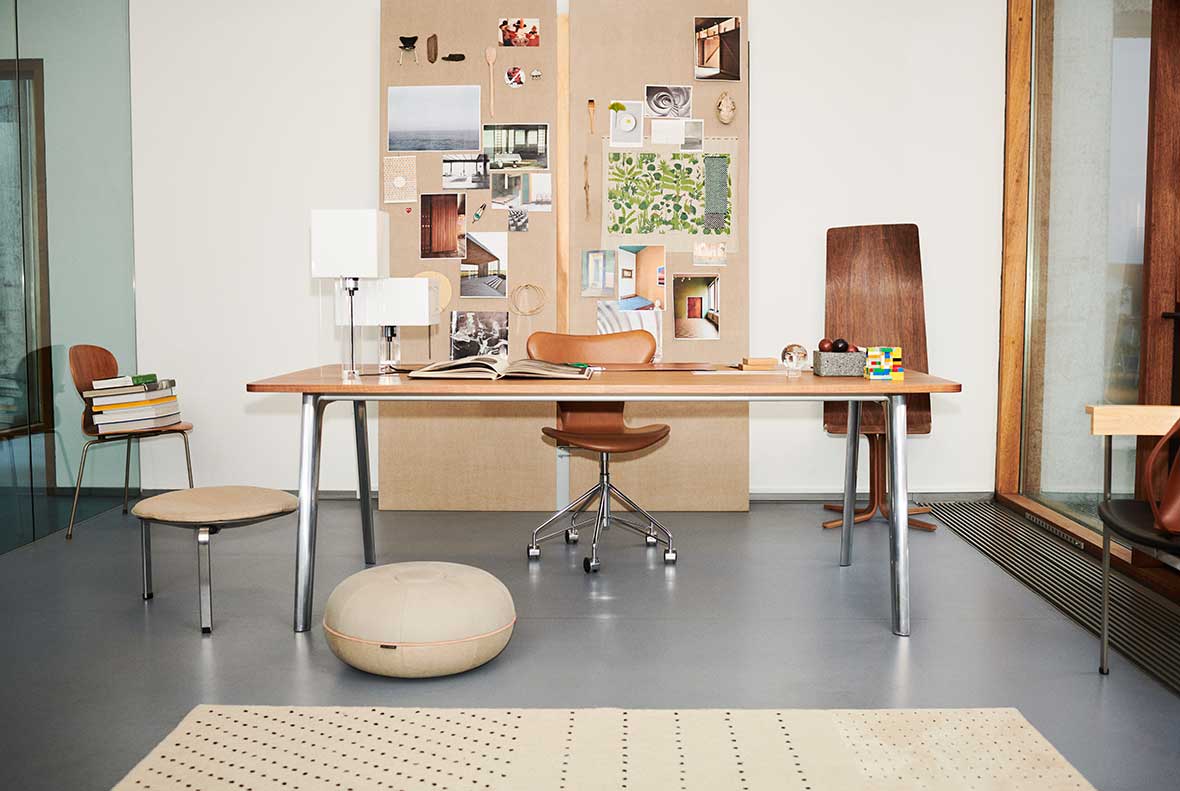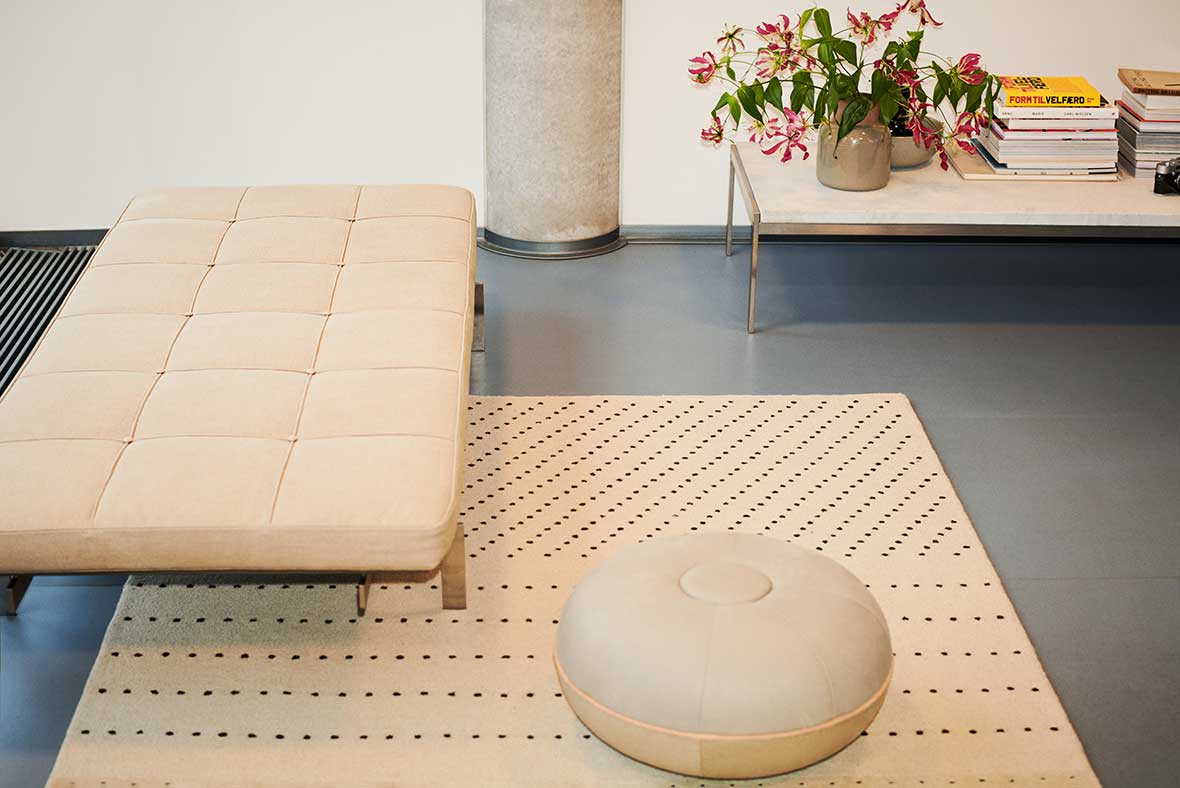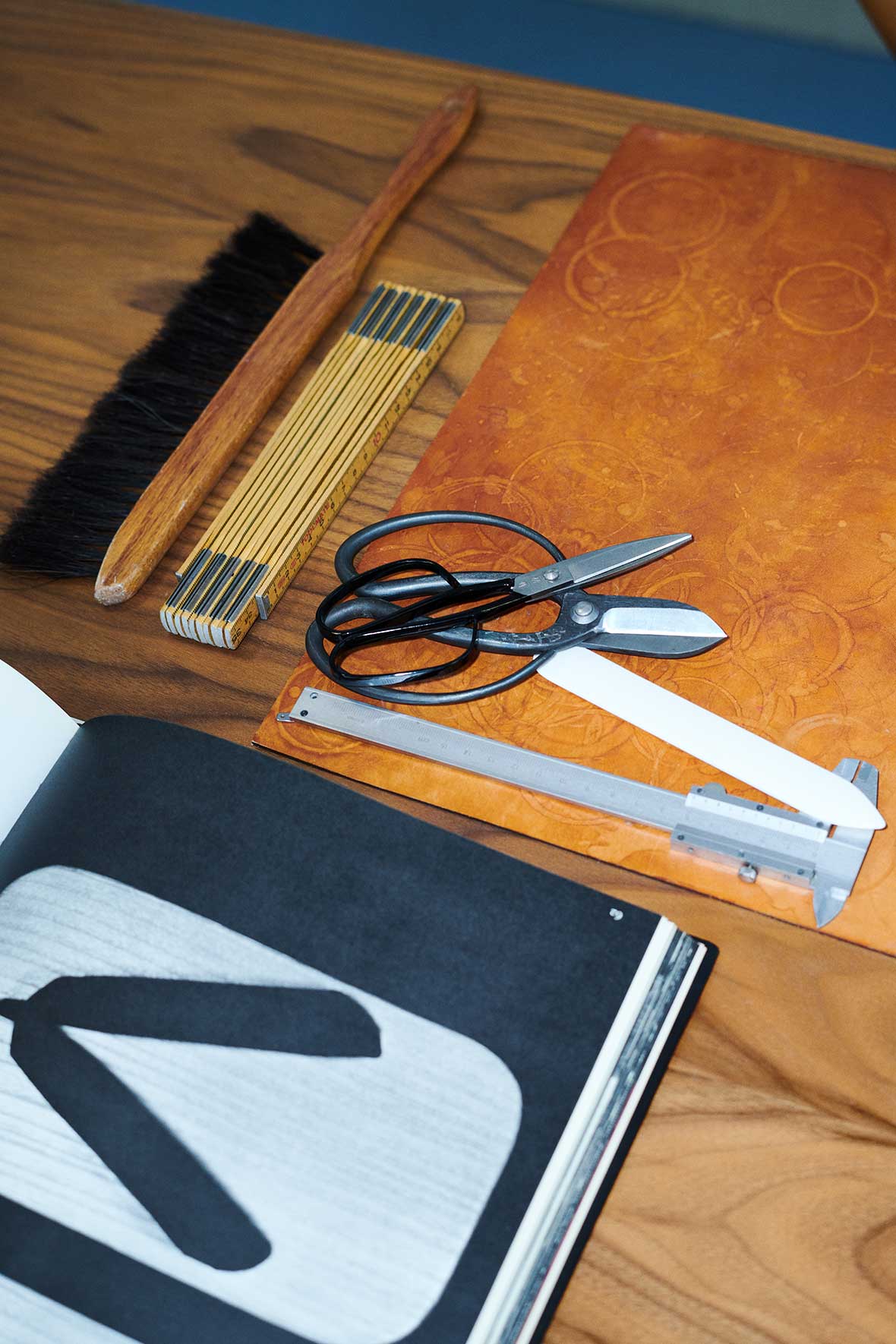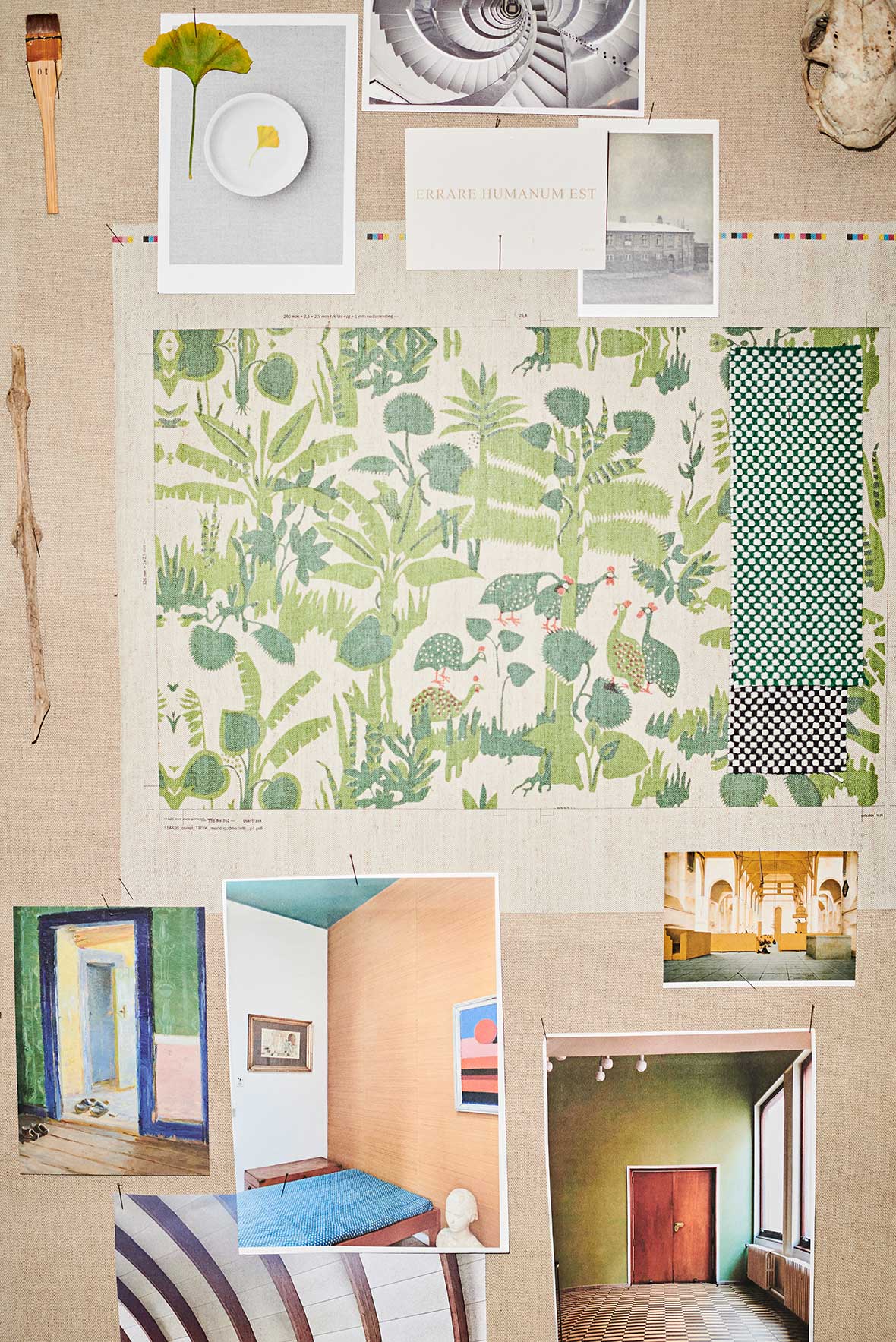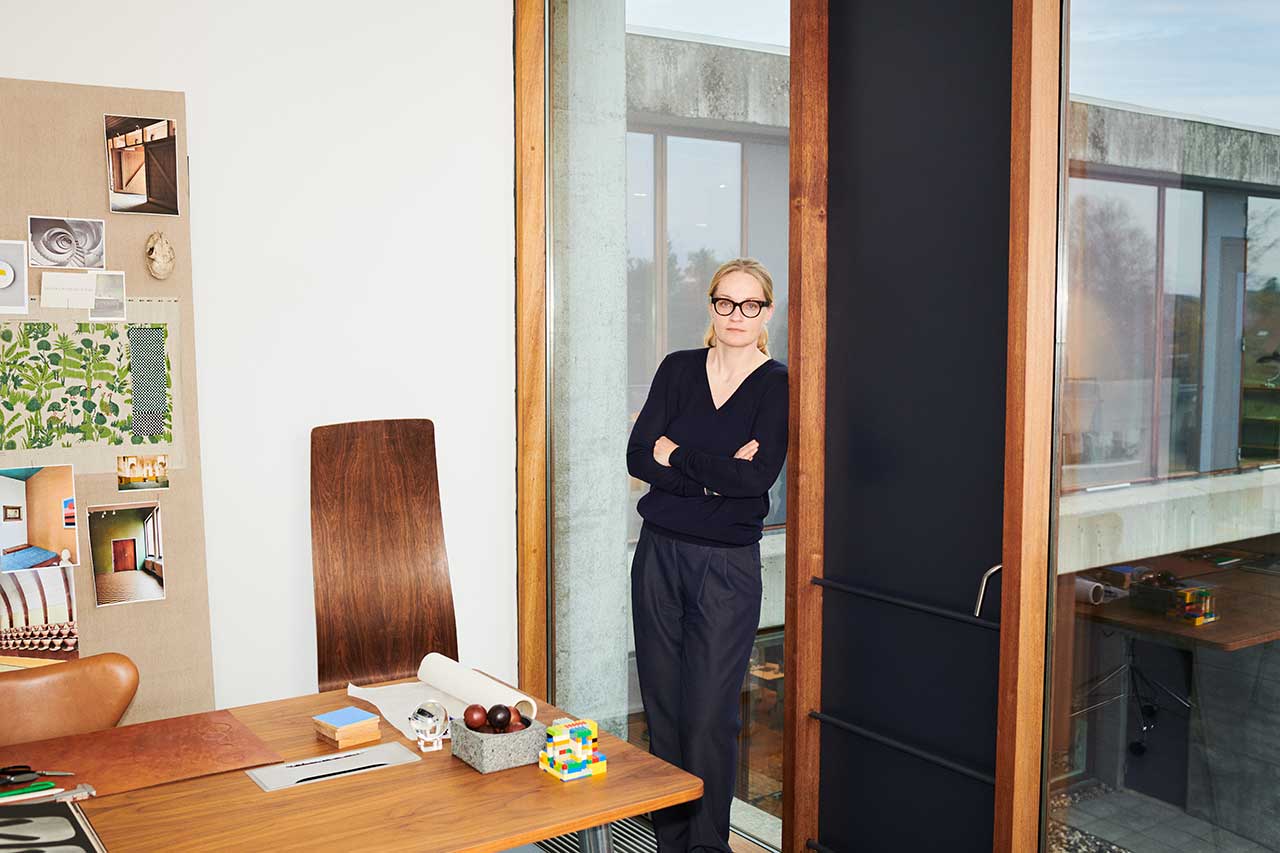 Where I Work: Marie-Louise Høstbo of Fritz Hansen
1/20 Photos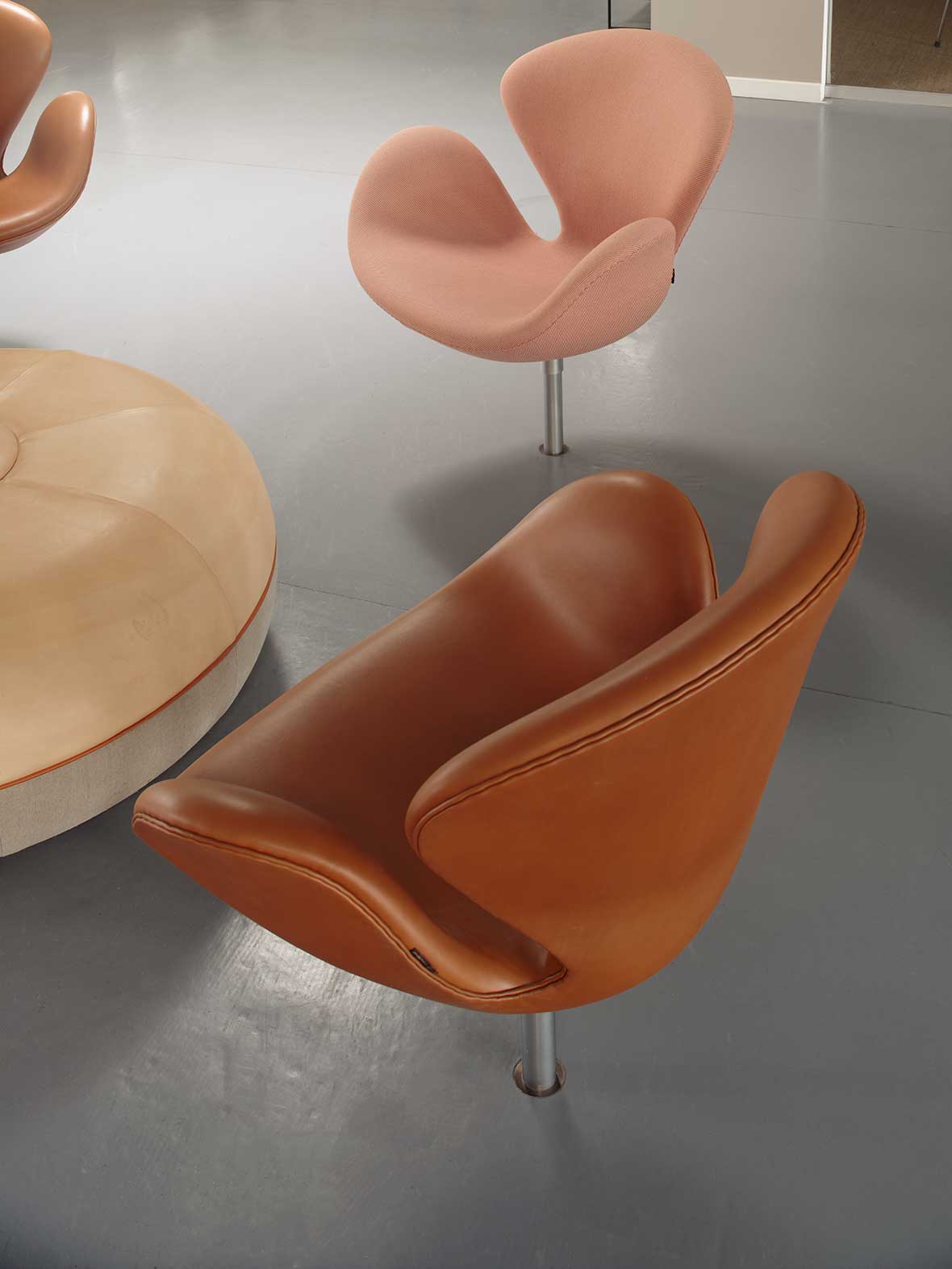 2/20 Photos
3/20 Photos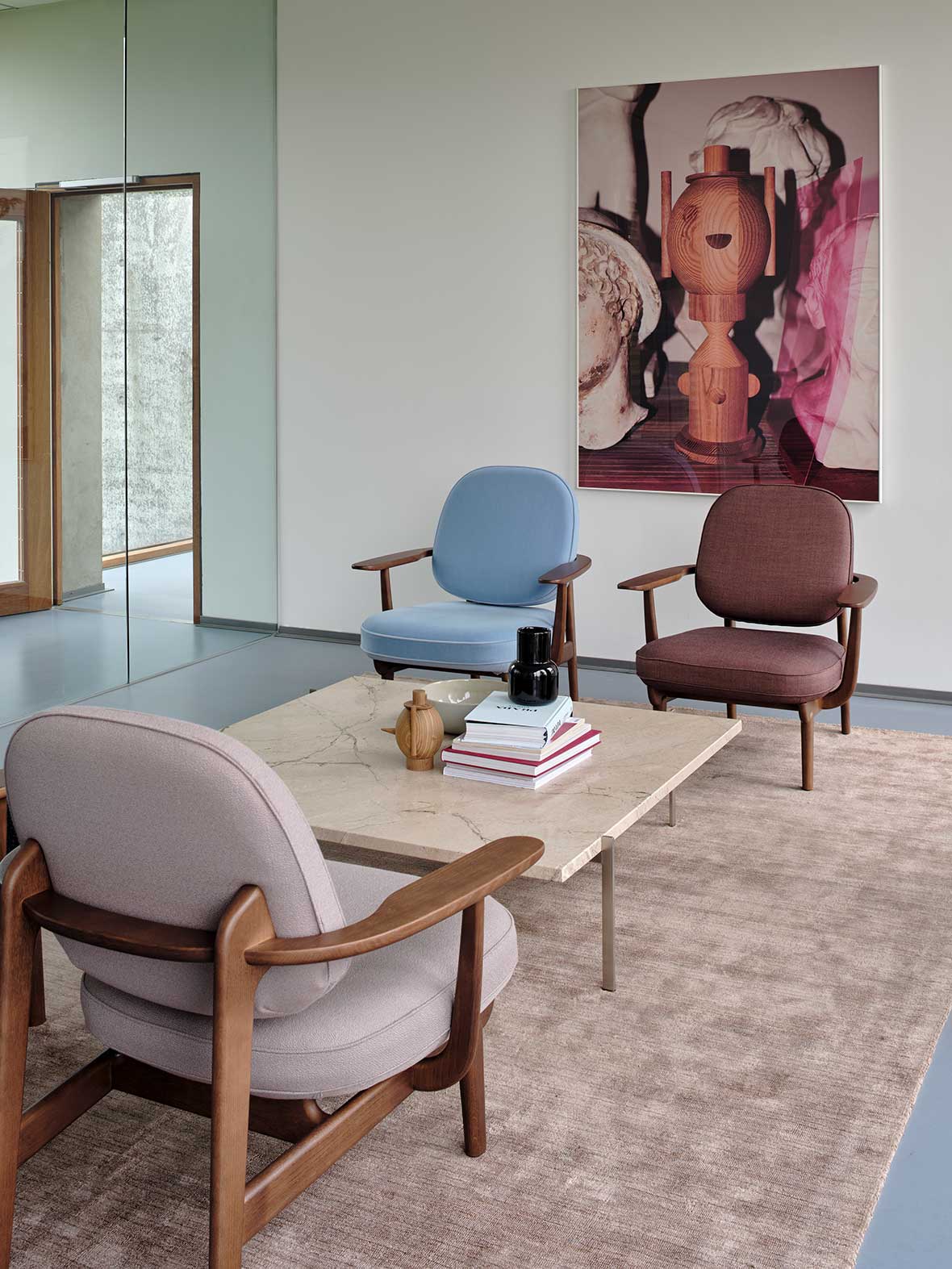 4/20 Photos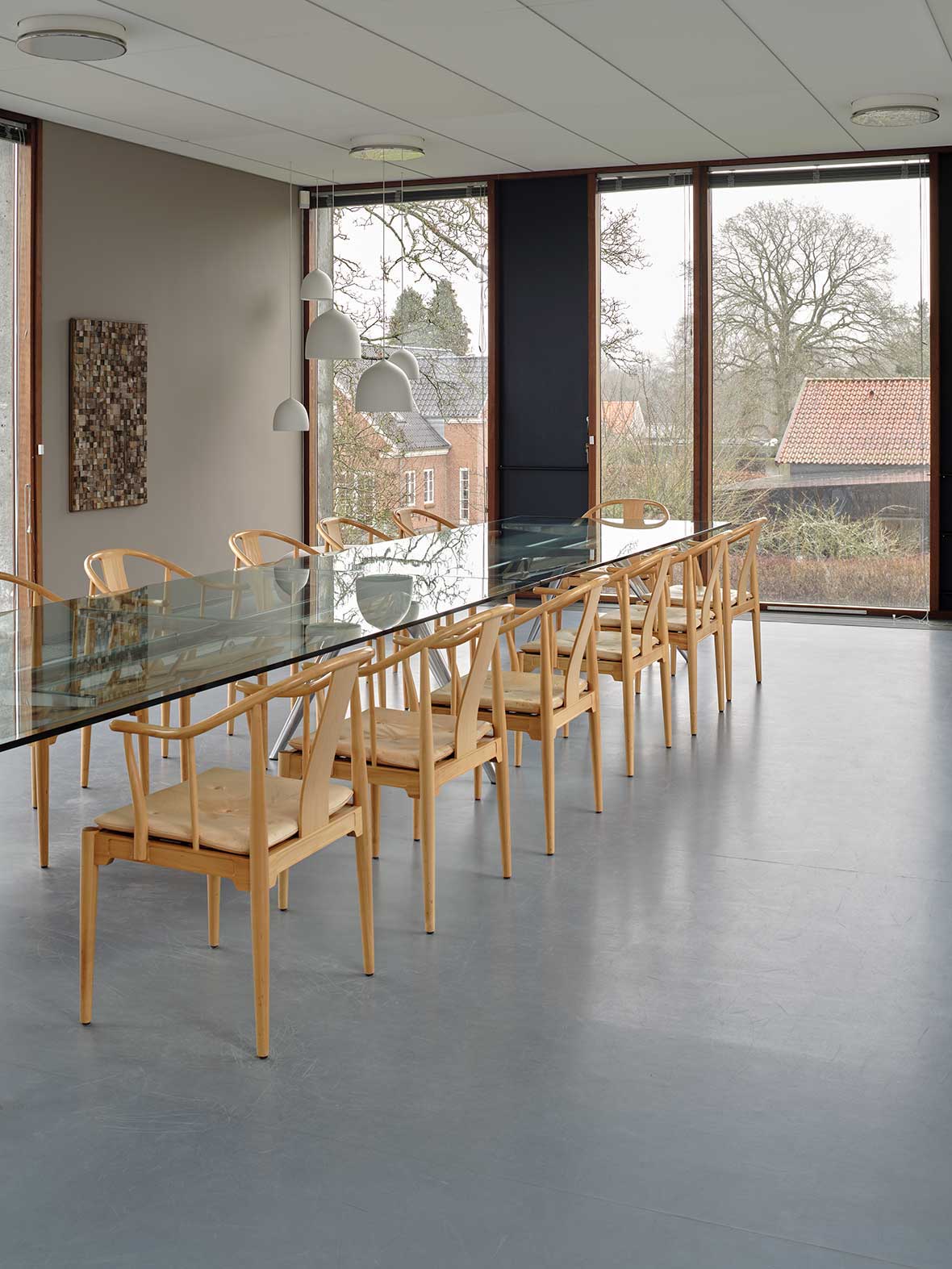 5/20 Photos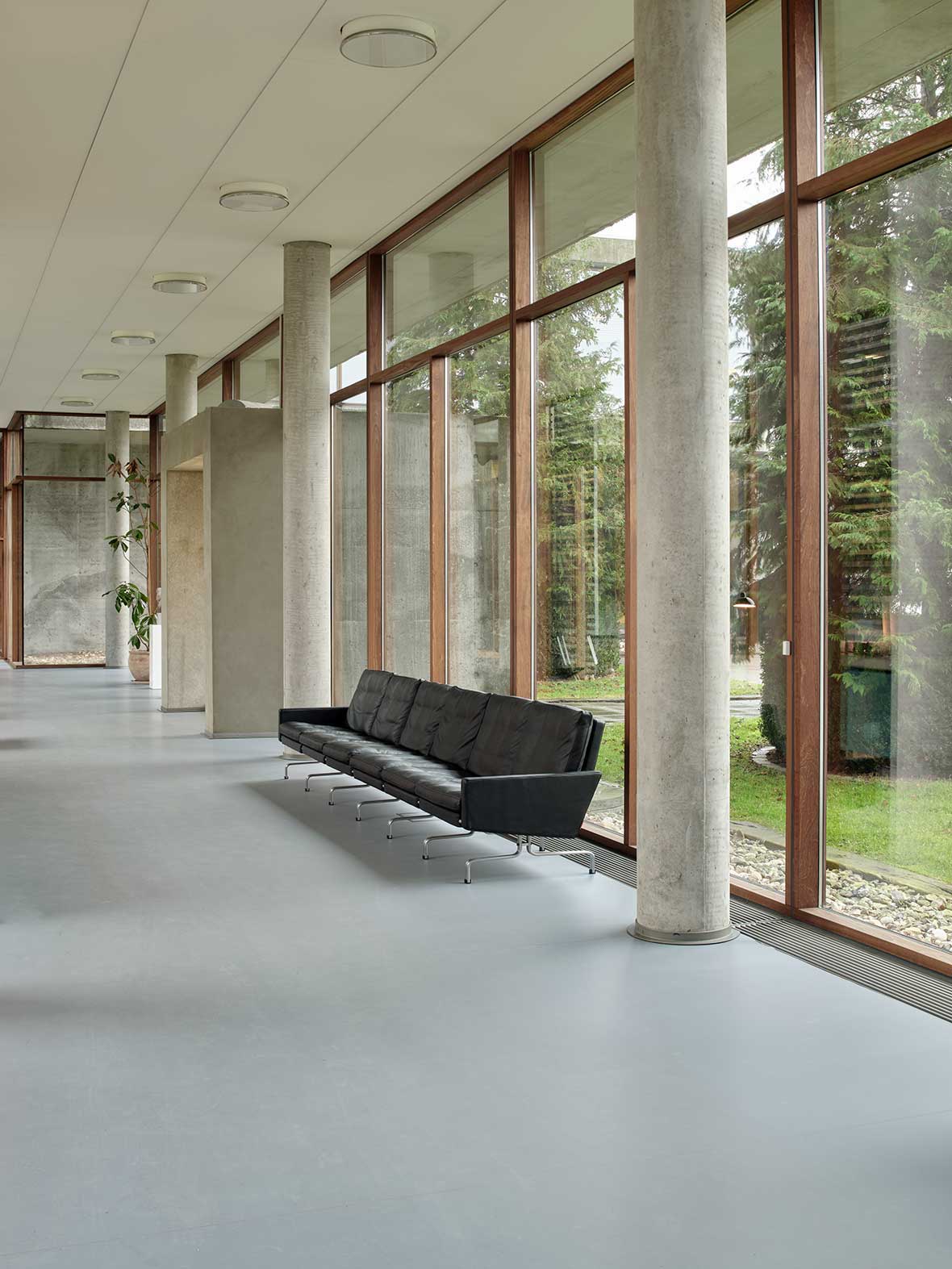 6/20 Photos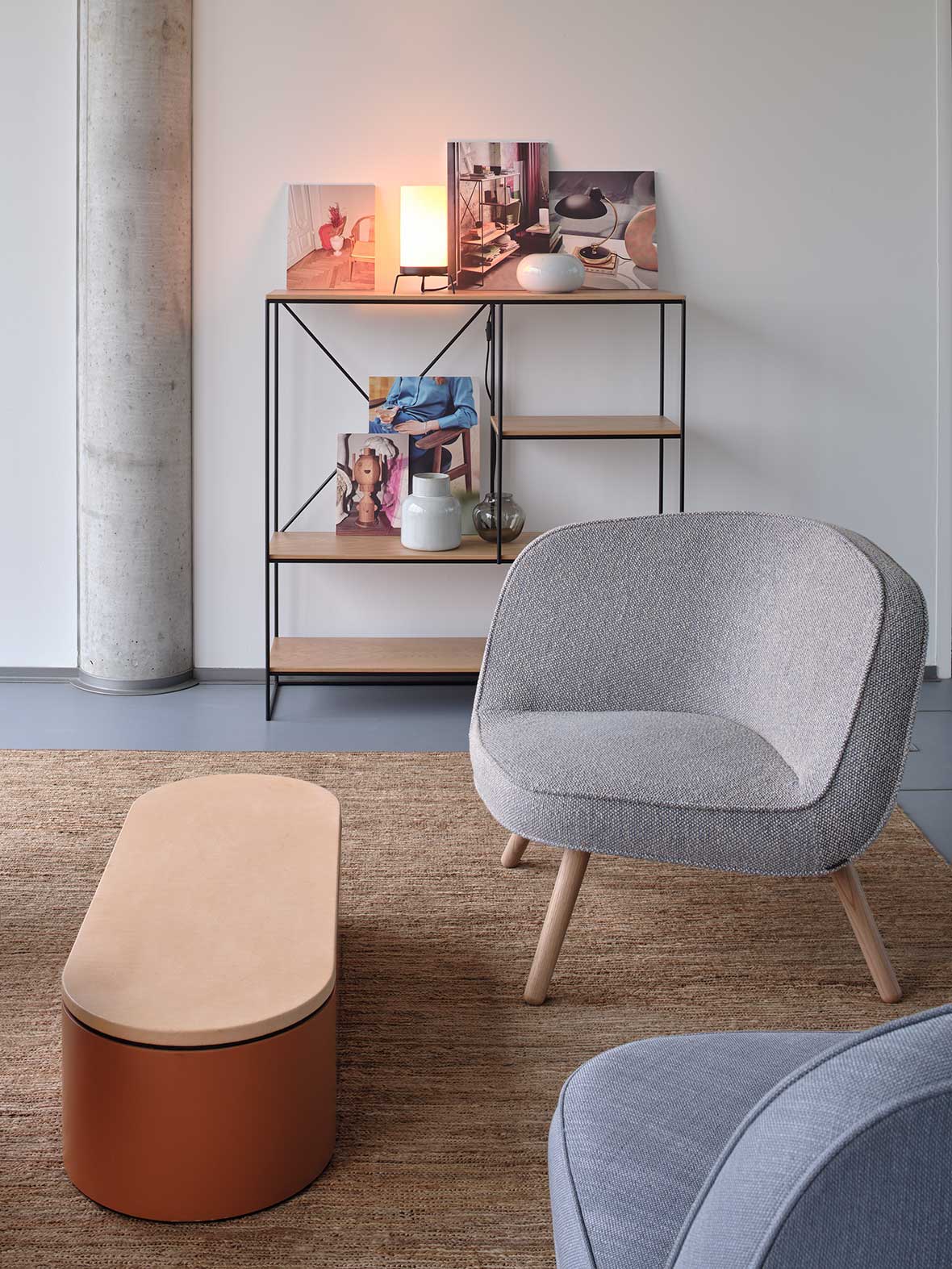 7/20 Photos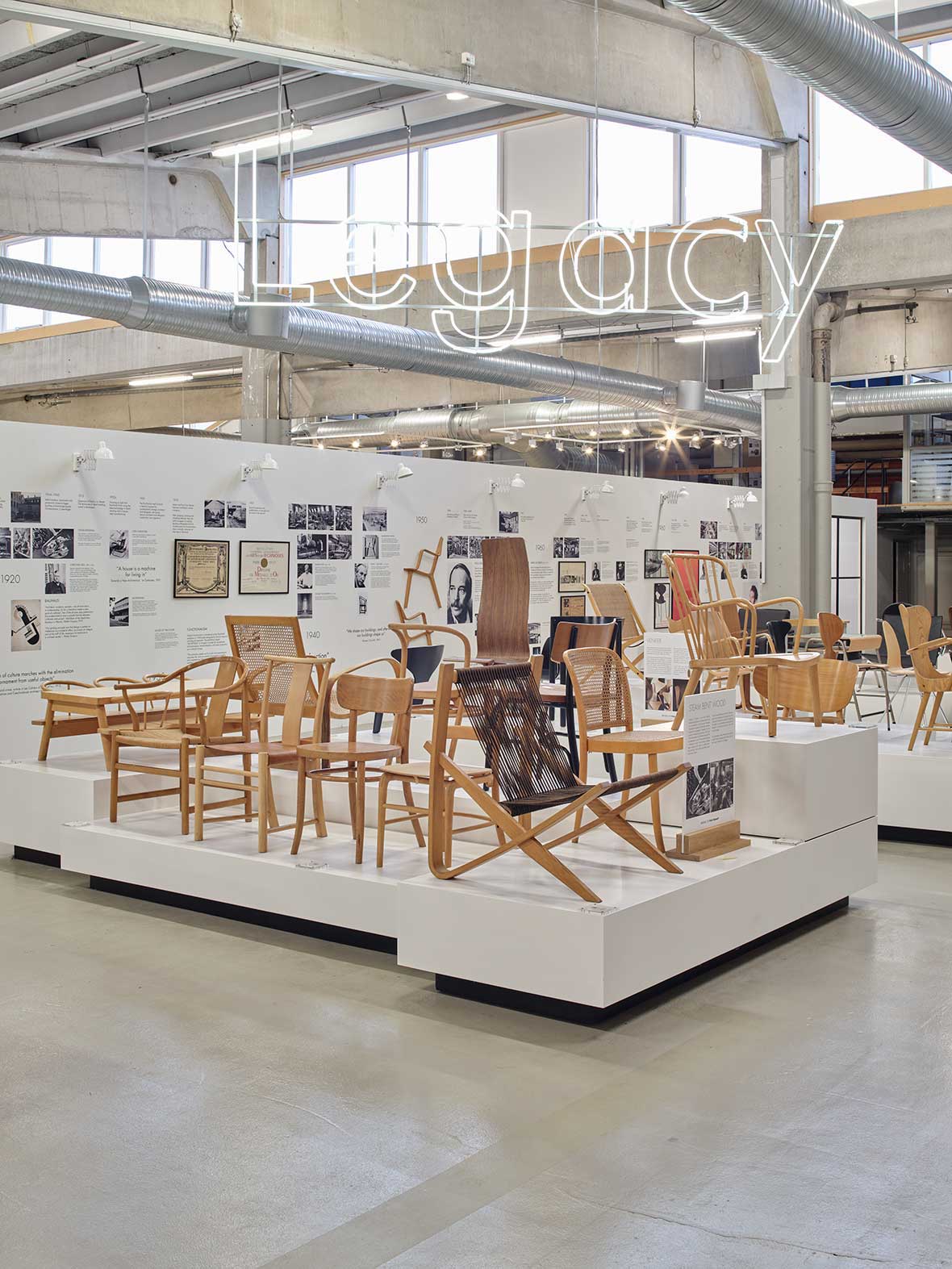 8/20 Photos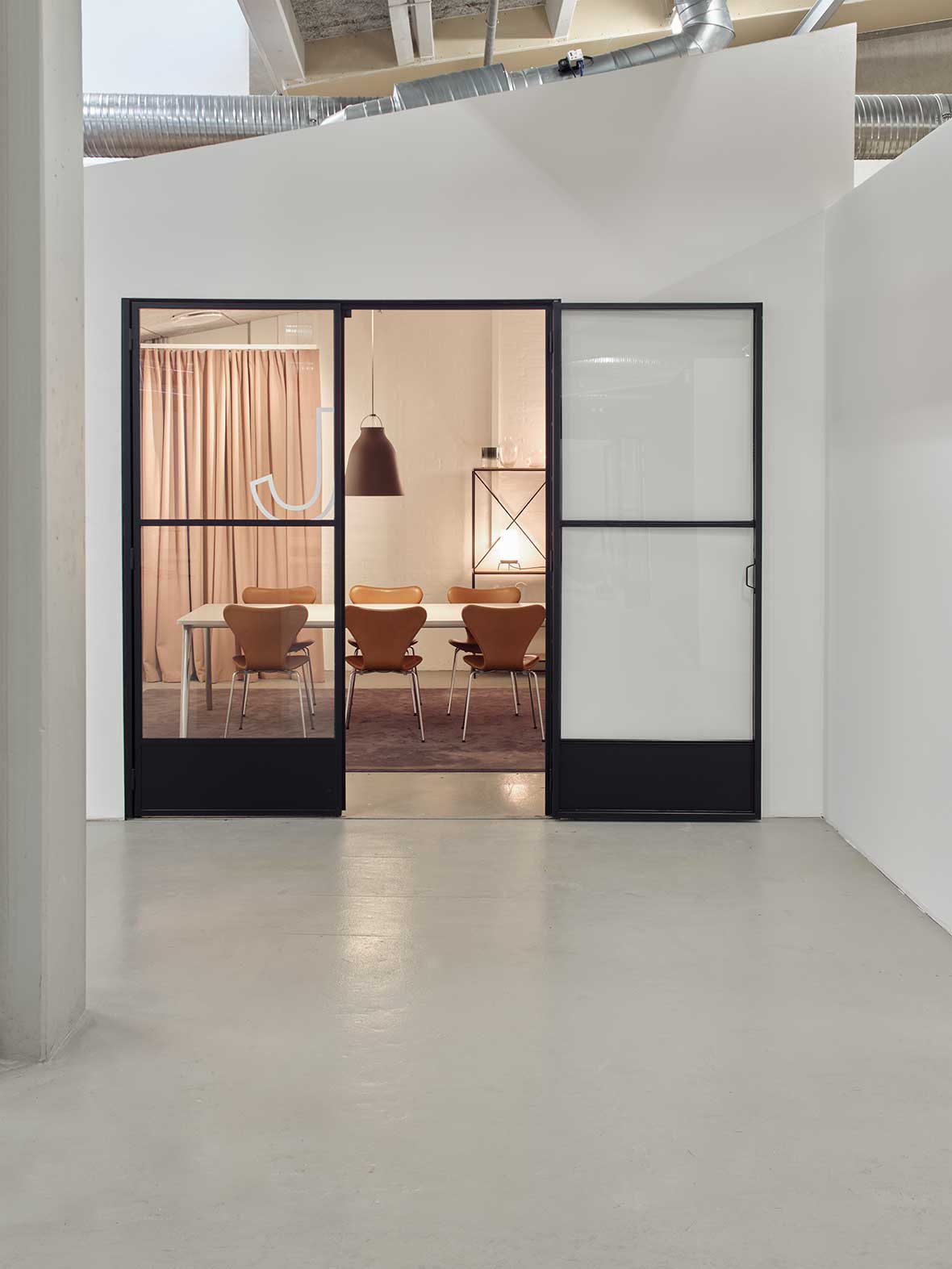 9/20 Photos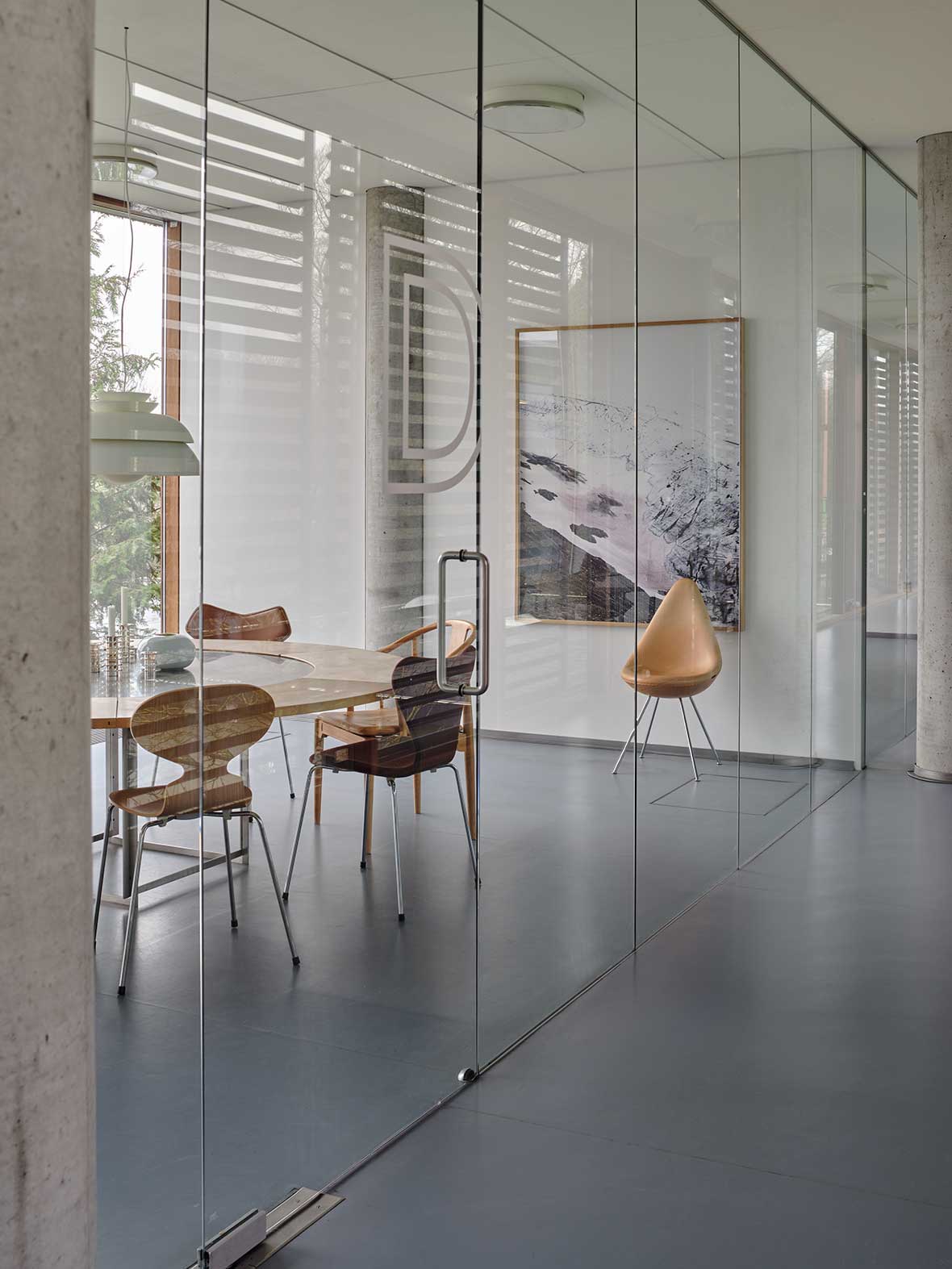 10/20 Photos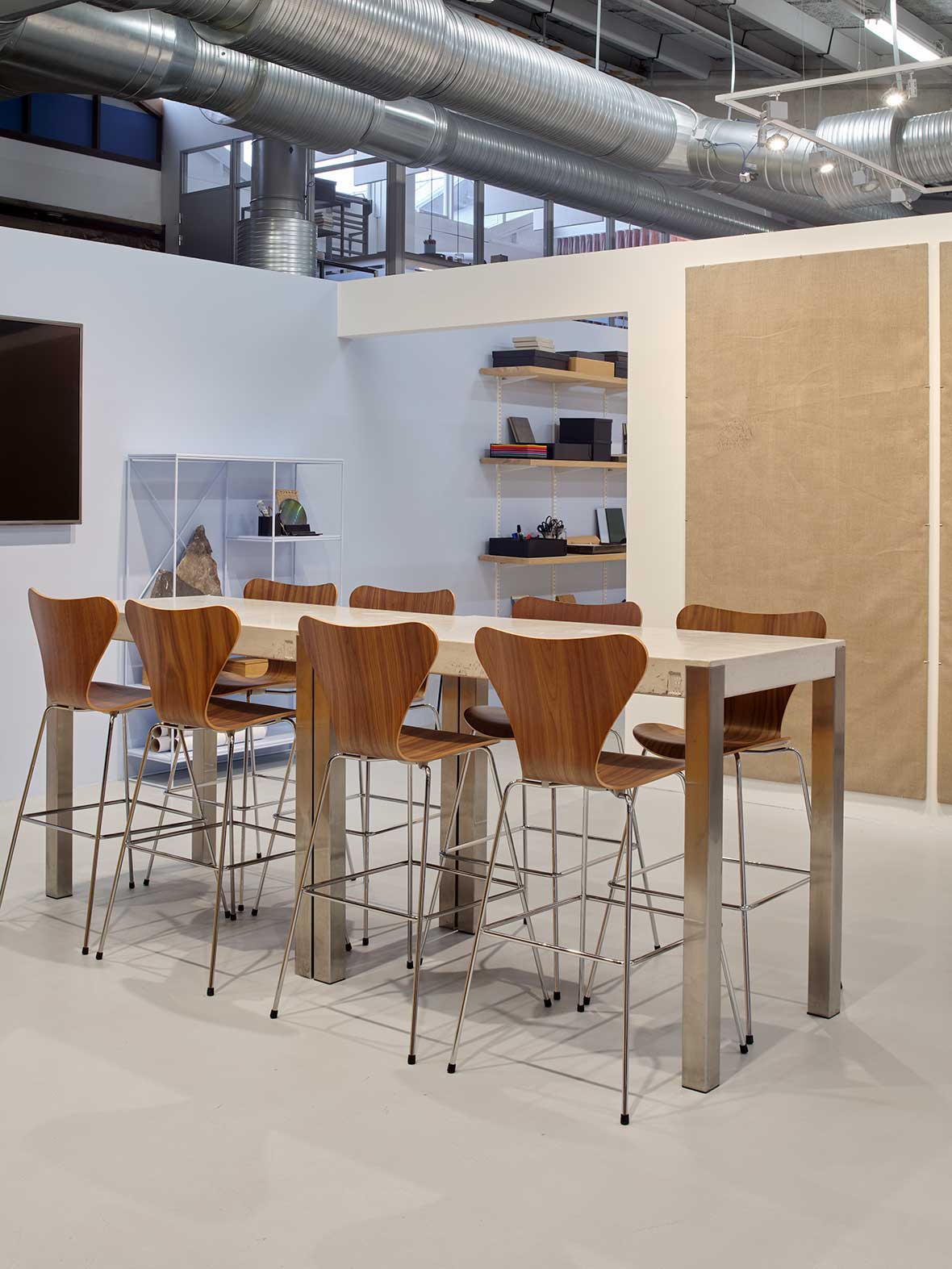 11/20 Photos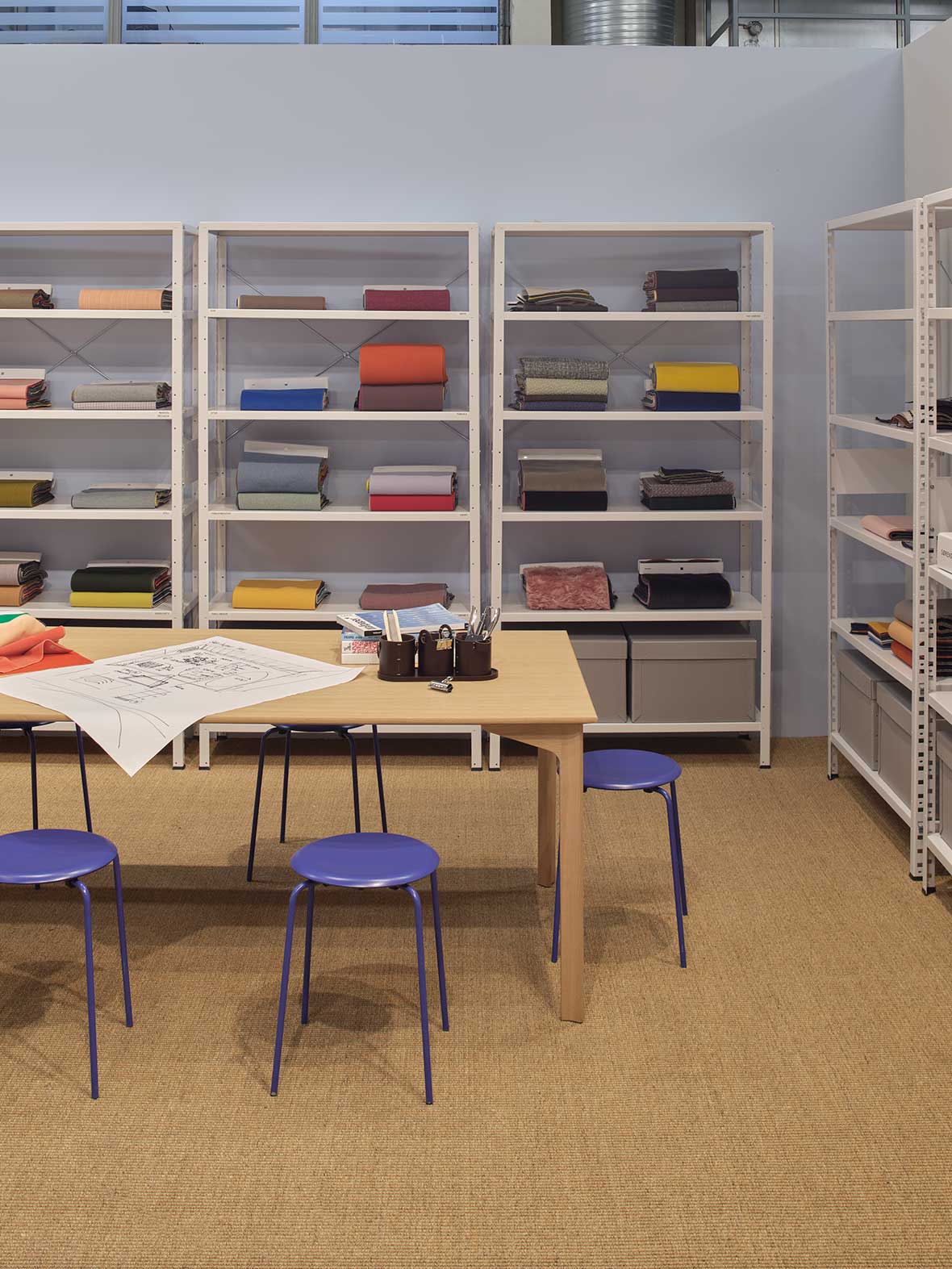 12/20 Photos
13/20 Photos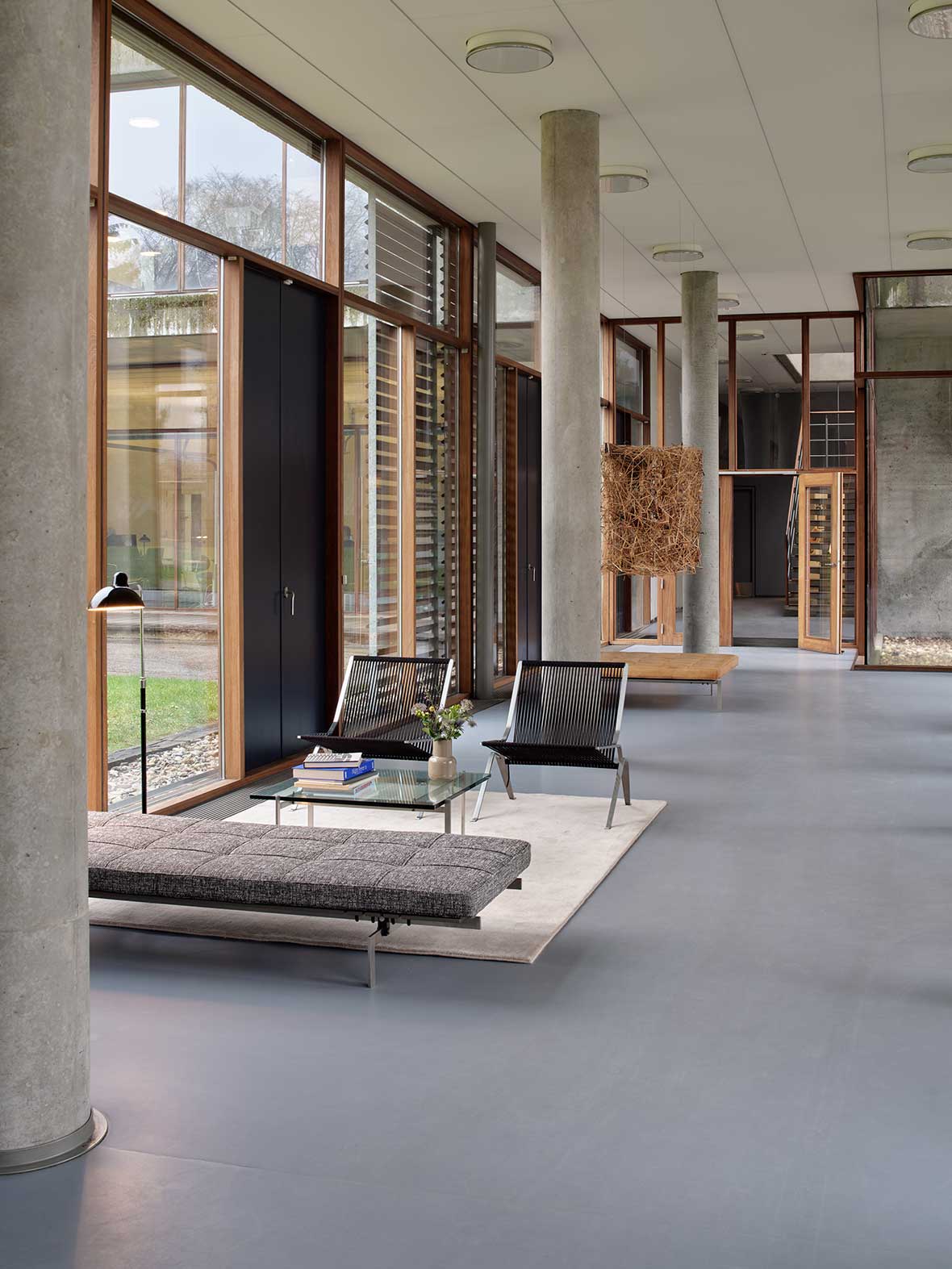 14/20 Photos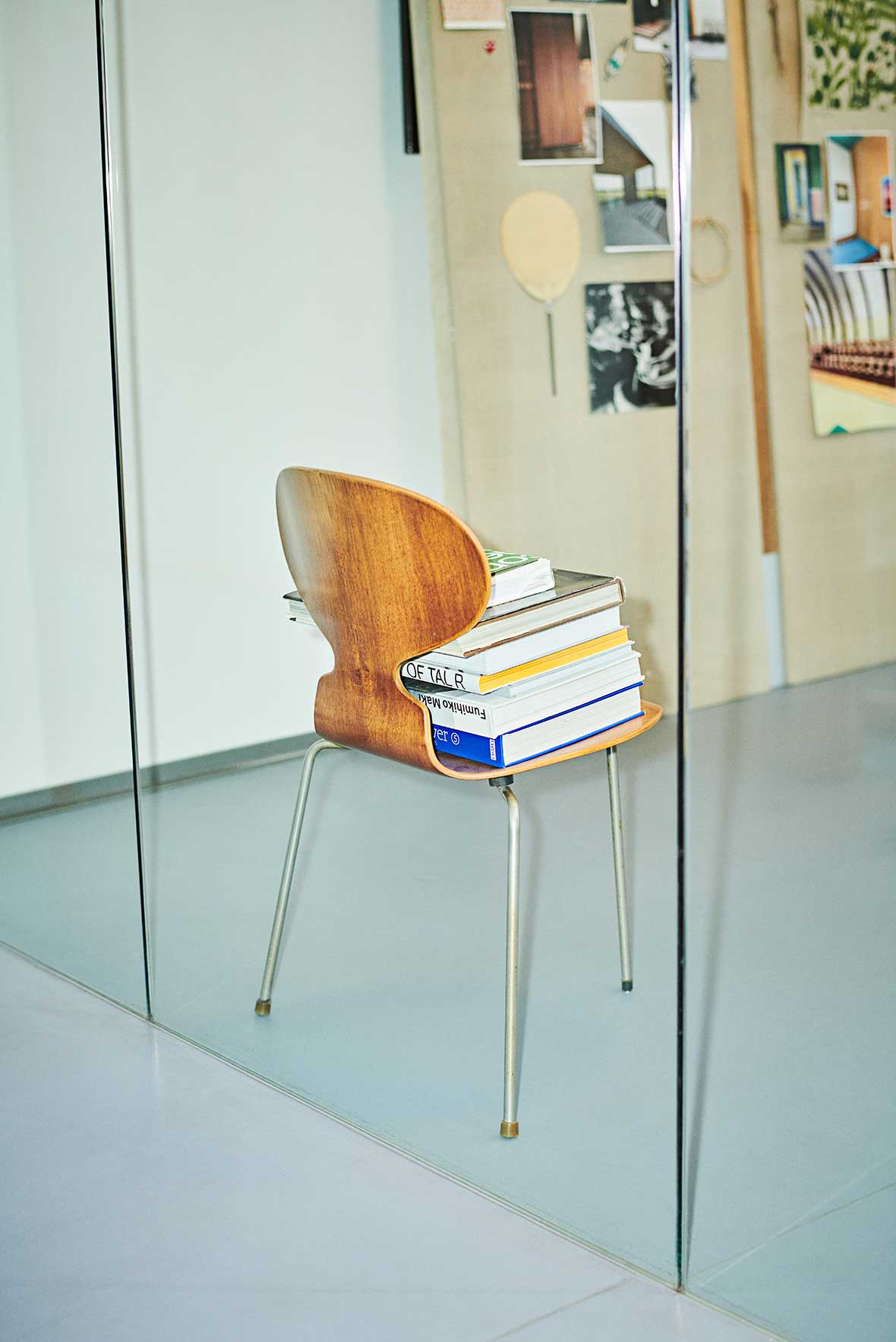 15/20 Photos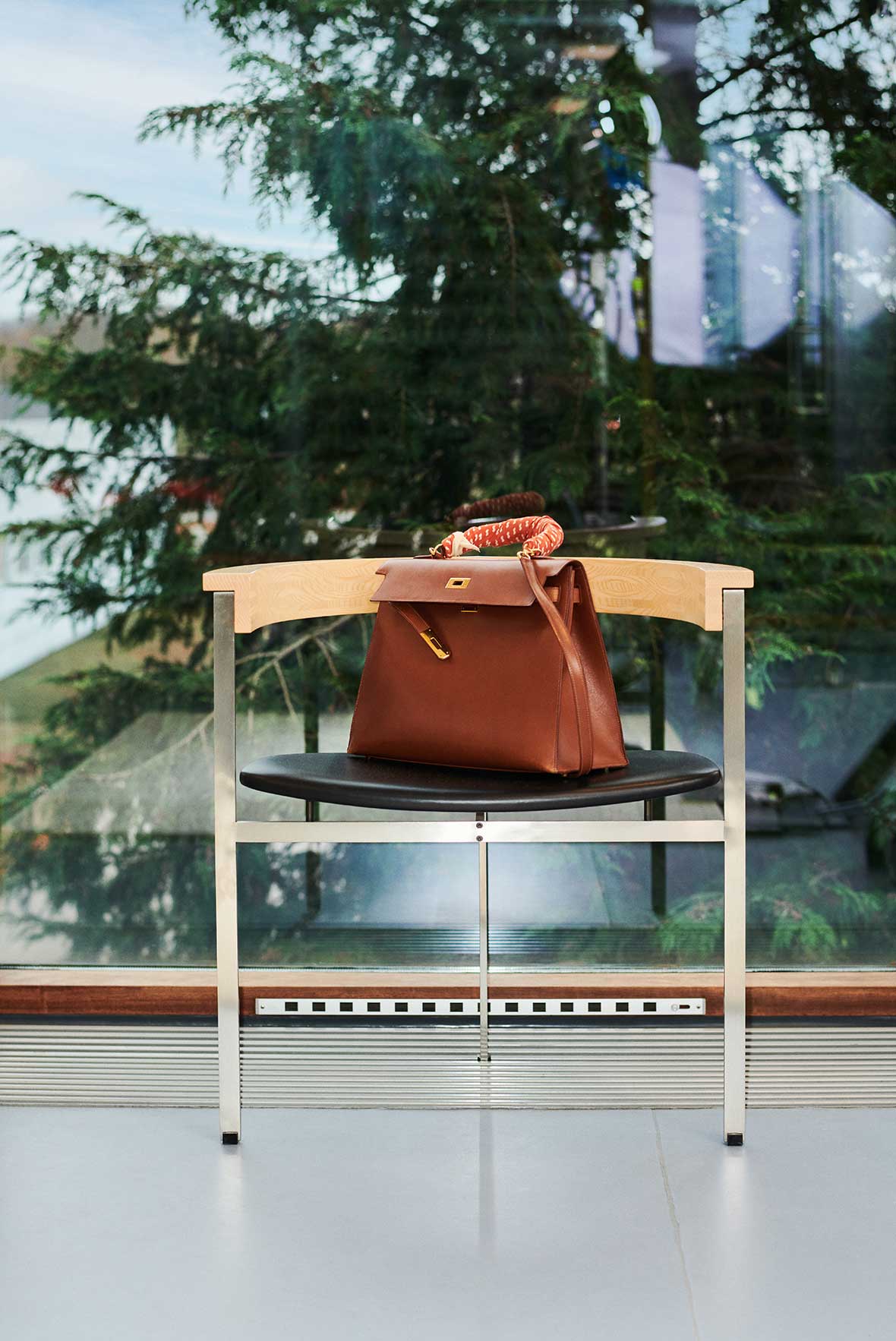 16/20 Photos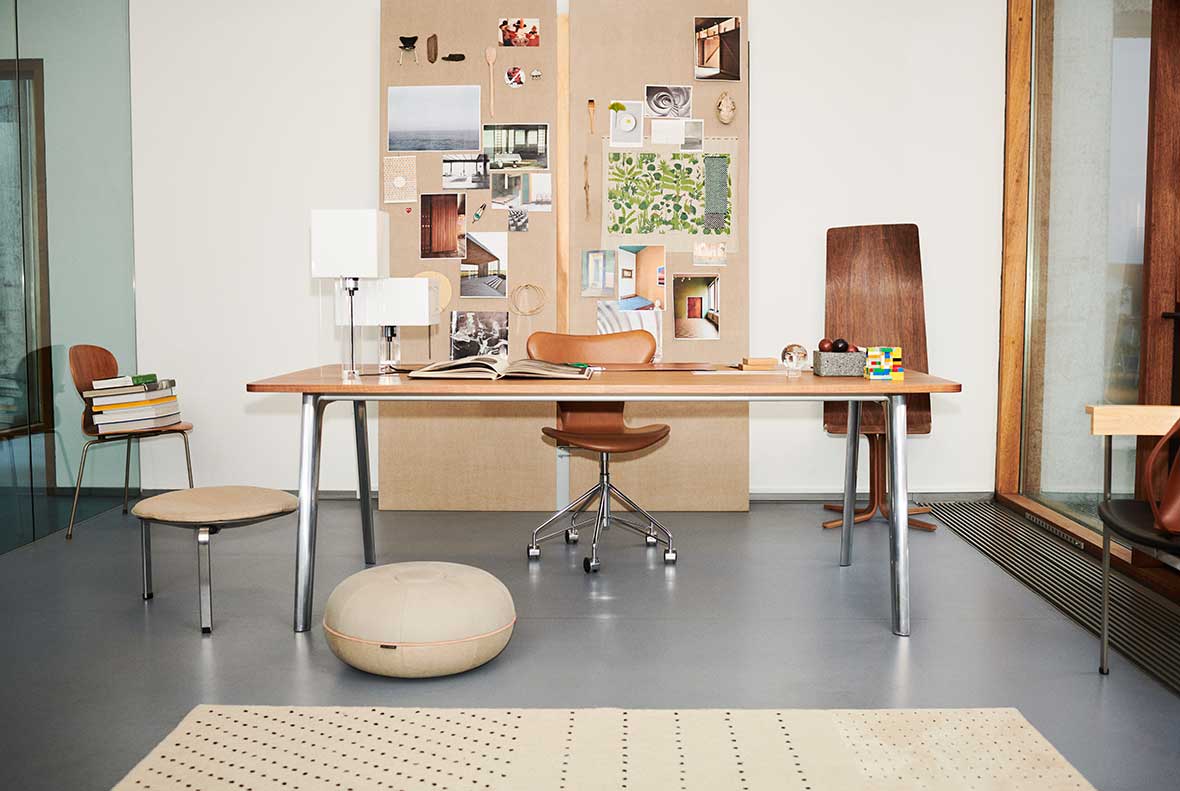 17/20 Photos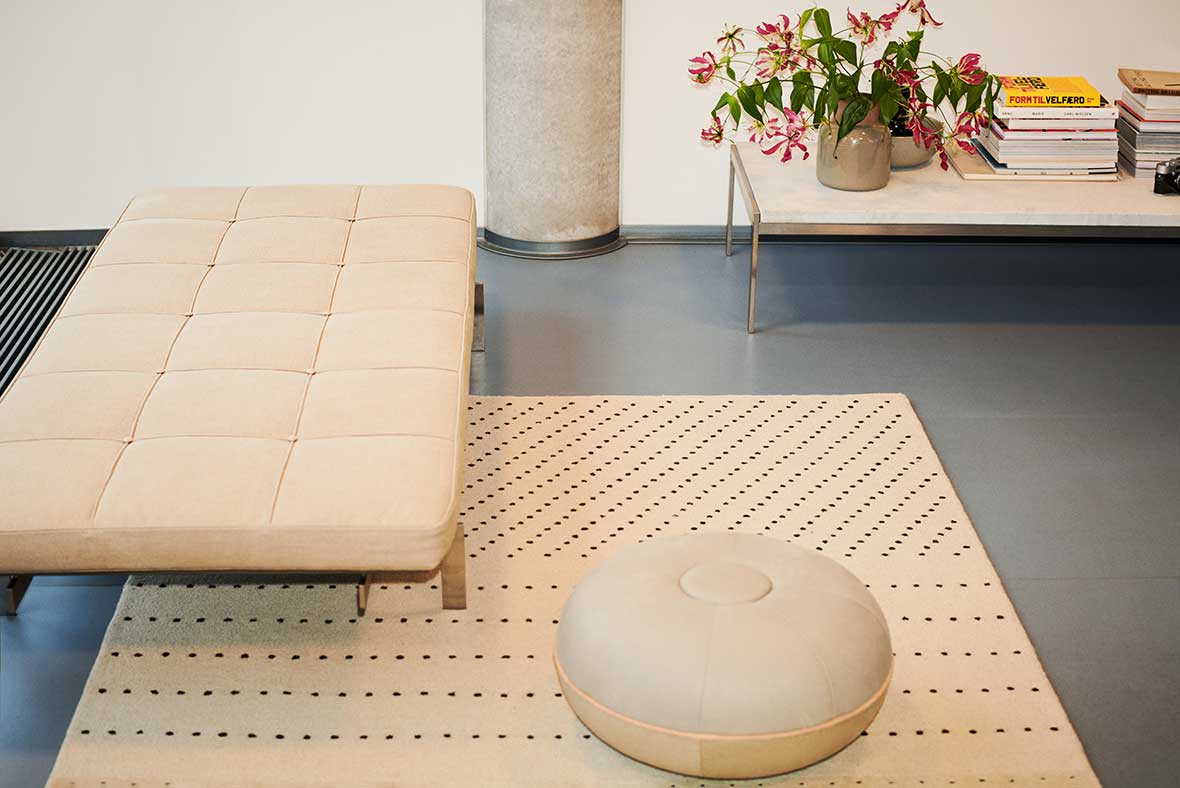 18/20 Photos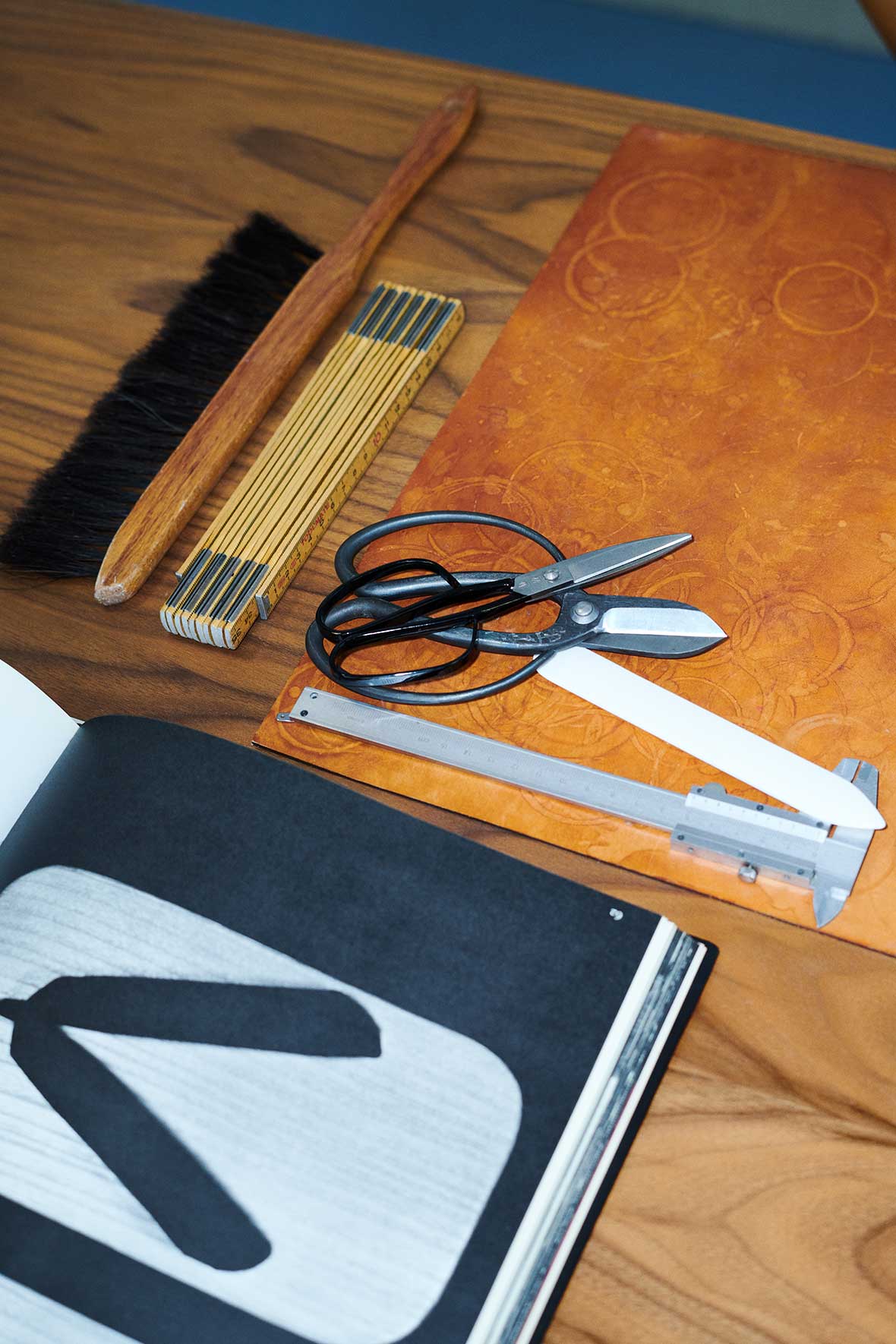 19/20 Photos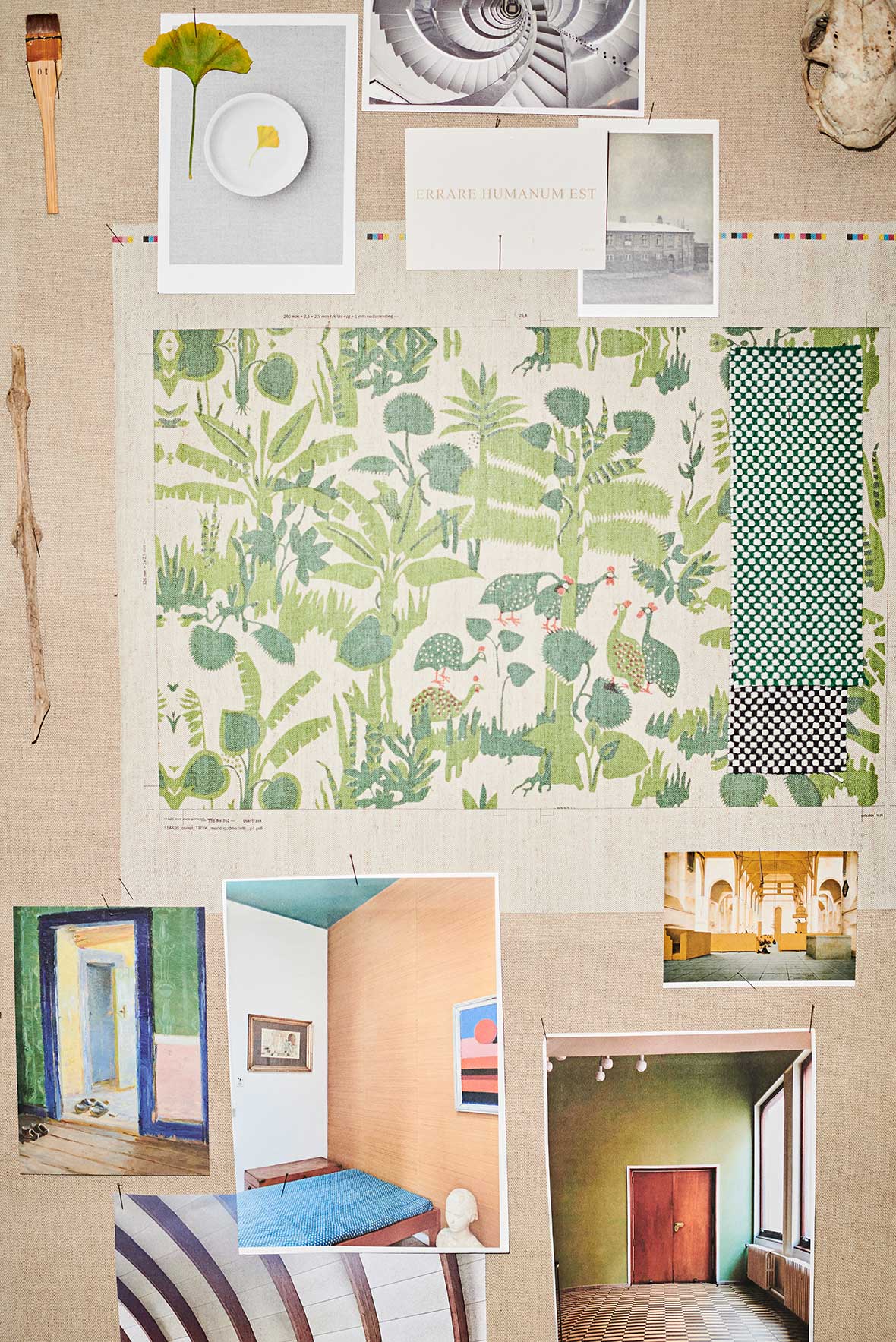 20/20 Photos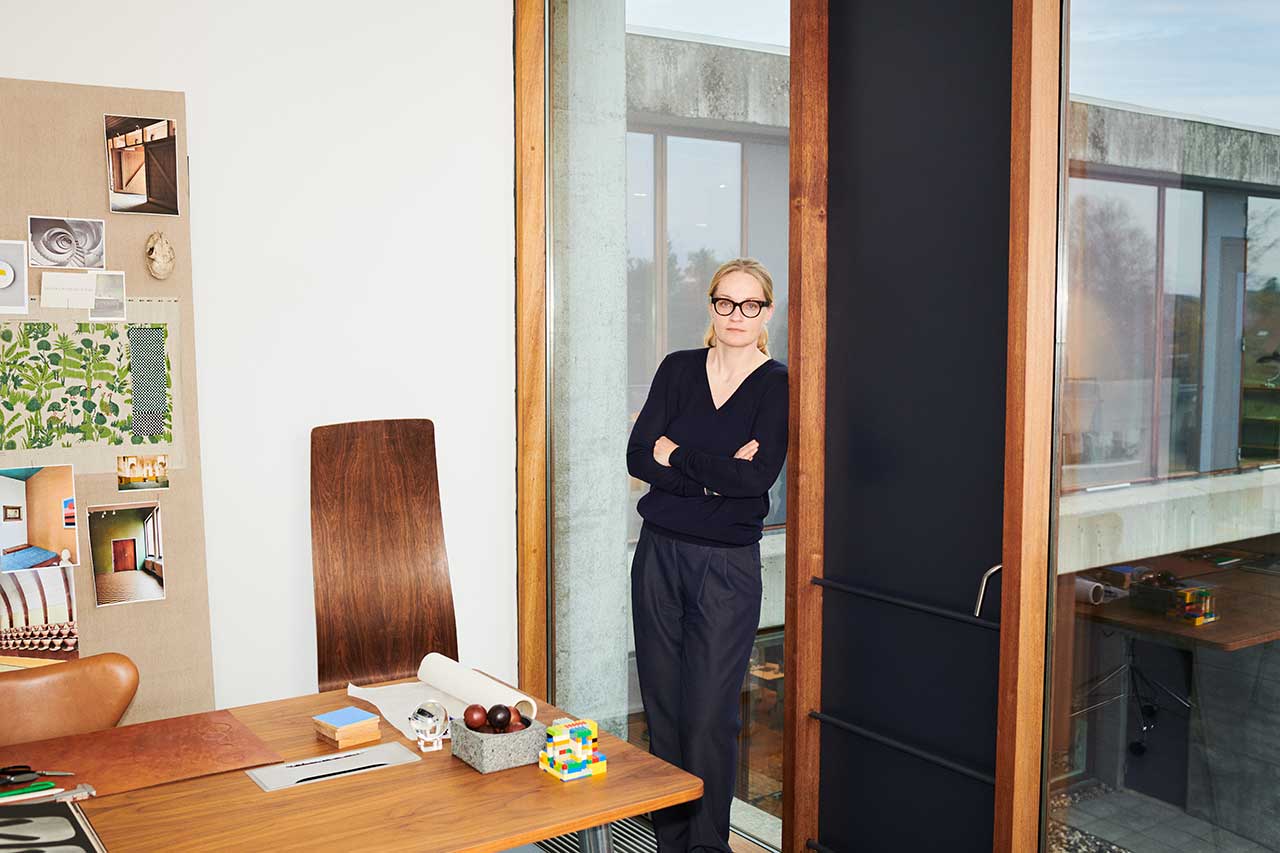 Marie-Louise Høstbo joined the Fritz Hansen family a year ago as the Head of Design after spending the last two decades bridging architecture and Danish design. After receiving a Master's Degree in Architecture in 2000 from the Royal Academy of Fine Arts in Copenhagen, Høstbo worked as an architect before establishing galleries in Copenhagen, Paris, and Zurich for the Dansk Møbelkunst Gallery. Having gathered extensive design knowledge along the way, it's no surprise that she landed at one of the most iconic Danish brands of all time. Working at the Fritz Hansen headquarters just outside of Copenhagen, Høstbo develops new products while continually working to shape a brand with 150 years of design history into the future. Read on to learn about her role at Fritz Hansen and the office she makes it all happen in, in this Where I Work.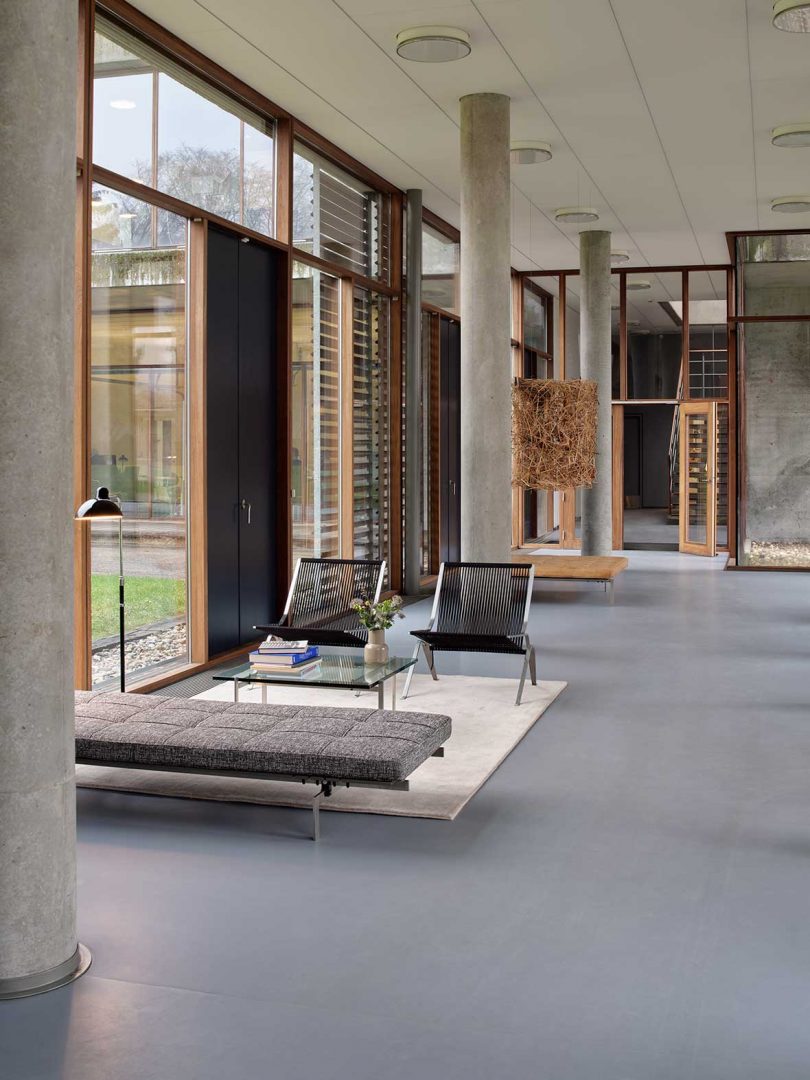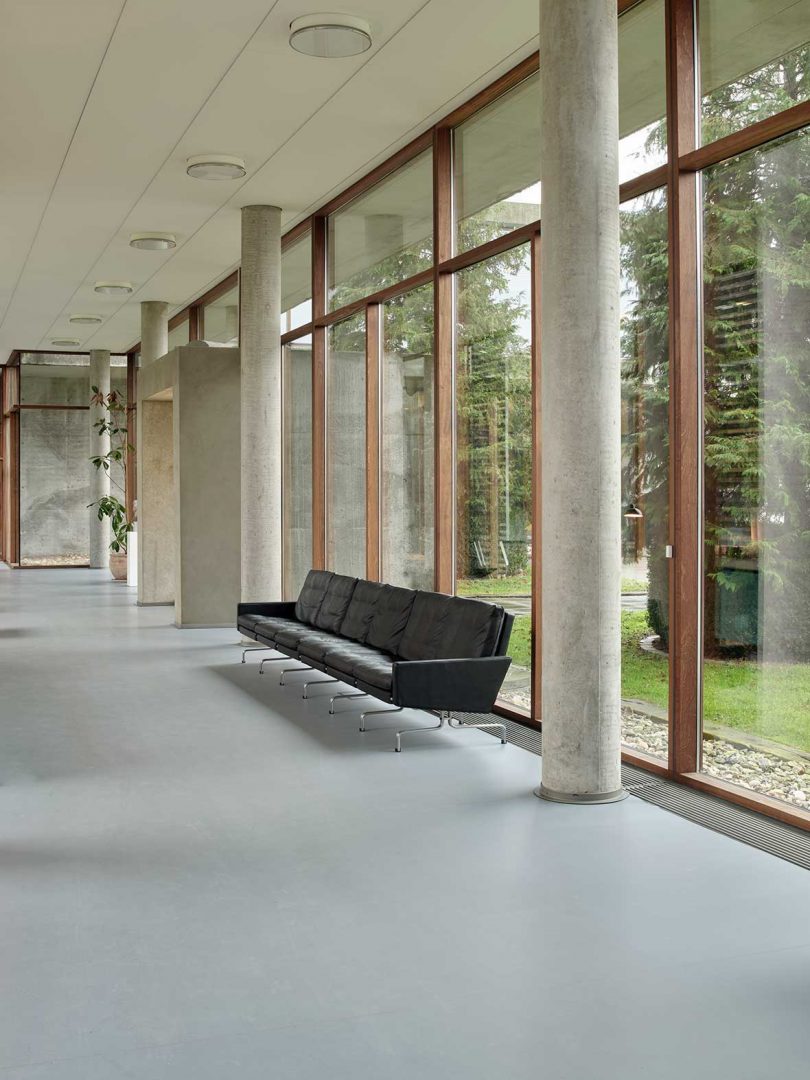 What's your studio/work environment like?
The company Fritz Hansen celebrates its 150th anniversary this year. Since the 1930s the company has been located north of Copenhagen at the edge of the forest. There is plenty of space as the former production space is part of where we work.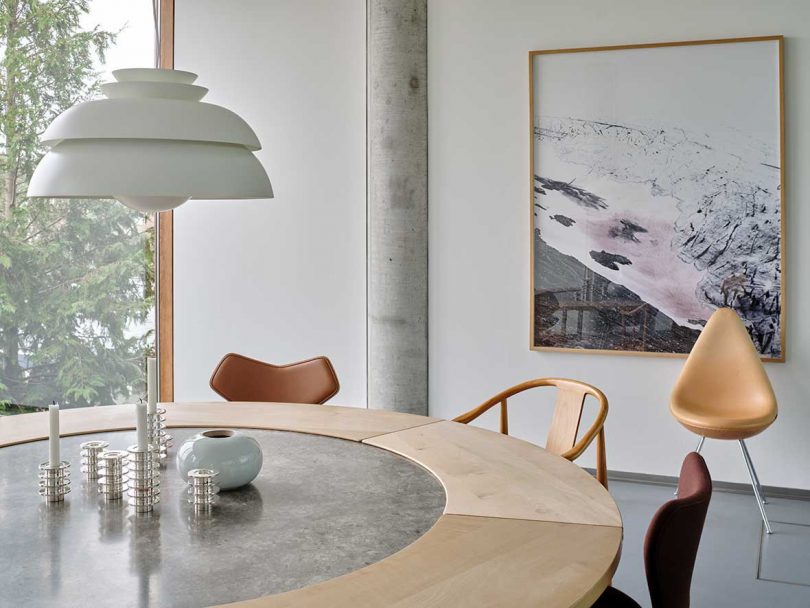 How is your space organized/arranged?
Working with design, the interior of the space is a combination of heritage pieces and contemporary design, functional, and aesthetically durable.
If you could change something about your workspace, what would it be?
Combining my private library with my professional space would be brilliant!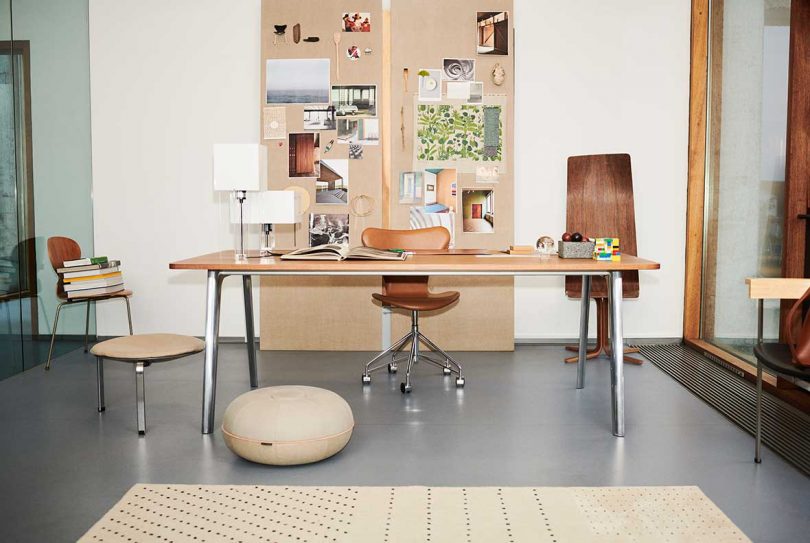 How long have you been in this space? Where did you work before that?
I have been with Fritz Hansen since the summer of 2021. For more than 25 years I have worked with Danish design and architecture, often surrounded by design from Fritz Hansen.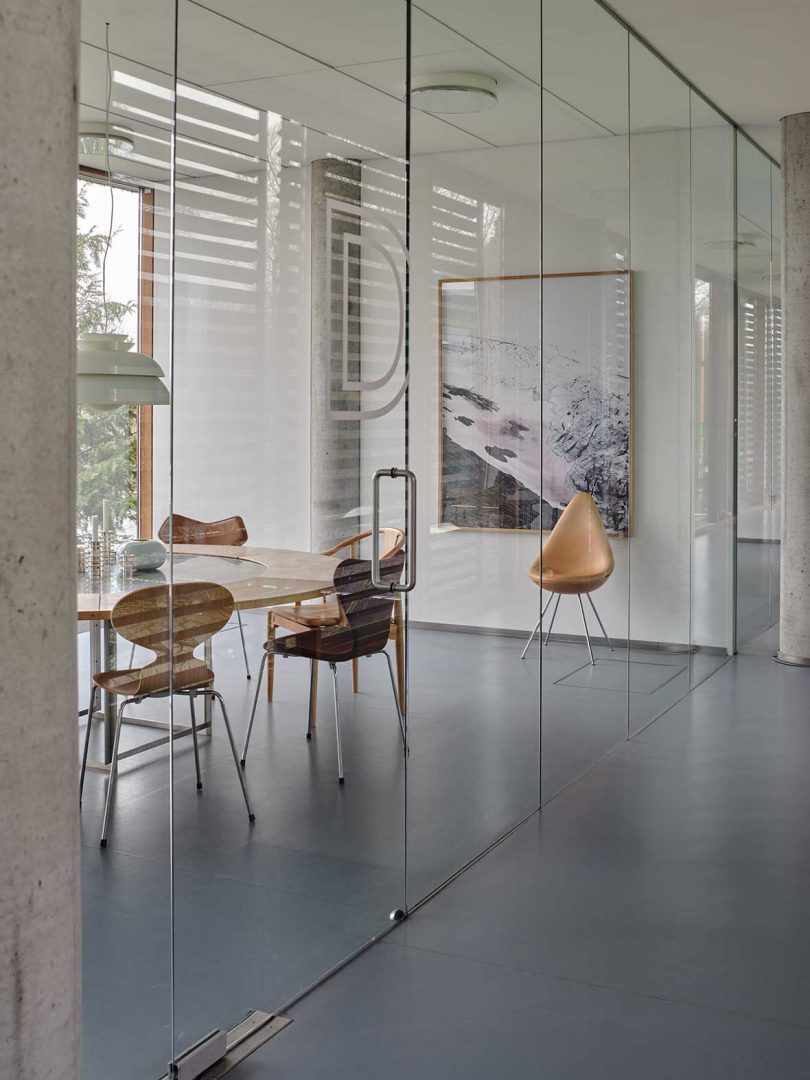 Have you had to make any adjustments to how you work because of the pandemic?
The close relationships with external Danish and international designers continue online, we are looking forward to having great talents working in the workshop again.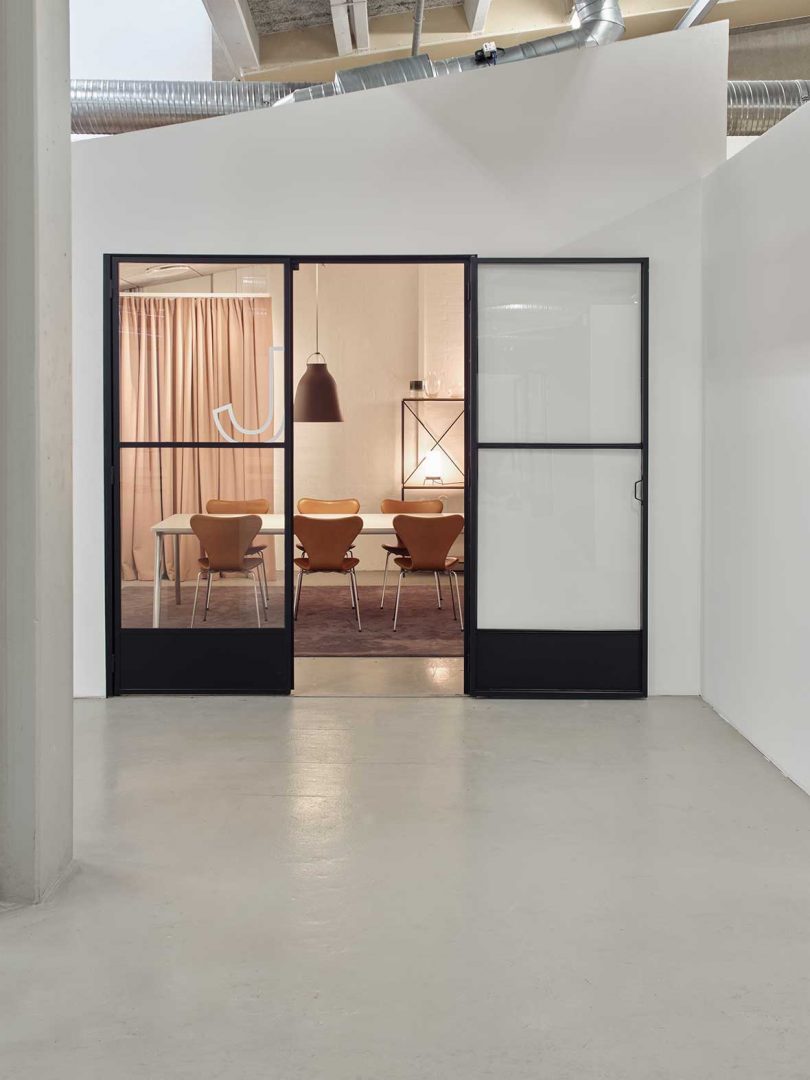 How do you see things changing in your workplace moving forward with COVID-19 now a part of our reality?
Working in a large building makes it possible to have a variety of places to work from. Shorter meetings in well ventilated spaces with fewer places around the table is a significant sign of changes. The acknowledgement of flexible creativity when working together from home and in the office is another – we hope to learn from this in a longer perspective.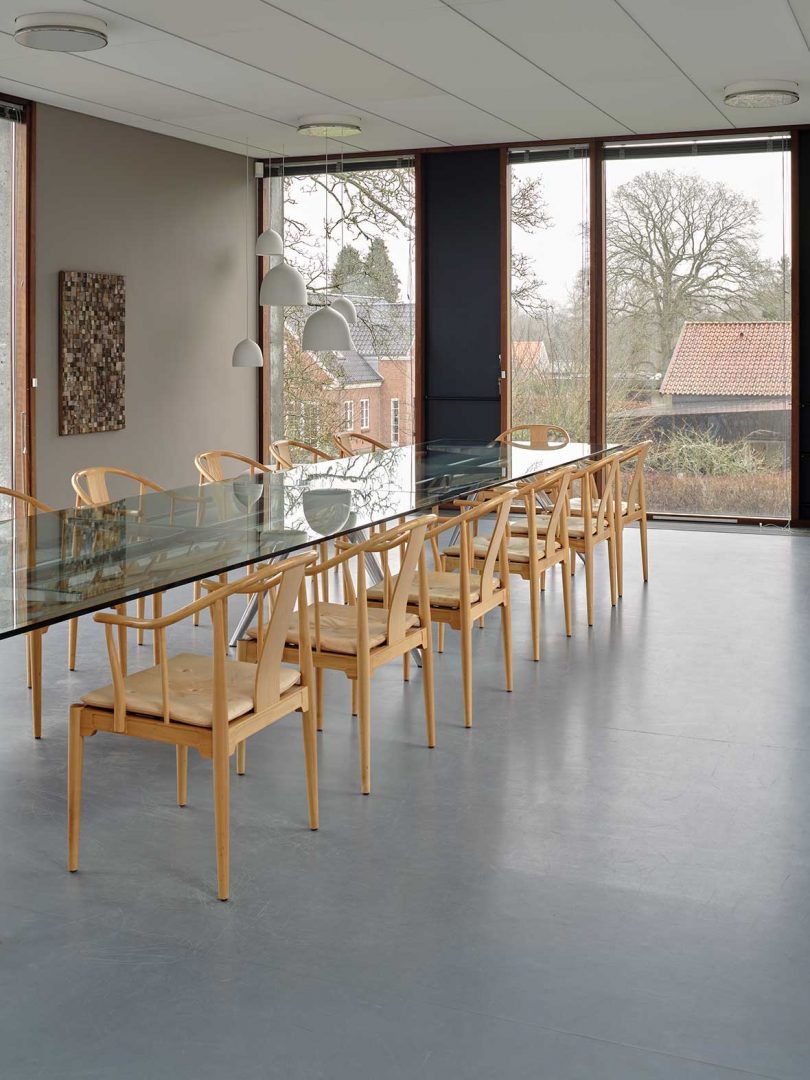 Is there an office pet?
We are working on this, as a colleague, working with the Heritage team, has a golden retriever.
Do you require music in the background? If so, who are some favorites?
We work together in an open space and do not listen to music. When reading and doing research I concentrate too closely on the topic to be able to listen to music.
How do you record ideas?
Notebooks are essential in my work – I have used several different ones, for a long period the plain notebook from Moleskine has been a favorite (black, hard cover, 11.5×18 cm). It fits into most bags it is durable and the color of the paper is pleasant.
Do you have an inspiration board? What's on it right now?
I do, which often changes. Currently I have an image of my daughters when they were young, wood pieces collected on my childhood beach, collectibles from travels, and inspiring images of art, architecture, and design.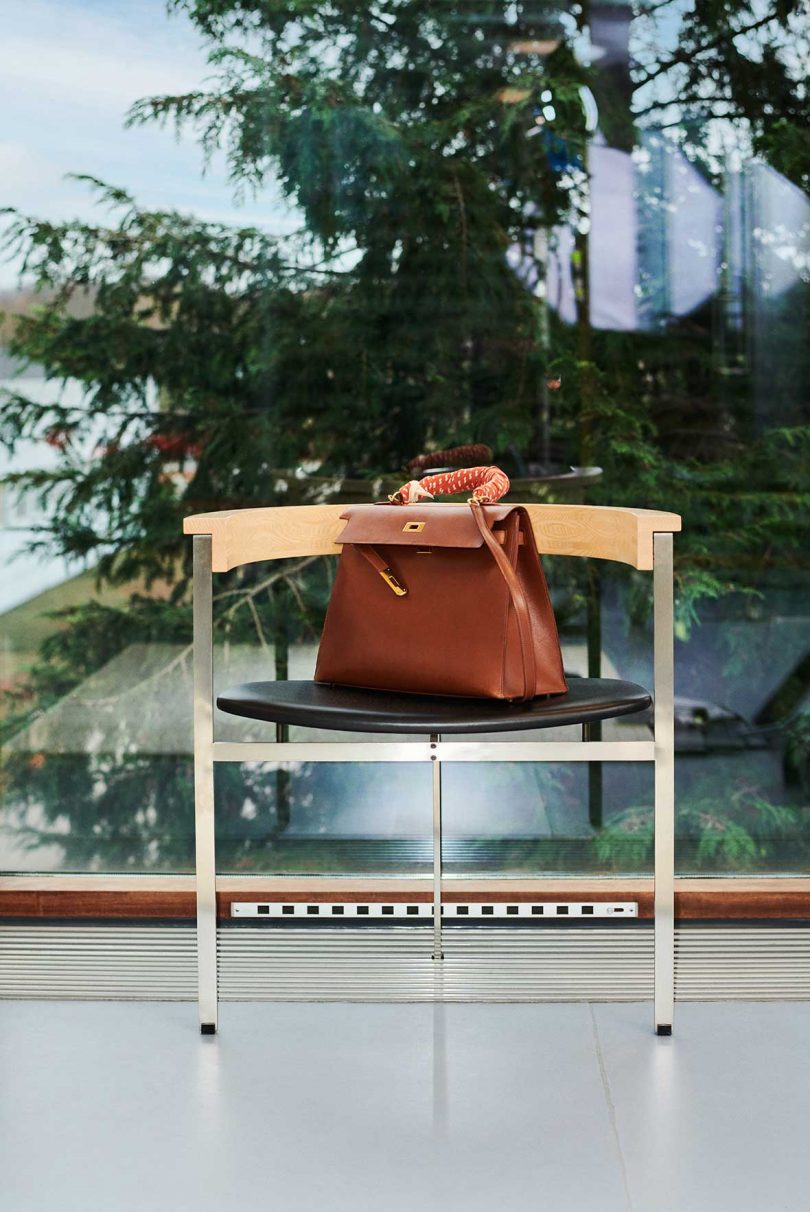 What is your typical work style?
My calendar keeps me alert and the collaboration with different departments requires scheduling to keep projects moving forward.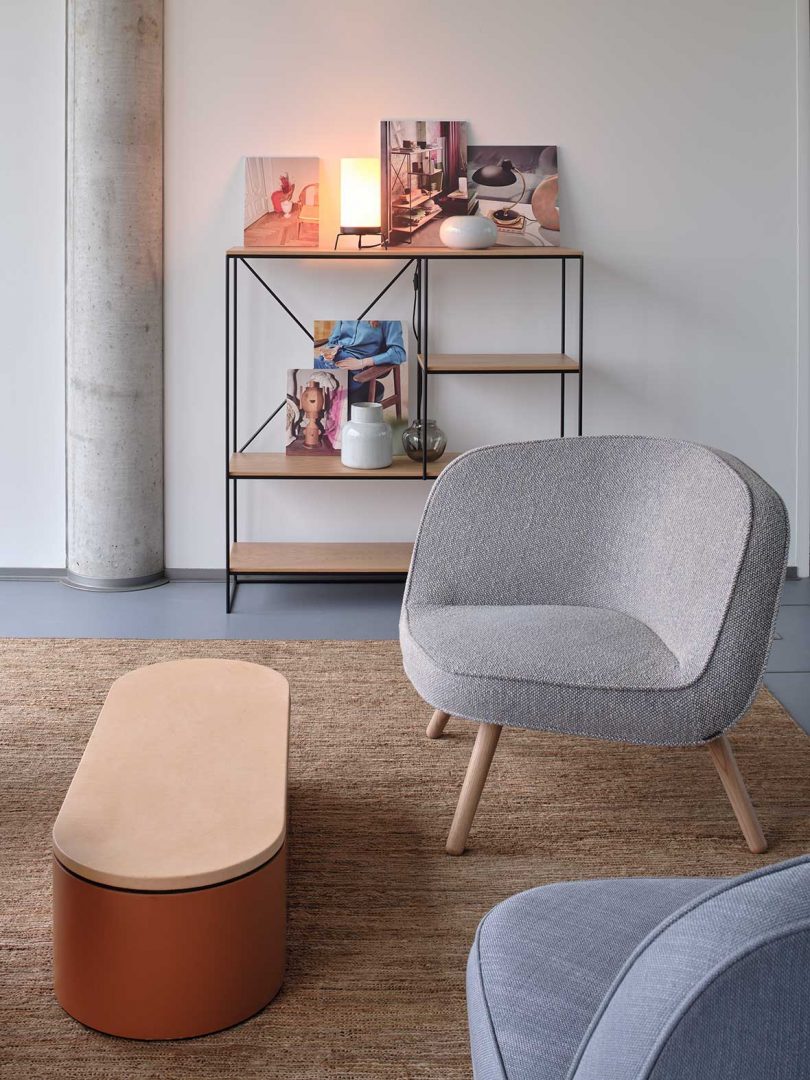 What is your creative process and/or creative workflow like? Does it change every project or do you keep it the same?
Even with a tight schedule every day is different, which is wonderful. I have great colleagues and the collaborations with external designers are bursting with creativity and never the same. People are unique and working close with people of different nationalities and cultures motivates me – I am constantly curious to new inspiration.
What kind of art/design/objects might you have scattered about the space?
Being surrounded by wonderful heritage design pieces is wonderful. The Oxford chair designed for St. Catherine's College is a sculpture. The daybed, PK80, by Poul Kjærholm is a sublime piece of design. The design in the space connects to collectibles from travels and utensils I use for work.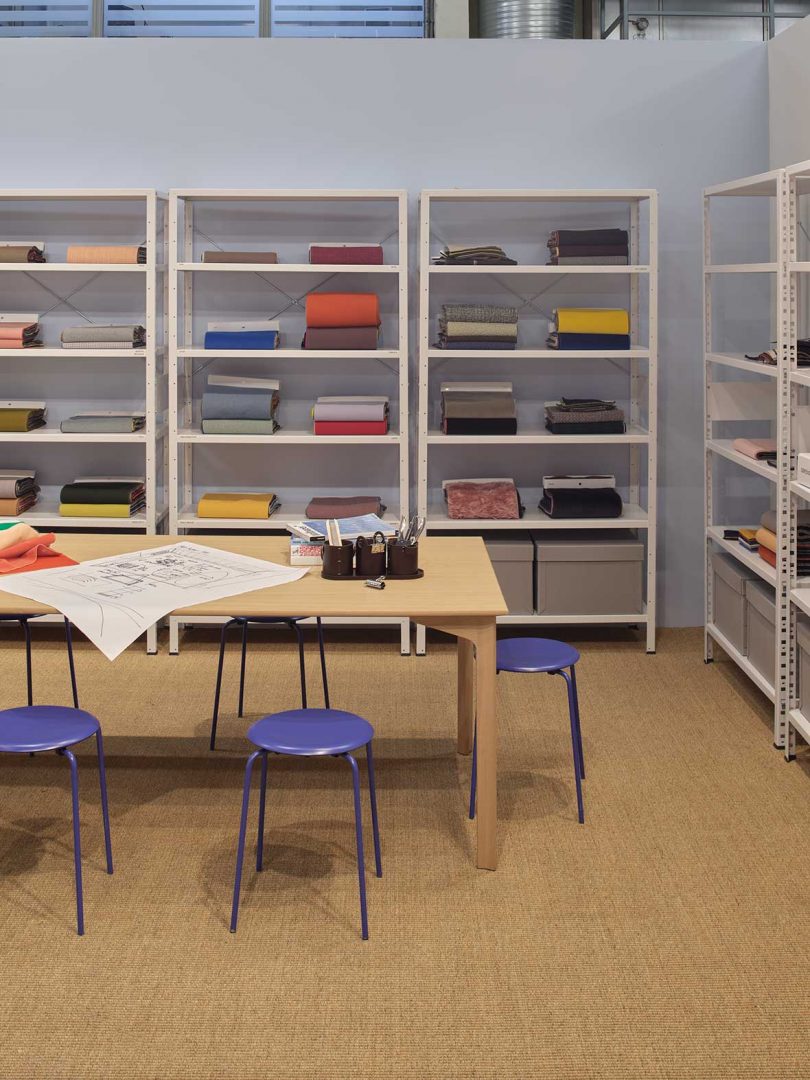 Are there tools and/or machinery in your space?
The workshop at Fritz Hansen is a place of its own. The design developers work with both traditional tools and machinery and 3D printers. It is a workshop where the external designers can work on the design in close collaboration with the design department. This is how Arne Jacobsen created his furniture, as the Egg chair and Swan chair.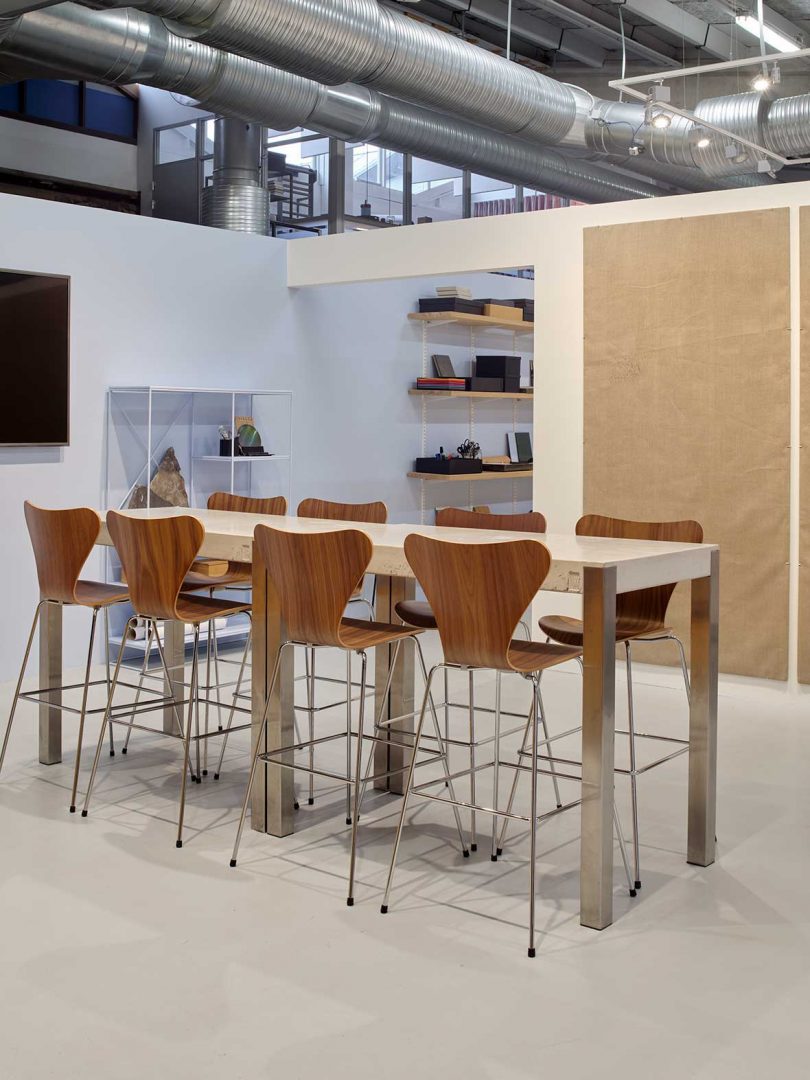 What tool(s) do you most enjoy using in the design process?
My eyes and my ears…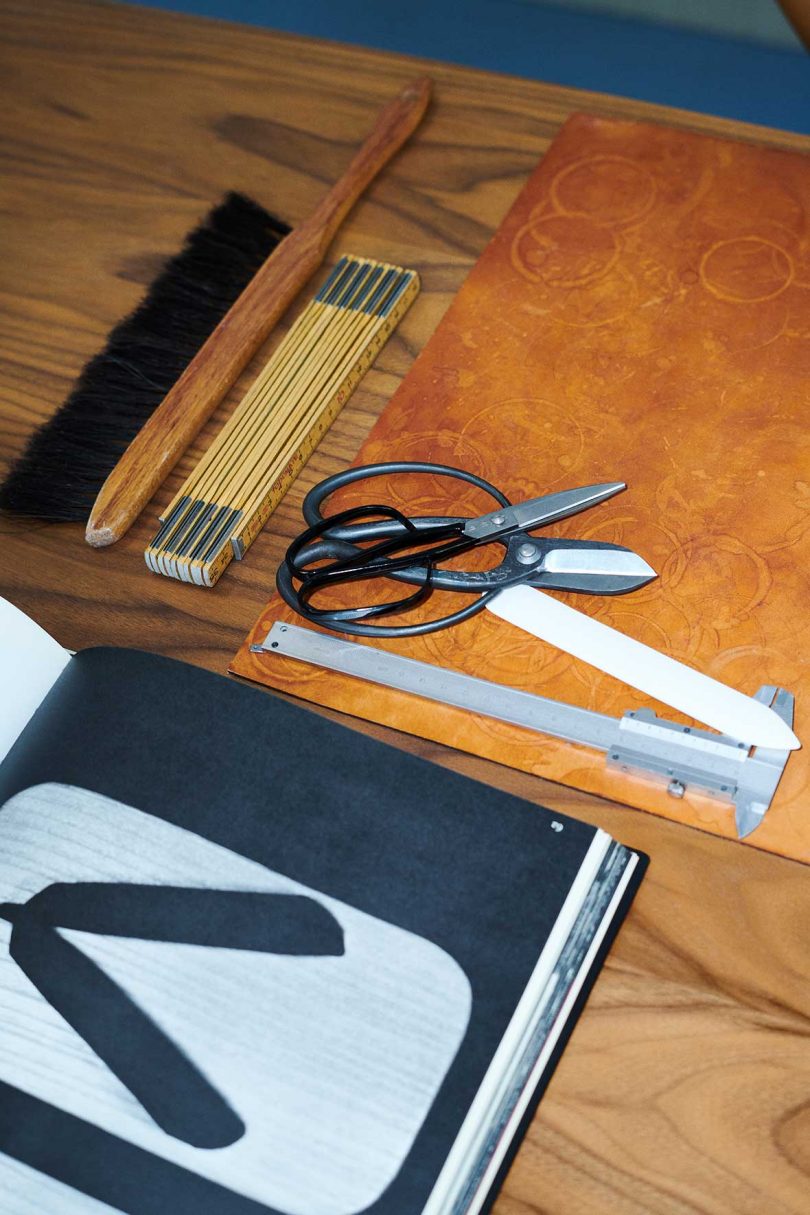 What's on your desk right now?
Scissors and pens – as I recently worked on a presentation on a large piece of paper to start a dialogue from and comment on during the discussion.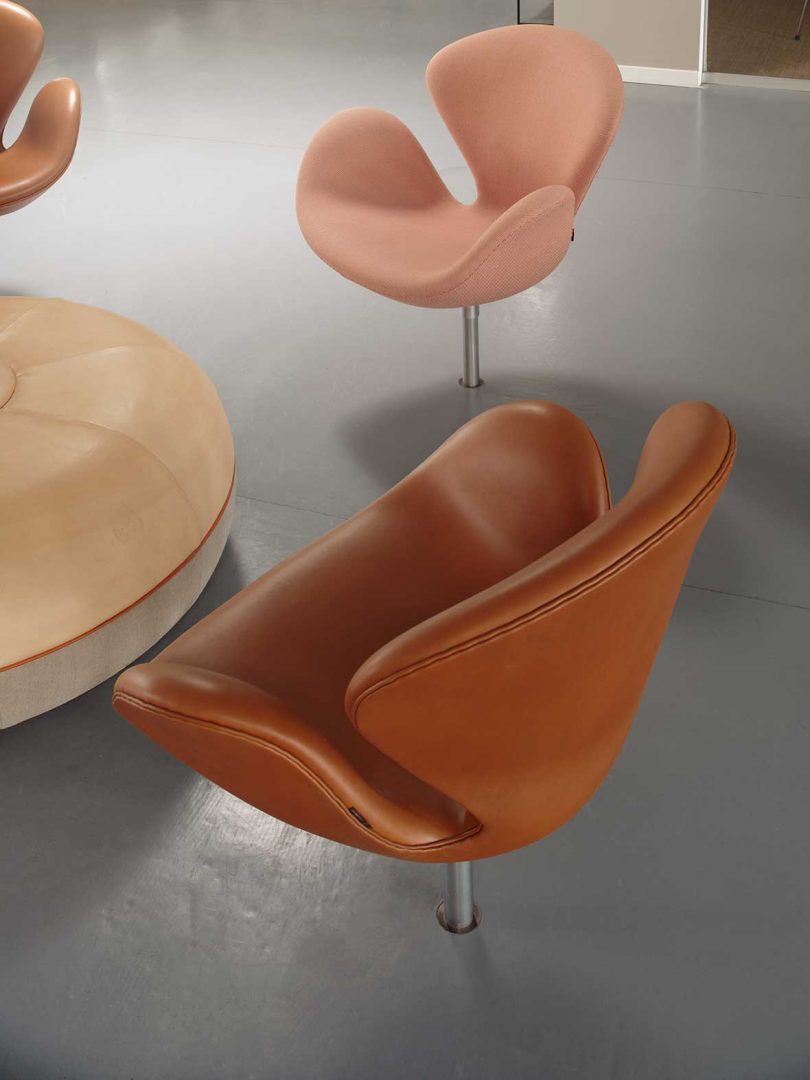 Is there a favorite project/piece you've worked on?
When starting at Fritz Hansen I joined the process of launching a selection of heritage pieces which I have respected for many years – when relaunching heritage pieces they must have a contemporary relevance and these do!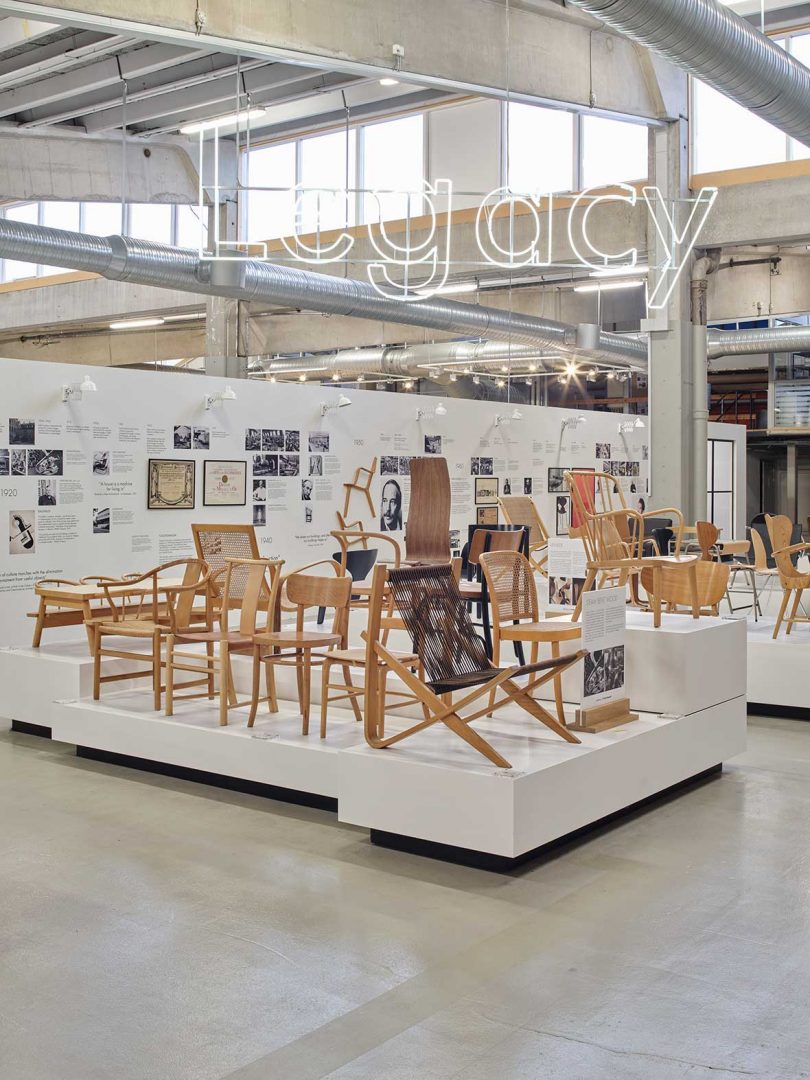 Tell us about a current project you're working on. What was the inspiration behind it?
The heritage collection is an important part of the Fritz Hansen portfolio –another important part is the creation of contemporary pieces made in collaboration with talented designers. The coherence in the collection is essential. Together the light, the accessories and the furniture create great interiors with wonderful atmospheres.
Do you have anything in your home that you've designed/created?
No, well yes – as part of my library are the two books I did on Danish architecture.
Photos courtesy of Fritz Hansen.