Where I Work: Signe + Peter of Space Copenhagen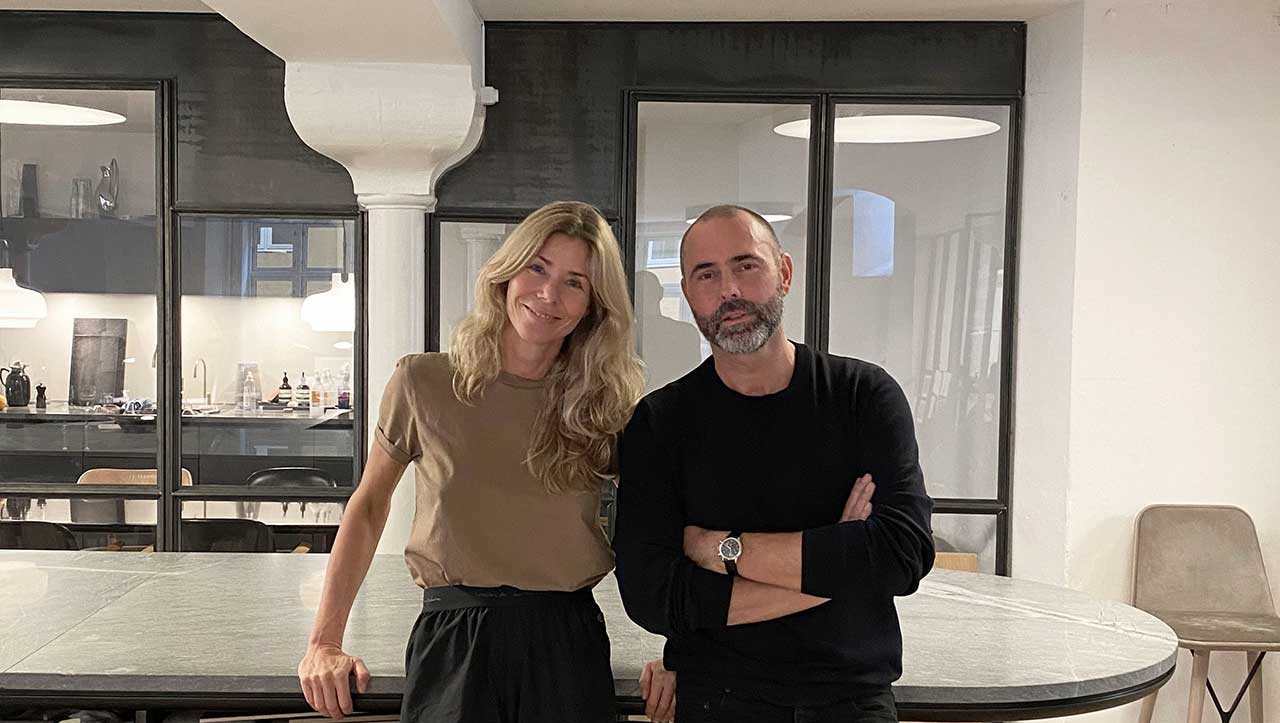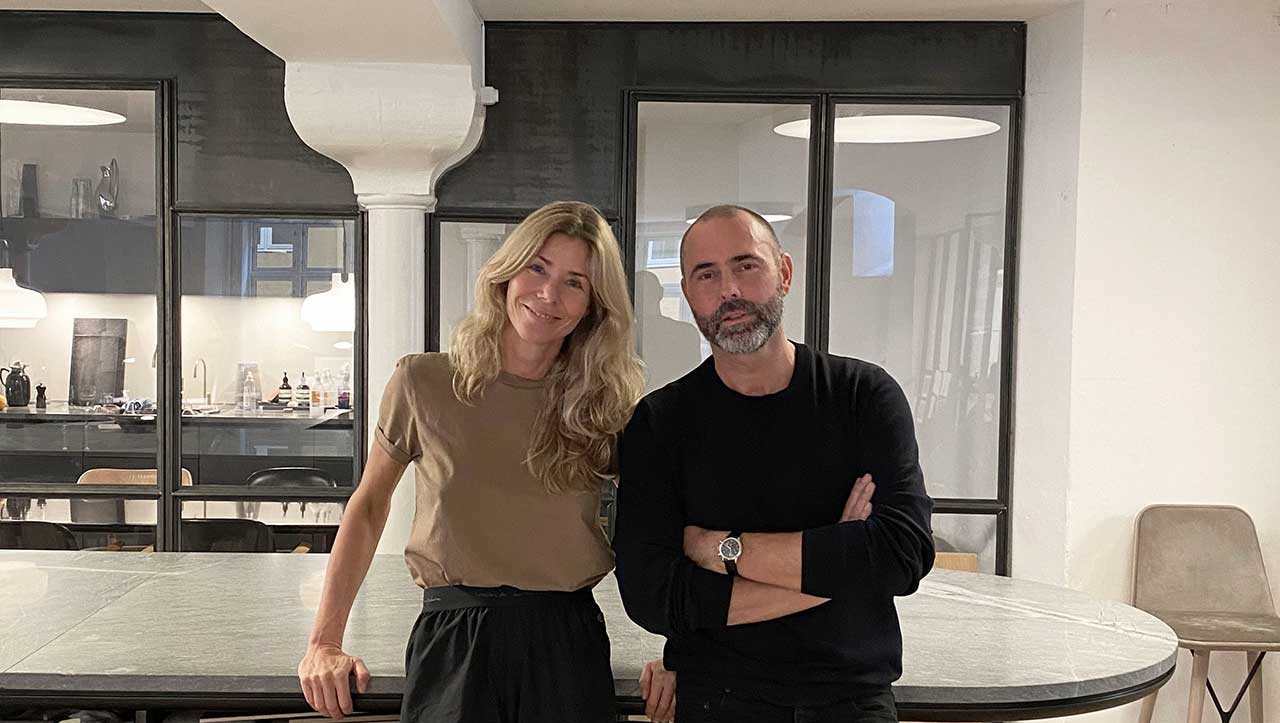 Where I Work: Signe + Peter of Space Copenhagen
1/20 Photos
2/20 Photos
3/20 Photos
4/20 Photos
5/20 Photos
6/20 Photos
7/20 Photos
8/20 Photos
9/20 Photos
10/20 Photos
11/20 Photos
12/20 Photos
13/20 Photos
14/20 Photos
15/20 Photos
16/20 Photos
17/20 Photos
18/20 Photos
19/20 Photos
20/20 Photos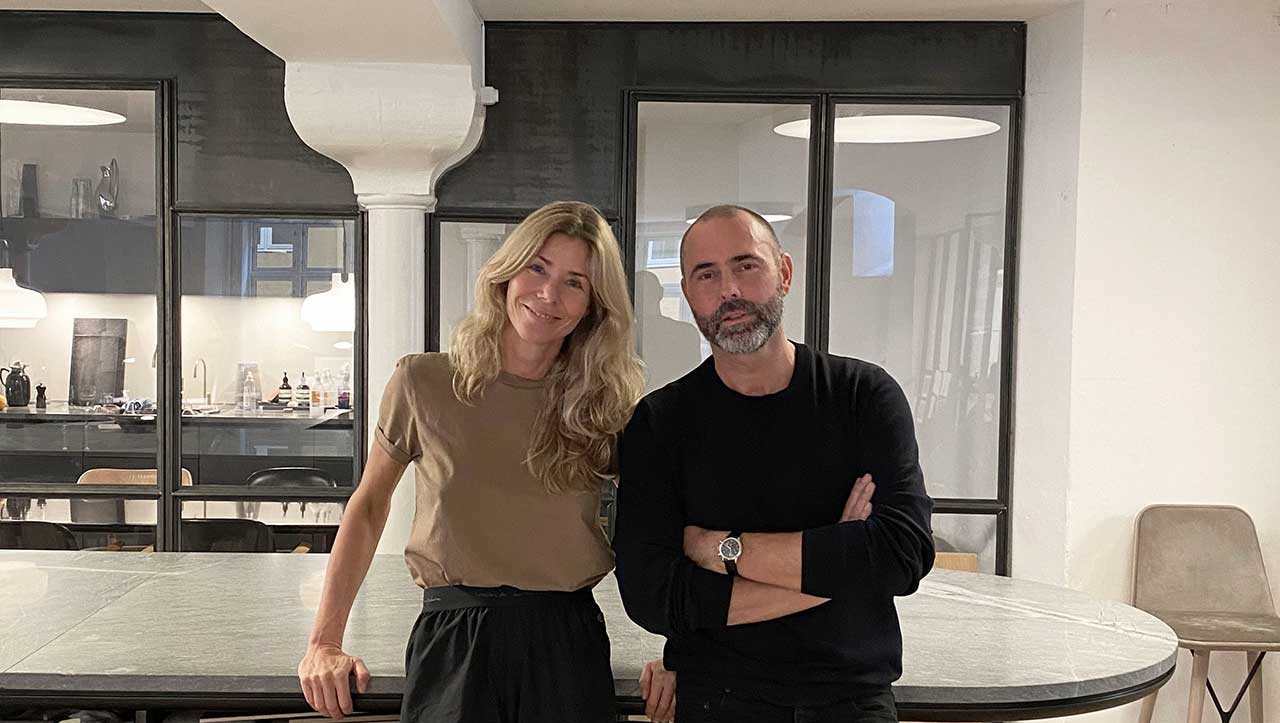 In 2005, Signe Bindslev Henriksen and Peter Bundgaard Rützou launched Space Copenhagen, a design studio specializing in a variety of disciplines, from furnishings including furniture, lighting and refined objects, to interior design for private residences, hotels and restaurants, to art installations and art direction. The duo brings their "Poetic Modernism" approach to each project while balancing contrasting design elements, like classic and modern, industrial and organic, sculptural and minimal, light and shade. In this month's Where I Work, we virtually head to Denmark to see inside the offices of Signe and Peter, and the Space Copenhagen team, to see where they make it all happen.
What's your studio/work environment like?
Our studio environment is quite casual and lively – including two studio dogs which are very much part of the family! We try to keep a certain structure to the mess – which is not always easy when you have a huge collection of materials including different types of wood, stone, metal, glass and textiles. The materials are constantly moved around for project lay–ups and client meetings. We also have a lot of prototypes, unfinished pieces of furniture and designs coming in and out of the studio for revisions and corrections – and it all just adds up!
How is your space organized/arranged?
Our studio is one big space divided by a few glass walls in a burnt iron structure. We all have very big individual desks in an open plan environment.
We (Signe and Peter) also have a glass walled office with doors, which we can close when we have calls or small meetings. In the middle of the studio space, we have a huge counter height table, which also serves as storage for material samples. We use this table for everything – for internal meetings, meetings with clients, for sketching and processing and also for Friday bars and dinners.
How long have you been in this space? Where did you work before that? 
We have been here for more than three years. Prior to that time, we were working in a similar – just smaller – space for 10 years.
If you could change something about your workspace, what would it be?
We really love the space – it has beautiful light coming in from three sides of the studio and the location in the city is absolutely perfect. However, we could always use more space! We would love to have all our furniture and designs on show here, and also to have a bigger workshop space for 3D models, printing, model making and clay.
Have you had to make any adjustments to how you work because of the pandemic?
We have been lucky in that sense, so not really… Keeping everything clean has obviously been important and we recommend to our dear team members to take lunch in small groups, so that we can keep more distance than usual.
Is there an office pet?
As mentioned, we have a couple of very cute, furry dogs in the team – Nova and Nana.
Do you require music in the background? If so, who are some favorites?
Yes – we always listen to music, a lot of different music – a constant challenge. We love artists like Kerala Dust, Feathered Sun, Kalabrese, Massive Attack, Nicolas Jaar – but also listen to a lot of classic music, sometimes just soft piano or very soft jazz. We are constantly searching for new tunes as we think that music is very defining for the general atmosphere and mood of the office.
How do you record ideas?
We get through a lot of Leuchtturm sketch books – and notebooks with soft covers. They are the best.
Do you have an inspiration board? What's on it right now?
We have just started an amazing new hotel project in Norway and we are in the process of collecting a lot of inspirational material from the area, such as imagery from nature, fauna and flora, food, historical motifs and traditions, tools, crafts, rituals, techniques and local furniture pieces. It's incredibly inspiring and enriching.
What is your typical work style?
We are super regimented and have a certain set of routines, which we have complied to for over 15 years. We need that structure to align expectations and not to hang around just daydreaming, which is always tempting!  When we are not traveling, we start work around 8am and three days a week we begin the day with exercise in a small gym just next door, which we designed a few years back. During the day, we are good at being efficient and focused with our team. We are in constant dialogue but are also getting better at dividing the work between us. Whilst we mostly finish work in the late afternoon to nurture family, friends and hobbies, as with all creative studios, we also have crazy days and weeks, even months where we have to work at night and out of usual studio hours to get the work done. Good creative ideas do not always come at the speed you would like them to.
What is your creative process and/or creative workflow like? Does it change every project or do you keep it the same? 
It very much depends on the scale of the project. A hotel in Tokyo or a chair demand two very different approaches. Designing a hotel is like starting a huge puzzle. It begins with an intense process of collecting information about the site, the dreams and ambitions of the client, the aspirations and the functions, to slowly be able to reach a narrative that points towards an approach to spaces and atmospheres, a palette of relevant materials, typologies of surfaces, furniture and so on. On the other side, the creative process behind a chair is often much more intuitive and sometimes very introvert. It involves just you, with pencil and paper, sketching away following more or less distinctive ideas. Once it begins to take shape, we go from the pencil sketching to a lot of investigations in 3D to make sure that the proportions and details are right.
What kind of art/design/objects might you have scattered about the space?
Prototypes of design and furniture, 3D prints and lots of materials.
Are there tools and/or machinery in your space?
Printers, plotter and a 3D printer.
What tool(s) do you most enjoy using in the design process?
For sure – pencil and paper – that's where it all begins.
Let's talk about how you're wired. Tell us about your tech arsenal/devices.
We are all on big Macs, primarily working in A Cad, Rhino, and Key Shot Adobe, with some additional facilities for renderings in V-Ray for the bigger projects. We also have a set-up with a big screen in our meeting room for online calls, which we have been using quite a lot over the past year.
What's on your desk right now?
Some sketches of bespoke items for a hotel project.
Is there a favorite project/piece you've worked on?
It's difficult to pick one – they are all our babies!
Tell us about a current project you're working on. What was the inspiration behind it?
We are working on an amazing hotel project in Portugal, which is a small suite hotel in a heritage Unesco-protected location in the centre of Porto. This project has allowed us to dive deep into Portuguese culture, tradition and craft. We visited local stone quarries, workshops of wood and metal, glass blowers, weavers – it has been incredibly inspiring and feels like a very relevant way to work.
Do you have anything in your home that you've designed/created?
Oh yes, we have a lot of our own designs. In fact, everything that is in our studio, but an old rocking chair from Thonet and the office chairs, are our own designs. Same goes for both our homes. Selecting product for your own home is the perfect test for a new piece you have designed.