Women-Owned Design Brands to Support This Women's Month + Beyond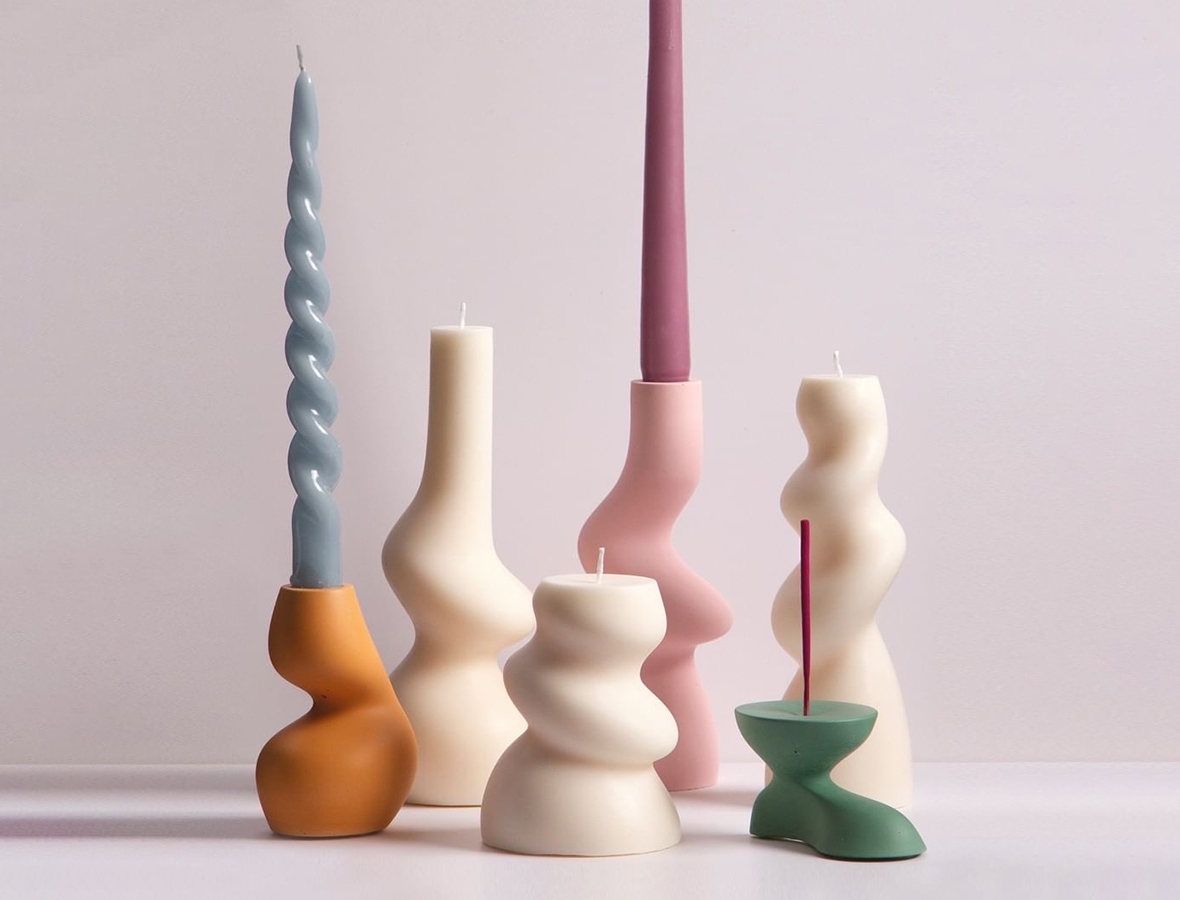 Women-Owned Design Brands to Support This Women's Month + Beyond
1/17 Photos
2/17 Photos
3/17 Photos
4/17 Photos
5/17 Photos
6/17 Photos
7/17 Photos
8/17 Photos
9/17 Photos
10/17 Photos
11/17 Photos
12/17 Photos
13/17 Photos
14/17 Photos
15/17 Photos
16/17 Photos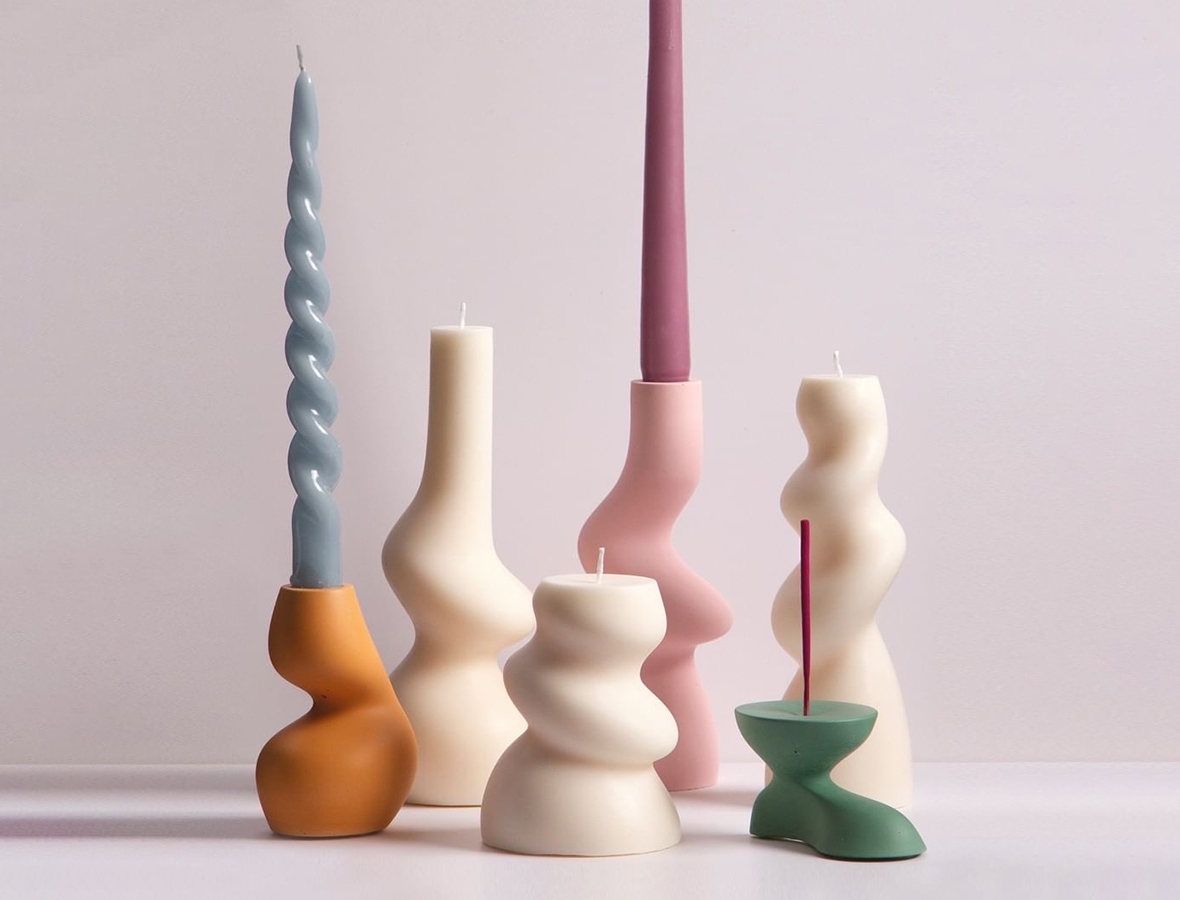 17/17 Photos
Happy Women's History Month! While women in design deserve your support all year round, Women's History Month is as great a time as any to celebrate the stellar works created and made possible by female designers, founders, and makers. So if you're looking to shop women-owned, this handy roundup of women-run design brands is a great place to start – stay tuned for part two later this month! For more modern and women-owned design brands, visit the Design Milk Shop!
Dittohouse
A longtime Design Milk favorite, modern textile brand Dittohouse is beloved for their bold and unique patterns created by founder and lead designer, Molly Fitzpatrick. Their maximalist throw blankets and pillow covers are eco-consciously designed using recycled cotton and add vibrant colors and high-contrast design to any room in the house.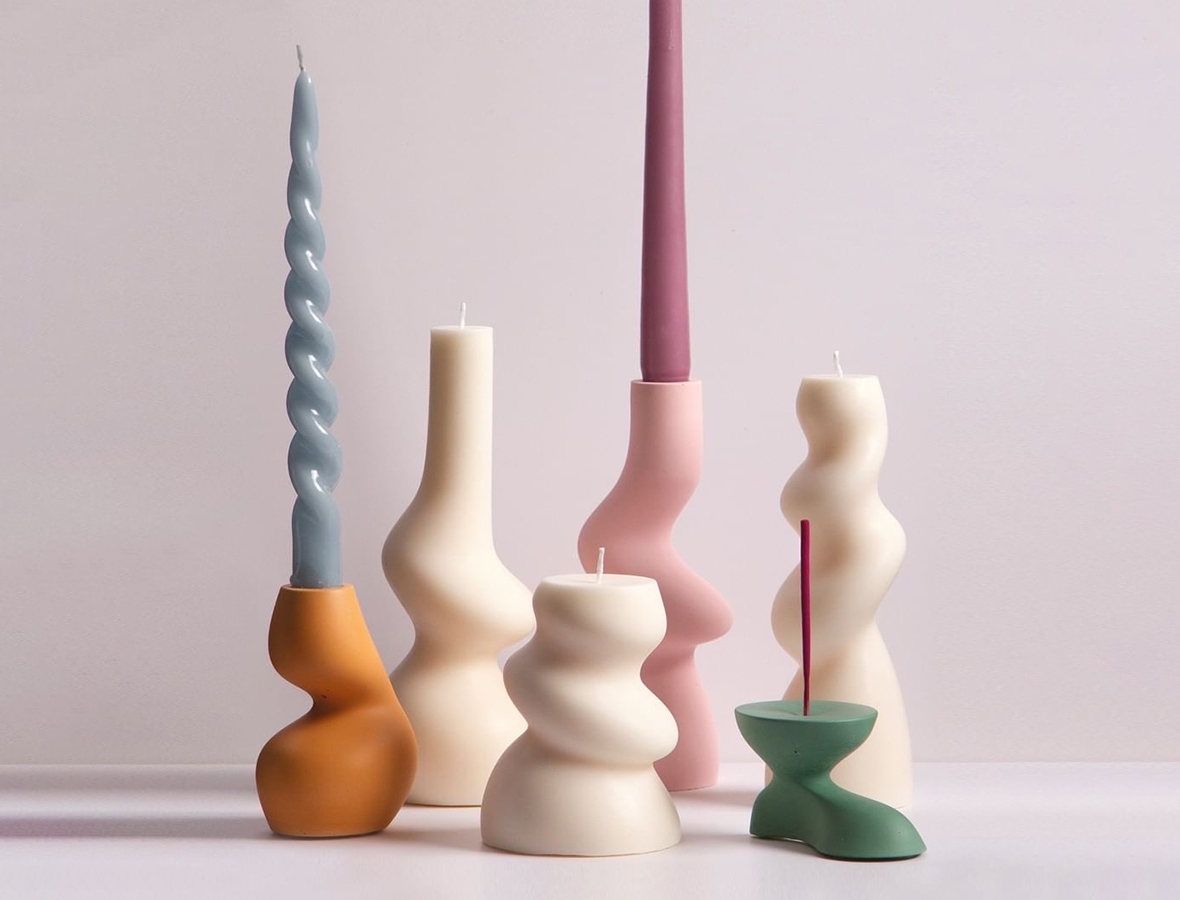 Extra&Ordinary Design
London-based design studio Extra&Ordinary Design creates modern homewares that champion playful, sculptural forms. Inspired by founder Hyunhee Hwang's innovative design background, Extra&Ordinary goods reimagine ordinary home objects, and transform them into one-of-a-kind, creative home accents.
Carley Rudd
Photographer Carley Rudd isn't only a must-follow on Instagram @carleyscamera, she also makes some of our favorite travel-inspired prints. From Venice Beach shorelines, and Saharan Dunes, to the scenic Amalfi coast, Rudd's biophilic prints fulfill our inner wanderlust and bring the beauty of the outdoors in.
Brown and Coconut
Originally holistic lifestyle bloggers, sisters, and co-founders Letisha and Zeena joined forces to create Brown and Coconut – a line of consciously made skincare products with plant-powered ingredients that your skin (and the planet!) will love.
Ciseal
Inspired by founder Nicole Hodson's love of mid-century modern architecture in her home base of Detroit, Ciseal (pronounced "sis-eel") makes sculptural home objects using hand-layered bent wood, sustainably sourced from local birch trees. From a sleek pencil holder to a tablet stand and side table – Ciseal's curvy designs are a modern addition to any room in the house.
Fferrone
Founder Felicia Fferrone's self-named international glassware brand, Fferrone, draws inspiration from European and minimalist design aesthetics to design luxurious tableware. Masters of proportion and meticulous modern details, Fferrone pieces feature innovative designs and expert techniques that bring sculptural appeal to your tabletop.
Happy Habitat
Led by founder and designer Karrie Dean, Happy Habitat makes modern, eco-conscious throw blankets that double as oversized works of art – a beautiful accent when draped over your couch, and an accessory perfect for cozying up. Made using a blend of recycled cotton, locally sourced alpaca, hand-dyed linen, and American wool, every step of Happy Habitat's process is carefully considered.
Jennifer Chong
LA-based photographer Jennifer Chong captures light-filled scenes and landscapes that breathe freshness into your space. Whether you want to relish in lush tropical leaves, get lost in a close up of ocean waves, or delight in a Joshua Tree sunset, Jennifer Chong's eye-catching prints will help transport you.
Jillian Rene Decor
Launched by designer Jillian Carmine in 2012, Jillian Rene Decor's modern pillows and home textiles add graphic pops of color to your space. Pulling inspiration from nature, fashion, and mid-century modern design – Jillian Rene Decor's catalog of goods includes color blocked, graphic mixed prints, and tactile fringe designs that complement any decor style.
mind the cork
Started by designer and self-proclaimed cork aficionada, Jenny Espirito Santo, mind the cork crafts sustainable, design-driven homewares and accessories from 100% natural cork. With conscious craftsmanship, sustainability, and innovation as guiding principles, mind the cork breathes new life into a seriously underrated material, making modern goods that elevate our everyday life.
Dame
The brainchild of sexologist Alexandra Fine and MIT engineer Janet Lieberman, Dame is a sexual wellness brand on a mission to close the pleasure gap – the disparity in sexual pleasure and satisfaction between people with vulvas and cis males. The NYC brand's innovative line of sex toys and wellness products are designed with your pleasure in mind, promising to deepen connections and bring life-changing education to the bedroom.
Tortuga
Tortuga seamlessly blends creativity and next-level craftsmanship to deliver a cool, contemporary aesthetic that'll never go out of style. Led by founder Andrea Hill, Tortuga's modular designs are easy to personalize — allowing you to unlock your creativity and create a style that's truly your own.
Michele Varian
Michele Varian's light fixtures are the perfect blend of traditional and modern aesthetics. Featuring luxurious brass, marble, copper, and steel materials, the NYC brand's range of contemporary table lamps are rife with playful, unexpected touches that make a decorative statement in any room in the house.
SOONNESS
SOONNESS founder and artist Soon Cho started the jigsaw company in 2021 as a means to continue pursuing her passion for art making and has been on a mission to bring the works of fellow artists to puzzlers ever since. The Canadian puzzle brand's Gradient Therapy Puzzles are as beautiful as they are meditative!
Studio Variously
Studio Variously creates luxe, sustainable home furnishings with a purpose. Founded by designer Anjali Purohit, Studio Variously goods are consciously designed to foster cultural connections and pay homage to Purohit's Indian heritage. By partnering with artisan families in India and Nepal, and using natural, eco-friendly dyes and materials, Studio Variously offers ethical design at its finest.
Shopping any of the women led brands on this list?
Share your haul and tag us @designmilk for a chance to be featured on our Instagram!