As of July 4th, Periscope Gallery in Tel Aviv is hosting Zemayesh, an exhibition by Eli Chissik of colorful, artistic furniture from scraps which he has called "wood-con-fusion."
Using raw materials and offcuts from carpenters, the artist creates rich, new hybrid furnishings that cross over from furniture to sculpture. Assembling random MDF plates, colored Formica, and solid wood, Chissik builds texture and paint and layers into graphic elements, which soon become functional objects.
Through personal interpretation, Chissik revives iconic elements characteristics from different periods, and gives an abstract interpretation to the past under names such as "Dada", "Bauhaus" and others.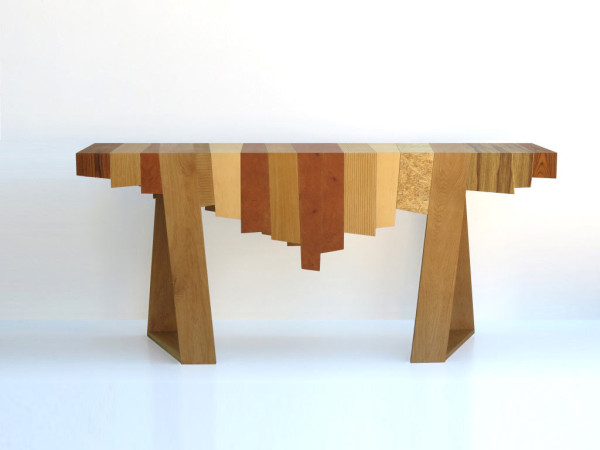 Photos by Efrat Kooper.