If you make something and paint a part of it electric orange, chances are I'm going to love it.
Munich-based designer Nico Goebel is an architect and "maker of things." His Zigzäg Grandma is a new cardboard lamp he designed that comes surrounded by a bright orange metal frame that takes it to a whole new level. The frame bends around the lampshade and is a nice contrast to the natural raw appearance of the cardboard. The single cardboard slices are laser cut and clipped into a filigree metal framework. The cardboard also gives off a nice ambient glow, making this a much softer lamp despite the industrial materials used in its design.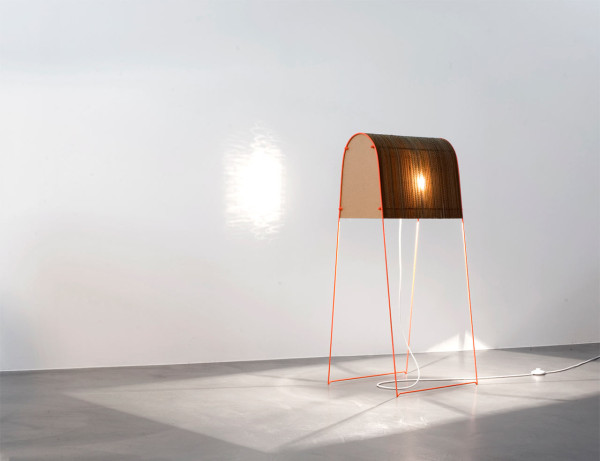 Check out some other lamps in the Zigzäg lighting collection on his website.

Design From Around The Web