ORRIS Perfumery: The Essence Of Los Angeles Bottled Up
A boutique fragrance house opened its first retail space in Los Angeles, California, to house all of its modern and unisex perfumes.
Casa Perfect: A Modern Retail Concept Perfected by David Alhadeff
For the design shopaholics, this fully shoppable, by-appointment-only, midcentury modern home located high in the Hollywood Hills is a dream come true.
Serra, a Store for the Cannabis Cannaseur
Serra is a Portland-based shop that's a high-end cannabis dispensary that prides itself on providing beautiful, minimalistic pipes and accessories.
Bring Your 'Outdoor Voices' Inside This Nolita Shop And Community Hub
Activewear brand Outdoor Voices created a store in NYC's Nolita neighborhood that does double duty as a recreational center for the local community.

Kate Duncan's ADDRESS for the Home
Our store(y) went to Vancouver where Kate Duncan hosted the annual ADDRESS event that took place this past May 25-28, 2017.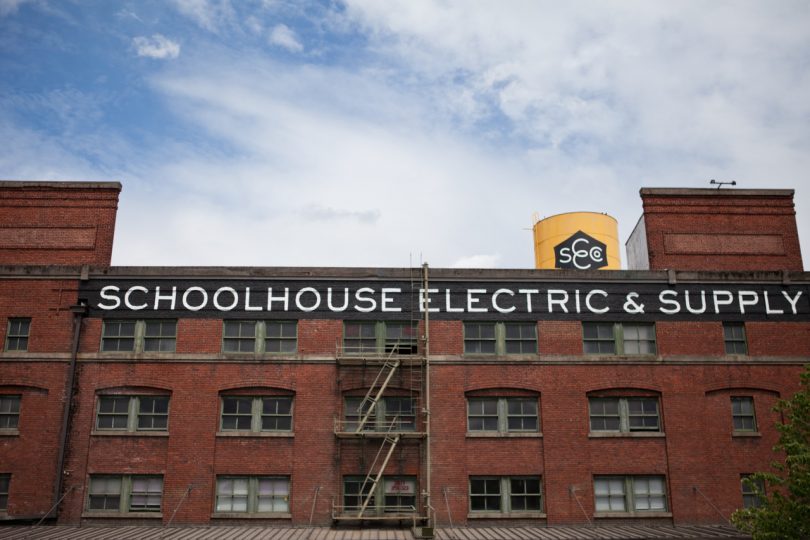 Schoolhouse Electric is Portland's Hidden Gem for Design Lovers
The best kept secret of Portland for all design lovers is a visit to Schoolhouse Electric's brick & mortar store in their expansive, century-old factory.
Yield Design Co Opens Its First Ever Brick & Mortar Shop, Obscura
Rachel Gant and Andrew Deming of Yield Design Co named their brand's first retail store Obscura and it's filled with a curated collection of objects.
A Specialized Graphic Design Bookstore Comes to Brooklyn
After two incredibly successful Kickstarters, designers Jesse Reed and Hamish Smyth opened their new office with a special bookstore addition.
This Venice Shop Is Bringing the Best of Brazilian Design to the West Coast
Sao Paulo native Ana Kozak is bringing the best of Brazilian design to the West Coast at her newly opened store, Le Magazyn, in Venice, California.
Miansai's Hip Venice Location Will Hook You In
The Miami-based brand, Miansai, designed a SoCal space in Venice that reflects its accessories line: minimalist, laid-back, refined.
Elevate Life, Work and Play with Design-Driven Objects from Port of Raleigh
A boutique shop in Raleigh, North Carolina, that's filled with cleverly designed, modern objects you'd enjoy using everyday.
1 Shop, 2 Owners, 60+ Independent Designers: fruitsuper's JOIN Shop in Seattle
Sallyann Corn and Joe Kent of fruitsuper opened up a storefront for JOIN Shop in Seattle that celebrates design, craftsmanship and community.