2021 Year in Review: Where I Work
All year long we tap designers to share their spaces with us to get insight into how and where they work. We're always curious to learn more about designers by dropping into their world to see where they create, their process, and how they function, to help really appreciate their hard work. As we mark the end of the year, we're taking a look back to see all those featured in our Where I Work column in 2021.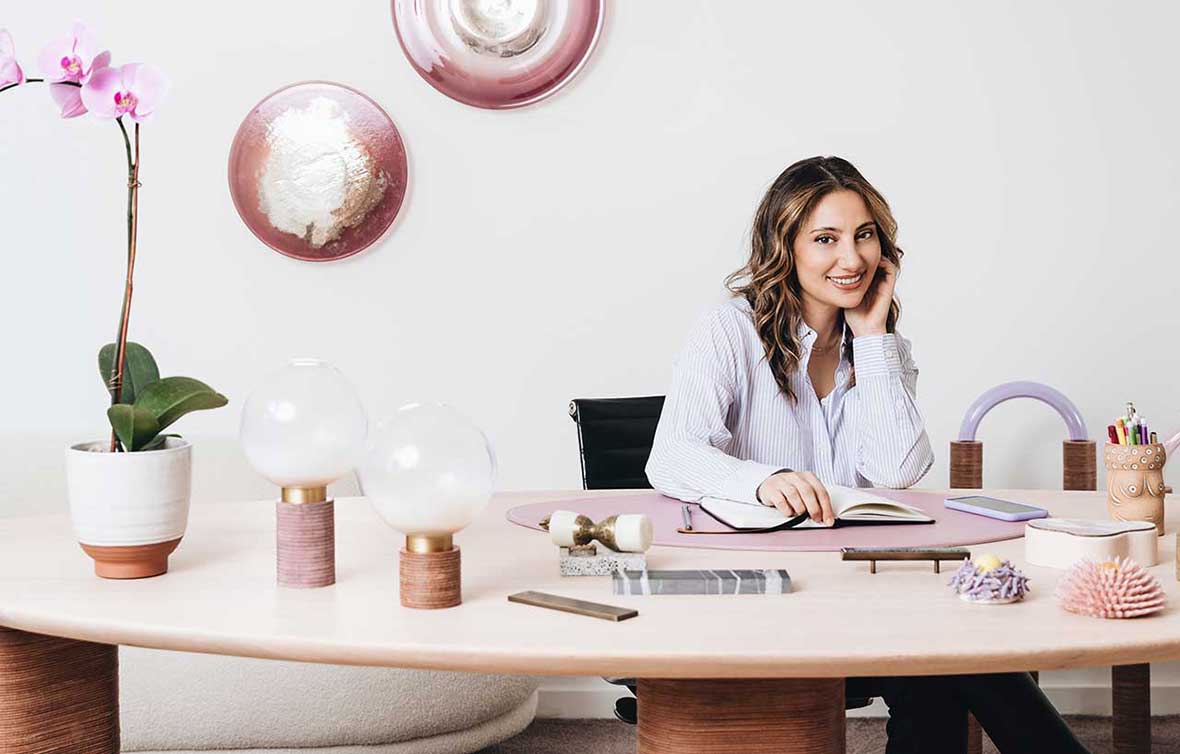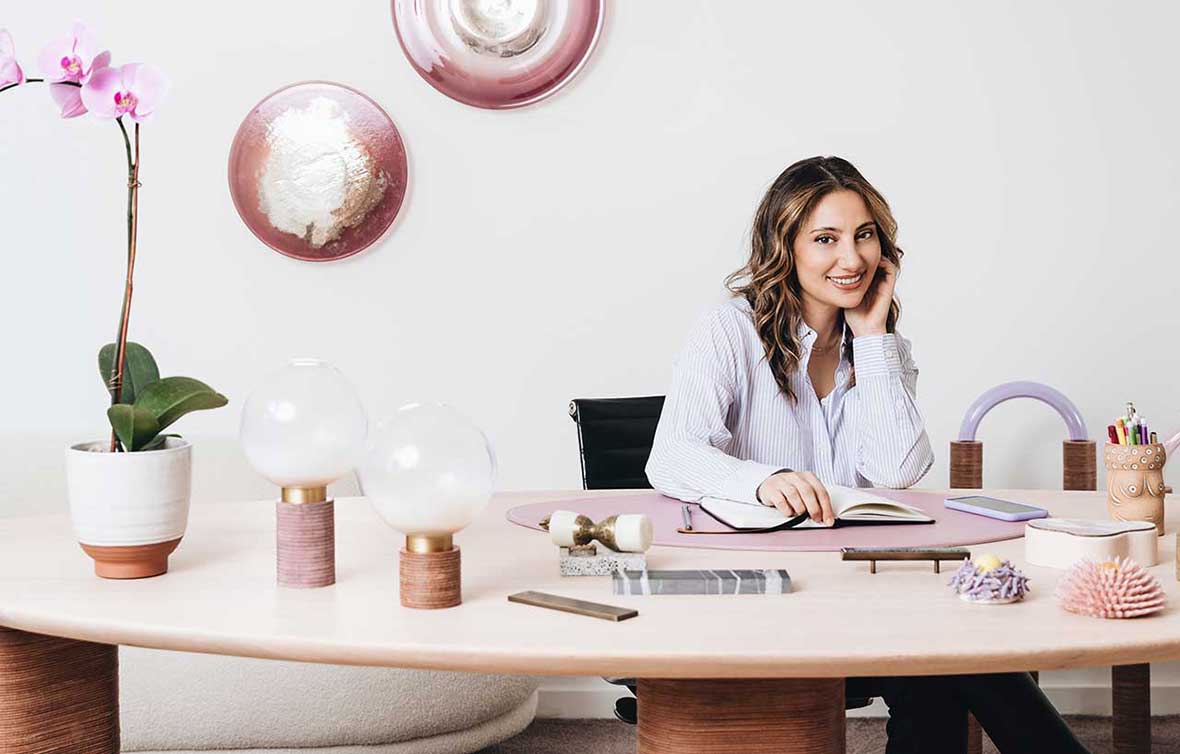 2021 Year in Review: Where I Work
1/1 Photos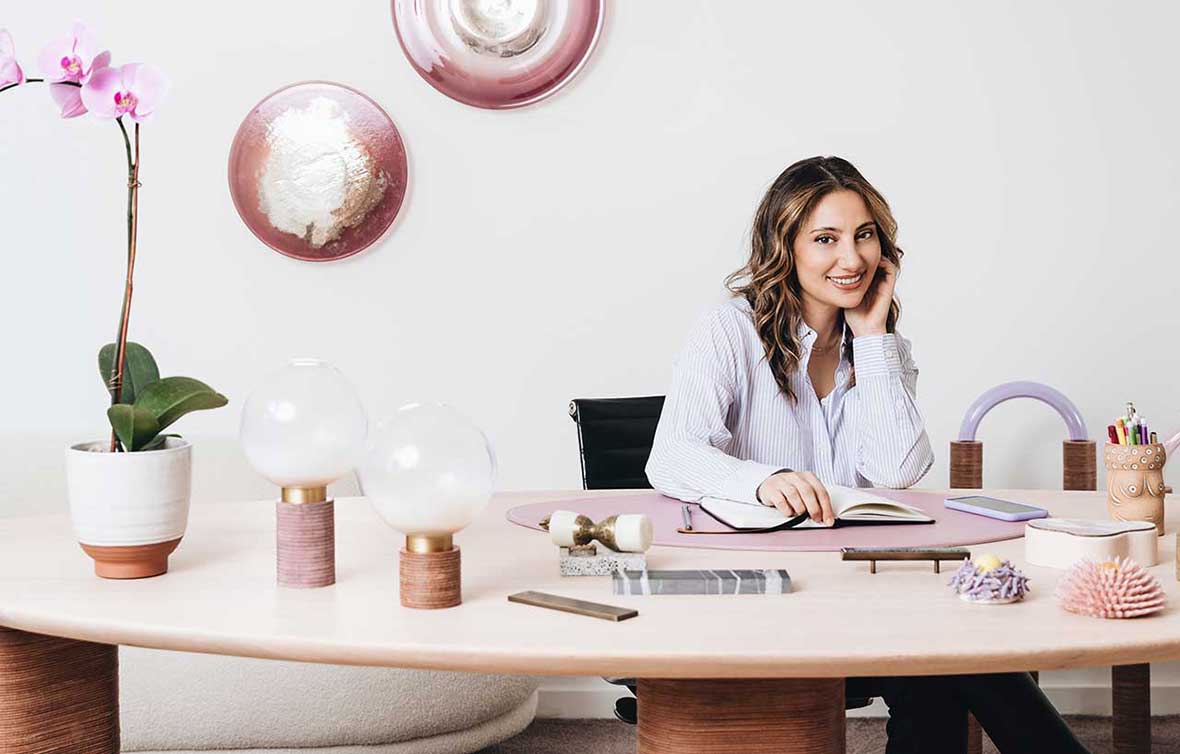 Where I Work: Christina Z Antonio
Born and raised in London in a family of Greek leather artisans, New York City-based artist and furniture designer Christina Z Antonio creates a range of innovative furniture, lighting, and objects from materials including leather, parchment, gemstones, wood, metal, and blown glass. In January, we landed in Christina's Chelsea studio to see where she dreams up her much-coveted works.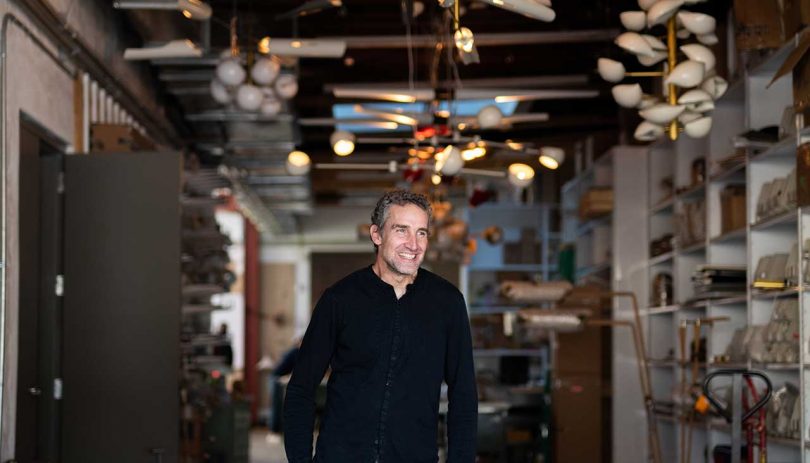 Where I Work: David Weeks 2021
After first checking out New York-based designer David Weeks' studio in 2012, we decided it was time for an update after moving to a new studio in Bed-Stuy. In his Brooklyn studio, he designs and develops a diverse collection, from lighting and furniture, to accessories and his super fun Cubebot® wooden robot toys. To see how things have changed in the nine years since we caught up, we headed to Brooklyn in February to see his new digs.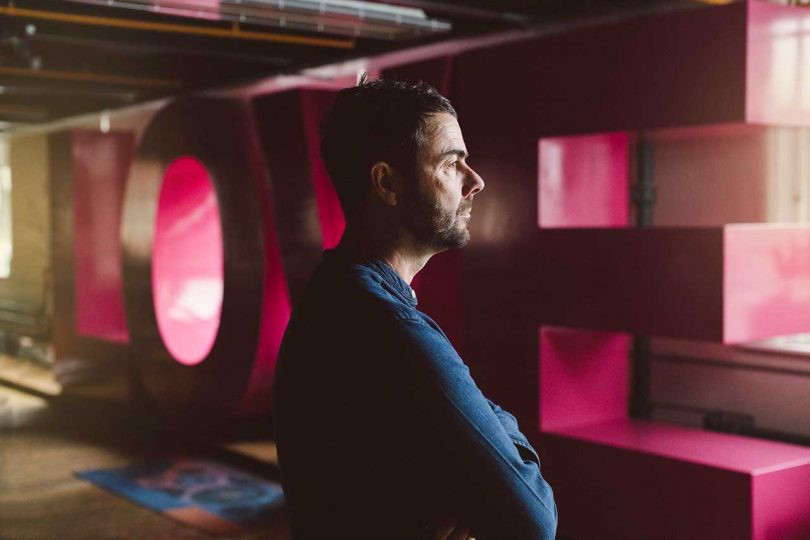 Where I Work: Dave Palmer of LOVE
Dave Palmer is the Executive Creative Director of LOVE, a UK-based creative agency that focuses on storytelling and creating visionary branding, packaging, and advertising for top global brands. Located in Manchester's Northern Quarter in an old Victorian textiles warehouse that's been converted into offices, LOVE is spread over two floors and features a "Victorian-industrial" vibe with playful local humor and cultural references. Plus, there's a revolving door of the employees' dogs and two bars! We had to see it for ourselves, so in March we (virtually) jumped the pond to see the office space that was waiting for all the employees to return to once it was safe post-pandemic.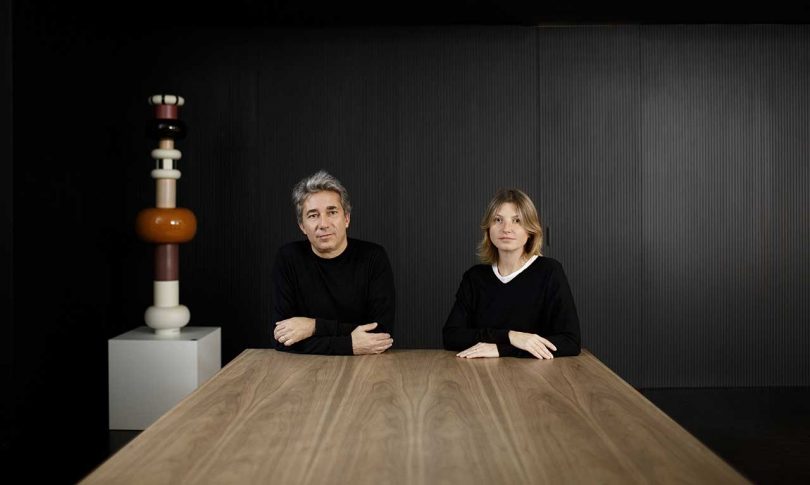 Where I Work: Leonardo and Marzia Dainelli of Dainelli Studio
In April we landed in Milan, right in the Brera district, home to Dainelli Studio. Founded by designers and architects Leonardo and Marzia Dainelli in 2007, the practice designs interiors for private and public spaces, as well as collaborating with noted home furnishings brands, like Arketipo, Fendi Casa, Fratelli Boffi, Gallotti&Radice, Gebrüder Thonet Vienna, Londonart, and Mogg, to name a few. The duo had recently gone back to the office after lockdown, sharing their refined studio which boasts a chic black and white color palette with neutral tones added as accents. The partners shared the welcoming setup designed to feel like a living room, along with how they work in the space.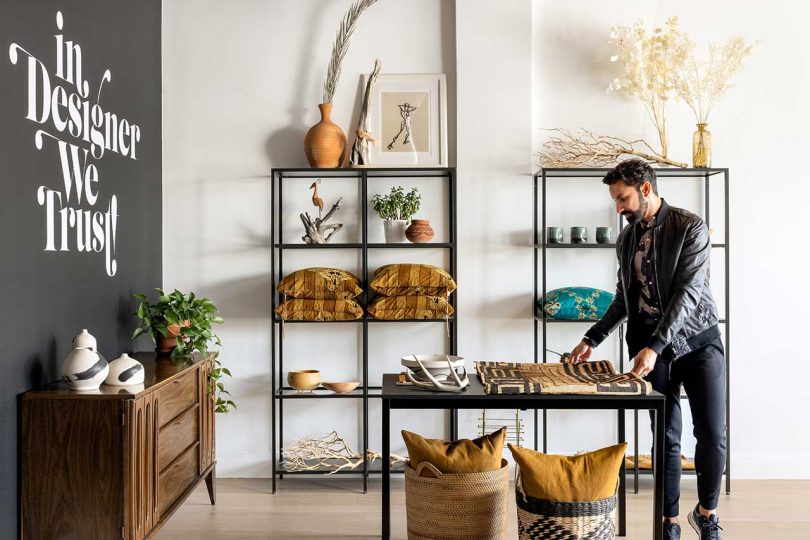 Where I Work: Aly Velji of Alykhan Velji Design
For over 14 years, Principal Designer Aly Velji has run his eponymous boutique design firm, Alykhan Velji Designs, in Calgary, Alberta, specializing in both residential and commercial design. Velji's firm has perfected a timeless aesthetic by seamlessly merging modern and classic elements and bringing their clients' visions to life. This time, he became the client in order to design his firm's new headquarters. For May, we went north to Canada to learn more about Velji, his practice, and his new residential-inspired office space.
Where I Work: Daniel Lantz of Graf Lantz
Holger Graf and Daniel Lantz founded Graf Lantz in Los Angeles in 2009, taking inspiration from Holger's German heritage and Daniel's passion for Japanese aesthetics. The unconventional home + lifestyle brand, known for updating and reimagining classic styles using durable and sustainable merino wool felt and quality leather, creates an ever-expanding line of practical and functional objects for the home and office, tech accessories, and all kinds of bags + totes for every occasion. June landed us in their Silver Lake studio as Daniel Lantz showed us around to see how and where their designs come to life.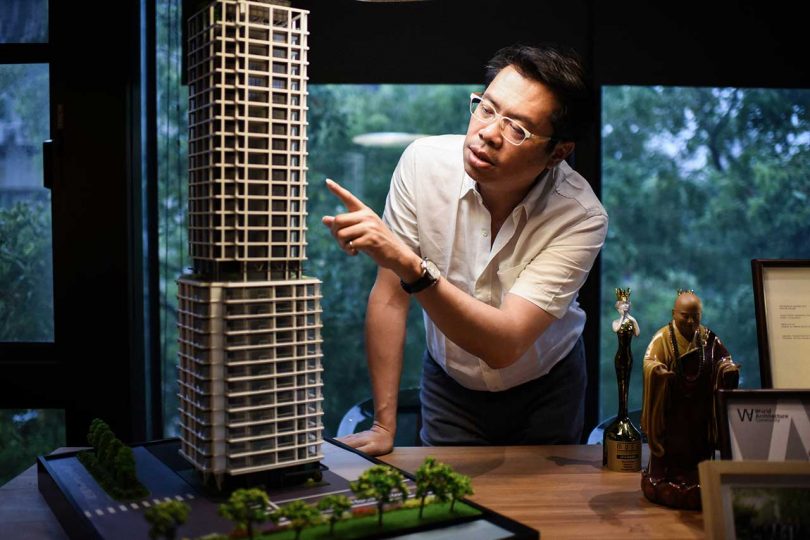 Where I Work: Keng-Fu Lo of Chain10
Back in July, we met up with Keng-Fu Lo, an architect and managing director of Chain10 Architecture + Interior Design Institute, in the Lingya District of Taiwan. The award-winning firm delivers innovative, cutting-edge projects with a focus on nature and wellness, all sustainably minded and offering key connections between people and their environment. Lo shared more about the space, which he designed, with views of the Kaohsiung Port, a green garden on the garage's roof, and an extensive book collection lining the walls.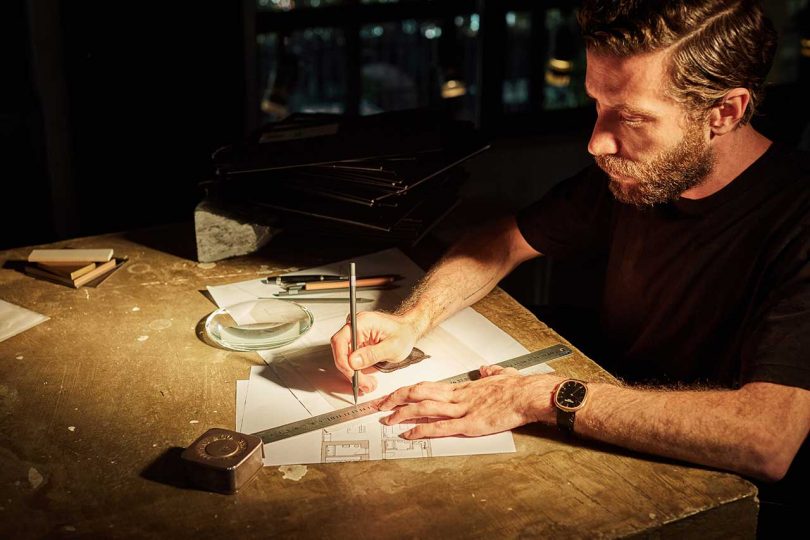 Where I Work: Enis Karavil of Sanayi313 Architects
Enis Karavil is creative director and co-founder of Sanayi313 Architects, a multidisciplinary studio he launched with his brother, Amir, in Istanbul, Turkey in 2015. After studying interior design at Inchbald School of Design in London, Enis enlisted his brother's business expertise to form both their accessories brand, as well as their architecture and design studio, Sanayi313 Architects. For August, Enis brought us inside their industrial studio, formerly an auto repair shop, to see how he works.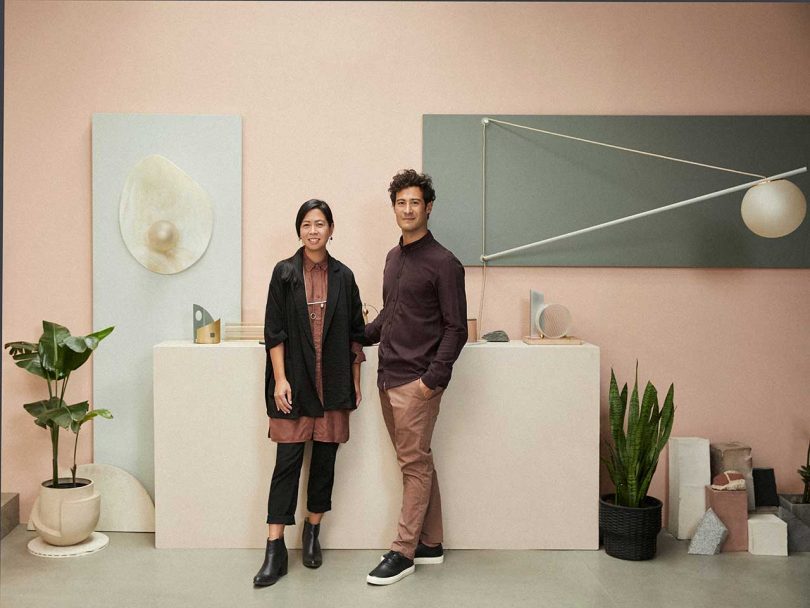 Where I Work: Ladies & Gentlemen Studio
Ladies & Gentlemen Studio, founded in 2010 by Dylan Davis and Jean Lee, bring a thoughtful approach to their array of products, including jewelry, small objects, lighting, and furniture. The Brooklyn-based pair met while studying industrial design and went on to form their studio where they create work that continues to inspire a sense of curiosity and wonderment. This past September had us visiting their Brooklyn studio to get a taste of their space and design process.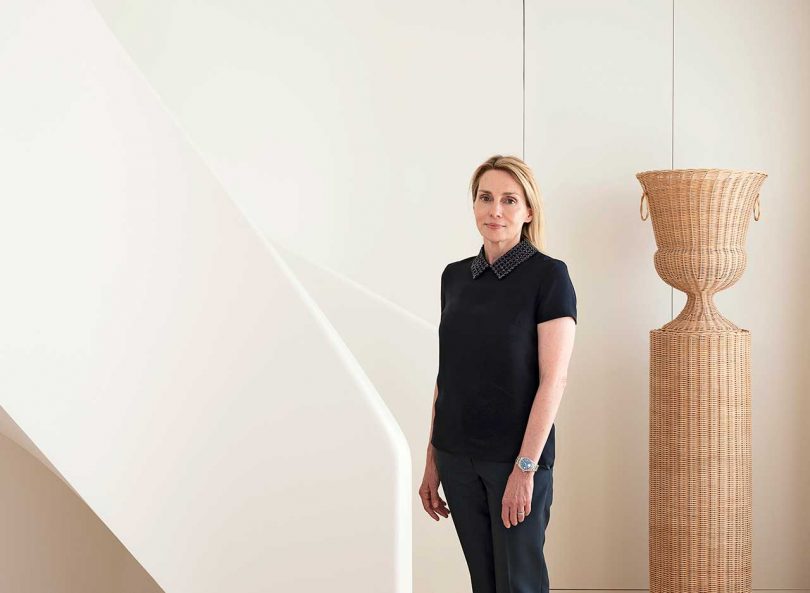 Where I Work: Isabelle Dubern-Mallevays of The Invisible Collection
In October, we (virtually) landed in Paris to see where Isabelle Durbern-Mallevays has been living and working during the pandemic. The Invisible Collection co-founder had to get creative about her workspace once travel to her London place stopped. That meant carving out a cozy space to focus in her open, light-filled Parisian flat. She shared how she brings it all together and stays inspired while staying in one place.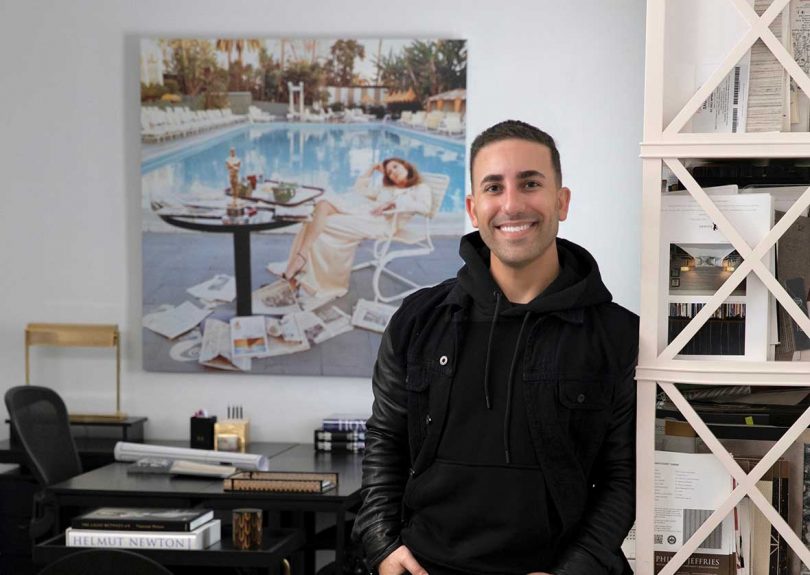 Where I Work: Ryan Saghian
Ryan Saghian is a not-quite 30-year-old interior designer who founded his eponymous firm at the ripe age of 21, launched a couture furniture line in 2014, opened a flagship showroom in Los Angeles in 2016, collaborated with Bijou on his own wallcoverings collection in 2018, released his SoHo dinnerware in 2020, and most recently, created a collection of rugs in 2021. His highly sought-after aesthetic of old Hollywood glamour meets modern millennial keeps him and his staff of six busy with high-end residential and hospitality projects. In November, we went to Los Angeles to see his newly designed office on Robertson and 3rd to see more about his work style and creative space.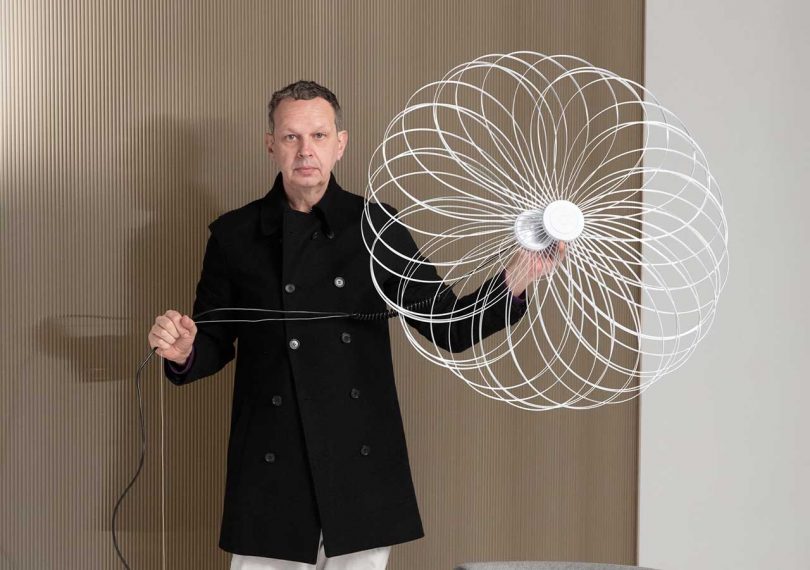 Where I Work: Tom Dixon
For the last Where I Work of 2021, we had to check out Design Milk favorite Tom Dixon and his headquarters, The Coal Office, in London's King's Cross. He designed his studio and offices, in addition to his showroom, flagship shop, and restaurant, all in one location, where his unique lighting, furniture, objects, candles, etc. are on prominent display. The British icon shared about his design process, how it changed during the pandemic, and a bit about his expansive London compound.