We featured Maziar Behrooz Architecture's shipping container studio several years ago and since then they've become MB Architecture and have continued on working with shipping containers. One of their latest projects involved designing a media and technology classroom for students at Bard College with a $100,000 grant. Due to the limited resources, they explored stacking two pairs of budget-friendly shipping containers to form the 960-square-foot Bard Media Lab.
Another cost saving measure was prefabricating the building off-site in a factory and then delivering it to its tree-surrounded location. It was fully operational in half a day!
The Lab will be used by different departments over time so it was important to make the interior flexible for various needs.
A large pivoting garage door was installed to allow performances to be held with the main interior space being used as the stage.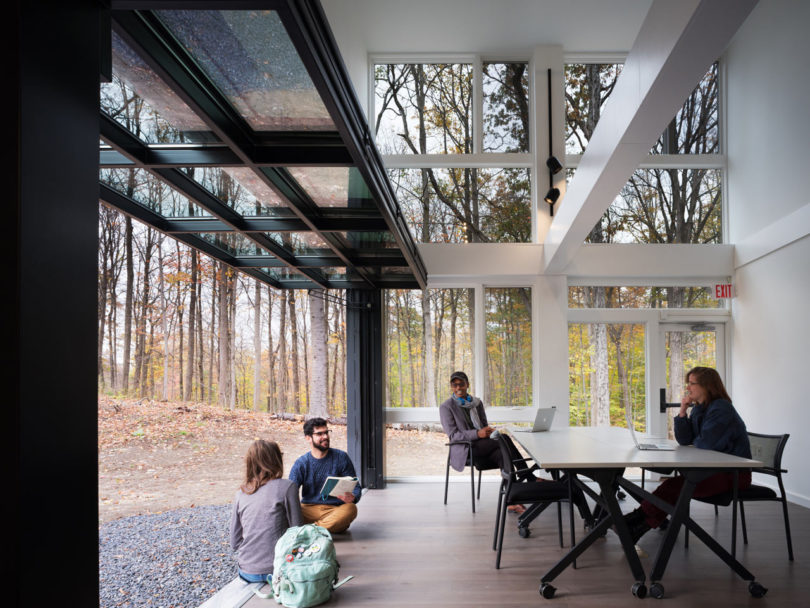 Windows were placed on the ends to visually enlarge the space while filling it with daylight.
And if you're not in need of a media lab but love the idea, they use this same shipping container configuration in their Insta House, which comes as a two bedroom, two bathroom, prefabricated house.
Photos by Matthew Carbone.