A 1960s Ettore Sottsass Apartment Reconstructed in Milan
A 1960s Ettore Sottsass Apartment Reconstructed in Milan
1/12 Photos
2/12 Photos
3/12 Photos
4/12 Photos
5/12 Photos
6/12 Photos
7/12 Photos
8/12 Photos
9/12 Photos
10/12 Photos
11/12 Photos
12/12 Photos
The Triennale Milano recently opened a permanent exhibition dedicated to iconic Italian designer Ettore Sottsass. Sala Sottsass, located at Palazzo dell'Arte, consists of a reconstructed version of Casa Lana, a private Milanese residence designed by Memphis Group founder Sottsass in the 1960s. In addition to Casa Lana, various exhibitions and events are being held to celebrate the designer's works and ideas. The exhibition is now open to the public thanks to a donation by Sottsass' widow, Barbara Radice Sottsass. For more information on Casa Lana, visit triennale.org.
The exhibition shows the core of the original apartment featuring a wooden structure with built-in sofas arranged in a U-shape in order to create a private place to talk or listen to music. Above the seating is a series of integrated shelves for storage, along with perforated screens that allow light through. In Domus in 1967, Sottsass described how the spaces around the core were optimized for different purposes and by doing away with corridors, "a little piazza is created, where one can move and meet."
Today Triennale Milano is giving the world a wonderful surprise: the faithful reconstruction of a part of Ettore Sottsass's Casa Lana, a 'room within a room' that Triennale has dismantled and reassembled exactly as it was, thanks to the assistance of Iskra Grisogono of Studio Sottsass and to conversations with the family of the original owner. Milan is now home to an authentic time machine, created by one of the international geniuses of the twentieth century.
– Stefano Boeri, President of Triennale Milano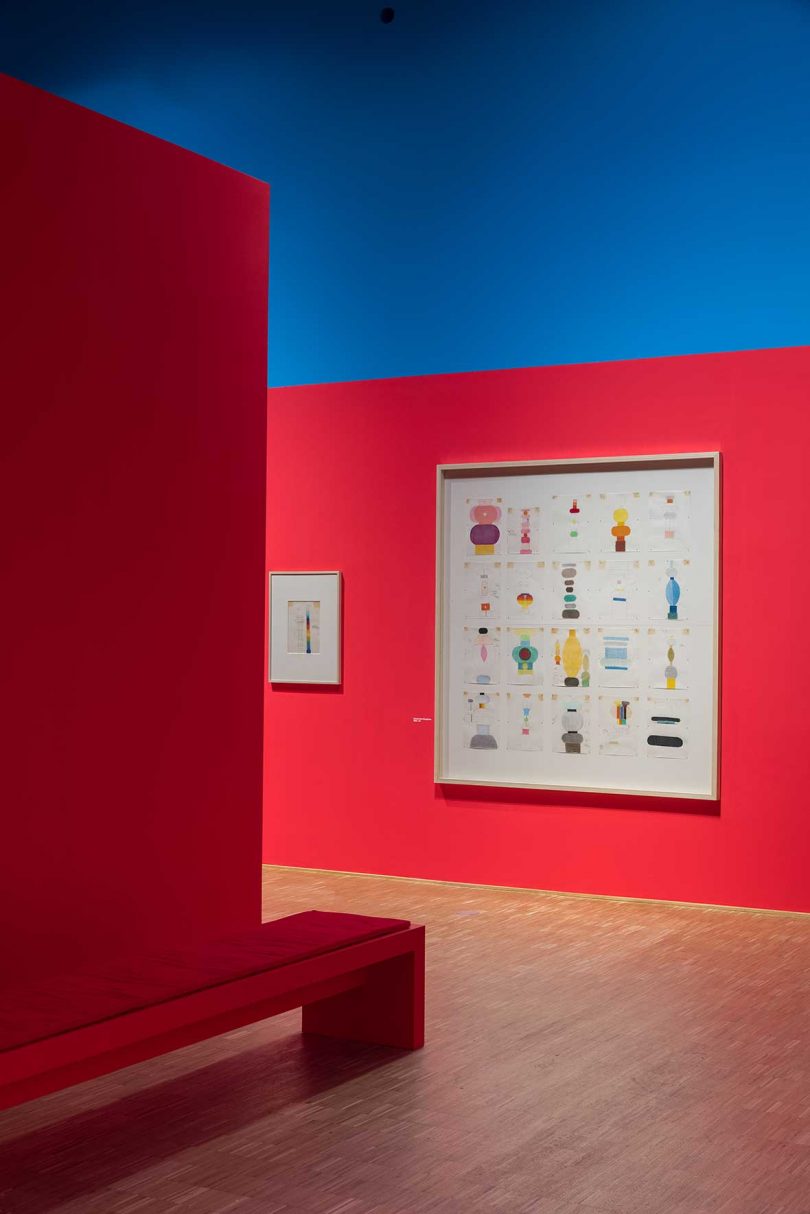 Photos by Gianluca Di Ioia.