Located in a suburb of Melbourne, Australia, is a double fronted cottage that wasn't working for clients of MODO Architecture so they brought the firm in to help. The homeowners enjoyed spending time outdoors but the original house wasn't designed for that. To give them what they wanted, MODO decided to create an entirely new structure instead of extending it from the back and connecting the two volumes with a central hallway, or tunnel, hence its name, the Tunnel House.
The new living space opens up to the garden and now allows sunlight to penetrate the previously dark interior. A new central courtyard was created between the new and old structures, adding to the natural light inside while giving the owners additional outdoor space.
The project concept consisted on four elements – the original front house, the tunnel, the new pavilion, and the voids. The new space houses a kitchen, pantry, dining room, living room, bathroom, and laundry. On either side, they installed massive glass windows and sliding doors that seem to disappear when looking through them. When open, the lines between indoors and out disappear.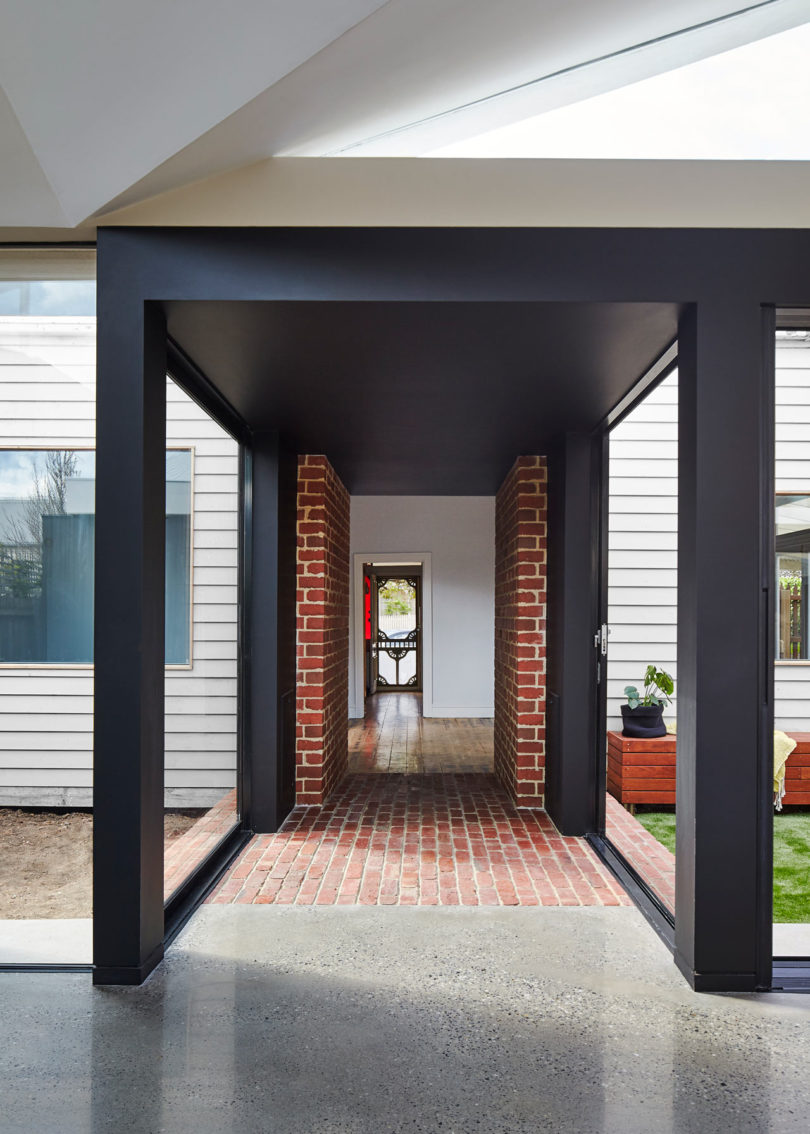 The tunnel bridges the two separate spaces and makes way for the courtyard. The tunnel is clad in salvaged brick and sliding glass doors which open up to expand the interior to the courtyard.
Photos by Peter Bennetts, courtesy of BowerBird.

Design From Around The Web