A Minimalist Montreal Loft Renovation by Future Simple Studio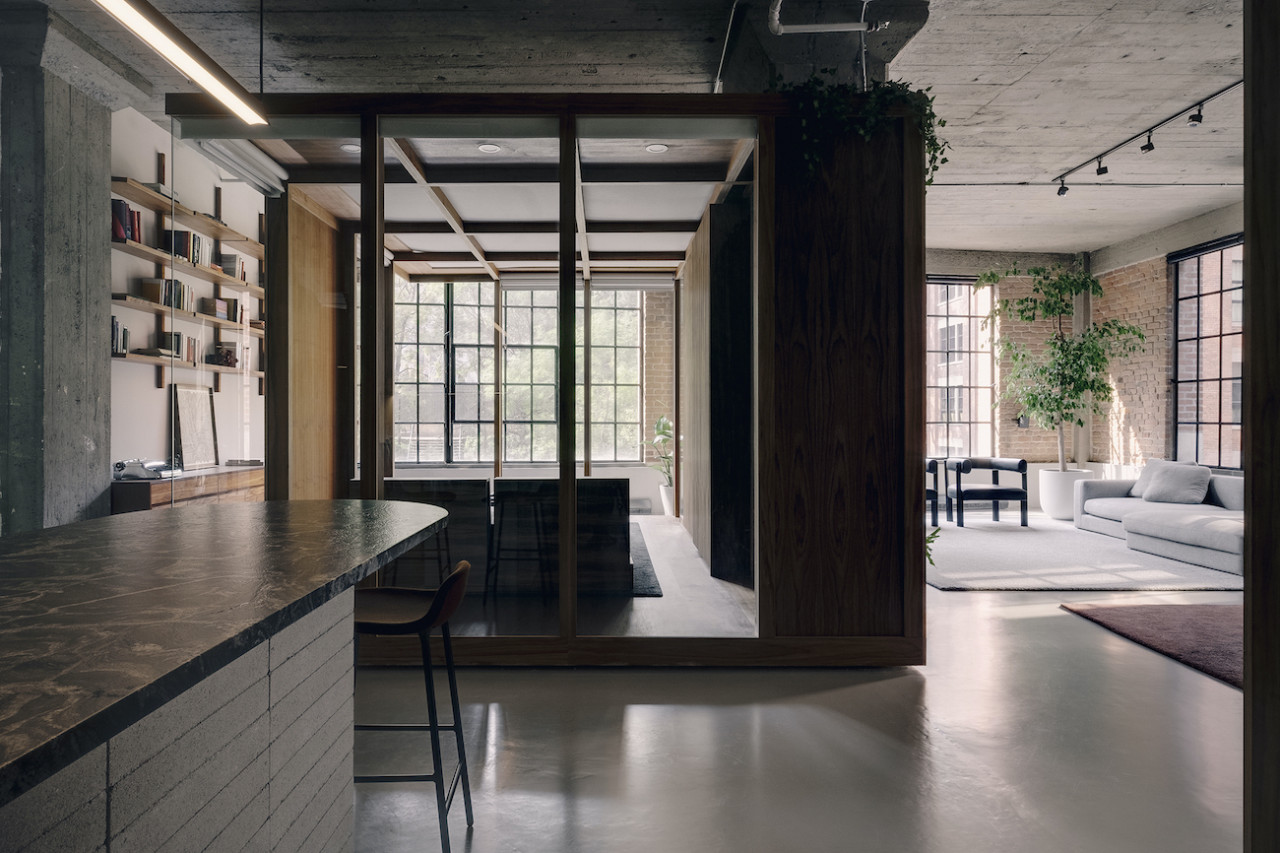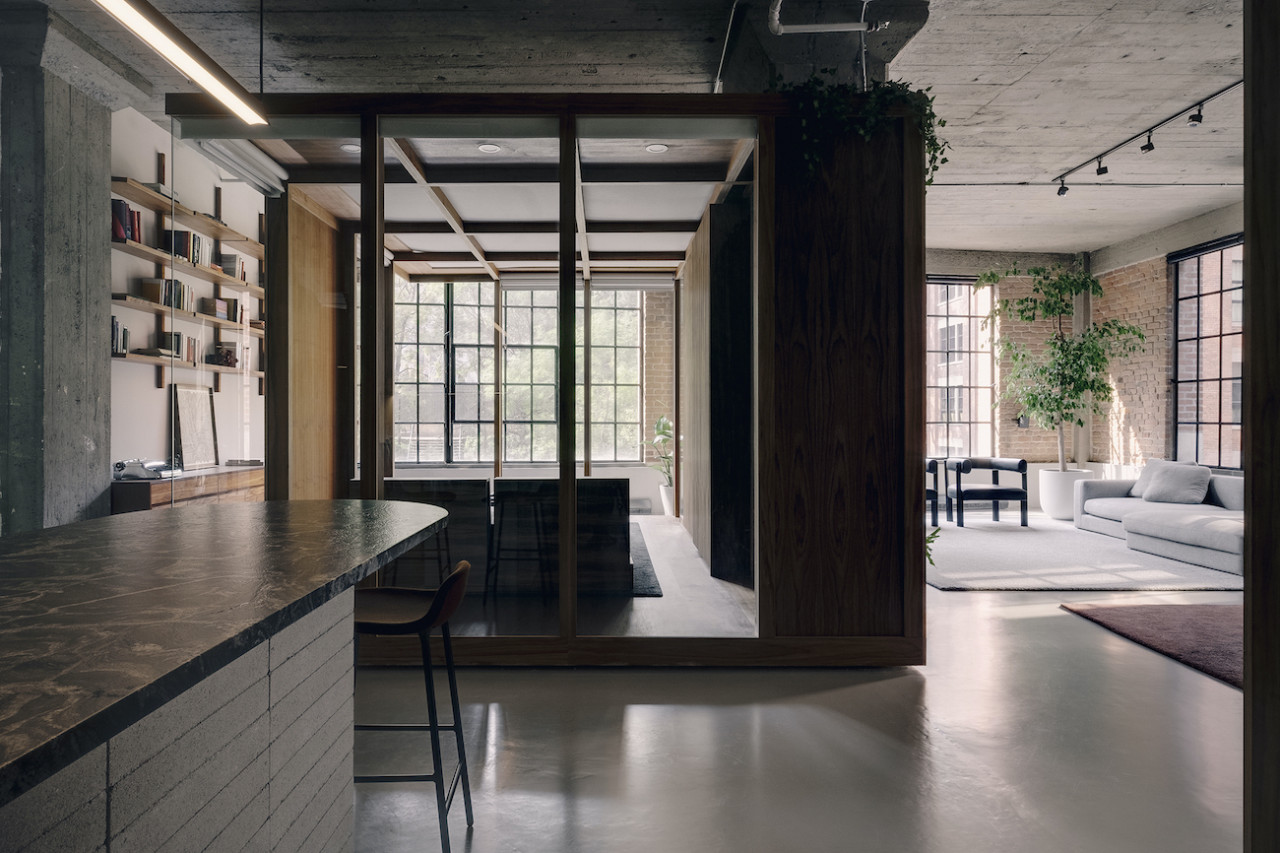 A Minimalist Montreal Loft Renovation by Future Simple Studio
1/21 Photos
2/21 Photos
3/21 Photos
4/21 Photos
5/21 Photos
6/21 Photos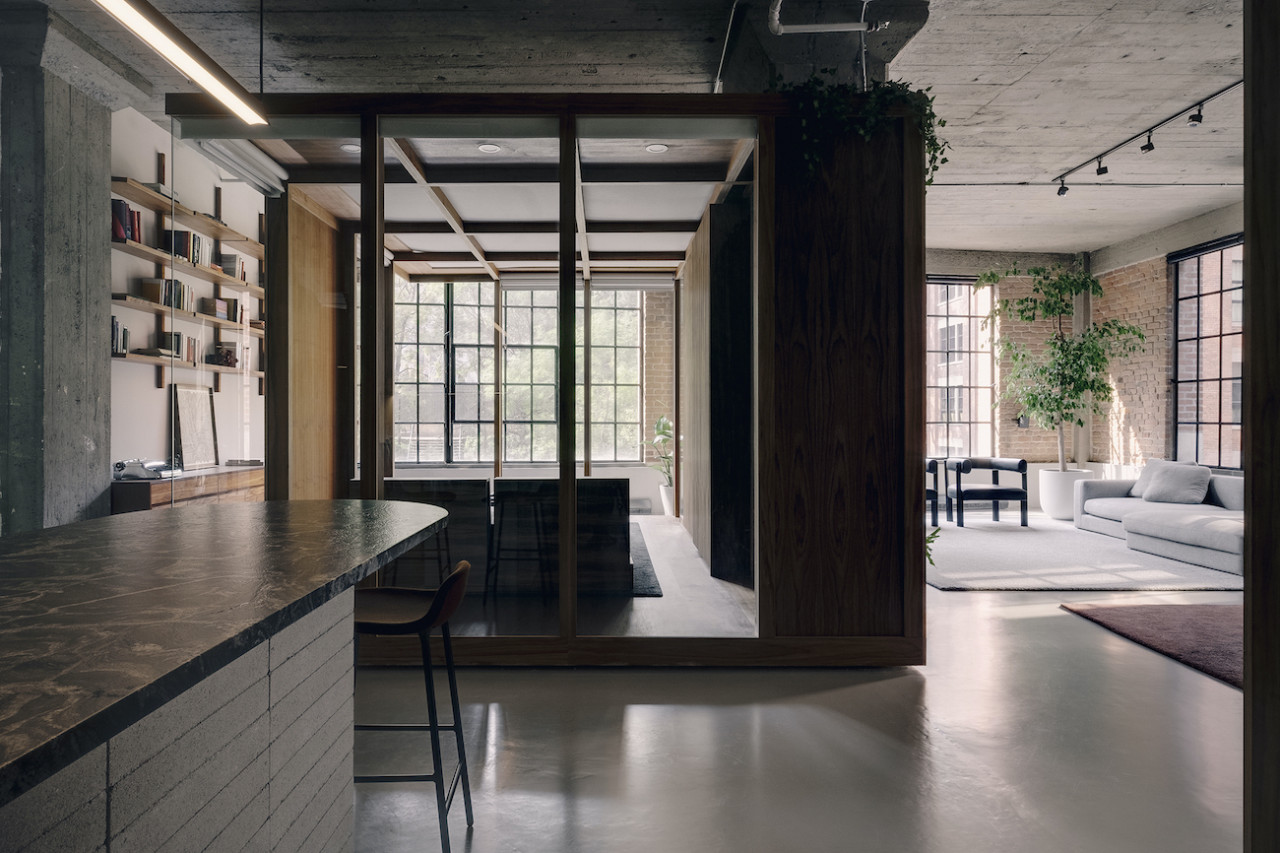 7/21 Photos
8/21 Photos
9/21 Photos
10/21 Photos
11/21 Photos
12/21 Photos
13/21 Photos
14/21 Photos
15/21 Photos
16/21 Photos
17/21 Photos
18/21 Photos
19/21 Photos
20/21 Photos
21/21 Photos
Montreal Loft Renovation is a minimal home located in Montreal, Canada, designed by Future Simple Studio. The loft within the hundred year-old heritage building was redesigned to accommodate family living while celebrating the building's industrial origins.
The resulting design is guided by a simple yet elegant concept: a box within a box. Two adjacent glazed volumes function as bedrooms, thoughtfully arranged within an open floor plan layout with the kitchen, living area, dining, study and reading areas fluidly bordering the periphery.
The volumes are outfitted with automated blinds to provide privacy when needed, playfully creating a dreamlike atmosphere that evolves with the changing light and shadows throughout the day. Bespoke built-ins and furniture were custom made by the studio, maximizing space while integrating with the original character of the building.