Working in collaboration with ENJOYWORKS, ERI SUMITOMO ARCHITECTS designed a small wooden House in Hayama, Japan in an area surrounded by rich greenery. The minimalist facade clad in vertical wood boards disguises an intriguing interior that features a curved 'curtain' made of acrylic panels and hemlock grids that add a slight division between the public and private spaces.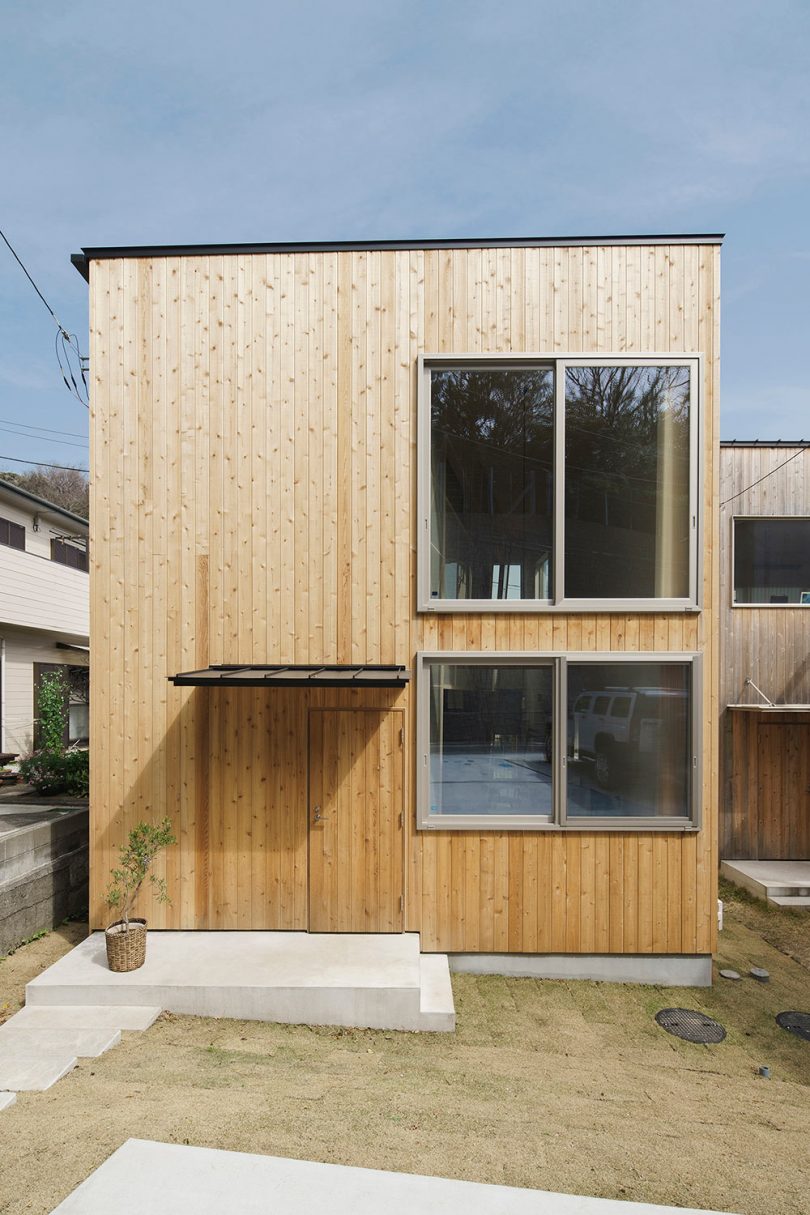 The main floor incorporates a partial double-height ceiling with the curtain above that crosses the interior north to south with a tilt towards the ceiling. Several windows were cut out of the curtain allowing connection to the floor below while still providing privacy with the translucent panels.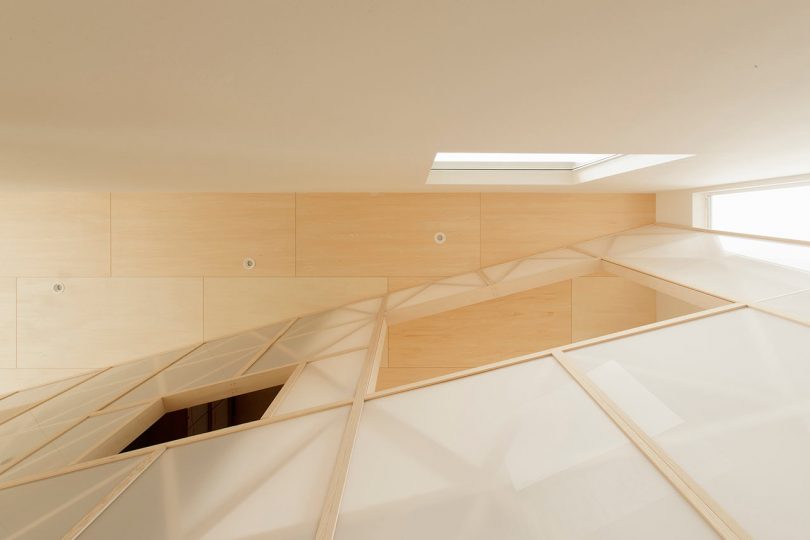 During the day, the panels appear white but at night light passes through making the entire house feel like a lantern.
Photos by Takashi Okamoto.