There is a breathtaking exhibition of Dan Flavin fluorescent light sculptures from the 60s and 70s at David Zwirner Gallery in New York City right now. This article features none of them.
There are two problems with photographing Dan Flavin's works. First, cameras CANNOT handle the exposure confusion of shooting a light bulb directly. I was told the gallery accomplished the images on its website by taking multiple exposures and expertly photoshopping them together.
The second problem is that a photograph of a Dan Flavin sculpture is ALWAYS cropped too tight. Minimalism in general, and the work of Dan Flavin in particular, is a 50/50 balance between the physical object and the space around it. These are not Renaissance paintings that lock your eyes in a gold frame, but quiet objects that encourage your eyes to wander off the "canvas" to notice the world around you in a new way. Unfortunately, because Flavin's work is not camera-friendly, the only way to capture "the world around them" is to exclude the actual works from the images. So I did.
What follows is a photo essay of my favorite blank white walls in the current exhibition. If you want to see the sculptures themselves, check out the exhibition website. And if you want to see both of those things at the same time, you have to do it in person (address below).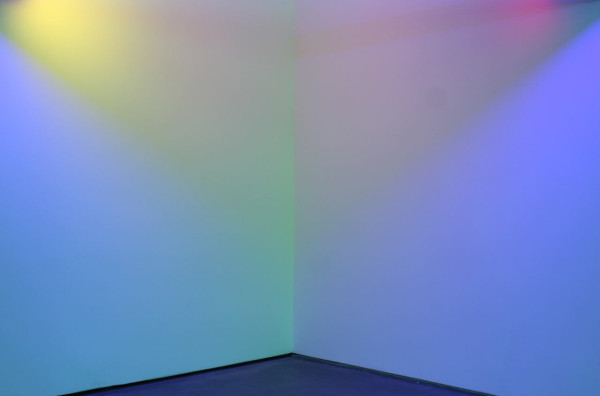 What: Dan Flavin: Corners, Barriers and Corridors
Where: David Zwirner Gallery, 537 W 20th St, New York, NY
When: September 10 – October 24, 2015
Photographs by the author, courtesy David Zwirner Gallery, NYC.