10. An 11-Foot-Wide Row House in Brooklyn by Office of Architecture
Little House. Big City. is a renovation project by Office of Architecture located in Brooklyn, New York, that's a row house that spans a mere 11-feet-wide and after years of living with it the way it was, the owners decided to renovate and expand it so they could stay in the neighborhood they've grown to love.
9. The Kumaon: A Minimalist Hotel Hidden in the Himalayas Offers More Than Just Incredible Views
Hidden away high above in the Himalayas, The Kumaon is a minimalist hotel designed by architect Pradeep Kodikara and Jineshi Samaraweera of Zowa Architects that offers its guests an unparalleled, immersive experience in nature.
8. A Modern, Monochromatic House in Nir Am, Israel
A modern slash industrial house designed by Zarta Studio, with SHTAIGMAN in charge of the minimalist, monochromatic interiors that incorporate raw materials, like concrete, wood, and metal.
7. When Tiny Is More Than Enough: The Monocabin in Rhodes, Greece
Tiny isn't often the word you want to describe your vacation rental but at the Monocabin in Rhodes, Greece, tiny is more than enough.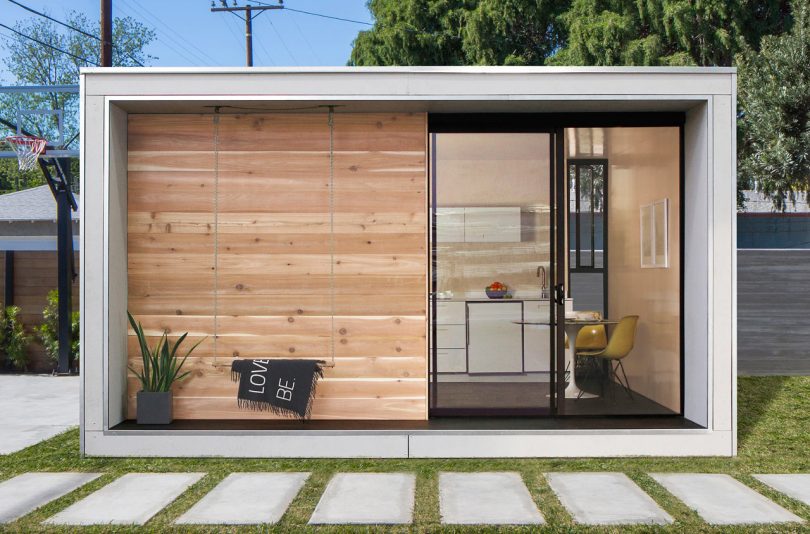 6. Plús Hús Is a 320-Square-Foot Flat-Packed Home by Minarc
Minarc has thrown their hat into the ring with their answer to California's housing crisis – the Plús Hús – tiny houses that are 16′ x 20′ detached private units that are completely customizable allowing the buyer to use them for personal use or to turn into a rental.
5. Live That Luxe Life in a Shipping Container from Cocoon Modules
Athens, Greece based container architecture startup Cocoon Modules has partnered up with natural mattress brand COCO-MAT to renovate old shipping containers and turn them into ideal modern dwellings for nomads, emergency housing, or people looking for a weekend home.
4. A Cozy Flat in Odessa Designed for a Student by Fateeva Design
Working with just 17.3-square-meters (approx. 186-square-feet), Fateeva Design created the perfect studio apartment for a student in Odessa, Ukraine.
3. Nest by Airstream: A Modern Fiberglass Travel Trailer
The innovative Nest by Airstream jumpstarts a new era for the recreational vehicle brand focusing on forward-thinking design that optimizes function.
2. The Morpheus Hotel by Zaha Hadid Architects: The World's First High Rise Exoskeleton
The Morpheus hotel in Macau, which is designed by Zaha Hadid Architects, is so intricate and complex that the photographs look like renderings rather than completed architecture.
And the most popular architecture post of 2018 is…
1. A 1950s Micro Apartment Is Renovated for Modern Times
Located in Fitzroy, Melbourne, Australia, George is a 28 square meter micro apartment that was renovated by J-IN with a monochromatic color palette and plenty of storage.