Bjarke Ingels Group, aka BIG (notorious or otherwise), have a propensity for creating wonderfully puzzling design solutions exploring the relationship between detail and scale. Their latest project, The Twist, begs the question: Is it architecture, art…or both?
The Kistefos Sculpture Park in Jevnaker, Norway, hosts the largest collection of sculpted art in Northern Europe, an apt site for The Twist, an enormous architectural contortion of aluminum panels spanning the distance over the Randselva River, joining the north and south river fronts of the park. Inside the 15,000-square-foot structure, guests are invited to explore a naturally illuminated gallery with panoramic views on the north side, alongside a tall, dark gallery with artificial lighting on the south side.
Our proposal for a new art museum acts like a second bridge in the sculpture park, forming a continuous loop across both riverbanks.
– Bjarke Ingels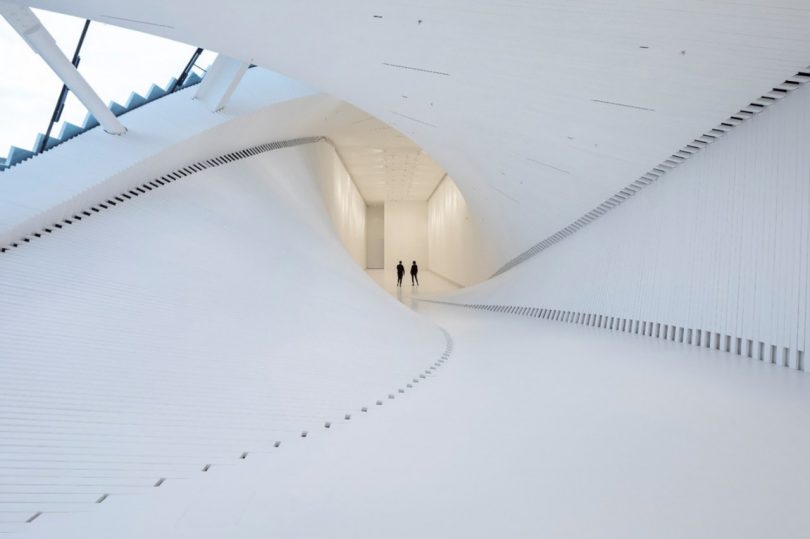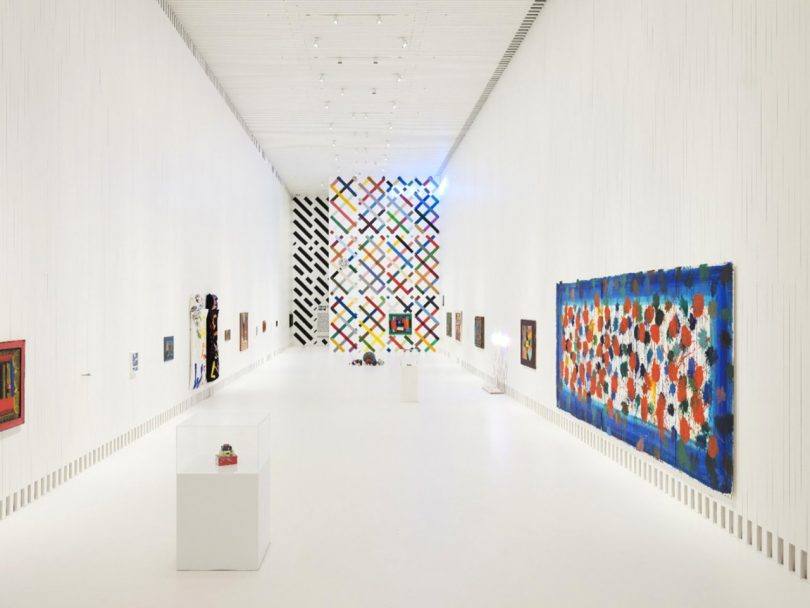 The 60-meter bridge is now open to museum guests, with the hopes this new architectural destination, alongside plans for future exhibitions including the works of artists like Martin Kippenberger, Albert Oehlen, Christopher Wool, Ed Rusha, and Damien Hirst, may result in a doubling of attendance for 2020.
For further information about The Twist and Kistefos Museum, check out their site.