Both rooted and inspired by nature, Biophilia is a collection of four vessels created by Stoft design studio and ZolArt. Each piece represents a step in the growing process of a plant, and is purposefully unlike each other. Despite their different appearances, each piece can be stacked inside each other, resulting in endless configurations.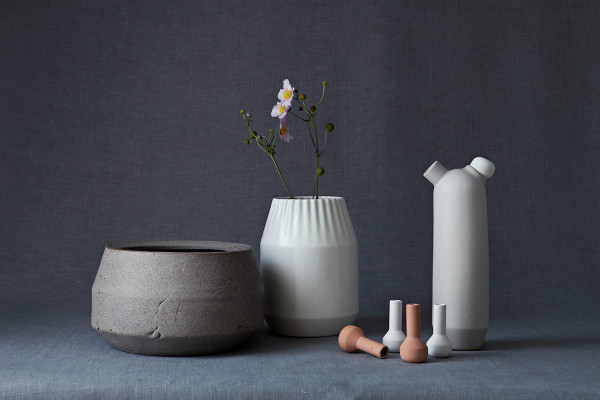 The vessels represents a stage in the life cycle of a plant, from seed to full bloom. Each have a vastly distinct look, but with an underlying common form. Capsula is the chamotte stoneware bowl that represents the seedpod, where the plant begins. Petalis is a sheer porcelain vessel that looks like it's blooming. The pitcher, named Truncus, has branches, which also symbolizes how today's craftsmanship and ceramic production splits in different directions. Lastly, the smallest object is Spore, a small earthenware vase that is meant to take root elsewhere.
Photos by Ulrika Kestere.