We saw two new pieces from TREKU released in January at IMM Cologne, the Bost Shelving System and Gau Side Tables, both designs a harmony of form and function. Bost is the first collaboration between TREKU and Yonoh, a Valencia-based design studio, while the Gau Side Tables are the work of designers Silvia Ceñal and Ibon Arrizabalaga.
The multifunctional Bost shelving system brings together wood and metal in a piece of furniture that works well at home or in the office. Yonoh designed the system to meet their studio's three criteria: simplicity, innovation, and originality. Half of the piece was created digitally and the other half through trial and error with the furniture itself, all in an attempt to design an easy-to-understand product that's easy to work with. Use one piece for a small space or start combining pieces for a larger space, Bost is a workhorse that manages to remain attractive no matter the configuration or choice of finish. Clothing display, bookshelf, media center – the sky is the limit!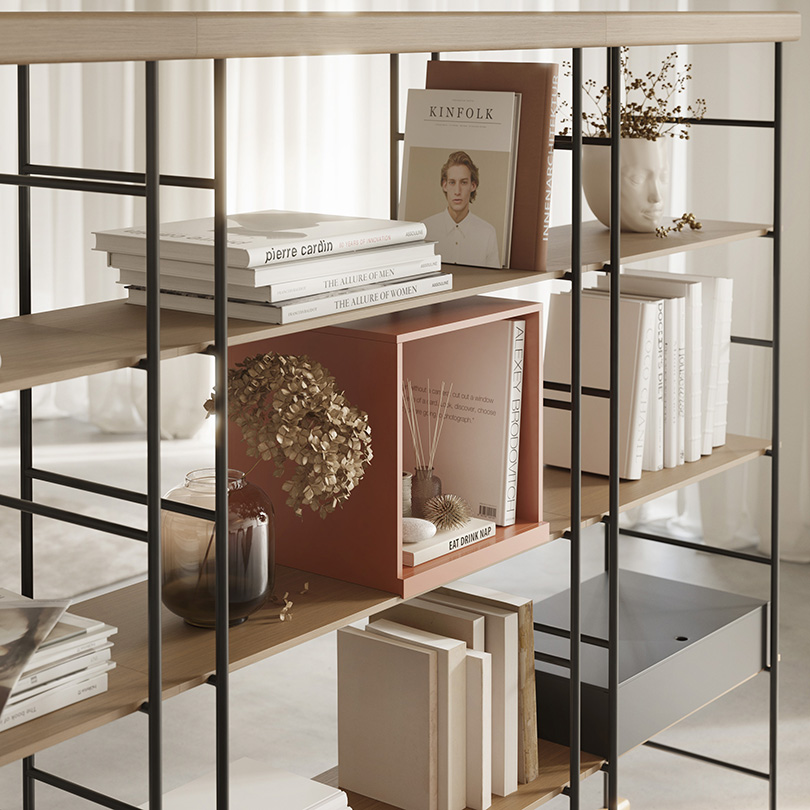 Designers Silvia Ceñal and Ibon Arrizabalaga created the Gau side tables to be simple and elegant. Ceñal has been freelancing for years, while Arrizabalaga founded TREKU where he remains head of the product design team. Gau is available in three heights that can be grouped together with one another or used individually, each table is made unique through the selection of wood and finish. Another widely adaptable piece, use Gau as a side table, coffee table, or even a nightstand. It's a complementary piece of furniture that adds its own flavor to TREKU's line of modulars as the company continues to broaden their portfolio.
Photos by MITO.