Bottle Humidifier is a minimalist design created by Seattle-based designer Yeongkyu Yoo for 11+. Similar to its smaller variation, the full-sized version utilizes an ultrasonic nebulizer to create mist, and will automatically shut off when it detects that water levels have depleted. Produced in polycarbonate and ABS, the transparent portion has qualities similar to glass without the drawback of shattering or cracking.
The humidifier has a capacity of 440ml, and can create approximately 30ml of mist per hour, enough to fill any personal space, whether it be the bedroom, office, or living room. Power is supplied through a USB cord extending out of the top portion of the humidifier, and can be used in conjunction with any USB input such as a laptop or USB power outlet.
Bottle Humidifier is outfitted with a small LED light sensor that softly indicates its operating status to the user. Even when not in use, the aesthetic of the humidifier allows it to integrate itself into any environment. The ultrasonic nebulizers and filters are available to purchase separately for replacement.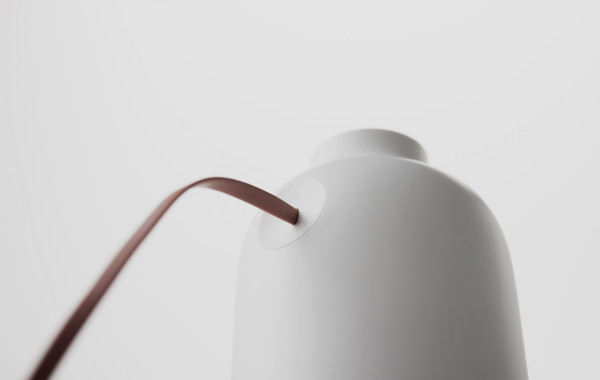 Design From Around The Web