Calling All Curves – 12 Curvy Home Decor Objects to Style at Home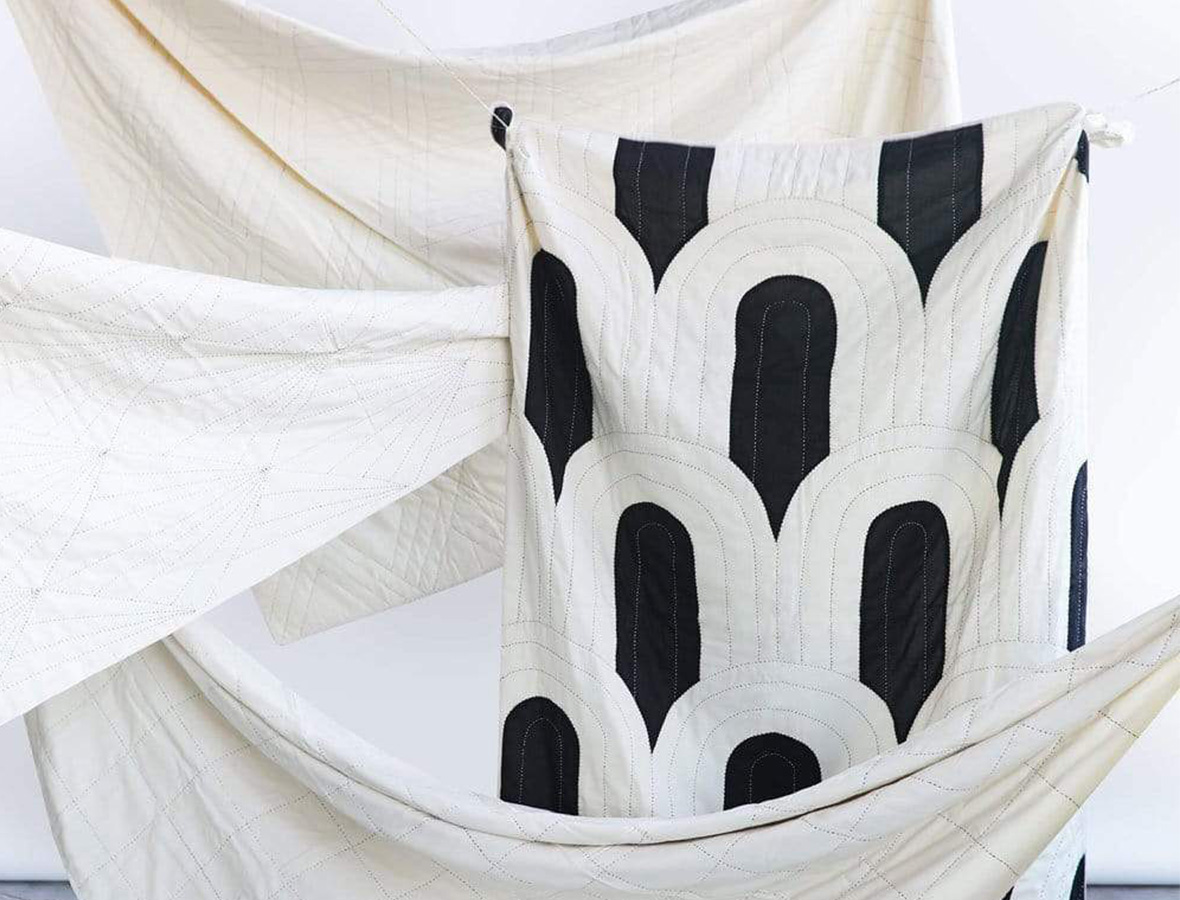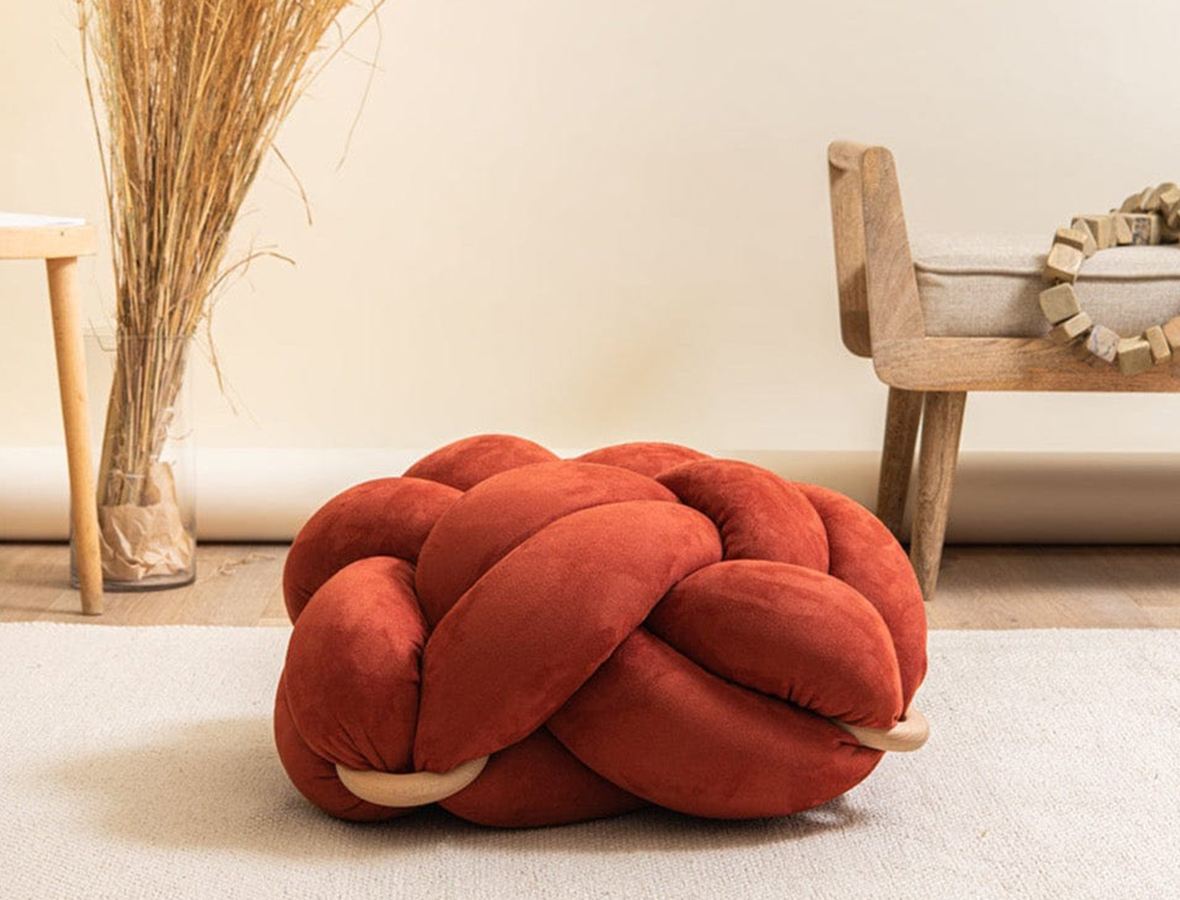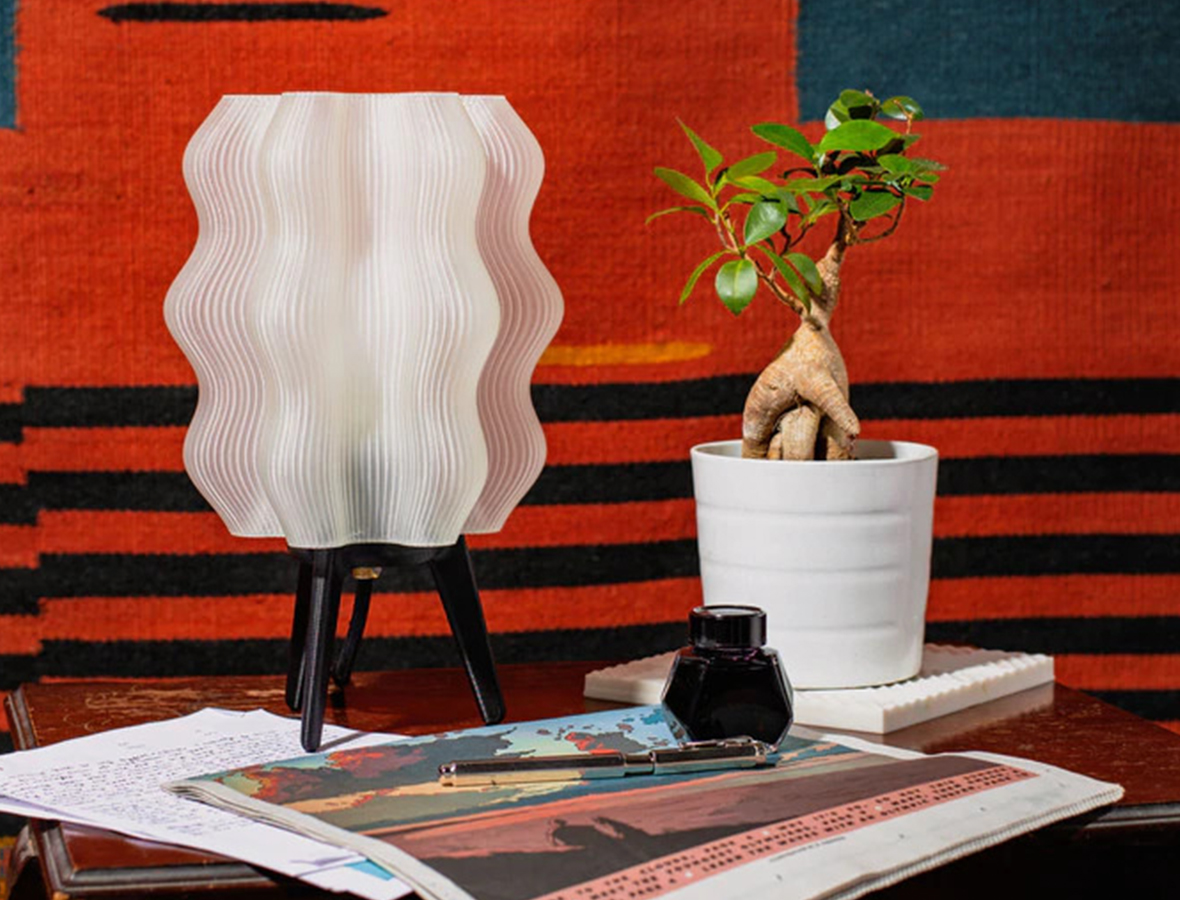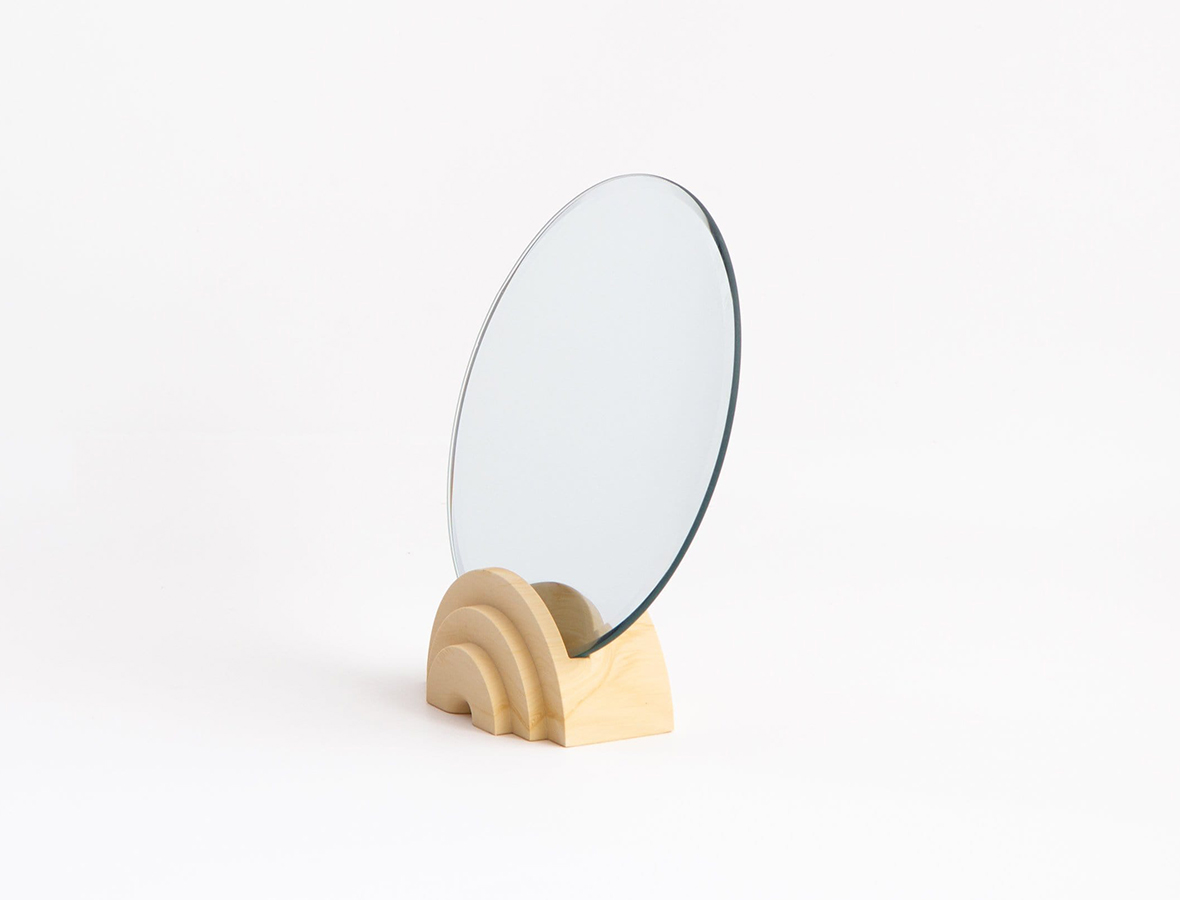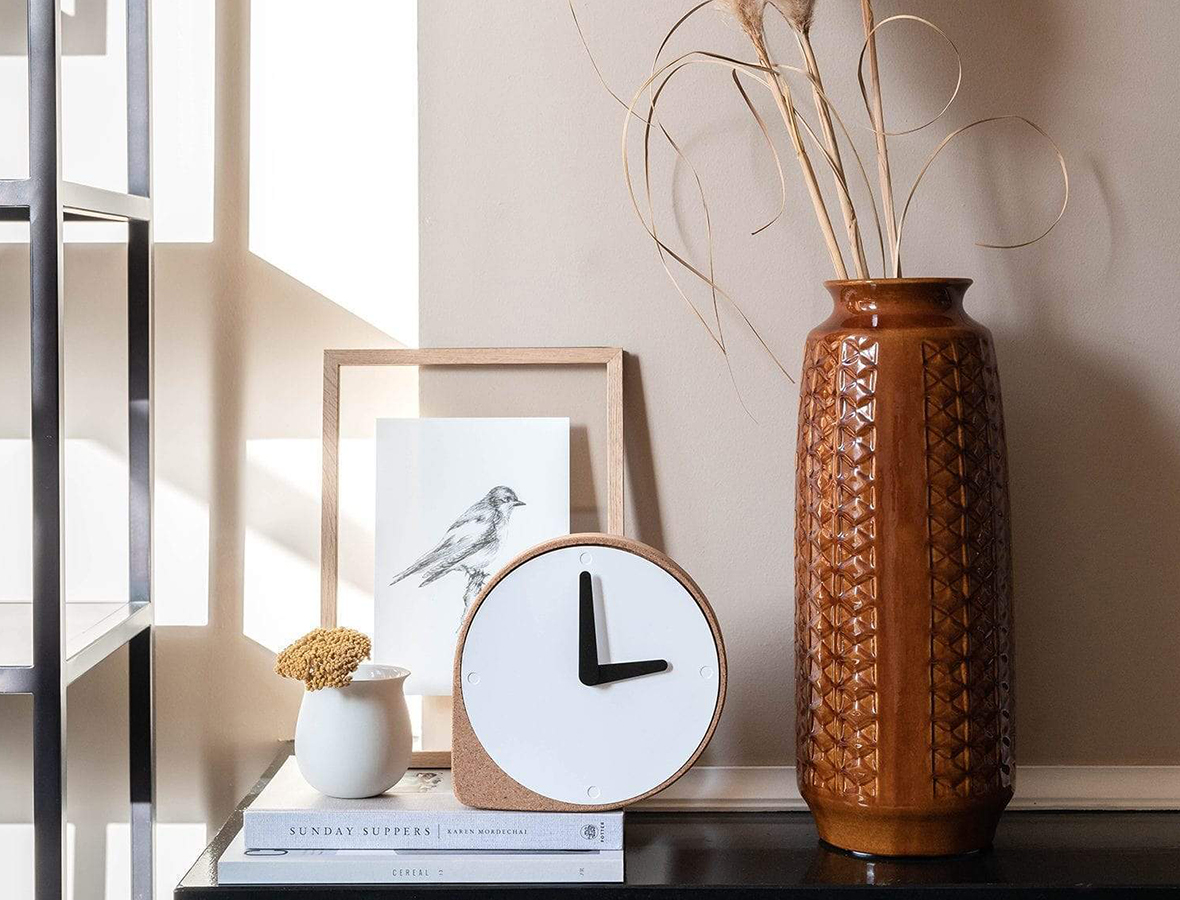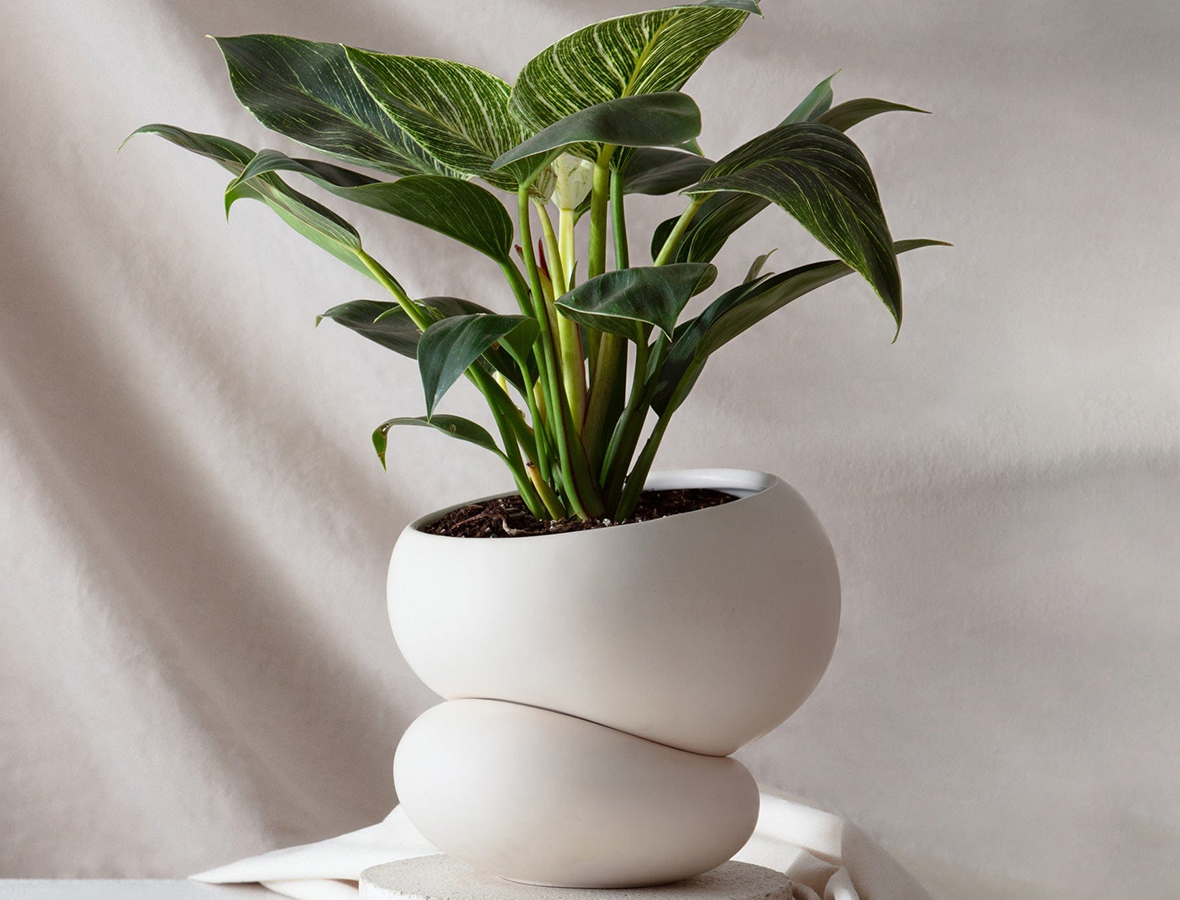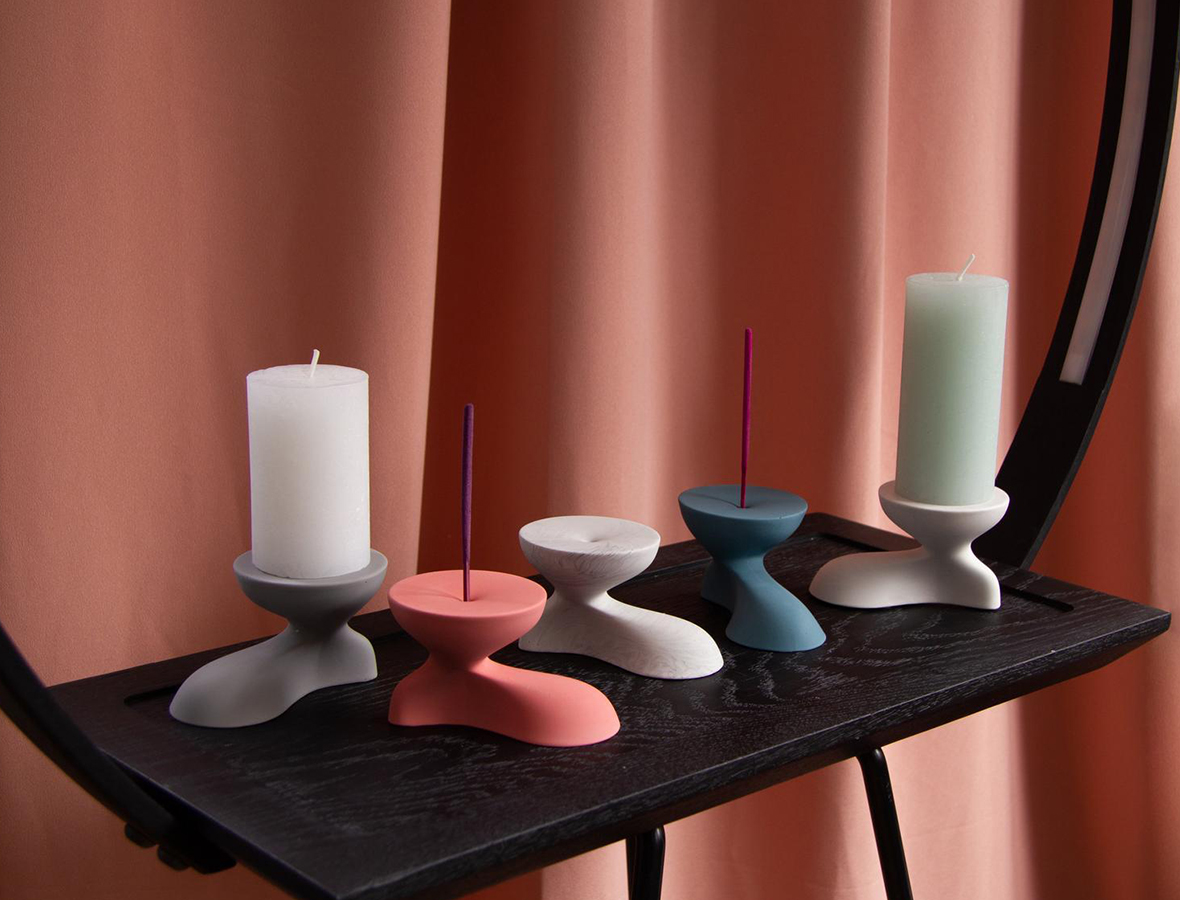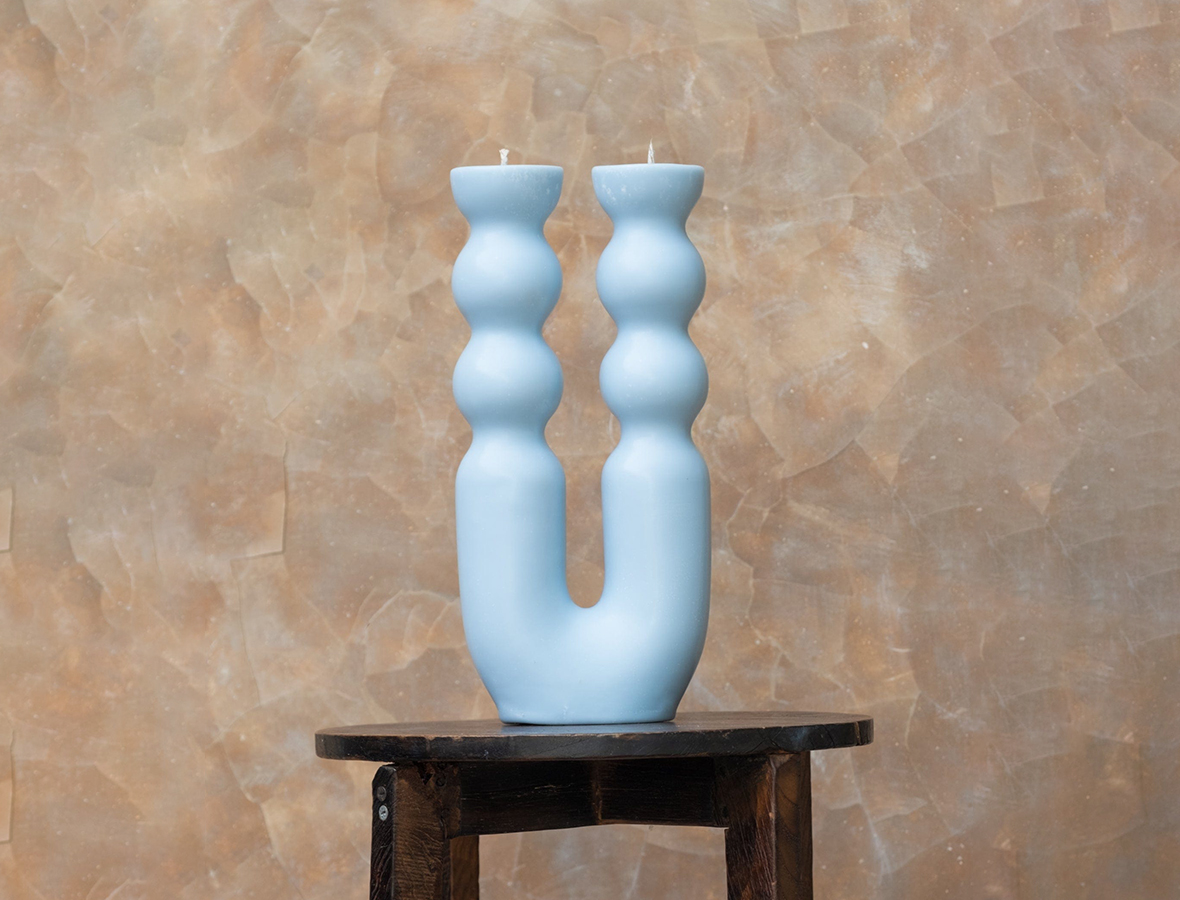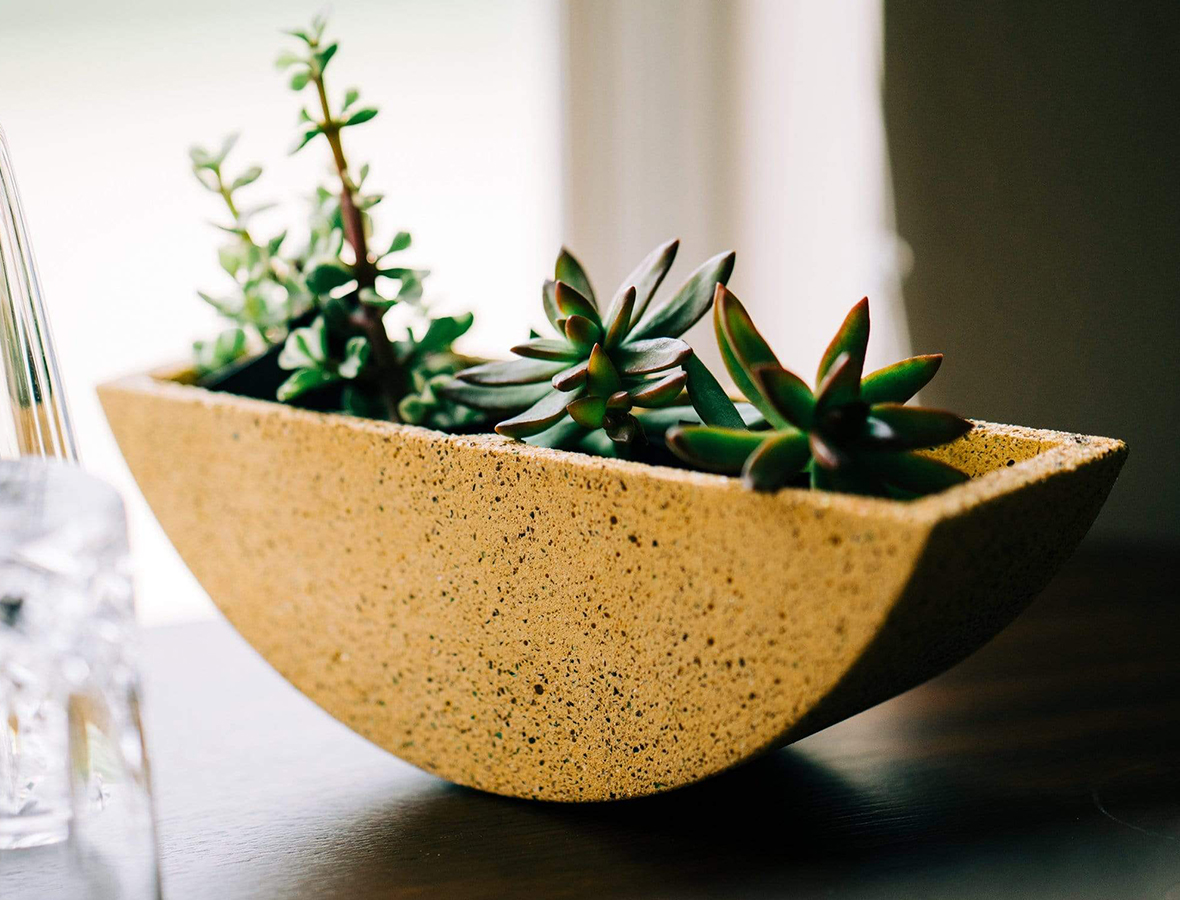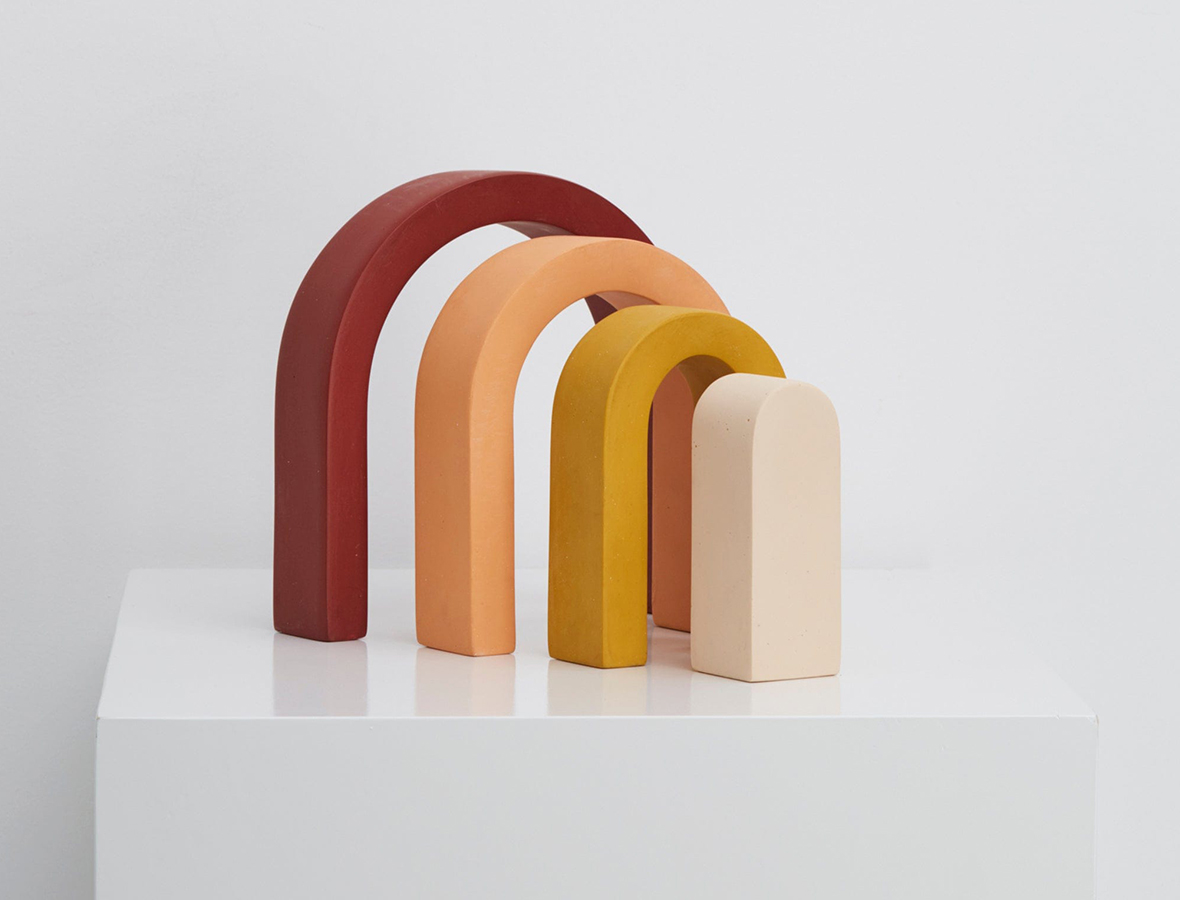 Calling All Curves – 12 Curvy Home Decor Objects to Style at Home
1/13 Photos
2/13 Photos
3/13 Photos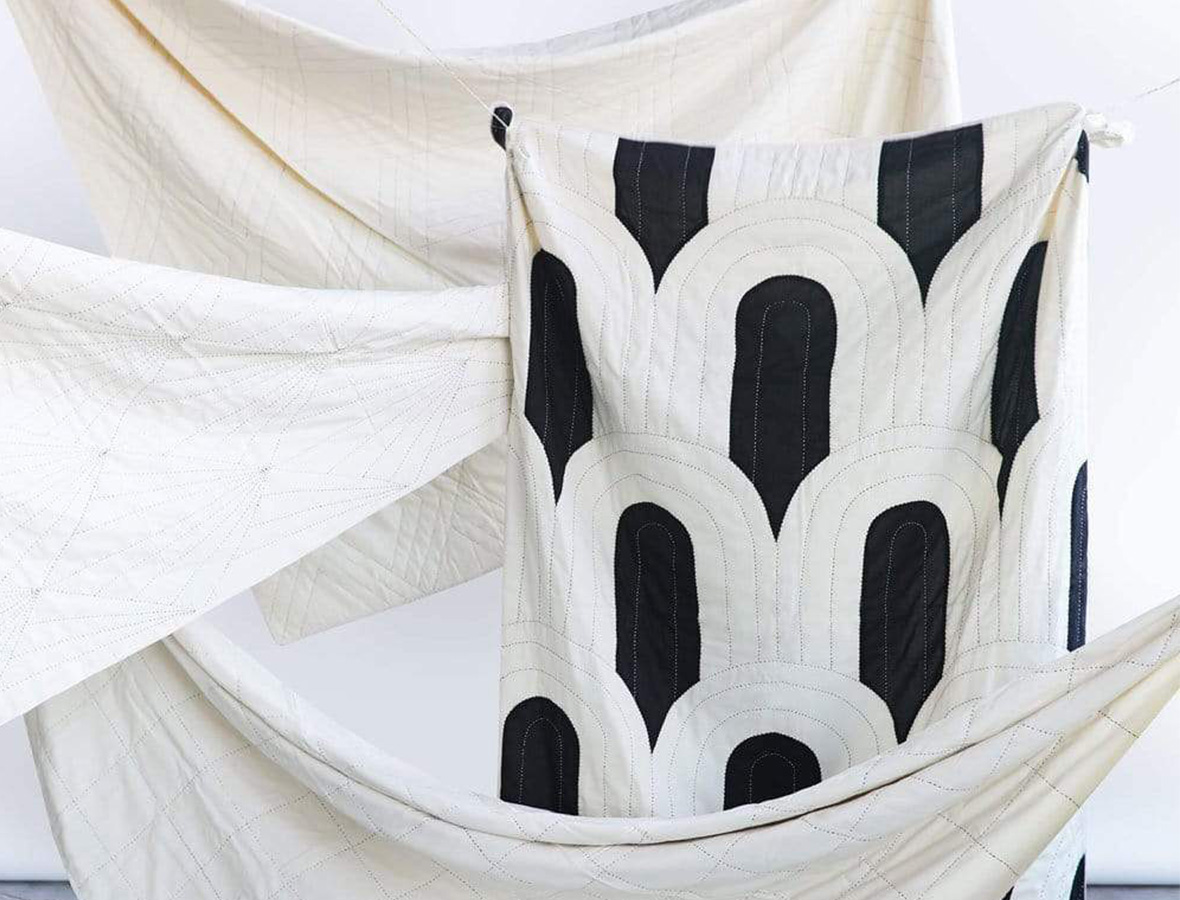 4/13 Photos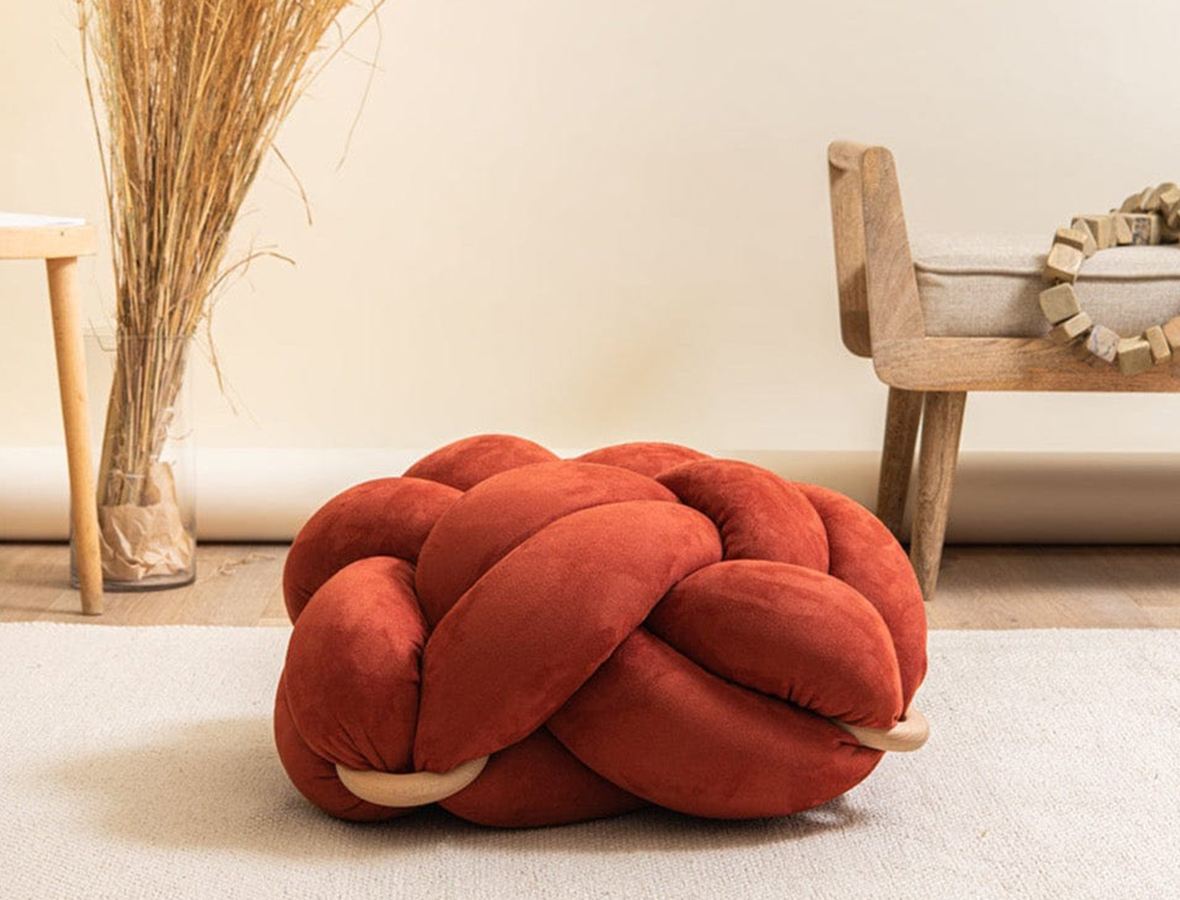 5/13 Photos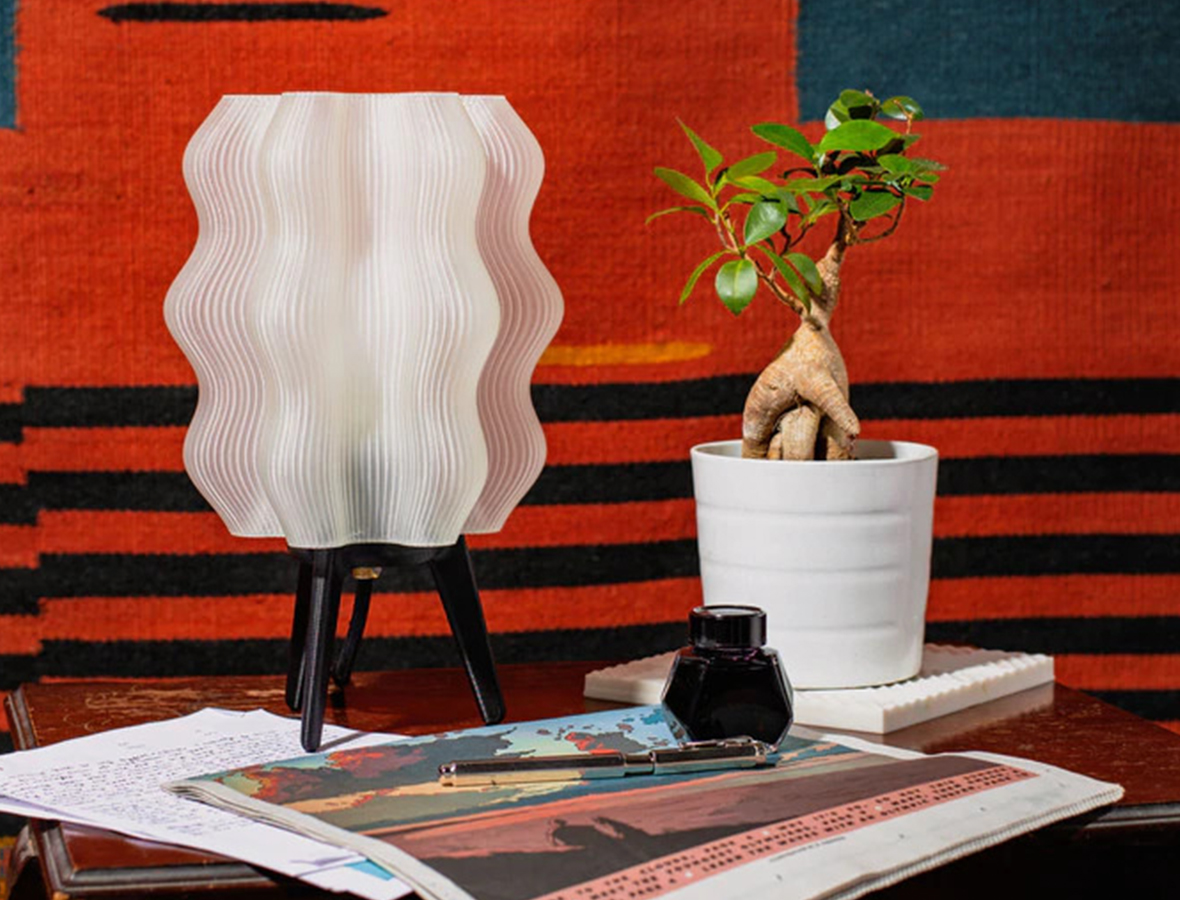 6/13 Photos
7/13 Photos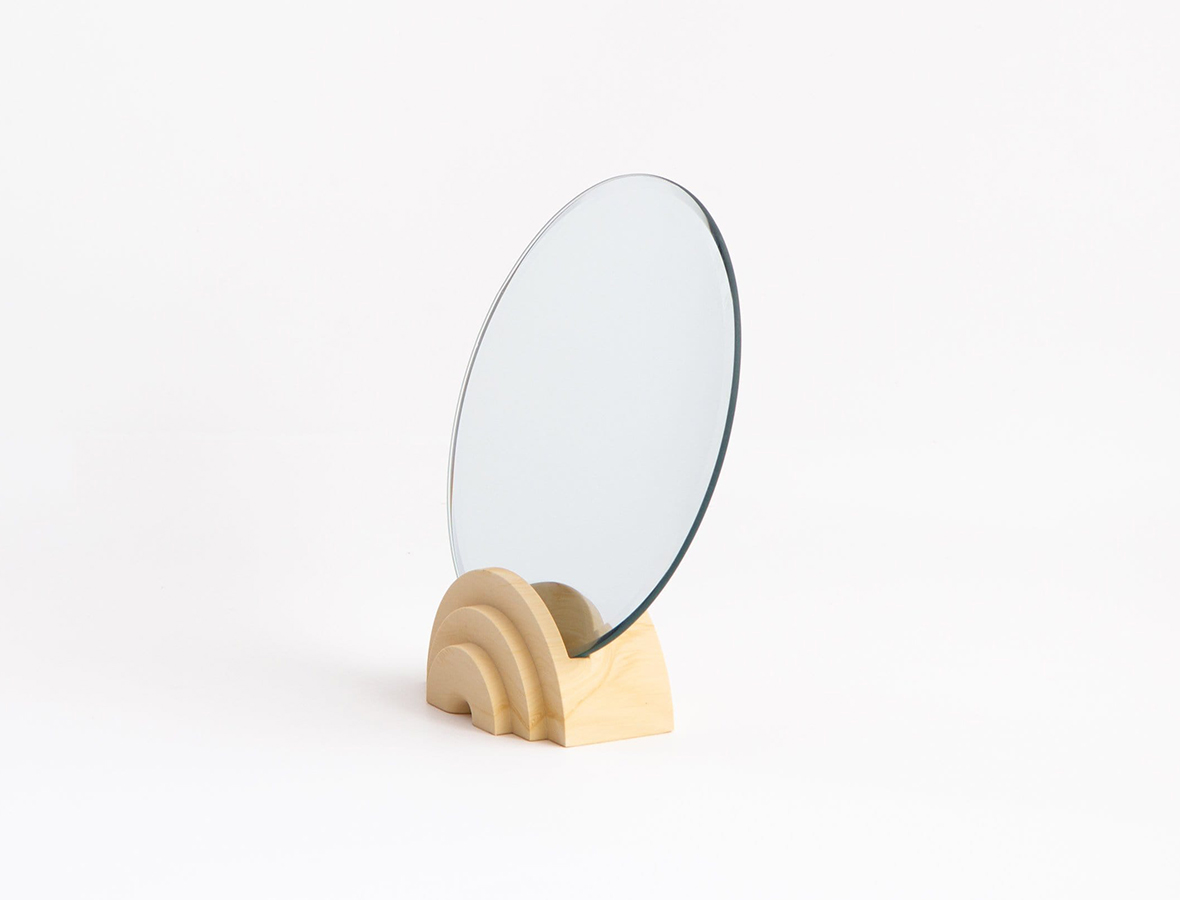 8/13 Photos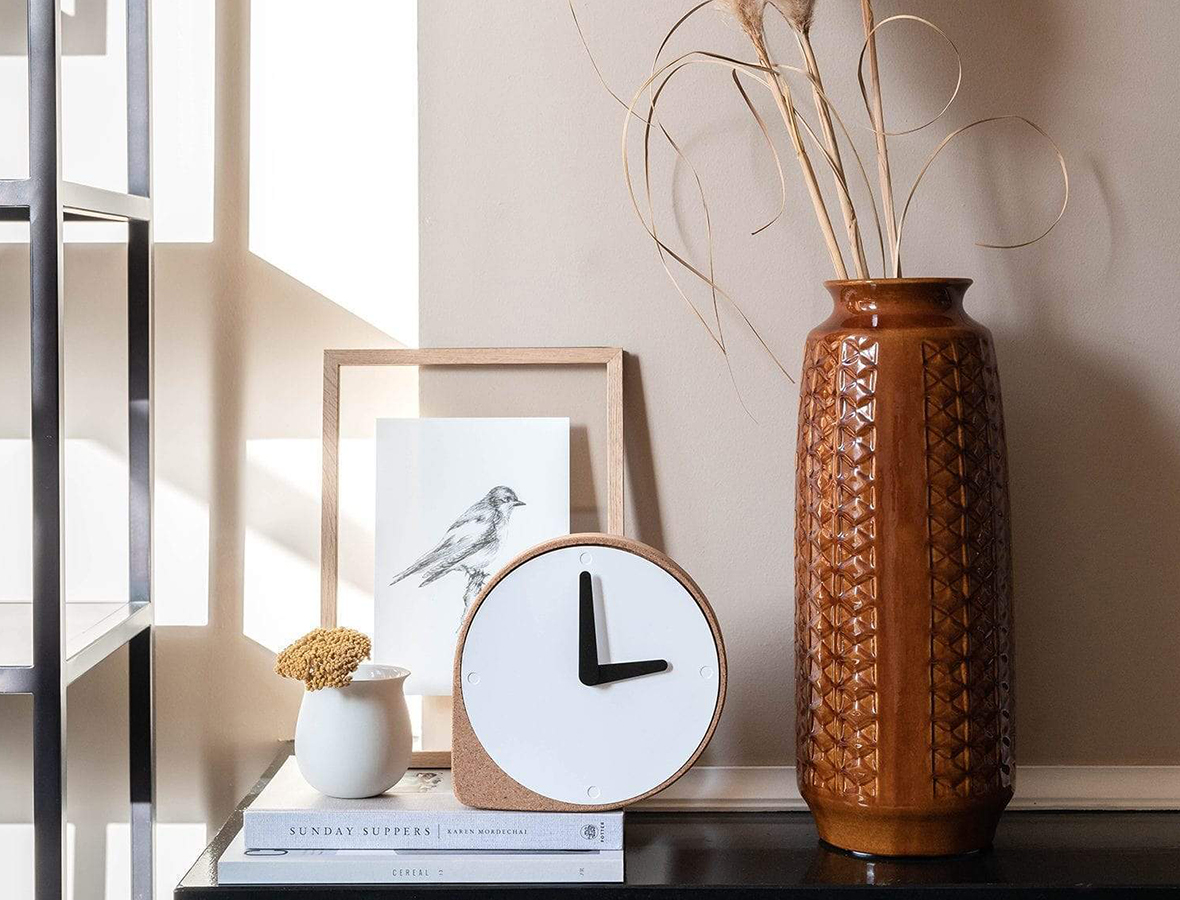 9/13 Photos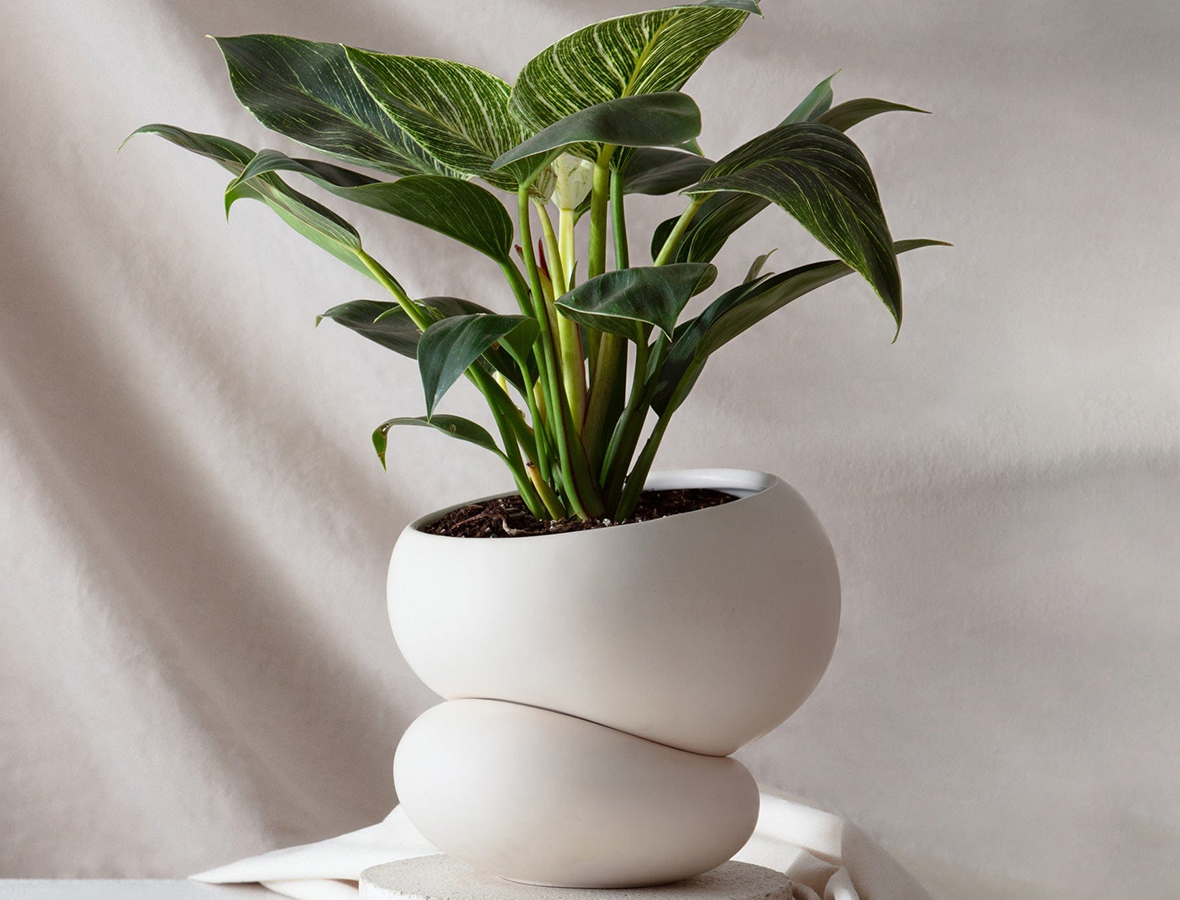 10/13 Photos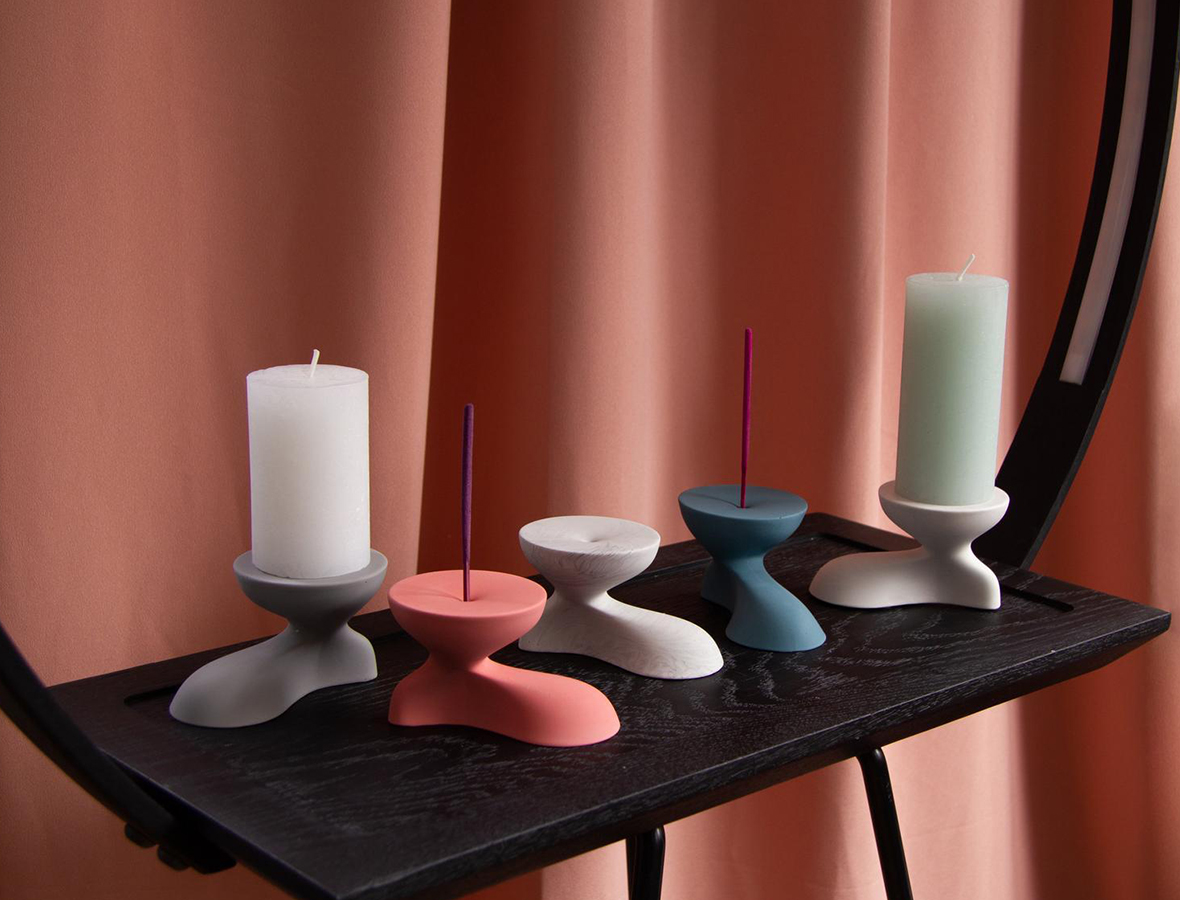 11/13 Photos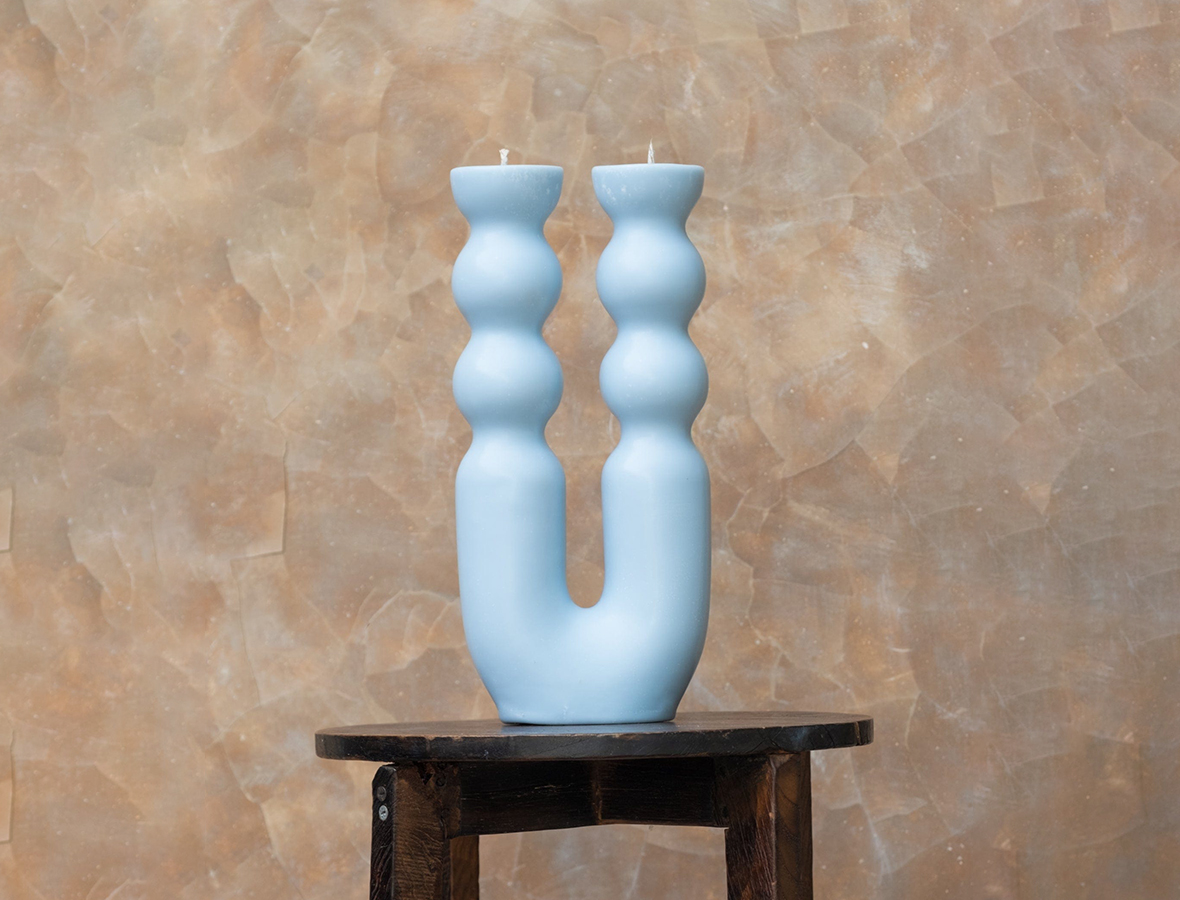 12/13 Photos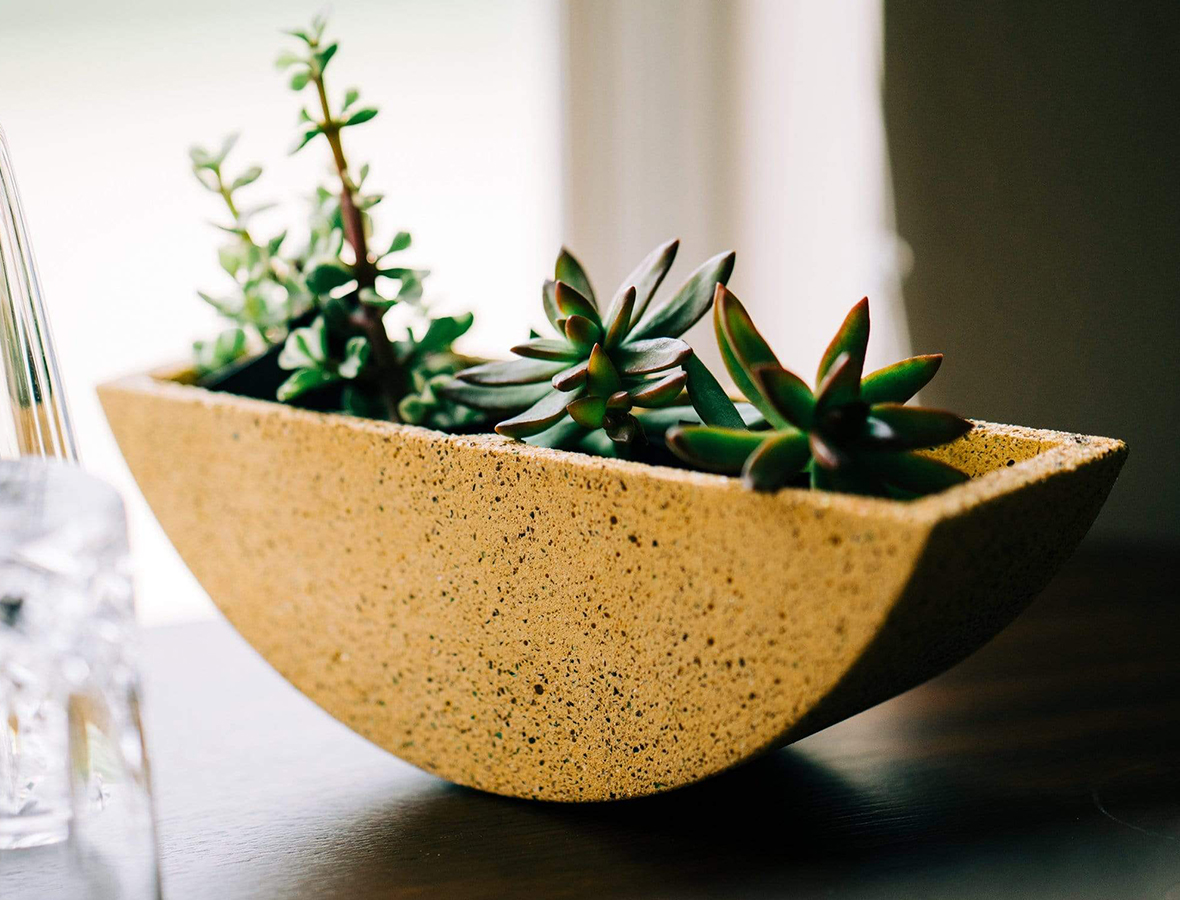 13/13 Photos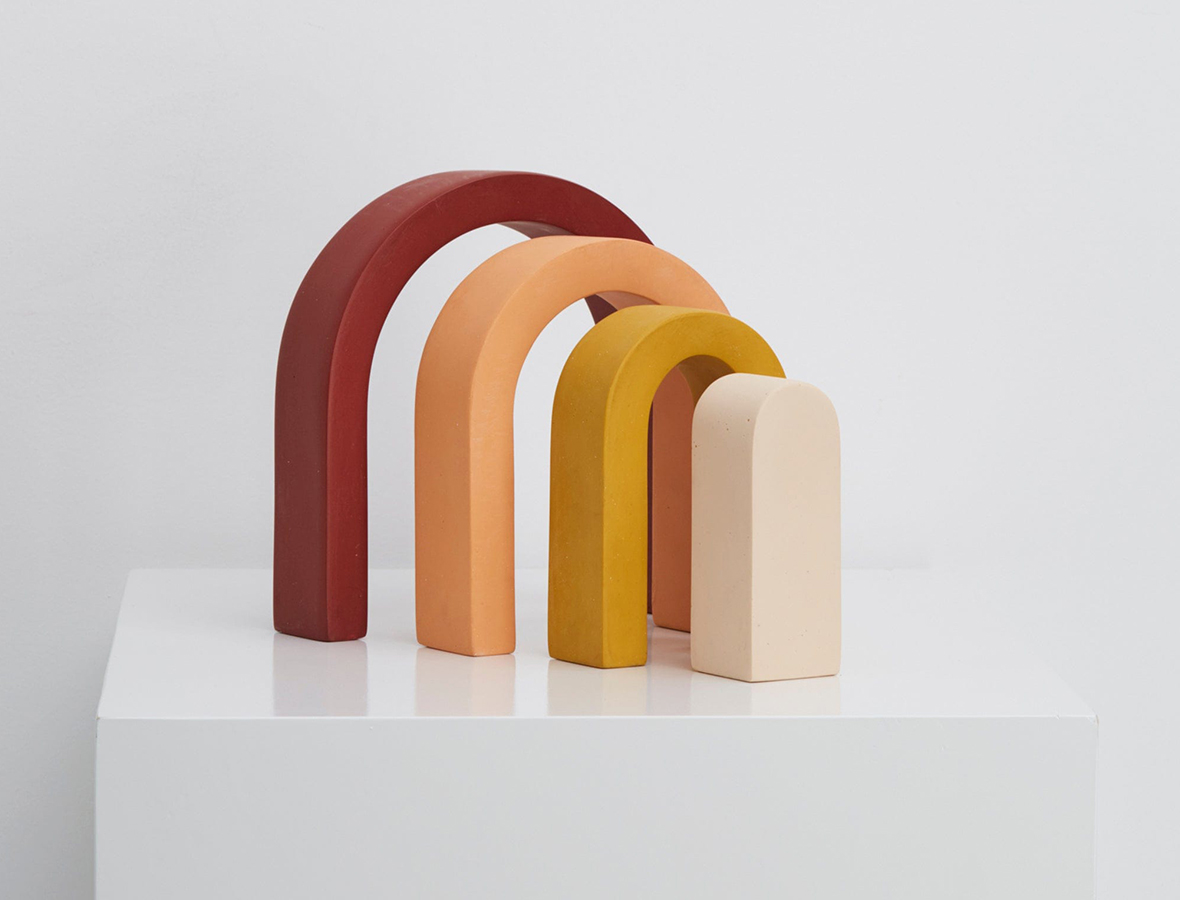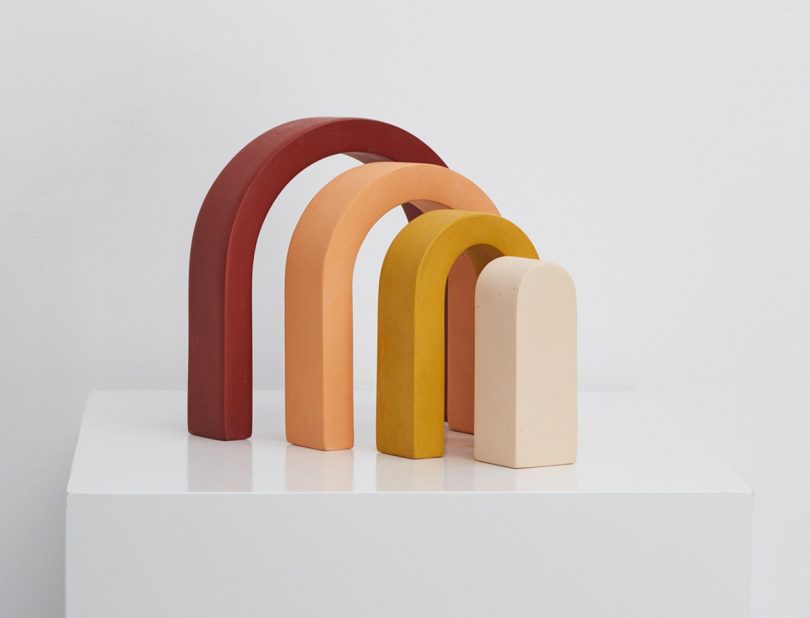 This retro rainbow accent is a modern call back to the rainbow motif of the 70s. Each one of these playful nesting arches is handcrafted from resin in small batches, and available in a warm and cool color palette. Style them together or apart, curve-side up or down – it's up to you. However you arrange it, the Rainbow Object is sure to bring the color and curves to your space.
$89
Shop Now >>
This concrete planter has a curved body that gently rocks your plants – bringing a playful form and movement to your succulent collection. Expertly hand-cast and made to order using custom made molds, the Totter Planter features a multicolored terrazzo design that brings texture and color to any room in the house. Make it home for small succulents or keep it empty as a sculptural home accent. It comes in an array of modern shades, but Marigold Terrazzo is a major favorite!
$65
Shop Now >>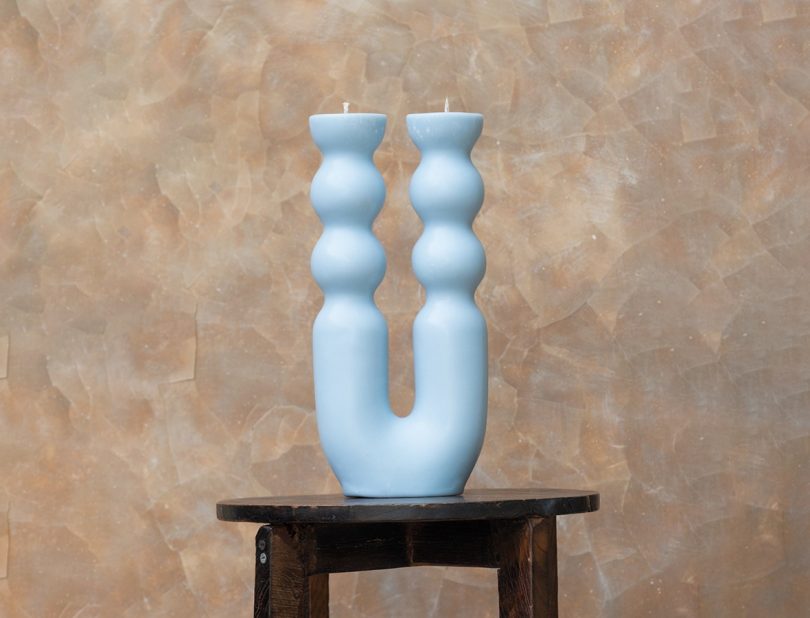 Noka founders Noémie and Karima describe their candles as "melting sculptures," and once you've laid eyes on their Pillars of Light Candle, you'll understand why. Hand-sculpted using a veggie-based wax blend and eco-friendly wicks, the Pillars of Light Candle makes a visual statement – bringing a curvy totem form to interior spaces for a unique, modern aesthetic and an eye-catching pop of color! Plus, every Noka.Design candle is ethically made with sustainability at top of mind.
$143
Shop Now >>
Inspired by forms and motions caused by gravity, the Sculptural Incense Burner boasts a curvy and organic shape that adds a touch of whimsical curves to your coffee table or entryway. Individually cast and finished by hand in the brand's North London studio, every incense burner has its own unique look, for added character and personality in your decor. You can even use it as a pedestal for tea lights and small candles!
$55
Shop Now >>
This new Greenery Unlimited plant pot made in collaboration with Light + Ladder was created using 3D software to create the effect of gravitational impact, making the curvy ceramic planter look like two organic, malleable forms stacked on top of each other. It's also self-watering – it includes a sub-irrigation insert that allows plant roots to drink water at their own pace from the water reservoir below – making it a sculptural and functional addition to any plant-lover's home.
$89
Shop Now >>
A longtime Design Milk community favorite, Puik Design's Clork Clock features a subtle curve that sets it apart from your typical table clock, giving it a quirky modern look. Made with a unique combination of cork and steel, the Clork delivers a striking visual and tactile contrast that everyone can love and appreciate in their home. Between its eclectic combo of materials, minimal design, and funky curve, the Clork Clock will fit right in with existing decor, no matter the style.
$75
Shop Now >>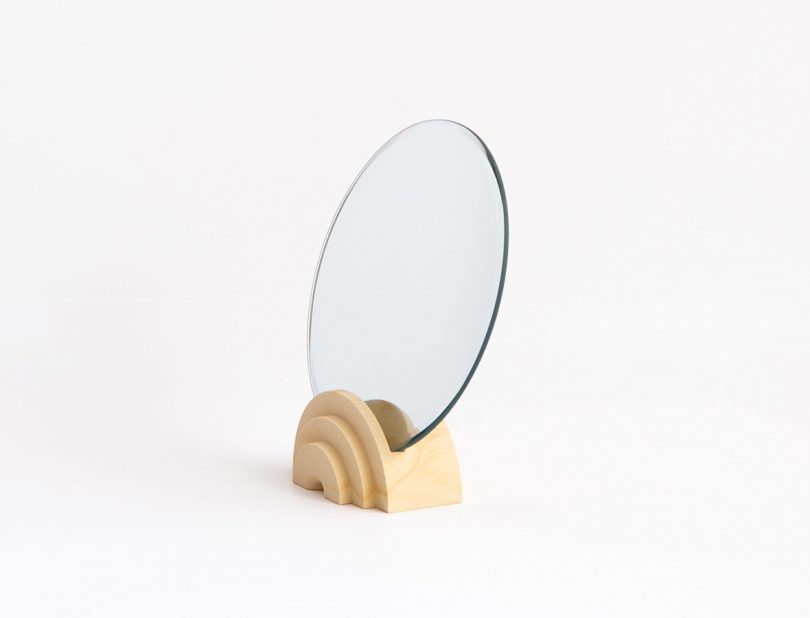 For an elegant take on curved design, look to this Marble Table Mirror. Inspired by the Sicilian coastline, the Marble Finish Table Mirror has a sculptural arched base made of the brand's go-to material, Jesmonite (a water-based cement-like material) and features subtle swirls of color for a marble-like finish. The mirror's rainbow shape and the sophisticated marble look give it the ideal balance of fun and fancy – a vibe that every design aesthetic can get behind!
$100
Shop Now >>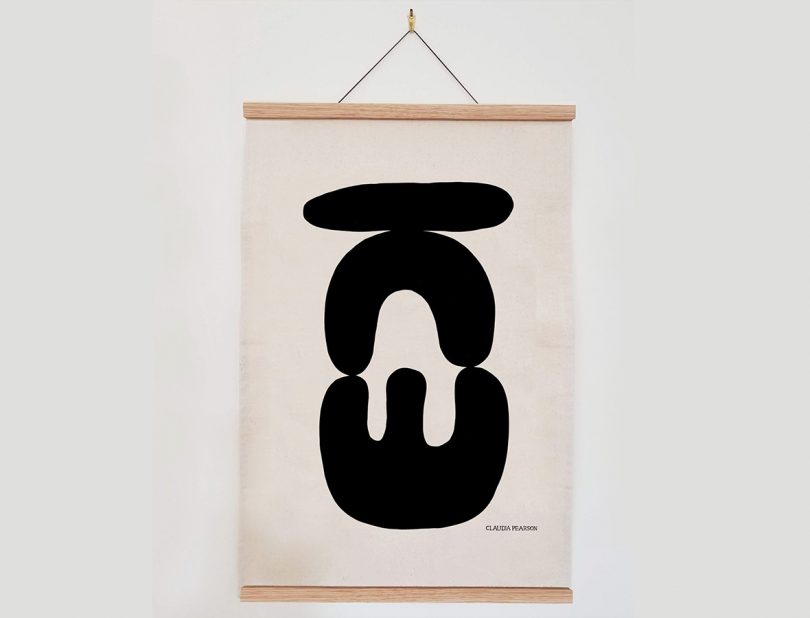 For a subtle dose of curves, check out this canvas art by Brooklyn-based illustrator Claudia Pearson. Inspired by a meditative moment in nature, Stack is a modern recreation of the organic shapes of riverside rock stacks. The curvy shapes are hand screen printed on natural canvas, giving the piece a clean and simple aesthetic that minimalists and maximalists alike will appreciate. The oak wood hanger only adds to the natural vibes, bringing texture to your space and a unique touch to a gallery wall.
$74
Shop Now >>
Wooj founder Sean Kim designed the Wavy Lamp at the onset of the pandemic (and even used to assemble them from his closet!), and its wiggly curved shape has been making folks smile ever since! The jellyfish inspired table lamp is 3D printed using a sustainable, corn-based plastic that artfully diffuses light to create a warm, ambient glow. The lamp's curvy shape works in a variety of spaces, from your desktop and bedside table to your entryway or console table. Plus, they're all made to order in Wooj's Brooklyn studio, so you know you're getting a unique creation specially made for you!
$130
Shop Now >>
This Knot Studio Floor Cushion is the perfect marriage of cozy and curvy. Made of a vegan suede alternative, this modern floor cushion brings an elegant texture to your space that's as durable as it is smooth. The Earth Red color delivers instant warmth and a pop of color to your living space and makes for a beautiful contrast against the beechwood rings that keep the cushion's curved shape intact. It's the ultimate functional and fashionable decor accessory!
$450
Shop Now >>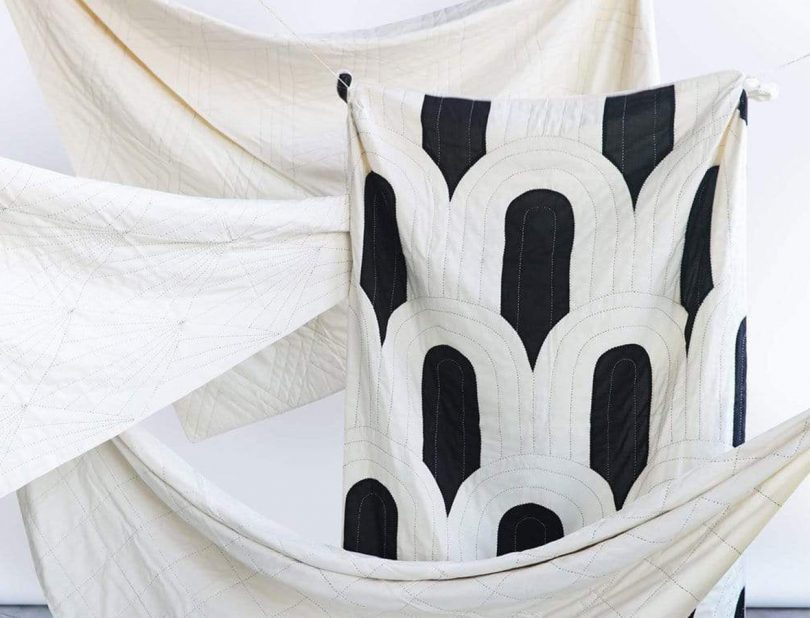 While we'll never say no to colorful curves, curved designs offer just as much whimsy and playfulness in more neutral applications. Take the Canopy Quilt for example – the modern, black and white color palette makes it a seamless addition to minimalist spaces, while the curved art deco pattern injects it with a fun, graphic element. Hand quilted and stitched by expert Indian artisans, the Canopy Quilt is a throw blanket you'll covet for a long time. It's also in TikTok expert TayBeepBoop's shopping cart!
$320
Shop Now >>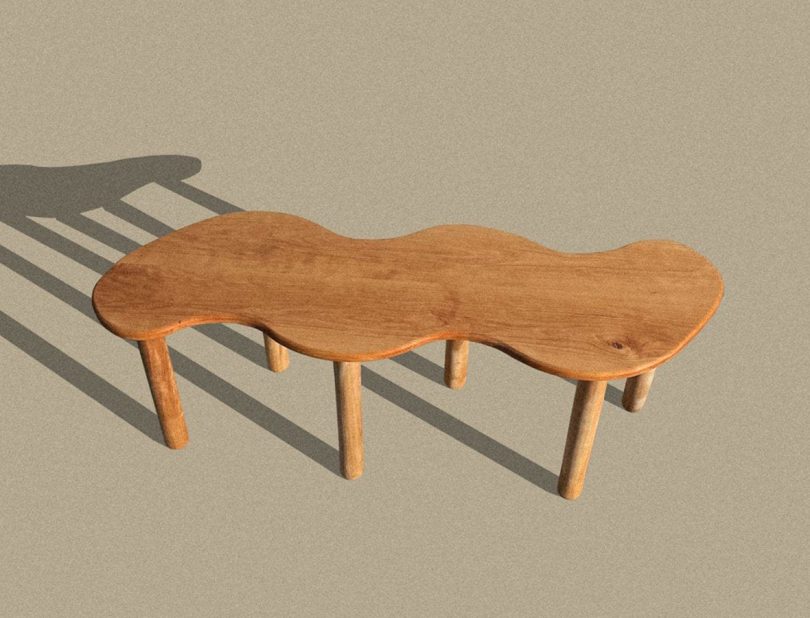 For the curve committed, enter the Squiggly Bench by Madey. Built by hand in the brand's San Francisco studio, the Squiggly Bench brings warmth, texture, and playfulness to your space. Made in walnut, cherry, and ash wood finishes, the natural wood makes the Squiggly's statement-making curves feel instantly casual and accessible. Plus, the curvy 2-person bench works anywhere – from your entryway and bedroom to your dining space or home office.
$950
Shop Now >>
Shopping any of these curvy finds?
Share your haul and tag us @designmilk to be reposted on our Instagram!