Corrie Williamson Makes Jewelry + Mobiles From Offcuts of Other Makers' Work
Corrie Williamson Makes Jewelry + Mobiles From Offcuts of Other Makers' Work
1/15 Photos
2/15 Photos
3/15 Photos
4/15 Photos
5/15 Photos
6/15 Photos
7/15 Photos
8/15 Photos
9/15 Photos
10/15 Photos
11/15 Photos
12/15 Photos
13/15 Photos
14/15 Photos
15/15 Photos
London-based jeweler Corrie Williamson makes jewelry and hanging mobiles – which she describes as 'jewelry for the home' – from wooden and metal offcuts leftover from the work of other designer-makers, usually of larger objects such as furniture and musical instruments. She has collaborated with brands such as Jigsaw, Toast, Amnesty, Tate Modern, and Selfridges, and works from a studio in her garden nestled between the hustle and bustle of East London and the serenity of Hackney Marshes.
Tell me a little bit about your childhood, education, and background in terms of how you first became interested in creativity, design, and sustainability.
As a child, I was always making things and I have many memories of all the household materials and equipment I would use for my creative projects. My mum let me use her sewing machine all the time, the iron for making wax paintings, and the food processor for recycling paper into pulp. I was chopping up candles and using the kitchen pans to melt them down and remold them into things. She was a really supportive mum like that – I was and still am really lucky! I liked to work with whatever was around me in the house. As a kid, your world is a little more limited in that way and so I think working with waste materials has just become an extension of that. I did an Art Foundation course in Brighton and then had a brief change of plan and started an academic degree in Visual Culture at the University of Brighton. During the second year, we got to do a project for one term in the textiles studio and I got hooked back in. Luckily, the university allowed me to transfer onto the Textiles BA course so I ended up back where I was happiest; experimenting with materials, processes, and making things again.
I would often use found objects in my designs and as starting points for projects so I think the seeds were sown from an early age. While I was studying for my degree, I became interested in jewelry making and the scrap dealer I bought silver from would save me bags of broken watch faces which I used to turn into jewelry. I serendipitously got myself a jewelry agent in Japan, so by the time I finished my textiles degree I was already selling pieces of jewelry. It felt right to carry on with this after I finished and no longer had the access to the workshop facilities that came with being in education. After graduating I got a studio space with a whole collection of other artists, makers, and craftspeople and that really informed where my work would go after that.
How would you describe your project/product?
They vary, but the main thread is the materials I use. I make jewelry and mobiles mainly at the moment using a combination of metals and wood. The designs are paired back and minimal but they come from an experimental making process and I hope there is an element of playfulness in the work.
What inspired this project/product?
The mobiles I have been making lately were originally made for my daughter Pearl when she was a baby and they were an extension of my jewelry-making process. I use similar materials and techniques in both. The creation of the mobiles felt like a natural progression from the jewelry – movement was already playing a small part in my designs but because of the scale and limitations with jewelry, it wasn't until I took it off the body that new ideas with movement and shadow could come through. I like the idea of creating jewelry for your home.
What waste (and other) materials are you using, how did you select those particular materials and how do you source them?
The wood I use is a waste material – I source scraps and small pieces from the offcut bins of furniture makers. Originally I had a friend whose Dad is a furniture maker who makes a lot of beautiful pieces from bog oak. I asked him if I could use scraps of his for making jewelry and he started to save me pieces that were of no use to his work but were perfect for what I needed. I found this way of connecting with other makers really enjoyable and it is a great excuse to have a look at what people are doing in their workshops and see what they are making and how! Now I have a few different furniture makers saving things for me, and at times I have had instrument makers saving me bits and bobs too. I try to build up a little stock of woods in my workshop so I always have pieces to choose from when I am making new designs rather than having an idea of what I want and trying to go out and find that piece.
When did you first become interested in using waste as raw material and what motivated this decision?
It has been something I feel has happened very subconsciously at first, but as I have progressed through different materials, the world has changed and awareness for creating things that have a lower impact on the planet has become much more to the forefront of lots of people's minds. So for someone who feels very intrinsically linked to the materials I am working with, looking at their impact on the world is a really important part of this.
What processes do the materials have to undergo to become the finished product?
The materials are mainly processed by me in my workshop, through cutting, sanding, and finishing, and then assembling – all by hand.
What happens to your products at the end of their life – can they go back into the circular economy?
I only use natural finishing oils that come directly from nature. I join the materials together and I have developed techniques for this that don't involve any chemical glues so I am looking at the end of life of the product as well and if all parts can either biodegrade or be recycled.
How did you feel the first time you saw the transformation from waste material to product/prototype?
I actually don't think I was aware that I was using a "waste product" as such until after I had been working in this way for a while. It came so naturally that it's only on reflection that I have seen my work in this way.
How have people reacted to this project?
People have been really engaged with where the materials come from and the fact that no two pieces can be exactly the same. I have had customers send me pieces of wood from trees in their garden to use in the work. It is so brilliant to have customers so invested and engaged in the materials.
How do you feel opinions towards waste as a raw material are changing?
I think opinions are changing in a positive way, but there is also a difficulty particularly where larger companies can use their use of waste recycled materials in a superficial way to tick sustainability boxes rather than engaging authentically.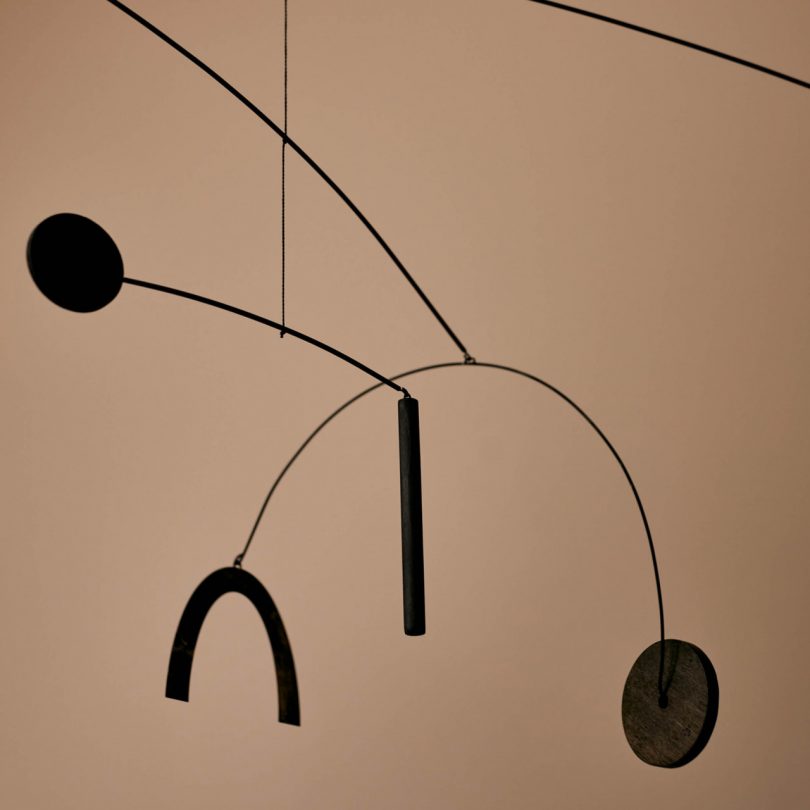 What do you think the future holds for waste as a raw material?
I think it is a very exciting field in terms of what we will see developing. There are so many innovative people out there coming up with ways to use up waste materials and it is these collective small changes that excite me.