Polish designer Agnieszka Kowal created the Dango armchair after helping friends move their oversized, heavy furniture. While we all need places to sit, it doesn't mean they have to be bulky and hard to move. To solve the problem, Kowal designed a small sized armchair that was easy to move and had additional seating if necessary.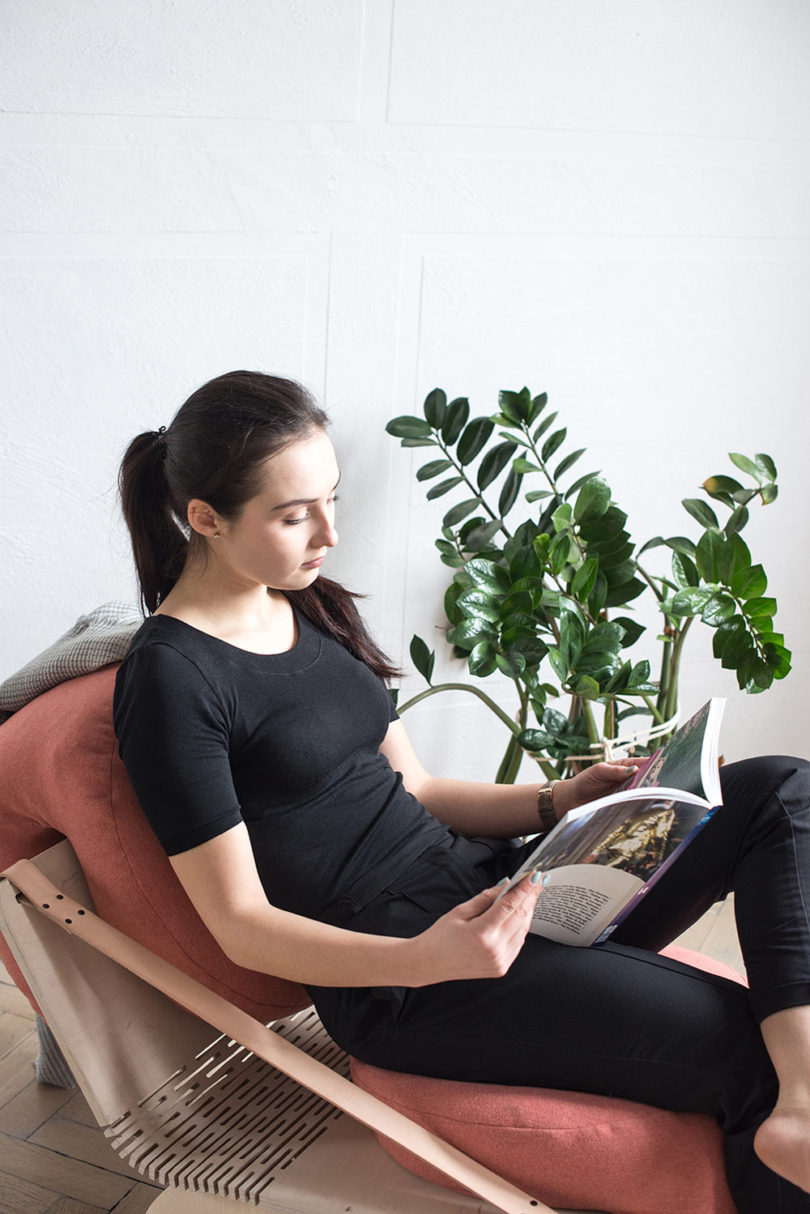 Looking at Japanese culture, Kowal incorporated simple materials and low to the ground seats, while also naming the chair after the sweet Japanese dumplings made of rice flour. The chair is made from plywood that's been plotter cut to give it flexibility in the seat/back connection with leather straps helping it keep its arched shape. On top of that, there are two upholstered ottomans that slide onto the back of the chair and onto the seat for added comfort. When guests are over, simply return the ottomans to the floor for additional seating.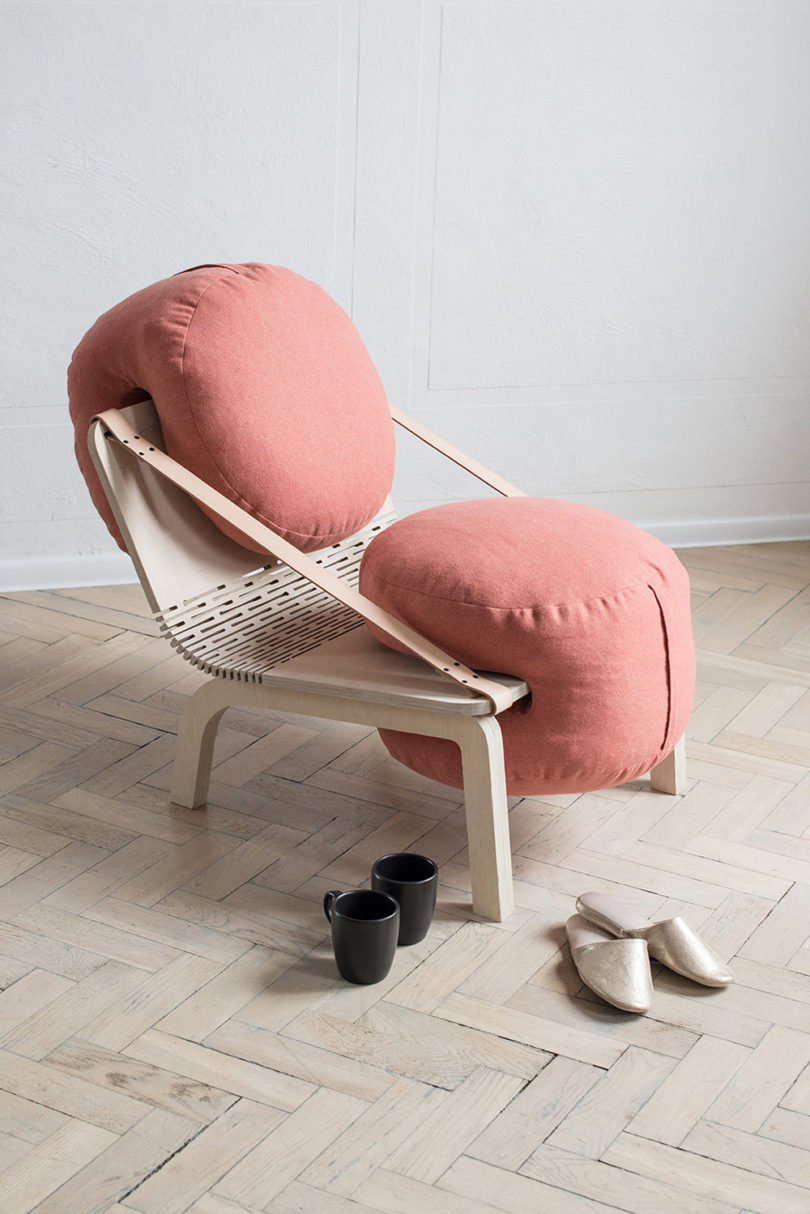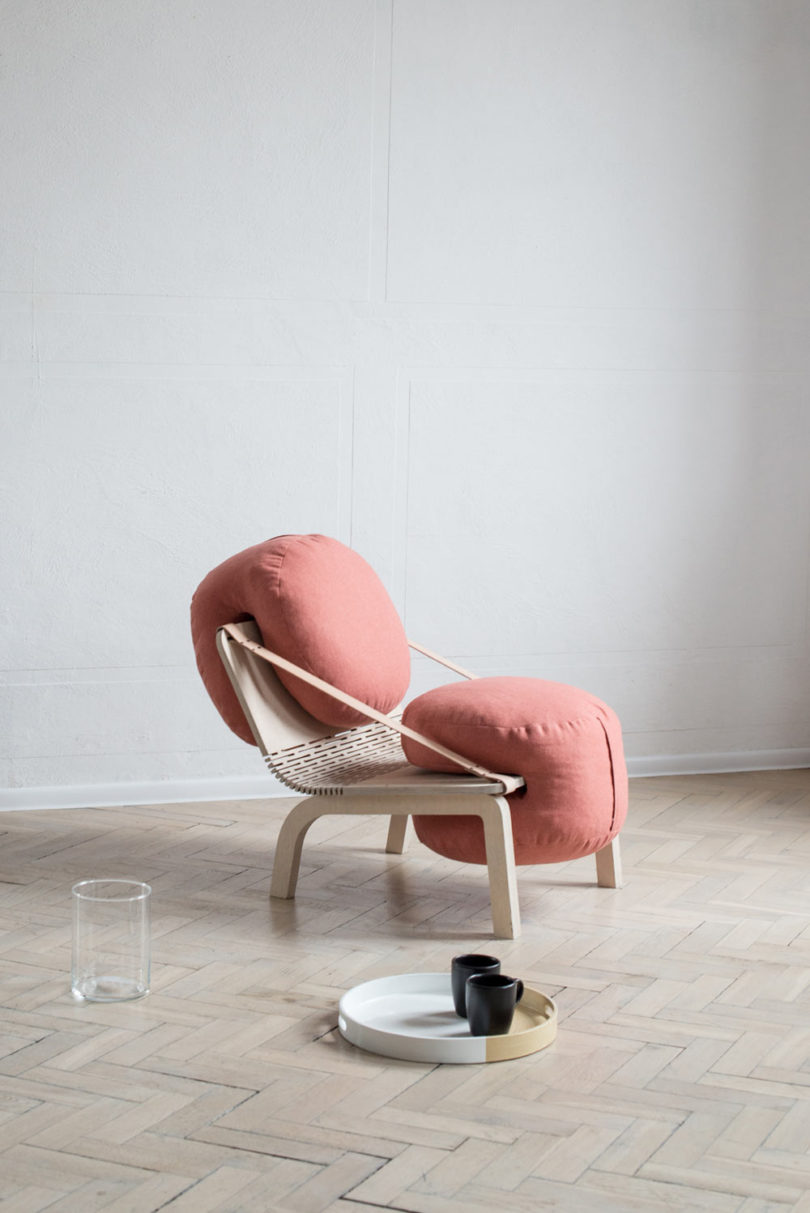 For more information, contact Agnieszka Kowal at [email protected]
Photos by Marta Pociecha.