Looking for a way to use abandoned objects for the greater good, Alicja Patanowska created The PLANTATION. The PLANTATION consists of objects made from found glasses and porcelain components that when combined allow for the observation of plants growing, both stem and root.
Finding discarded glass around the city streets of London in unexpected places, Patanowska spent over a month searching the streets between 4 and 6am to collect the glasses from bus stops, benches, curbs, and alleys.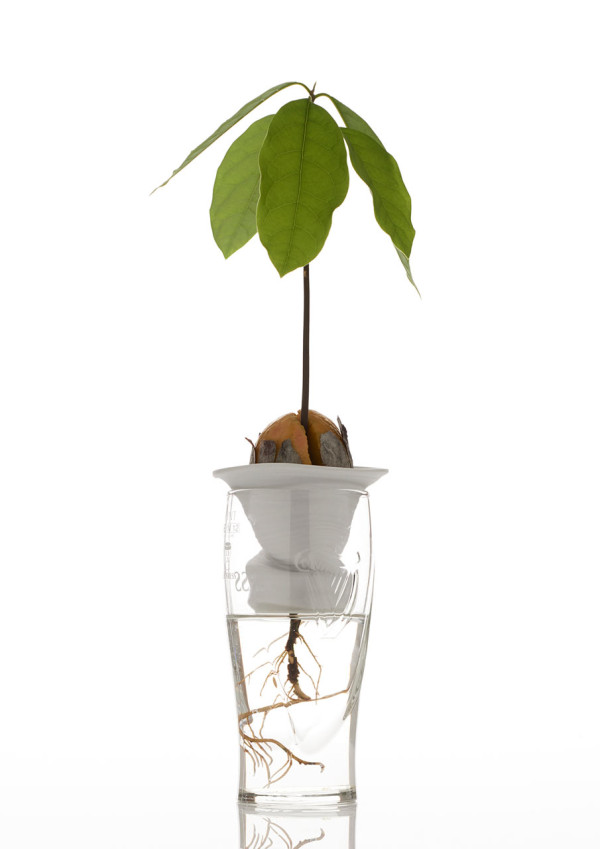 The found glasses came in all shapes and sizes, which meant an assortment of handmade parts needed to be made so they'd fit into the glass vessels. The porcelain parts are perfect for growing plants and can be turned upside down to turn the object into a mini greenhouse for seed germination.
The PLANTATION won Confessions of a Design Geek's Bursary at Home London. COADG is our very own Katie and this project was chosen based 16,404 public votes!