DMTV Milkshake: Channeling the Energy of New York With Reinaldo Sanguino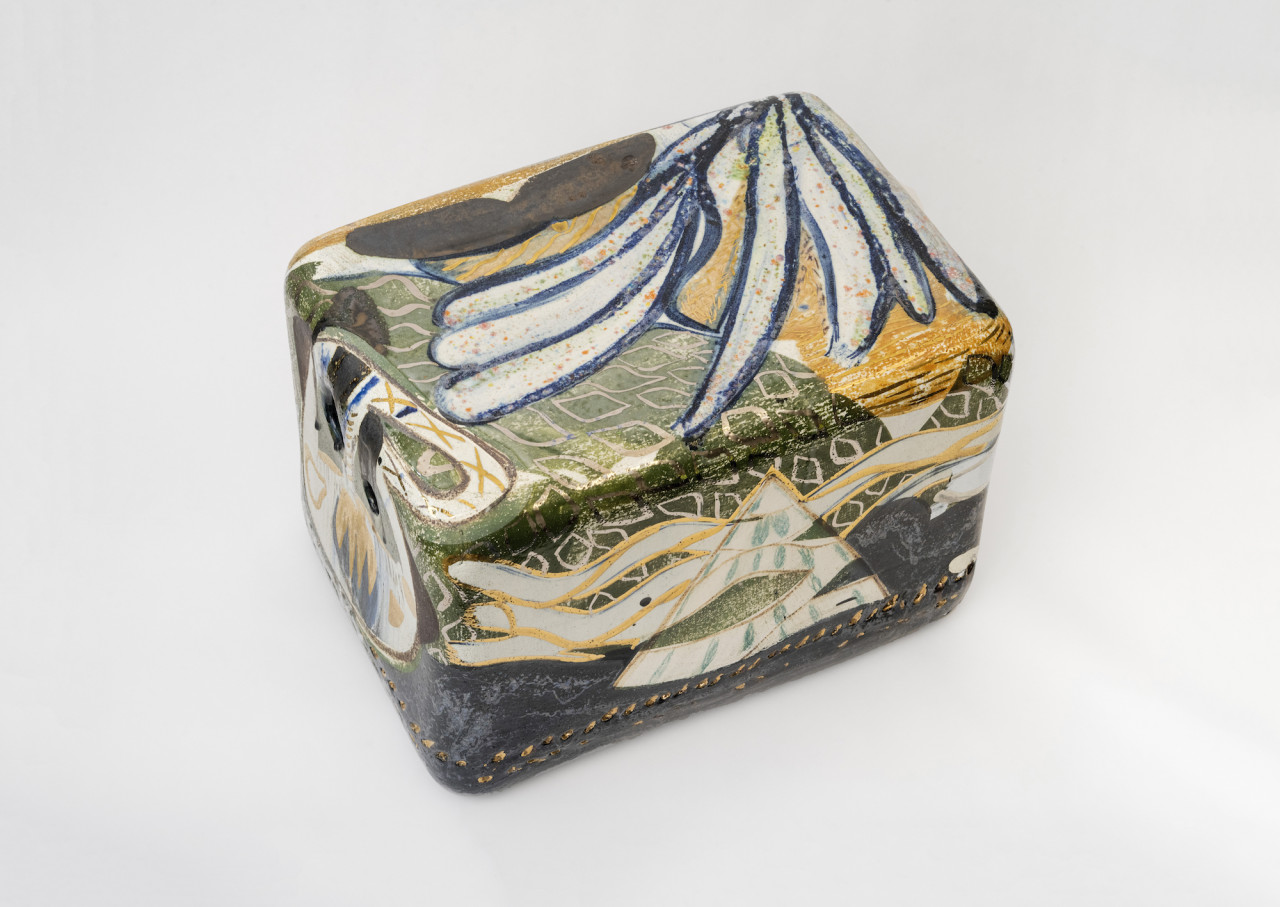 DMTV Milkshake: Channeling the Energy of New York With Reinaldo Sanguino
1/5 Photos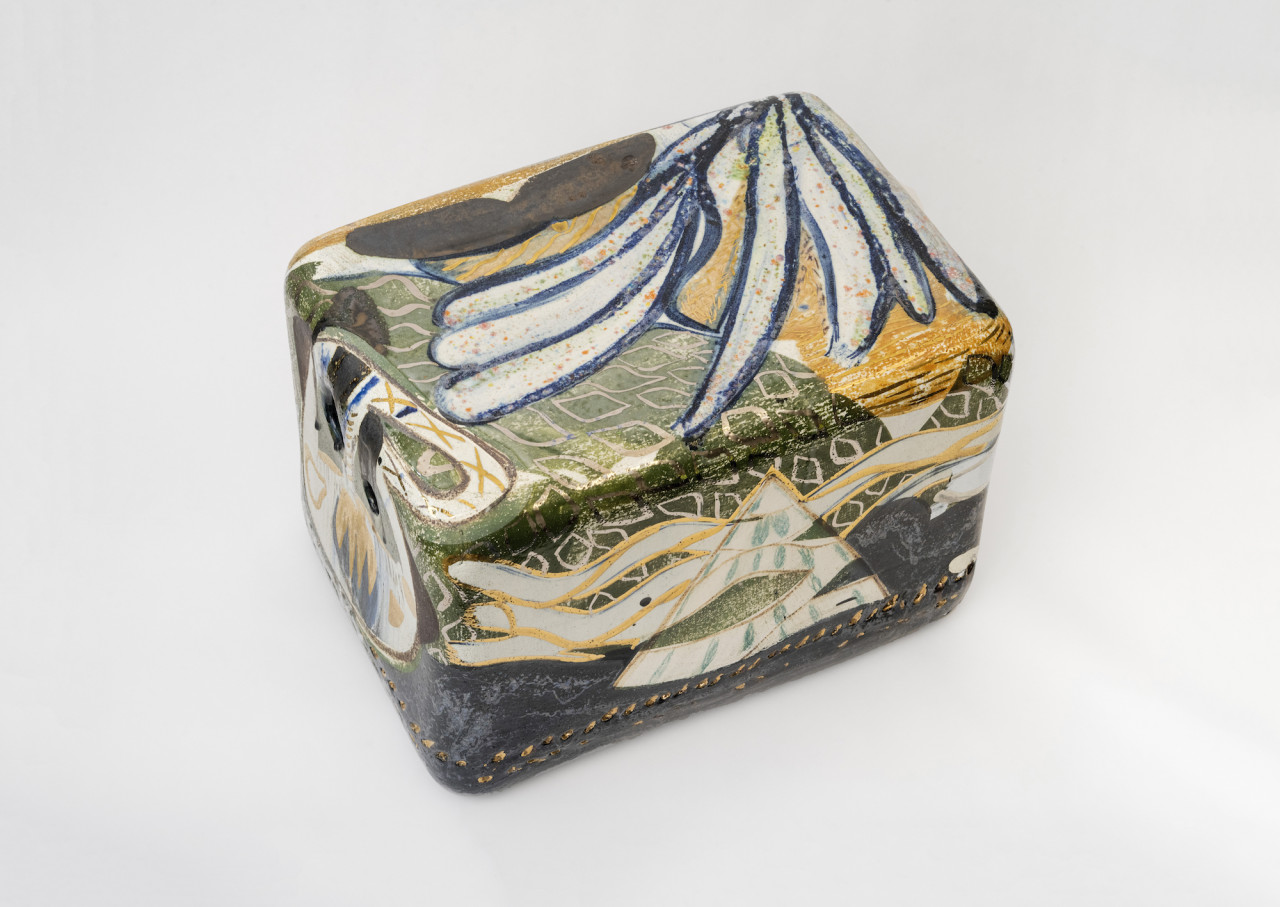 2/5 Photos
3/5 Photos
4/5 Photos
5/5 Photos
This week's DMTV Milkshake guest is artist Reinaldo Sanguino. Reinaldo makes massively expressive, exuberantly colorful objects and furniture, mostly in ceramics – like his highly-in-demand stools, vases and other work. For this week's Milkshake, he joins us from his studio in Long Island City, where he pulled our questions for him out of a custom-made, super-glossy tray in gold, russet brown and deep blue.
Sanguino came to the U.S. 27 years ago, after graduating from the School of Visual Arts Cristobal Rojas in Caracas – the main things he brought with him, he says, were "lots of hopes and dreams," as well as just $1000 in his pocket. In New York, he encountered a spirit unlike anything he'd known at home in Venezuela, which opened his mind to a new style of object-making. "Before I came to New York City, I'd just graduated from school, and my work was still very much under the spell of thinking very conceptually about creating work," he says. "Coming to New York City, I came to a place where there was an incredible energy and an incredible diversity of people – a place I was fascinated by. I started using all those elements in my work as a consequence, and my work became much more loose, and free."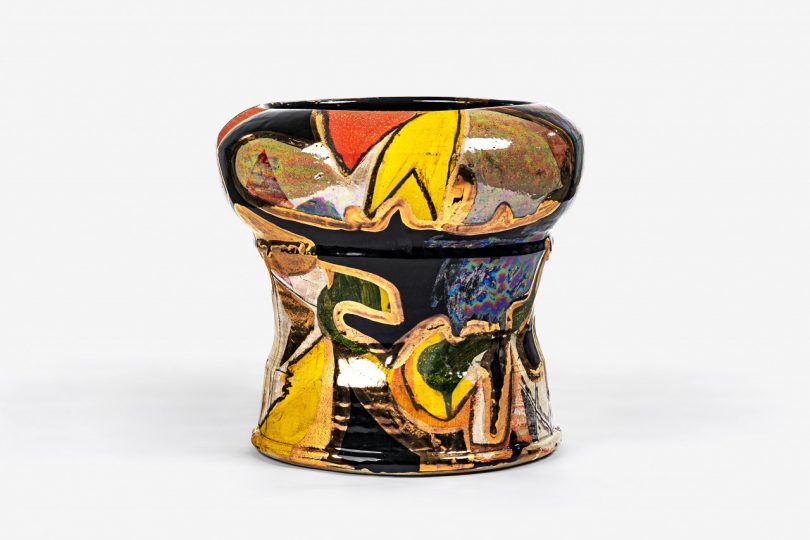 Also in this Milkshake: Reinaldo talks to us about what he communicates through his work that he can't say aloud, the most important lesson he learned in art school, and how his CrossFit training has made him a better ceramic artist: "Being good at CrossFit has made me a better ceramicist because it has helped me to learn how to mentally challenge myself when confronted with a difficult situation," he says. "And also that one of the most important things in completing a task is to learn how to pace yourself." Tune in for a look at his brilliant, colorful work.
Diana Ostrom, who has written for Wallpaper, Interior Design, ID, The Wall Street Journal, and other outlets, is also the author of Faraway Places, a newsletter about travel.
Milkshake, DMTV (Design Milk TV)'s first regular series, shakes up the traditional interview format by asking designers, creatives, educators and industry professionals to select interview questions at random from their favorite bowl or vessel. During their candid discussions, you'll not only gain a peek into their personal homeware collections, but also valuable insights into their work, life and passions.