DMTV Milkshake: Nik Bentel on Designing Objects That Tell a Story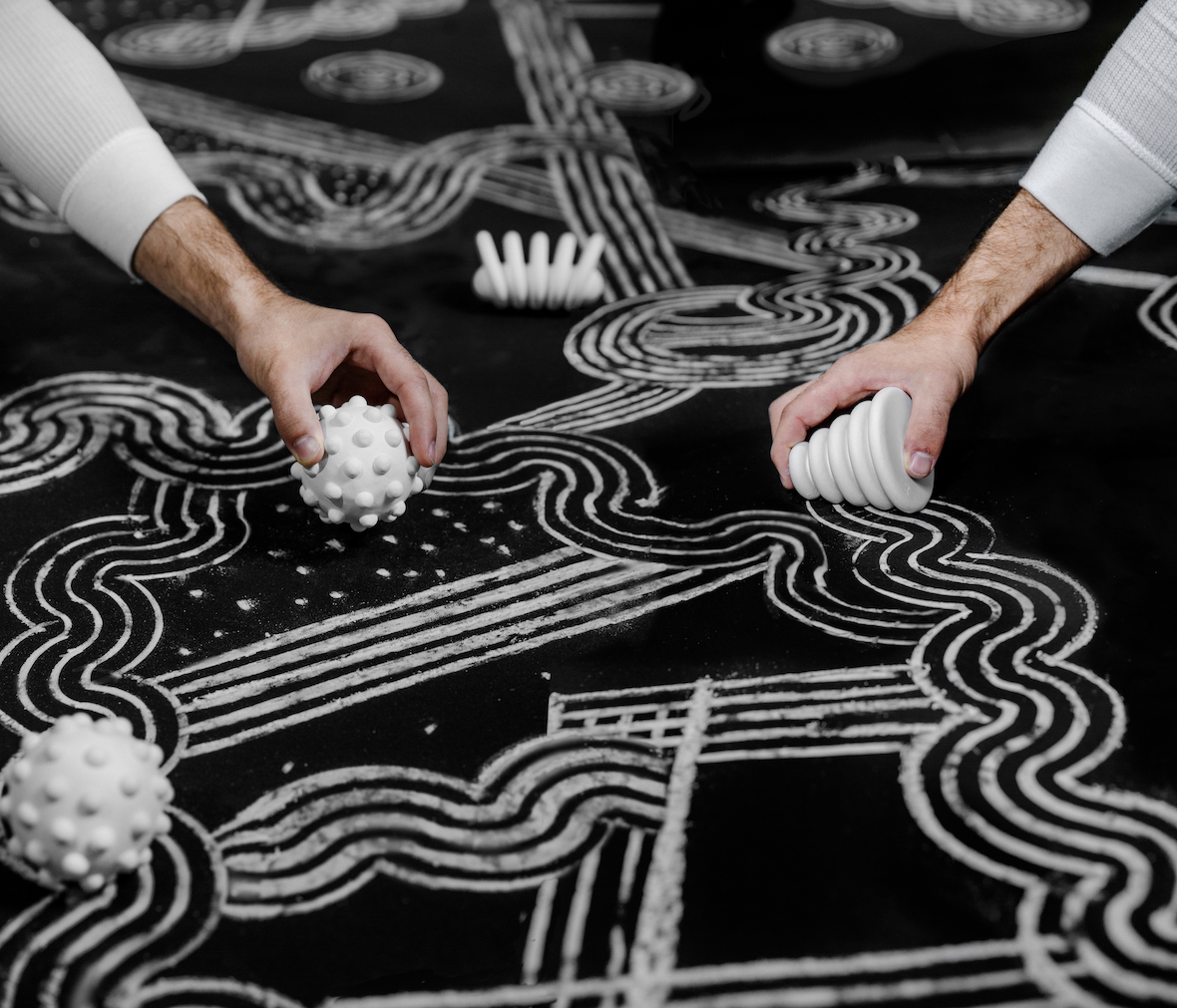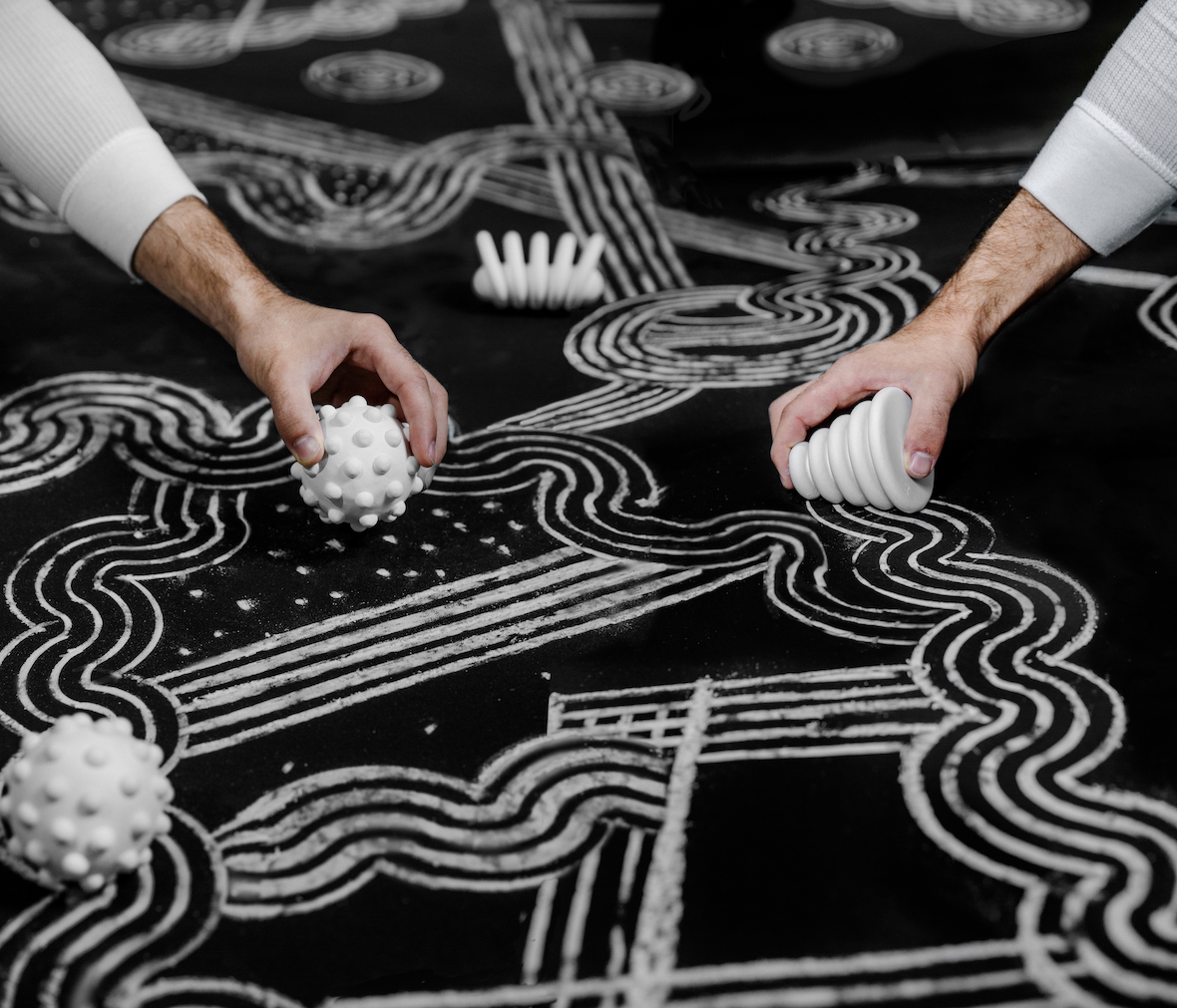 DMTV Milkshake: Nik Bentel on Designing Objects That Tell a Story
1/6 Photos
2/6 Photos
3/6 Photos
4/6 Photos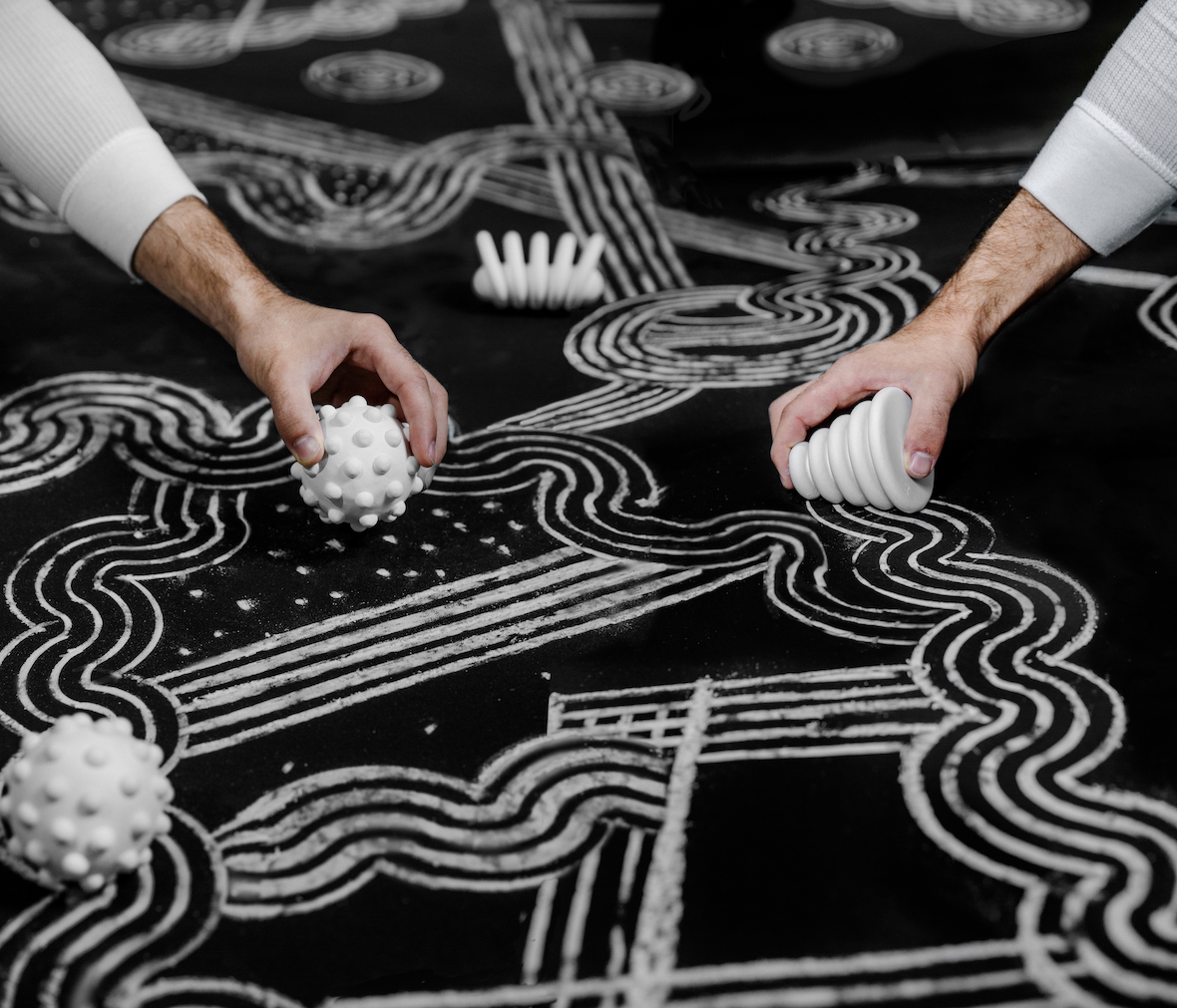 5/6 Photos
6/6 Photos
When is a pasta box not a pasta box?
To paraphrase Magritte, ceci n'est pas une pasta box: In fact, it's a luxury handbag, crafted in leather, with a chunky, metallic chain. Released in August as part of a series of monthly limited-edition releases, the bag, priced at $199, sold out in five minutes. For artist and designer Nik Bentel, the bag offered a way to "create something exciting from the mundane" – both in the sense of creating the bag itself from its pasta-box origins, and for the many among us who returned to their cupboards to prepare some version of pasta night after night during last year's lockdowns. "I think this really resonated with people specifically because everyone had picked up a box of pasta [during quarantine] and made some really bad pasta with it," he says. "All in all, it was a really amazing response." At press time, a few bags from the 100-piece run were available on eBay, ranging in price from $600 to a tidy $15,000. For the people who sell them on eBay, I hope they get the bang for their buck," he says. "So thank you to those people as well."
Also in this Milkshake, Nik talks to us about the role of beauty in the objects we love, and how they acquire a sense of story – the same sense of narrative that underpins pieces he's produced. His Botticelli Dress is inspired by the garments worn by one of the minor goddesses in the Renaissance painter's Birth of Venus; this cotton dress, also produced in a run of 100, is nearly sold out (look for one of the few remaining on his site; unfortunately, a lovely, accompanying blanket, made in cashmere and embroidered with gold-tinted thread, is sold out). "Objects can be signifiers to past memories and experiences," he says. "And whether that object was two cents, or a rock that you found on the beach and there's thousands of others that are like it, it doesn't matter – if that object gives you an emotion that you hold dear, it's all the more important that you have it in your home."
Tune in to hear which objects he keeps close to his heart.
Check out the Moon Chalk Nik designed in the Design Milk Shop!
Diana Ostrom, who has written for Wallpaper, Interior Design, ID, The Wall Street Journal, and other outlets, is also the author of Faraway Places, a newsletter about travel.
Milkshake, DMTV (Design Milk TV)'s first regular series, shakes up the traditional interview format by asking designers, creatives, educators and industry professionals to select interview questions at random from their favorite bowl or vessel. During their candid discussions, you'll not only gain a peek into their personal homeware collections, but also valuable insights into their work, life and passions.