Finding Fall Wherever You Are: Creating Seasonality at Home + Beyond
Finding Fall Wherever You Are: Creating Seasonality at Home + Beyond
1/6 Photos
2/6 Photos
3/6 Photos
4/6 Photos
5/6 Photos
6/6 Photos
Given all the time we've spent indoors this past year, it's easy to lose track of time (how are we only three months away from 2022?). Living in Miami – where the humidity is constant and the temperatures seldom drop below 80 degrees – I've come to rely on seasonal "cues" in my home and daily routine to maintain my sense of seasonal awareness and foster my connection to the great outdoors. If pumpkin spice lattés are the extent of your fall experience, or you too live in a place that isn't touched by sweater weather and the magic of color-changing foliage, I'm here to tell you that experiencing the fall season is possible. You just have to create it for yourself. Read on to discover my picks for bringing that fall feeling into your life when it can be hard to find.
A Portable Lantern That Sets the Mood
Uma Mini Light and Speaker by Pablo Designs
Whether your plans involve cozying up with a book, an outdoor picnic or a small gathering with friends, the warm and comforting glow of the Uma Mini Light and Speaker is a worthy companion. Warm dim technology and surround sound capability make creating your ideal fall atmosphere easy (might I suggest our latest monthly mood playlist?), only to be topped by the speakers' modern portable design.
A Cuddle-Ready Throw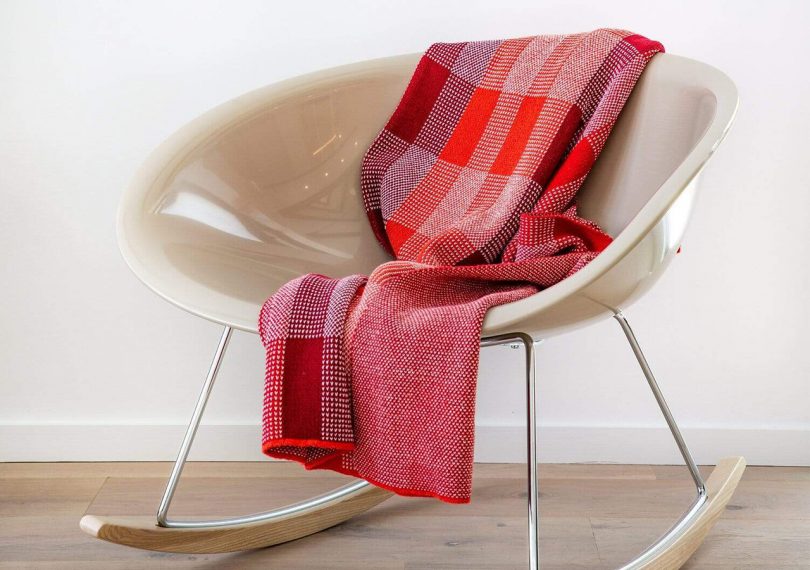 Eco Buffalo Plaid by Kelly Harris Smith
While I couldn't be further from a cabin in the woods, this modern buffalo plaid throw by Kelly Harris Smith certainly helps set the scene at home. While this timeless textile is an easy way to spruce up your living space all year round, pulling it out in time for the fall season feels so right. The combination of the cherry and "lipstick" tones are an elevated reminder that the holiday season is just around the corner. It's also available in a more traditional buffalo plaid.
Dried Seasonal Flowers
Lily Propagation Station by House Raccoon
Not only do dried floral arrangements mitigate my inability to support plant life, but they also allow me to experience some semblance of fall foliage at home. The Lily Propagation Station by House Raccoon is handcrafted in a sleek narrow shape that lets me appreciate my favorite fall stems (craspedia and pampas grass are favorites), making it the ideal vessel to bring the outdoors in. You can also display live flowers and propagate plants in this if you're into that sort of thing.
A Breathable Scarf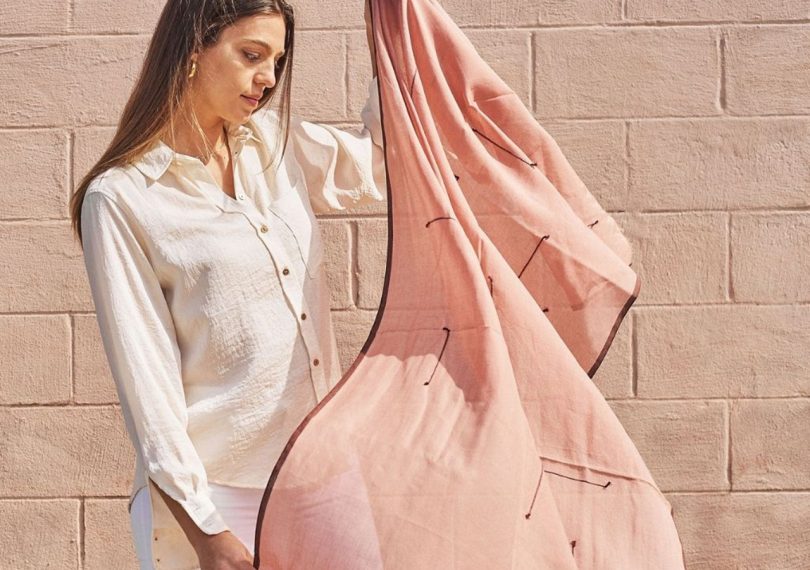 Clay Mist Scarf by Studio Variously
While (to the envy of my friends up north) I don't have much experience with chilly climates, I still like to pretend by incorporating bits of fall style into my wardrobe. The Clay Mist Scarf by Studio Variously makes me feel like a proud fall participant while still being lightweight enough to wear on less than chilly days thanks to its pure cotton material. If the temperatures do decide to drop, the scarf can always be doubly wrapped for added warmth – you know, just in case.
A Classic Leather Bag
Everyday Backpack by mariamaleta
Maybe it's memories of back-to-school, but this modern take on a classic leather backpack by mariamaleta gets me in the mood for fall. The convertible straps evoke the changing seasons, and the neutral black and brown leather adds instant warmth to any outfit. Don't be fooled by the backpack's slim shape either, it's surprisingly roomy enough for my laptop and book of the moment. The ideal accessory for all your autumnal adventures.
>>> Find more fall inspiration in the Design Milk Shop here!<<<