Jeff Hannoosh is Vice President of Furniture and Lighting Design for West Elm where he plays a pivotal role in the overall look and feel of the product collections that the company launches, while also ensuring that the new designs are compelling. Trained in industrial design, the Rhode Island School of Design (RISD) graduate now leads a design team who creates the aesthetic that consumers expect from West Elm. They just recently worked on designing the phenomenal Workspace office furniture collection that launched earlier this year. For this week's Friday Five, Jeff shares five things he loves.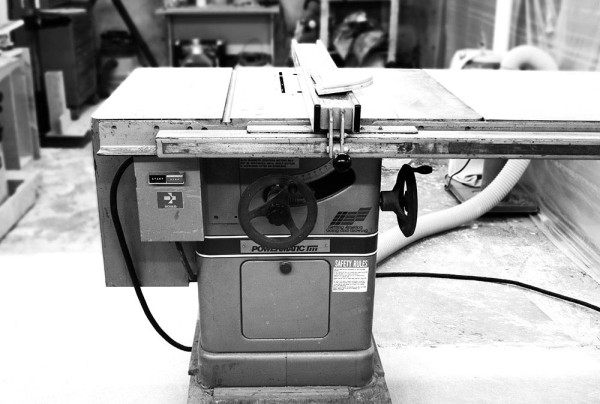 1. Powermatic 66 Table Saw
I love making things with my hands. Whether you're constructing a chair or installing moldings, when you build something yourself what you've imagined comes to life in three dimensions right before your eyes. The process keeps you connected to materials. Nothing is more relaxing and engaging. I learned to make things on a Powermatic 66 table saw at RISD – and I've had one ever since.
2. 1957 Fiat 500
I've always been amazed by the objects people have devoted their lives to creating. From vintage Italian cars to turned Danish pepper mills, there's so much to learn from the masterpieces of others – functionally an aesthetically. And studying these things makes you appreciate a time when people spent years designing and perfecting one thing. I grew up around old cars – my Dad restores vintage Corvettes. But I love this one the most – it's for everybody!
3. My closest design peers
I believe the best work comes from a clear concept that is informed by the input and intelligent insights of your honest peers. I love the process of going away and collecting ideas, thoroughly exploring their potential, and emerging with a hypothesis – a drawing, image, or model – that can be shared and perfected through collaboration. I can't imagine any other way.
4. Harry Bertoia
This designer's work – from small technically remarkable sculptures to highly functional and stunning furniture – is a testament to the power of getting lost in your work.
5. New York City
You can get anything here: ¾" prelaminated quarter sawn white oak plywood at Rosenzweig Lumber; An exhibition about models and prototypes at the Cooper Hewitt; A store devoted to pencils; And diverse architecture from turn-of-the-century skilled craftsmen to mid century master architects.

Design From Around The Web