British industrial designer Terence Woodgate works out of his studio in East Sussex, England consistently designing the elegantly modern furniture and lighting that he's known for. Along with receiving an array of international design awards, Woodgate became a Royal Designer for Industry (RDI) in 2003, the highest honor for industrial design in the UK. Working with a list of notable clients like Established & Sons, Punt Mobles, SCP, Objekten, and Concord Lighting, he's developed a solid reputation for his versatile products, stripped-down approach to design, and keen eye for details. In this week's Friday Five, we get a sense as to what keeps this busy designer inspired.
1. Glo-Ball by Jasper Morrison for FLOS
For me this is what design should be, pure, simple, and honed. With a slightness of touch Jasper Morrison created Glo-Ball. Great design for me is about subtraction not addition. It looks so very easy, but we know it is the opposite.
2. Heart Brooch by Otto Künzli (1985)
All you need is love! Working on a jewelry project myself, where we have invited some of the most respected designers from various disciplines to design attainable jewelry for production, it was very pleasing to see that so many loved the work of Otto Künzli. Please do check out his work.
3. Ferrari 641 by John Barnard
John Barnard, one of the greatest Formula One design engineers of the twentieth century. He was the first to design a carbon fibre monocoque racing car which won consecutive drivers and constructors' championships for McLaren. By doing so he also saved many lives. His coke bottle-shaped Ferrari is in the MoMA permanent collection and is a work of art. John also pioneered the electronic hydro sequential gearbox, the paddle shift, which every car on the grid now use and has now migrated to road cars. Such designs we now take for granted, but he had to fight every step of the way to have them realized.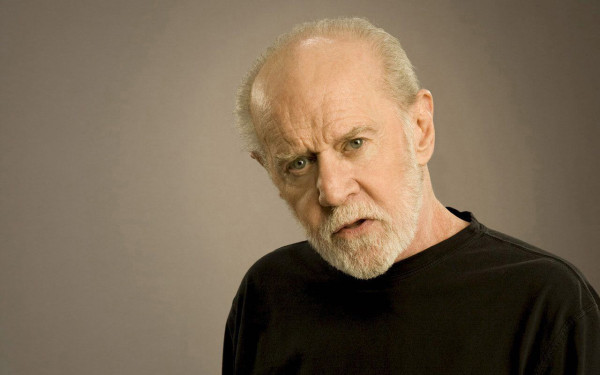 4. A Modern Man
Public speaking terrifies me. I do it, but it does not come naturally and I am in awe of the late George Carlin. Try being this articulate at any age.
5. Collaboration
Isn't it great when everything comes together? I think we all know how hard it is to get just a few people to work together in symbiosis. Organizing just a few people to be in the same place at the same time, on the same level and at the same speed is not easy. This 400 way world record skydive was flown in 2006. A 500 way is planned. It all comes down to perfect speed and perfect speed is being there.

Design From Around The World