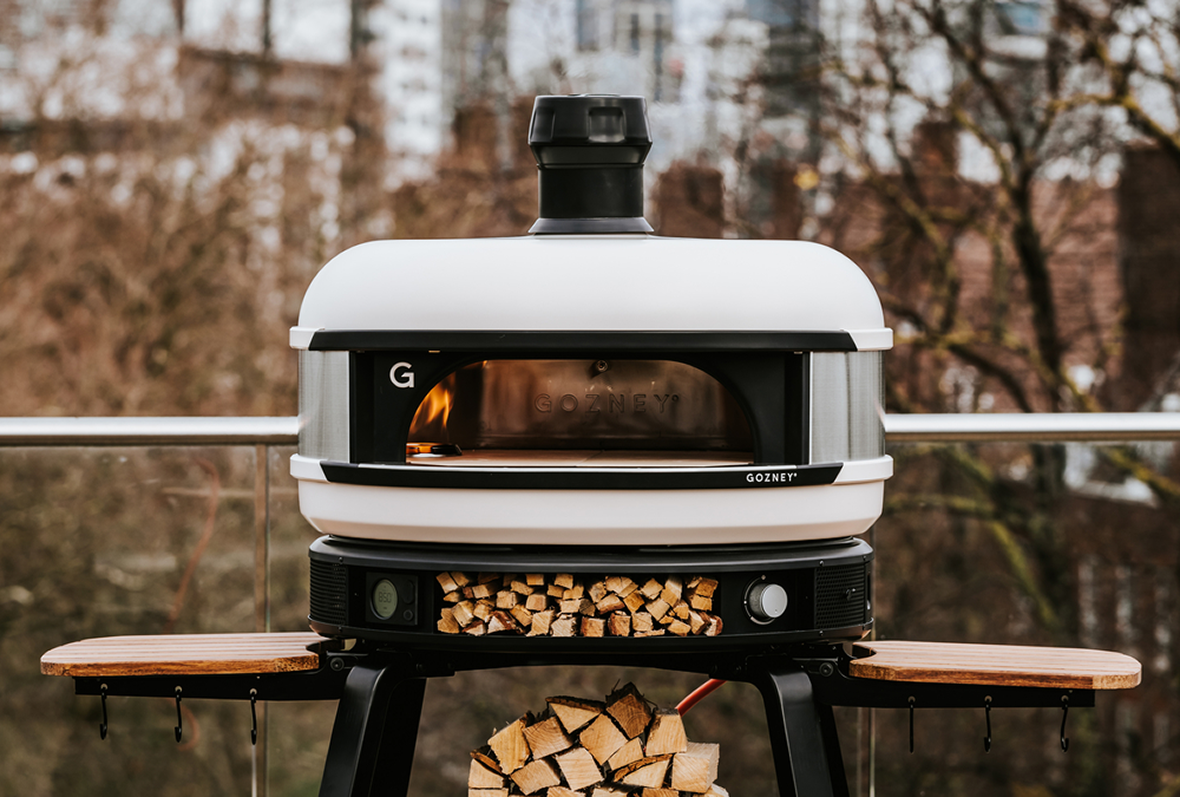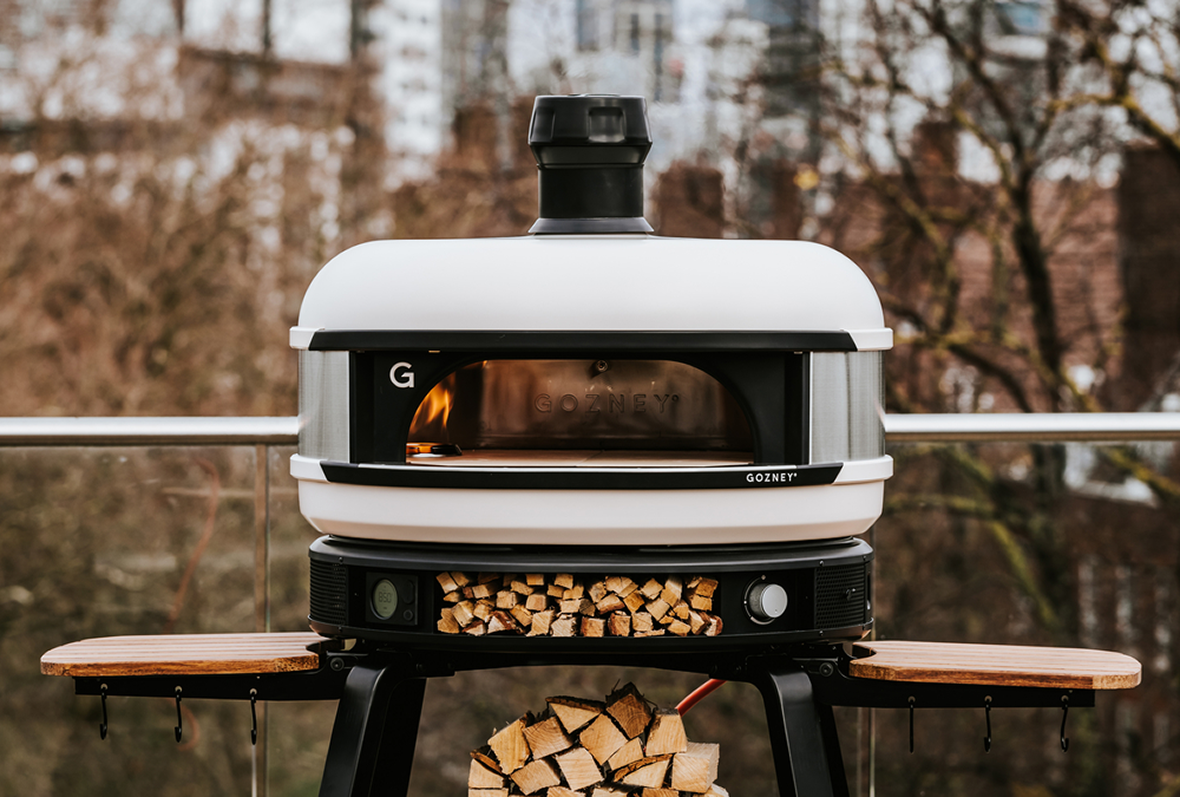 Gozney Dome Is a Next-Gen Pizza Oven That Will Turn Your Backyard Into a Pizzeria
1/5 Photos
2/5 Photos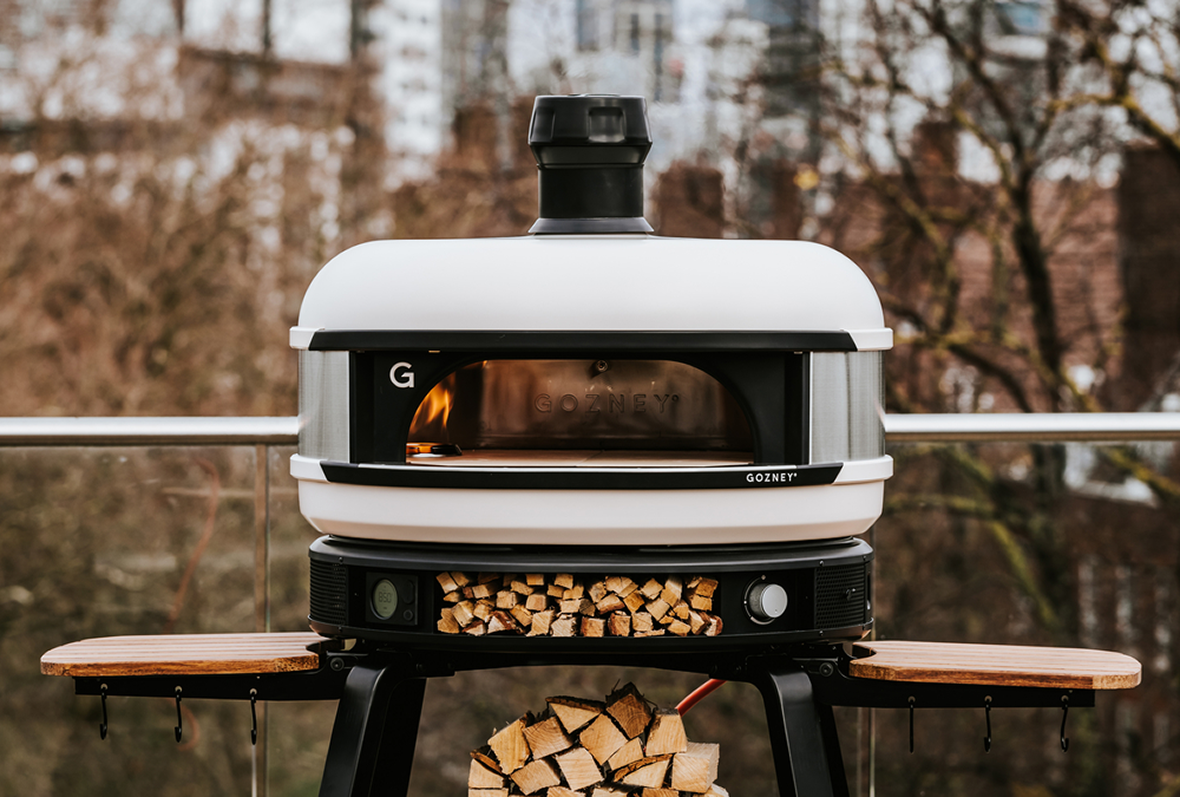 3/5 Photos
4/5 Photos
5/5 Photos
What more can you ask for beyond quality, aesthetic, and pizza? It's a difficult question, but Gozney has the answer with the Gozney Dome. On March 1st, Gozney's highly anticipated next-generation pizza oven will finally be on sale in the UK and US. Last year, the Dome sold out globally within just 8 hours of their priority pre-sale. But now, chefs, home cooks, and designers alike can all appreciate the Dome's ability to instantly transform any outdoor space into your favorite al-fresco pizzeria.
The Gozney Dome leans on the brand's origins of creating professional ovens in the commercial industry, and is built to the exact ratios of a traditional Neapolitan oven. It's been designed for use at all levels, from professional chefs to home cooks, so that everyone can enjoy the process of making as well as the end result.
"The Dome holds the potential to revolutionize the way we cook and will make live-fire more accessible to everyone. It pushes the boundaries of design and engineering, replicating a restaurant grade pizza oven from the comfort of your garden, and without the extensive build of a commercial oven. We also have a range of accessories launching later in the year, meaning you'll be able to roast, smoke, steam, and bake using the Dome – really there's nothing you can't do," Tom Gozney, Founder and CEO of Gozney said.
With temperatures reaching 950°F, these are no ordinary pizzas. The Gozney Dome gives you the ability to cook restaurant-worthy Neapolitan pizza in just 60 seconds. And it has some unique features, like a rolling flame that provides top-down cooking and invests heat into the oven floor. The double-layer stone floor provides more insulation proportionate to the oven's size than any other outdoor oven. A stone puck system gives users the ability to easily switch between a gas and wood burner system, while the built-in thermometer provides precise temperature readings. It also features an extra wide mouth (16.1" x 5.1") and oven floor (22" x 18") that's perfect for 16" pizzas or two smaller pizzas. A quick connect accessory port will give you the power to roast, smoke, steam, or bake with Gozney's soon-to-launch accessories.
Gozney is the peak of live-fire cooking and has already been awarded a Red Dot Design Award and a Special Mention in TIME's Best Inventions of 2021, so don't miss out. The Gozney Dome will be available to purchase March 1st at gozney.com, sign up on their site to be the first to be notified. For a chance to win your own Gozney Dome, head over to Gozney's Instagram page to enter the giveaway!