House in Santarém is a minimal weekend retreat located in Santarém, Portugal, designed by Vasco Cabral + Sofia Saraiva. The home consists of three functional areas that are clearly delineated, and include the social area, service area, and private area. The latter, which has a longer body with East-West orientation, acts as a barrier to the street that passes north.
Between the private area and social area are the kitchen, toilet, and technical area. The L-shaped volumetric arrangement allows the separation of the exterior areas, arranging them according to the degree of privacy desired around the house. The least private area of the home is dedicated to parking.
To the south, and visually protected by the volume of the sleeping area, there is the outdoor terrace with the pool. One of the more striking elements of the architecture is the long longitudinal tear on the North facade, which produces abundant natural illumination to the corridor of the home.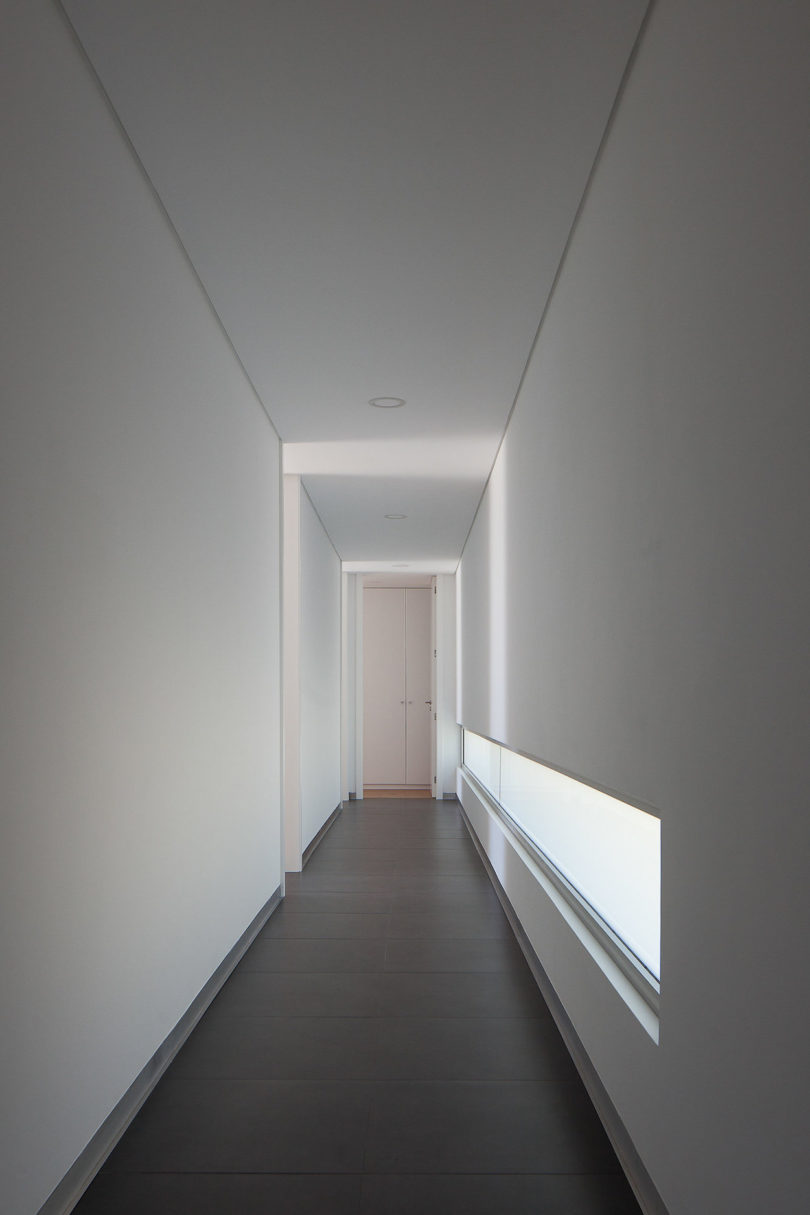 Photography by José Campos

Design From Around The Web