Lovers of food and design (especially me) will be excited about Sayar & Garibeh's latest collection, Bangle. Bangle is an experimental plate concept that allows eaters to create their very own composition using plates of differing sizes, creating a personalized eating experience.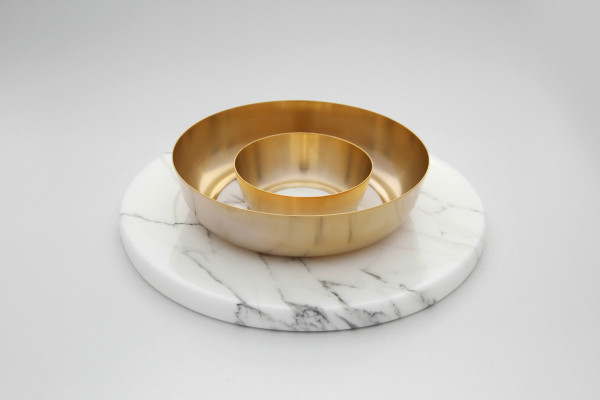 The various "bangles" layer on each other, and add another artistic touch to one's gastronomic adventure.
Moreover, the jewelry-inspired pieces allow each user to outline their personal eating space. The concept of personal space is highlighted by maintaining an outer edge on the plate, and the use of precious materials such as marble, stainless steel gold plate, and copper.
The bangles come in different diameters and heights to make each plated area personalized. The slightly curved marble base stops liquids from spilling, and can be easily stacked and stored.

Design From Around The Web