Designer Karim Rashid has a thing for feet. More specifically, the fashion we put on our feet, whether it be classic Pro Keds sneakers or biomorphic robot manufactured running shoes. Rashid's interest in footwear recently directed him into designing the exhibition for The Bata Shoe Museum's Out of the Box: The Rise of Sneaker Culture, an exploration of the history of the sneaker from the 19th century through to today. The man definitely like his shoes.
And now some of Rashid's passion for shoes is represented through his own co-branded footwear, a Spring 2014 casual kicks line made in collaboration with Toronto-based footwear and accessories brand, Sully Wong. First announced at the 2013 Magic Trade Show in Las Vegas, the white leather upper desert boot styled Karim for Sully Wong is now available for purchase in variety of characteristically Karim colorways and patterns.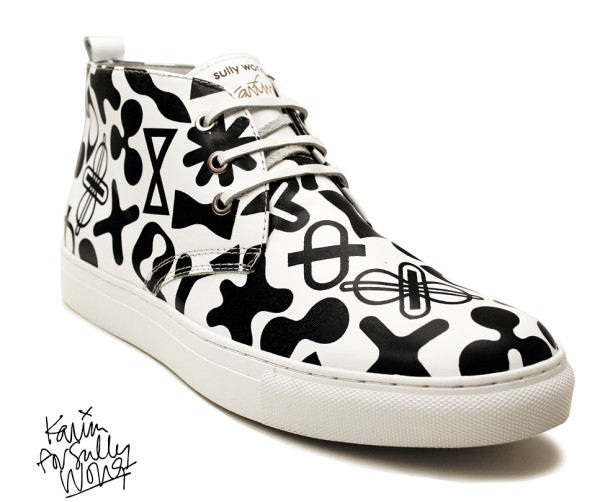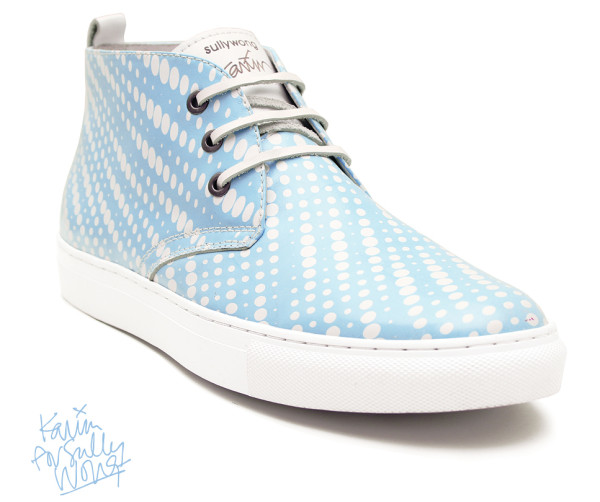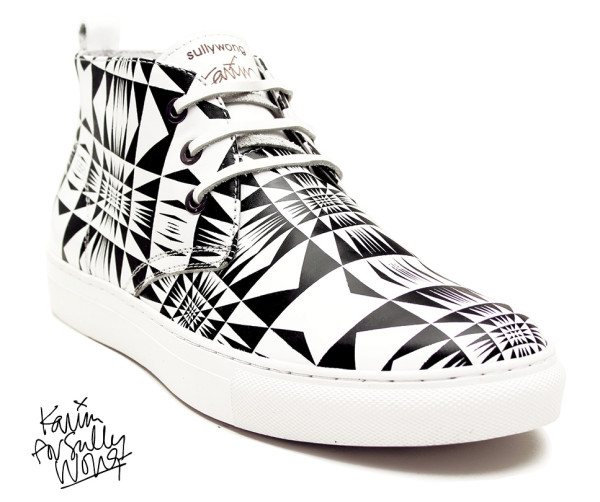 "I have always been very interested in the sneaker since I am a true believer of the age of casualism…the great advances in technology, materials, performance, design, and style. It seems that the opportunity of experimentation is endless," says Rashid.
Karim for Sully Wong is now available in limited quantities online at Sully Wong.